Luxury Trans-Siberian Tour on the Tsar's Gold Private Train Beijing to Moscow
15 Day Tour, from £3995 per person
Itinerary Dates
2017
2018

25 Aug - 08 Sep




17 Sep - 01 Oct




13 May - 27 May




10 Jun - 24 Jun




06 Jul - 20 Jul




29 Jul - 12 Aug




24 Aug - 07 Sep




16 Sep - 30 Sep



One of the most iconic railway journeys in the world, travel from Beijing to Moscow in style aboard the luxury Tsar's Gold private train. As the ever-changing landscapes of Russia, Mongolia and China pass by, the train makes regular stops for sightseeing, including a break at Irkutsk to visit beautiful Lake Baikal, the world's deepest freshwater lake which stretches for nearly 400 miles through south-eastern Siberia. Once you've taken a dip (rumoured to add years to your life), step back aboard to sample Russian vodka and caviar and trundle on. This tour also visits the Mongolian capital, Ulaanbaatar and passes through the vast landscapes of the Gobi Desert.
Please note that this journey is also offered beginning in Moscow and ending in Beijing.
Tour Itinerary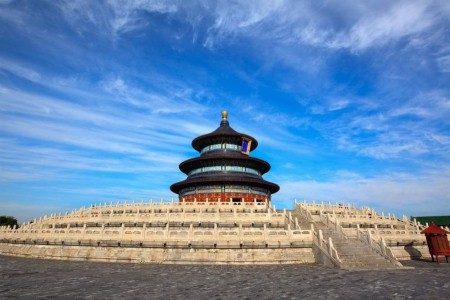 Arrive in Beijing and enjoy an afternoon city tour including the Temple of Heaven and Tiananmen Square. (D)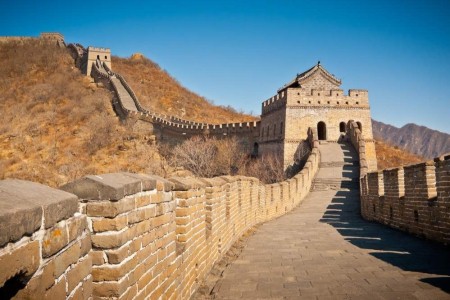 Discover some of Beijing's greatest sights on a tour to the Great Wall and the Ming Tombs. In the evening enjoy a Peking duck feast. (B,L,D)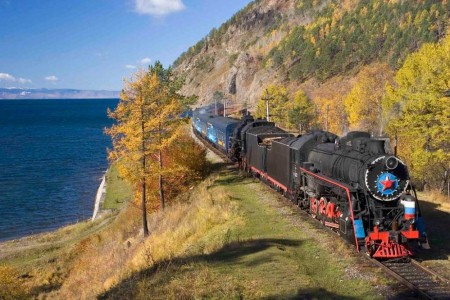 Visit the Forbidden City before joining the train for the overnight journey to Mongolia. (B,L,D)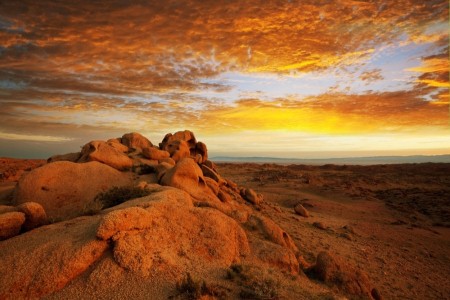 Journey through the vast Gobi Desert to the border and change to the private train. Visit Erlian to explore the colourful border market before travelling towards Mongolia's capital. (B,L,D)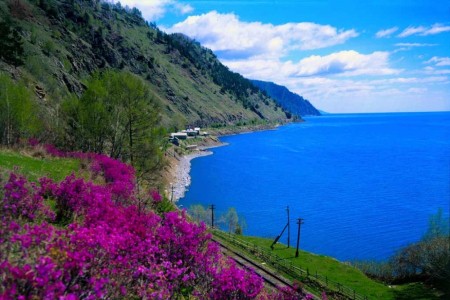 Arrive in Ulaanbaatar and transfer to the hotel for two nights. Embark on a tour of the city including the Choijin Lama Temple. In the evening, enjoy a traditional Mongolian music performance. (B,L,D)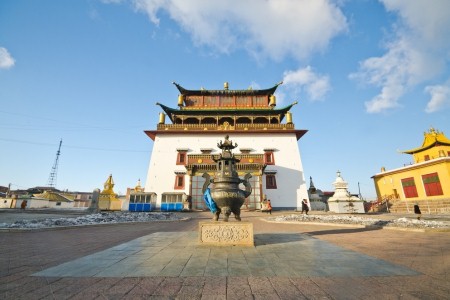 Visit Gandan Monastery and the Mongolian Alps, known for their stunning rock formations. Lunch in a yurt is followed by a demonstration of Mongolian horsemanship and wrestling. (B,L,D)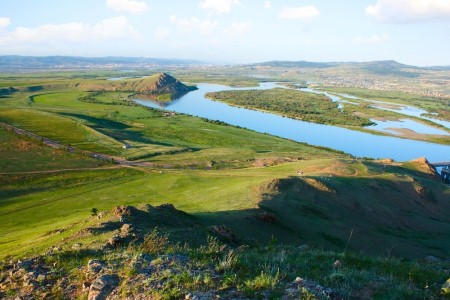 Continue the journey through the valley of Selenga before arriving in Ulan Ude where the train joins the Trans-Siberian Railroad. Enjoy a guided city tour before resuming the journey. (B,L,D)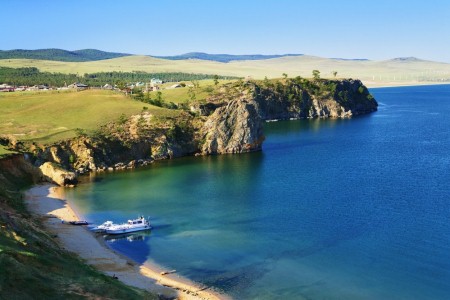 Arrive at the old station of Port Baikal. Enjoy a short boat ride on the lake and if the night is warm, a picnic dinner will be served on the shore before re-boarding the train. (B,L,D)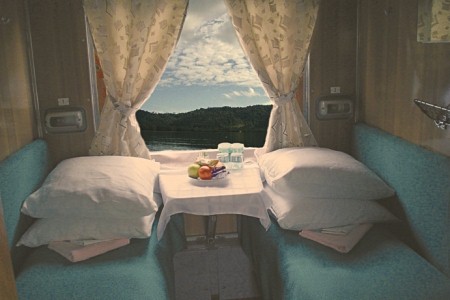 Check in to the Irkutsk hotel for one night and enjoy a tour of the city including the lively market hall. An afternoon excursion to the open-air museum gives an insight into bygone Siberian life. (B,L,D)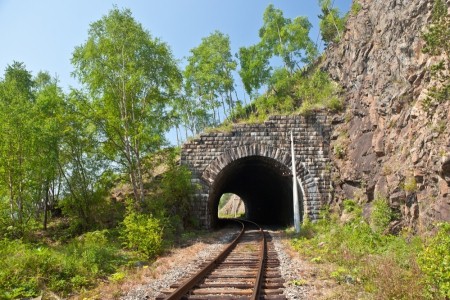 Continue through Eastern Siberia with its mountains, crystal-clear rivers and verdant slopes. On board, enjoy caviar and vodka tasting. (B,L,D)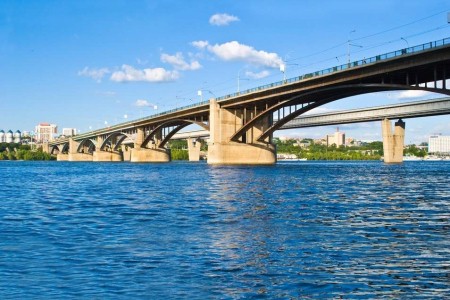 Pull into Siberia's largest city and enjoy a traditional Russian welcome of bread and salt. Embark on a city tour and admire views of the Ob River before the train continues westwards. (B,L,D)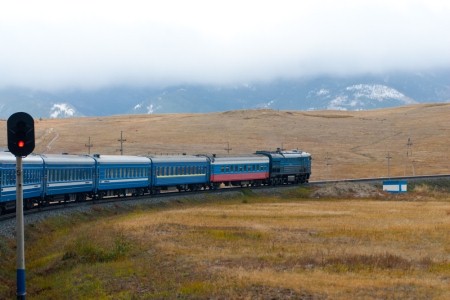 Stop in the capital of the Ural Mountains and enjoy a short tour of the city centre to discover the newly erected Cathedral-on-the-blood. (B,L,D)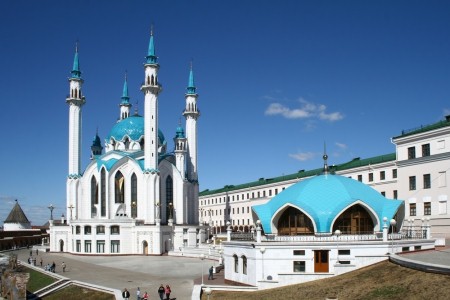 Arrive in Kazan, the old Tartar capital on the backs of the Volga, and enjoy a guided tour of the city. The city's Kremlin is a highlight, with a colourful mishmash of architecture dating from the 16th to the 21st century. (B,L,D)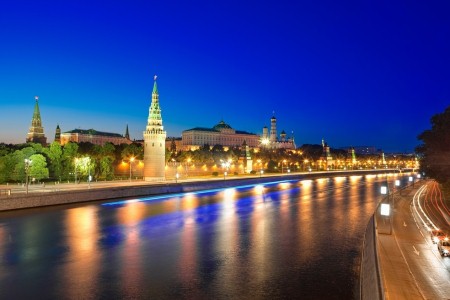 End the train journey in Moscow and check in to the hotel for one night. Visit the Kremlin with its glorious cathedrals and enjoy an evening city tour including Red Square. (B,L,D)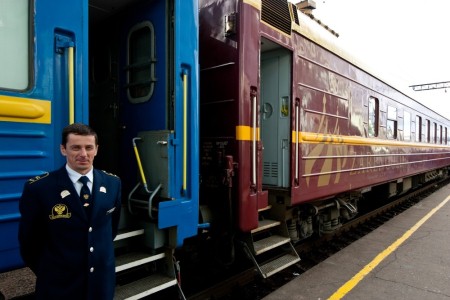 Continue the sightseeing in Moscow with a guided city tour before transferring to the airport for the flight back to the UK. (B)
Pricing Information
15
day tour, from
£3995
per person
(Single person supplement + £485)
Price Includes
All accommodation on board train in standard category compartments and hotels en route
Full-board throughout starting with dinner on the day 1 and ending with breakfast on day 15
All transfers and transportation
All sightseeing and excursions including entrance fees
English-speaking guides
Price Excludes
International flights – please contact us for best available prices
Russian, Mongolian and Chinese Visas
Supplements for higher grade compartments – please contact us for prices
Itinerary Dates

25 Aug 2017

-

08 Sep 2017

17 Sep 2017

-

01 Oct 2017

13 May 2018

-

27 May 2018

10 Jun 2018

-

24 Jun 2018

06 Jul 2018

-

20 Jul 2018

29 Jul 2018

-

12 Aug 2018

24 Aug 2018

-

07 Sep 2018

16 Sep 2018

-

30 Sep 2018
Tsar's Gold
The Tsar's Gold is a comfortable private train operating on the Trans-Siberian Railway. The train is fully-equipped with modern amenities. Be it a Nostalgic Comfort Cabin decorated in 1950s Soviet-style, or the luxurious Bolshoi Platinum there is access to washing and toilet amenities, air-conditioning and more than just comfortable beds.
Click on images to enlarge
Tour Route Map
China, Beijing
Mongolia, Gobi Desert
Mongolia, Ulaanbaatar
Trans-Siberian Railway, Ulan Ude
Trans-Siberian Railway, Irkutsk
Trans-Siberian Railway, Novosibirsk
Trans-Siberian Railway, Yekaterinburg
Russia, Kazan
Russia, Moscow
Reviews
Let me say a big Thank You to Christina for enabling me to have a wonderful Trans-Siberian experience this summer. I guess it must have been you who informed the company that I was celebrating my birthday when I arrived in Vladivostok...where to my surprise and delight was presented with a bottle champagne and birthcard by the hotel reception. Thank you...The vastness of Russia becomes more and more apparent as days go by on the train. I was amazed at how the scenery barely changes all the way from Moscow to Khabarovsk (except Lake Baikal). I began to think that the train was stationary and the scenery was being moved around. I am sure I saw the same forest a thousand times over! I would recommend Ekaterinburg, Novosibirsk, Irkutsk and especially Ulan Ude!
T Watkins
Flexible and extremely well organised - the hotel Vega in Moscow and the home-stay in Mongolia were OK. Terelj Ger Camp was beautiful.
Mr M Wakefield
Carl Meadows was excellent. Your local partners in Mongolia were fantastic - we had a great time! Hotel Vega in Moscow and Ulanbataar Hotel both good and did the job!
Mr E Whittle
I have to praise my guide in Irkutsk. He was so helpful in sharing his knowledge and his passionate interest in local architecture and culture. He made the experience enjoyable and I learned more than from any guide book.
A magical, memorable journey! I was very happy with all the arrangements made by Regent and would love to travel with you again. Thank you – Spasibo!
Ms G Williams
July 22, 2013
My trip on the Trans Mongolian Express far exceeded my expectation, and this was mainly due to the expert and professionalism of support that I received from Carl Meadows and his team.
This was my first trip that I had booked through Regent Holidays, and on the basis of how much I enjoyed it, I will definitely be booking my next trip for 2014 through yourselves.
An excellent job well done – thank you.
Mr N Young
November 29, 2013
My holiday arranged by yourselves on the Transiberian Express from 20th August until 4th September was one of the most spectacular I have ever had. It exceeded all my expectations.
The organisation, accommodation, staff and extra care taken by all concerned was second to none. I have no hesitation in recommending to anyone.
Of course all the help and assistance you gave to me as well all helped make the whole experience a delight.
I met some delightful people and saw some amazing places.
I am so glad I travelled with you.
Ms Hilary Fryer
September 19, 2016