West Iceland Wonders & Northern Lights
6 Day Tour, from £1490 per person
Itinerary Dates
2017
2018

11 Oct - 16 Oct




18 Oct - 23 Oct




25 Oct - 30 Oct




01 Nov - 06 Nov




08 Nov - 13 Nov




15 Nov - 20 Nov




22 Nov - 27 Nov




29 Nov - 04 Dec




06 Dec - 11 Dec




24 Jan - 29 Jan




07 Feb - 12 Feb




14 Feb - 19 Feb




21 Feb - 26 Feb




28 Feb - 05 Mar




07 Mar - 12 Mar




14 Mar - 19 Mar




28 Mar - 02 Apr




04 Apr - 09 Apr



Discover the natural wonders of South Iceland on this 6-day group tour with departures between October and April. Taste freshly caught scallops, feel the power of three of Iceland's most impressive waterfalls, marvel at the Golden Circle's centrepiece Thingvellir National Park, relax in the famous Blue Lagoon and search for the Northern Lights in the remote Icelandic countryside.
Tour Itinerary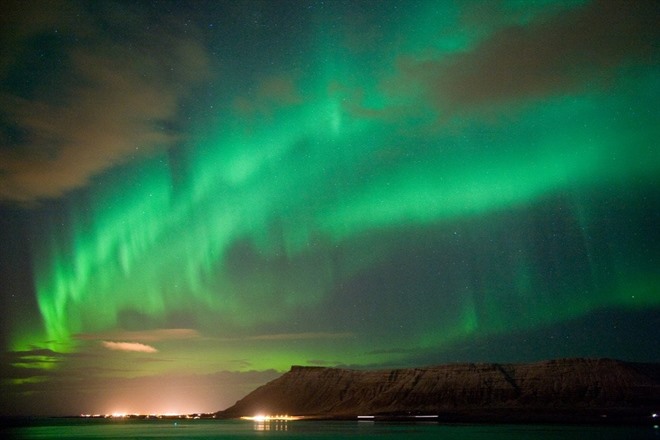 Arrive Reykjavik. Transfer and check in to your hotel for an overnight stay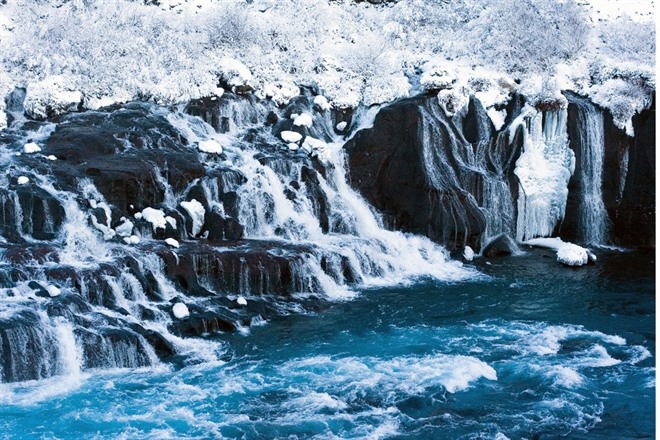 Awake in Reykjavik and start a sightseeing tour of the colourful capital of Iceland. Uncover a wonderful mix of old and new from the old town centre to the modernity of the trendy downtown harbour district. See the stunning Harpa Concert Hall, the Parliament and the Hallgrimskirkja Church. Travel northwest via Hvalfjordur and stop at the town of Akranes to visit its Museum Centre which showcases a comprehensive collection of geological and maritime exhibits and enjoy spectacular views from the top of a lighthouse. Discover the bubbling waters of Deildartunguhver, Europe's most powerful hot spring, which provides heating for most of the homes and businesses in the area. En route to Borgarnes stop in Reykholt, home of renowned Icelandic Saga writer and medieval scholar Snorri Sturluson, and visit the unique waterfalls at Hraunfoss and Barnafoss. In the evening, embark on a northern lights hunt and overnight in Borgarnes area. (B,D)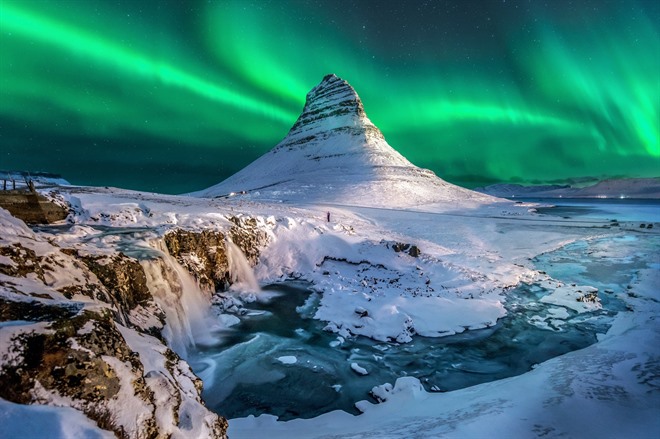 Travel to Snaefellsnes Peninsula, discover the charming fishing town of Stykkishólmur before a boat tour in Breiðafjörður fjord and sample freshly caught scallops whilst sailing around this unique archipelago. Stop at the fishing villages of Grundarfjordur and Hellnar and see their impressive coastline and mountains. Jutting out into the bay is one of the most photographed mountains in Iceland - Mt Kirkjufell. Continue to the picturesque village of Arnarstapi, which offers the chance to walk among columnar basalt rock formations. Enjoy the astonishing natural landscapes of Snaefellsnes National Park, from blanketed lava fields and pebbled beaches to the impressive Snaefellsjokull glacier-volcano. In the evening, transfer back to Borgarnes and embark on your second northern lights hunt. Overnight in Borgarnes area. (B,D)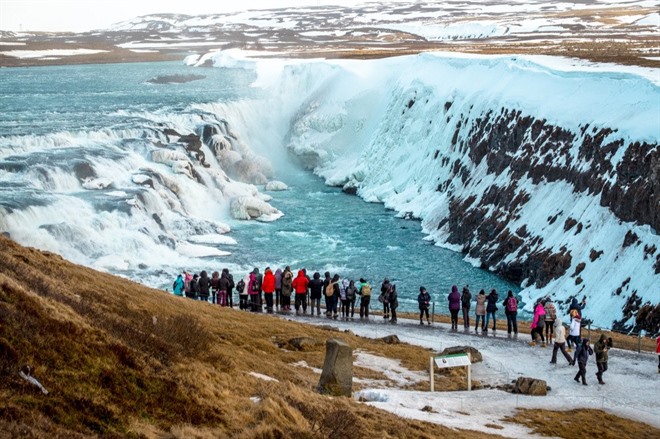 Today, discover the natural wonders of the Golden Circle. See Gullfoss waterfall, the queen of Iceland's waterfalls (that tumbles down a deep meandering gorge), and the nearby world-famous Geysir geothermal field, where hot springs are in abundance, geysers explode and pools of mud bubble. The most active geyser, Strokkur, spouts water high into the air every 15 minutes. Visit the UNESCO-listed Thingvellir National Park, an area of exceptional beauty and the original site of the oldest existing parliament in the world. In the afternoon, stop at the Efstidalur dairy farm and enjoy some local skyr, an organic, hormone-free yogurt that has been enjoyed as a breakfast staple and dessert treat in Iceland since Viking times. Continue to Hveragerdi, the city with the highest concentration of greenhouses in Iceland, and visit Friðheimar greenhouse and horse stable. Overnight in Hveragerdi area. (B,D)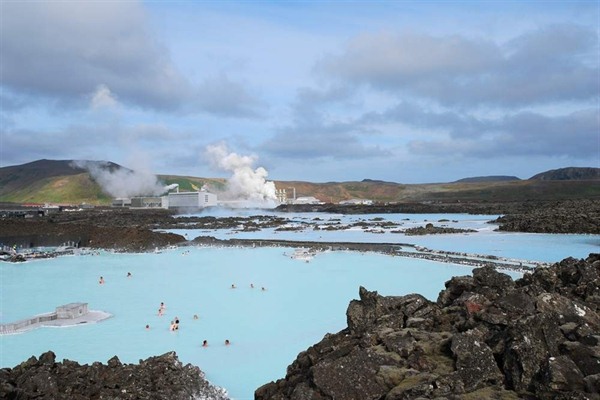 Travel along the coastline of Reykjanes Peninsula and stop en route at Strandarkirkja - a church popularly believed to have a special power to provide good luck. Discover Lake Kleifarvatn, set in fascinating, stark, moonlike surroundings and Krysuvik bubbling springs, where powerful jets of steam escape from deep below the earth's crust. Continue to the town of Grindavik and, after lunch, transfer to the famous Blue Lagoon, where you can enjoy a relaxing dip (towel included). In the evening transfer back to Reykjavik and overnight at your hotel. (B)
Transfer to the airport for the flight back to the UK. (B)
Pricing Information
6
day tour, from
£1490
per person
(Single person supplement + £290)
Price Includes
Return flights in economy class with Icelandair direct from London Heathrow
Airport taxes
Accommodation in three-star/four-star hotels
Meals as specified (B= breakfast, L= lunch, D= dinner)
All transfers and transportation*
Sightseeing with English-speaking guide
Price Excludes
Travel Insurance
Tips and gratuities
Entrance to the Blue Lagoon
Price Notes
*Return Grayline Shuttle Bus airport transfers
Prices:
01 Oct - 31 Oct from £1540
01 Nov - 30 Apr 2018 from £ £1490
Itinerary Dates

11 Oct 2017

-

16 Oct 2017

18 Oct 2017

-

23 Oct 2017

25 Oct 2017

-

30 Oct 2017

01 Nov 2017

-

06 Nov 2017

08 Nov 2017

-

13 Nov 2017

15 Nov 2017

-

20 Nov 2017

22 Nov 2017

-

27 Nov 2017

29 Nov 2017

-

04 Dec 2017

06 Dec 2017

-

11 Dec 2017

24 Jan 2018

-

29 Jan 2018

07 Feb 2018

-

12 Feb 2018

14 Feb 2018

-

19 Feb 2018

21 Feb 2018

-

26 Feb 2018

28 Feb 2018

-

05 Mar 2018

07 Mar 2018

-

12 Mar 2018

14 Mar 2018

-

19 Mar 2018

28 Mar 2018

-

02 Apr 2018

04 Apr 2018

-

09 Apr 2018
Tour Route Map
Iceland, Reykjavik
Iceland, Snaefellsnes Peninsula
Iceland, Gullfoss
Iceland, Hvergerdi
Iceland, Thingvellir National Park
Iceland, Blue Lagoon
Iceland, Reykjavik
Image Gallery
Click on images to enlarge
Reviews
The service that we received from Regent was superb. The tours which we were booked onto were fantastic – Extremely well organised and each tour guide we encountered was friendly, knowledgeable and genuinely passionate about Iceland. We had a brilliant holiday, really special, have fallen in love with Iceland and can't wait to return. Thank you so much Regent!
Mr & Mrs Whiston
March 4, 2013
The Radisson 1919 was great. Very helpful staff and centrally located. Shane was excellent when booking and patient! We had a super time and the operational logistics were seamless. Thank you – would recommend Regent Holidays.
We had a brilliant holiday, really special, have fallen in love with Iceland and can't wait to return. Thank you so much Regent!
Mr & Mrs Parsons
March 6, 2013
The design of this tour was outstanding. Every day a new high.
Ms. H. Butcher
February 20, 2013
Best Western – good location, friendly staff and comfortable room. We went on a tailor made holiday, staying in Reykjavik and going out on some pre-arranged tours. This was very well organised.
We had a brilliant holiday, really special, have fallen in love with Iceland and can't wait to return. Thank you so much Regent!
Ms. S Jones
February 19, 2013
All the hotels were very good and the tour guide and driver were excellent. They made a good team and nothing was too much trouble. They made the holiday.
Mr & Mrs Kearsley
March 7, 2013
The Best Western Reykjavik hotel staff were helpful and friendly and the hotel is in a good location. The tour of the Golden Circle was excellent, the driver went out of his way to make it more enjoyable. The Hunt for the Northern Lights excursion was excellent, fun and a real adventure. Questions were answered promptly by Jamie and I found him very helpful when I called to discuss the holiday originally.
Mr & Mrs Goddard
March 7, 2013
The Hotel Reykjavik Centrum was excellent quality and very helpful staff. The excursion for the Northern Lights was excellent and the Golden Circle is a great day out.
Mr & Mrs Graham
March 18, 2013
A very enjoyable holiday from beginning to end – very well organised and both the coach driver and guide were excellent. I was very happy with all aspects of the holiday and would consider using Regent Holidays in the future.
Mrs. Thompson
April 3, 2013
The Best Western Reykjavik is in an excellent situation, excellent assistance from friendly staff and a very good continental breakfast. Excellent feedback from every point of view. We were not disappointed in any way and congratulate you and your team for such efficiency and excellent planning.
Mrs Norman
May 9, 2013
Shane was a marvellous help with booking – especially the Greenland extension. Everything went so smoothly.
I can highly recommend both parts Iceland and Greenland.
Many thanks Shane.
Ms. Morley
June 7, 2013
We found the Family Tour itinerary very informative and it took us to places we might otherwise not have known about.
The Narfeyrarstofa Restaurant in Skykkishólmur is excellent as is the exhibition and restaurant at the Settlement Centre in Borgarnes. The Laundromat Café/Bar and Iceland Fish and Chips in Reykjavik were also very good – take advantage of 'happy hours' to get good value for money, and the National Museum was very family-friendly.
We loved Iceland – and will be back! Thanks for your help.
The Cathrall Family
June 12, 2013
We enjoyed a wonderful holiday explore the Wilderness of Iceland. Our driver have us a great introduction to a country he clearly loves and cares about.
Each day for better than the one before.
Ms Finlay & Mrs Hodgson
August 12, 2013
An excellent fly drive holiday, everything went to plan. Staff at the accommodation were very helpful. The schedule was capably put together with good advice given and we would no hesitation in recommending Regent Holidays.
Mr & Mrs Reeves
July 18, 2013
We had a wonderful Iceland trip. The itinerary was excellent and we were so fortunate to have an exceptional guide who enriched the whole experience.
Mr & Mrs Ball
August 7, 2013
The Hotel Borg is a very comfortable and attractive hotel. There is a good buffet breakfast with excellent coffee and is in an excellent location.
The shuttle bus driver on our last morning was an exceptionally friendly and brilliant ambassador for Iceland and the guide was lovely too.
We will return to this enchanting county and we will be in touch again!
Thank you for all your help.
Mr & Mrs Fox
September 23, 2013
The Hotel Ranga could not be improved. Everything about it – the staff, food, location etc is wonderful!
Mr & Mrs Salthouse
October 16, 2013
The Icelandic guide was fantastic. She was very knowledgeable and approachable. She ensured that every activity was safe and most of all very enjoyable.
I had such a good time and met some fab people.
Ms Cornish
November 29, 2013
Our guide and driver were SUPERB. There was rain, snow and gale force winds but my memories are all good ones! Thank you for organising such an experience.
Mrs Dray
December 9, 2013
Our tour guide was excellent. He really made the holiday – so informative everywhere we went, telling us history and facts about Iceland. We learnt so much through him that was so interesting. He also made sure the activities suited everyone on the trip, which was really nice.
Thanks for a great holiday and an unforgettable experience, we had a fantastic time!
Miss A Pool
December 16, 2013
The service at the Best Western Hotel Reykjavik was excellent. The staff were always wiling to help in anyway. Thank you – it was a well managed service you gave, and it was very much appreciated.
Mrs Seymour
December 11, 2013