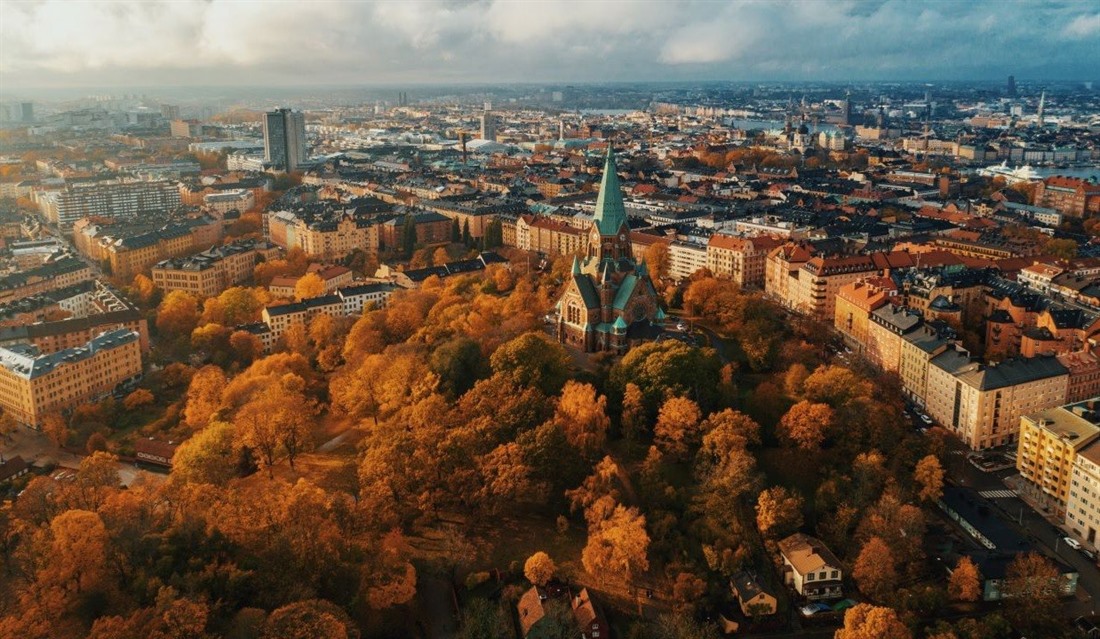 Embark on a thrilling journey this autumn with our handpicked selection of the top ten alternative adventures. Escape the beaten path and discover hidden gems, remote landscapes, and off-the-grid places that promise unforgettable experiences. From fly-drive tours across the stunning landscapes of Sweden to northern lights hunting in Lapland, and many other natural wonders, this is your guide to unique and extraordinary tours that will ignite your sense of adventure.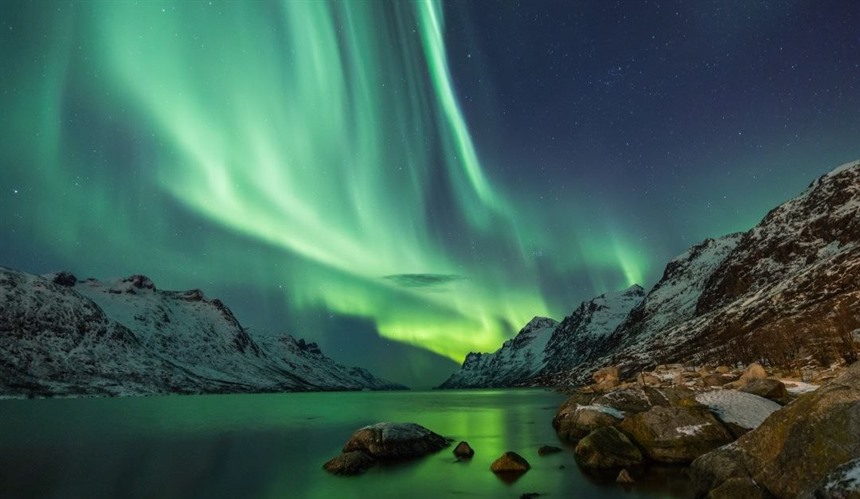 1. Autumn Auroras
Many people believe that the famous northern lights are only visible during the winter, but in Finland, Iceland, Norway and Sweden, autumn is actually one of their most active seasons! You could see the lights dancing across the skies from as early as September if you're lucky. Also, there are fewer crowds around this time of year, so you can enjoy the autumn auroras in peace, and the snow-free roads allow fly-drive holidays to run smoothly.
Our Autumn Auroras at Lakituvat Log Cabins tour takes you to Rovaniemi, the capital of Lapland, for a four-night stay in a cosy wooden chalet atop the Ounasvaara Fell – right in the heart of nature. Your days will be days spent embracing Lappish life, visiting husky and reindeer farms, hiking through the forests, and exploring Santa Claus' village. Then the evenings reserved for viewing the northern lights. As you admire the luminous skies, enjoy a Lappish picnic, or lie back into the cool, crystal-clear waters of one of Lapland's beautiful lakes.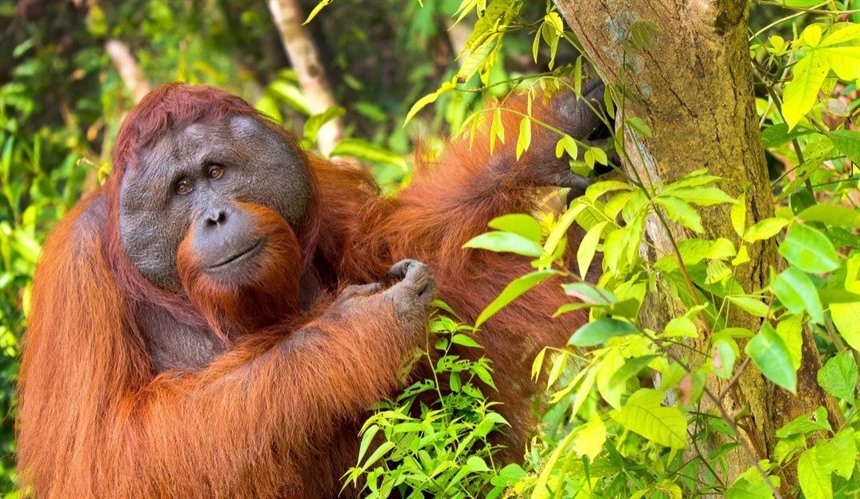 2. Borneo Family Holidays
Borneo is a great place for memorable family holidays in autumn. Settled in Southeast Asia's Mala archipelago, this giant island offers something for everyone, with diverse wildlife, stunning landscapes, cultural experiences, and adventure activities that get your heart racing.
Our Borneo Family Holiday tour includes all these opportunities and more, offering an immersive introduction to all the island's highlights. You'll visit the Mari Mari Cultural Village for a deep dive into the region's cultural history, exploring the traditional homes of the Sabahan ethnic communities and watching the natives perform blowpipe making, tattooing and fire-starting.
The itinerary also includes a range of scenic river and raft cruises, snaking you through the region's landscapes, with glimpses of endemic creatures along the way. Animals lovers will especially enjoy the visits to the Sepilok Orangutan Rehabilitation Centre and the Bornean Sun Bear Conservation Centre.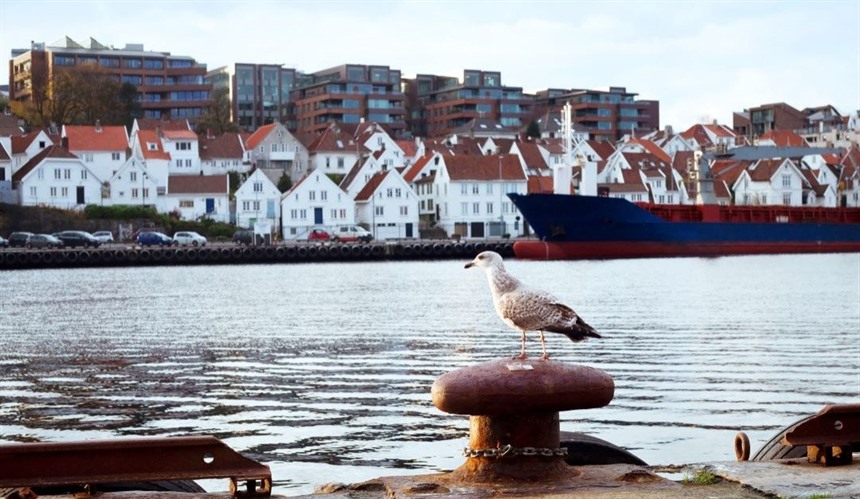 3. Stavanger City Break
Located in southwestern Norway, the captivating port town of Stavanger boasts a vibrant habour, an abundance of dining venues, and a lively nightlife. Gamle Stavanger is the city's enchanting Old Town, comprised of well-preserved 18th-century streets, adorned by picturesque whitewashed wooden houses and beautifully manicured gardens. It's also the gateway to the breathtaking Lysefjord and renowned Pulpit Rock (Preikestolen), sights that boast a newfound sense of wonder in their autumnal finery.
To soak up the culture, Stavanger has an array of interesting and unique museums, including the Oil Museum, which is key to understanding the region's wealth, along with the Canning Museum, Norwegian Printing Museum and the Maritime Museum. There are also plenty of opportunities for outdoor enthusiasts to explore Stavanger's glistening fjords and cliffhanger trails, including kayaking and hiking experiences such as the mighty Kjerag boulder hike.
From culture to climbs, a Stavanger city break ticks all the boxes for an action-packed holiday.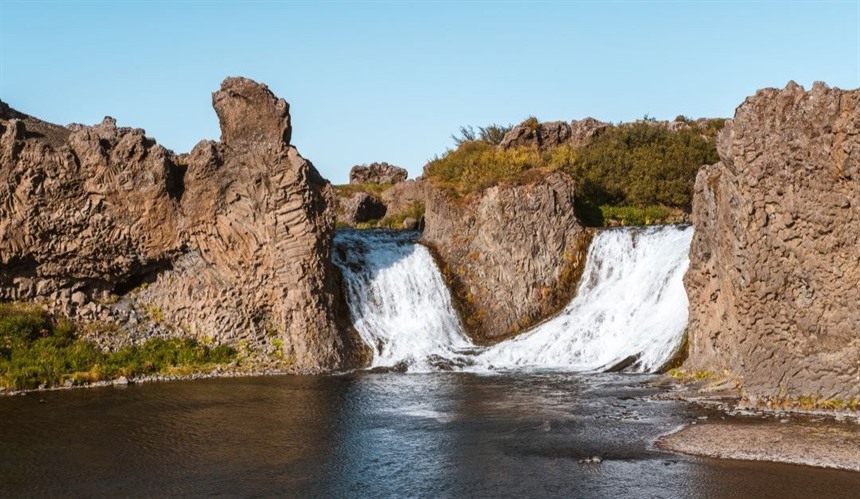 4. Iceland
Autumn in Iceland brings milder temperatures and fewer tourists compared to the bustling summer months, allowing visitors to enjoy a more intimate and immersive experience with nature. It's the perfect time to explore the iconic Golden Circle, witness the awe-inspiring Northern Lights dancing across the darkened sky, or embark on thrilling activities like hiking, horseback riding, or glacier trekking. Additionally, autumn in Iceland offers unique wildlife encounters, with the opportunity to witness the annual migration of birds and spot seals along the coastal areas.
Adventurous families will love our fly-drive adventure in southern Iceland's Golden Circle. Discover the country's natural wonders at your own pace with minimal driving time, and maximum exploring. Discover the Golden Circle's cascading waterfalls, the majestic geysers, and stunning vistas. Uncover the mysteries of the Reykjanes Peninsula and unwind with a therapeutic dip in the famous Blue Lagoon's geothermal waters.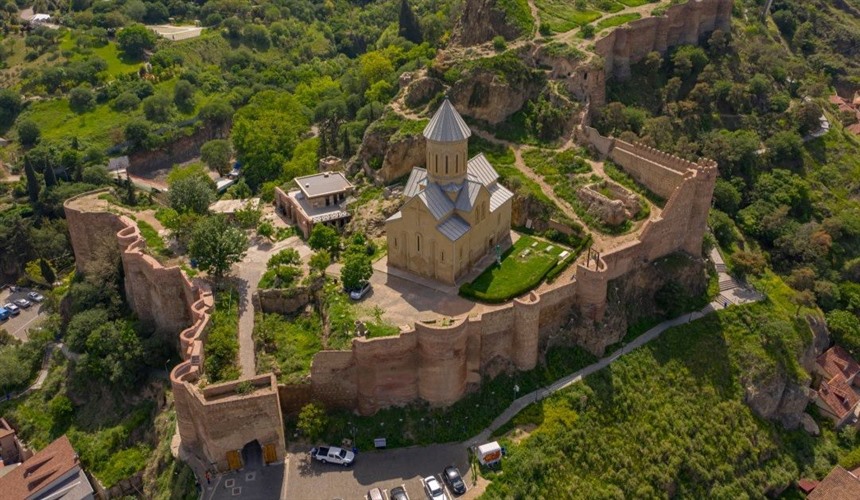 5. Cultural Landscapes of Georgia
Marking the space where Europe and Asia collide, Georgia presents a scenic sweep of majestic mountains, lush green gardens, and picturesque vineyards. These sights shine especially bright throughout autumn when the auburn colours add rich depth to the landscapes.
Discover the most fascinating touchpoints across the "Land of the Golden Fleece" on our Cultural Landscapes of Georgia tour. You'll visit Tbilisi, Georgia's vibrant capital, which offers a mix of modernity and tradition. Explore Narikala Fortress, the Old Town's winding alleys, and the iconic Sulfur Bathhouse. In Mtskheta, the country's religious hub, marvel at the ancient cathedrals and dramatic landscapes that make Georgia so special. Uplistsikhe's cliff-carved dwellings and tunnels take you on a winding tour through Georgia's rich history, along with the ancient city of Ktaisi, home to an array of stunning monasteries.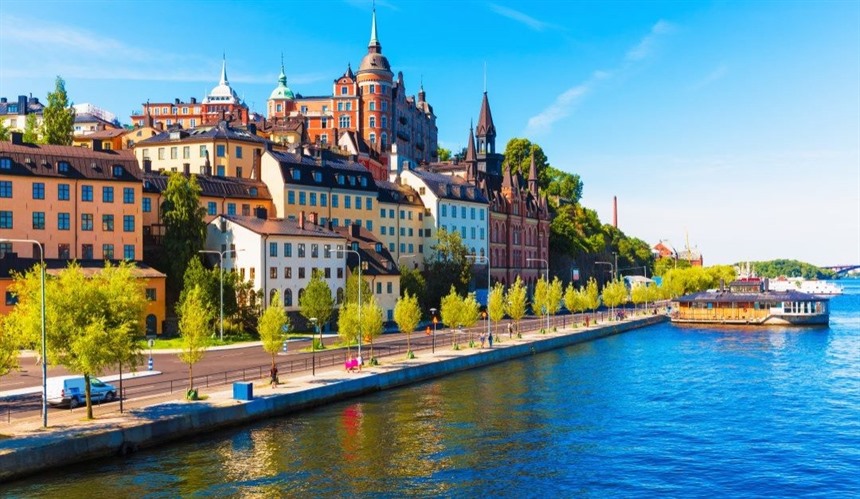 6. Sweden Fly-drive
Autumn is the perfect time to explore Sweden's vast forests, national parks, and charming countryside. The crisp air and mild temperatures make outdoor activities such as hiking, biking, and wildlife spotting even more enjoyable.
With our Sweden fly-drive tour, you can traverse all the highlights of the country's autumnal beauty, soaking up the scenery of Stockholm, Dalarna, Lake Siljan, Karlstad, Mårbacka, the Swedish Coast and Lake Vättern. With a road trip, you have the freedom to stop off at any landmark that appeals to you at any point, so your adventure remains yours to define - and the flying adds a thrill!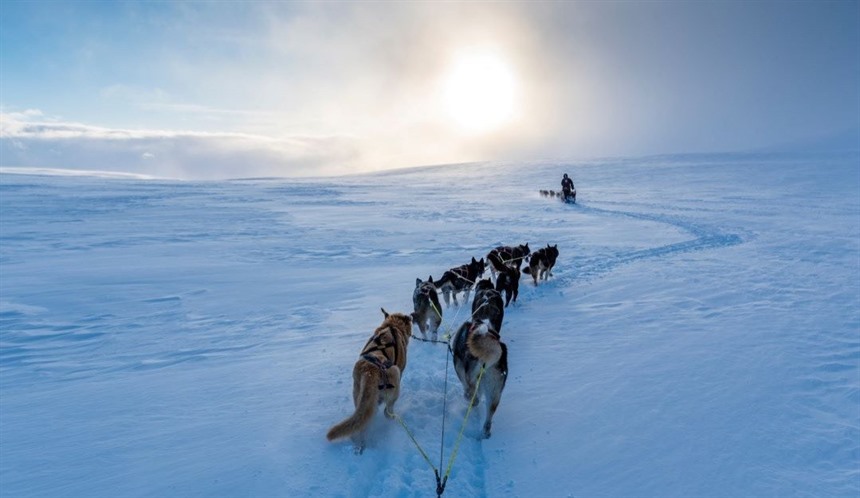 7. Lapland
Lapland is full of wintery magic, from the midnight sun, the aurora borealis, the welcoming Sami peoples and, of course, the presence of Santa Clause himself. There's no place like it, and the autumn season really brings out its tapestry of colours. Before the blanketing white of winter takes over, Lapland's autumn is adorned with a kaleidoscope of colour, along with warmer temperatures, fewer crowds and a better chance of spotting the northern lights across unclouded skies.
Lapland is the ideal spot to make family memories, with much to be enjoyed together in remote bliss. Visit Santa Claus at his home in Rovaniemi or spend an evening in a hotel made entirely of beautifully-sculped ice in Sweden's ICEHOTEL. Another night, if the northern lights make an appearance, you can sleep under their glow in a cosy igloo. Glide through the snow on a traditional dog sled, to travel like the locals, or swish across the ice-glazed landscape on an incredible snowmobile safari.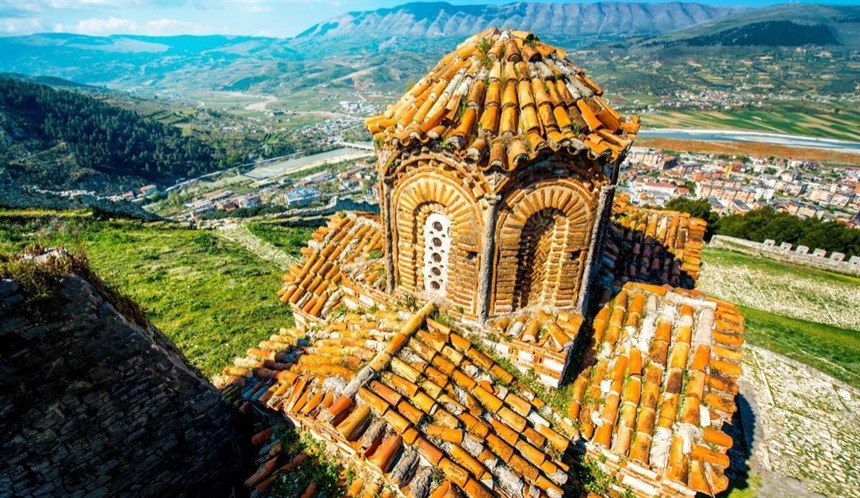 8. Albania
From the changing hues of its foliage to the golden beaches and rugged mountains, the natural beauty of Albania in autumn is simply mesmerising. The season also boasts delightful harvest festivals, authentic local cuisine, and quiet streets, allowing for an immersive and authentic Albanian experience.
Our Highlights of Albania tour traverses through all of the country's highlights. Across eight adventurous days, in the company of like-minded travellers, you'll admire the architectural landmarks, soak up the stunning scenery and hear all about the region's history, from the Ottoman times to modern day. Discover Berat's lower quarters, with Ottoman architecture, Byzantine churches, and elegant mosques, followed by Apollonia's Roman ruins and Vlore's coastal charm. You'll also have time to admire the Albanian Riviera and Llogara National Park, and to journey between Gjirokaster and Permet on a scenic route of majestic mountains, vibrant meadows, and the winding Vjosa River.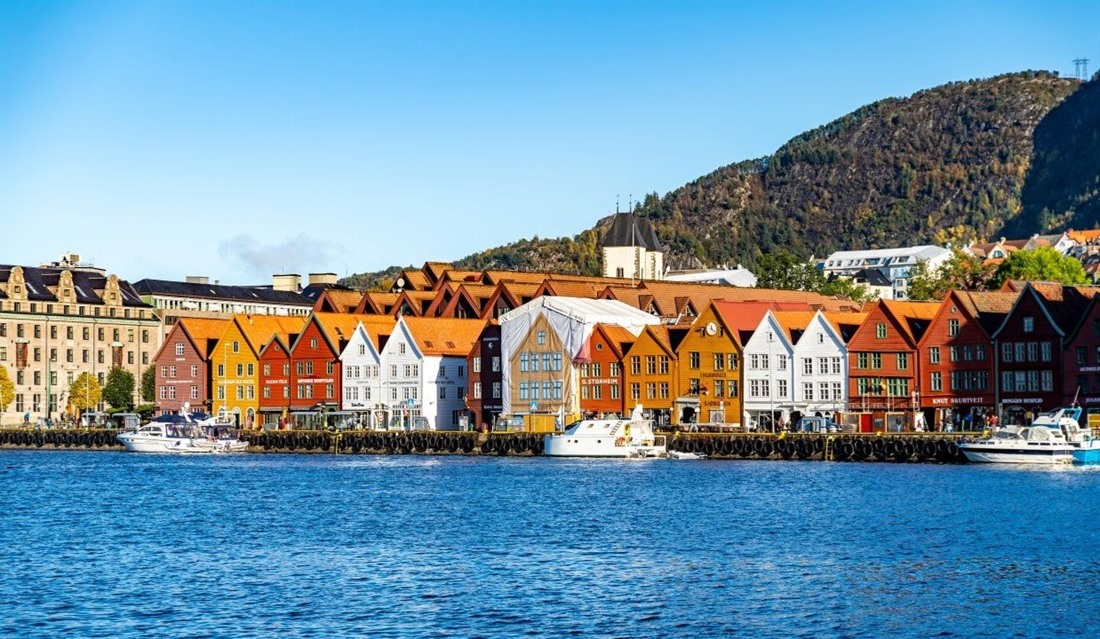 9. Norway
Norway beckons in autumn with a landscape of fiery reds, golden yellows, and deep oranges. The glistening fjords await, adorned with cascading waterfalls and misty landscapes, creating a picturesque backdrop for epic hikes. You can witness the Sami people's reindeer migration, a cultural spectacle like no other, and indulge in hearty dishes such as fårikål (lamb and cabbage stew), and sprinkle some freshly picked cloudberries on your desserts. In Oslo, the annual Oktoberfest sets the streets alight with traditional music, dancing, and mouthwatering Norwegian craft beers.
If all this sounds entertaining, our Essential Norway tour is a must. Over six days, you can discover the very best of Norway, finetuning your travel itinerary to cover everything you'd like to see. You can enjoy a scenic cruise on the UNESCO listed Nærøyfjord, explore the famous crooked houses in Bergen's Bryggen old quarter, or wander through Norway's bustling capital, where a whole host of impressive museums await your discovery.
10. Uzbekistan
Uzbekistan is an unsung gem, boasting azure-tiled architecture, majestic minarets, and awe-inspiring monuments, reflecting a rich history that spans countless centuries. Autumn's pleasant weather here allows for comfortable sightseeing in the ancient cities of Samarkand and Bukhara, as well as access to a range of outdoor activities, including unspoiled hikes.
Our Essential Uzbekistan tour takes you to the palaces and mosques of Samarkand and Bukhara, and Tashkent, the most cosmopolitan city in Uzbekistan. Get swept away with the sight of incredible architecture, from the Old City and the Brak-Khan Madrassah to the Friendship People's Square and the National Theatre of Opera and Ballet.
Ready for an autumn to remember?
If you'd like to be adventurous with your travels this autumn, speak to one of our Travel Specialists today. We can arrange a tailor-made tour to the world's most remote holiday spots for a truly unforgettable experience.