Our China Silk Road tour will take you on a comprehensive and unforgettable journey through some of China's most historically important trading cities and fascinating ancient sites dotted along this ancient and venerated route.
Explore the romantic metropolis of Shanghai before heading deep into China's western highlands. Discover culturally distinct places such as Urumqi, Kashgar and Turpan, to name a few, which evoke a lost era when all manner of things from silk and spices to religion and ideas were transported and traded along this ancient route. Visit China's former capital Xian, famous for its Army of Terracotta Warriors, and enjoy the imperial splendour of Beijing with a tour of the Forbidden City and the Great Wall.
This tour provides an unparalleled glimpse into lost cultures and the old China that has enraptured the visitors imagination for centuries.
Tour Itinerary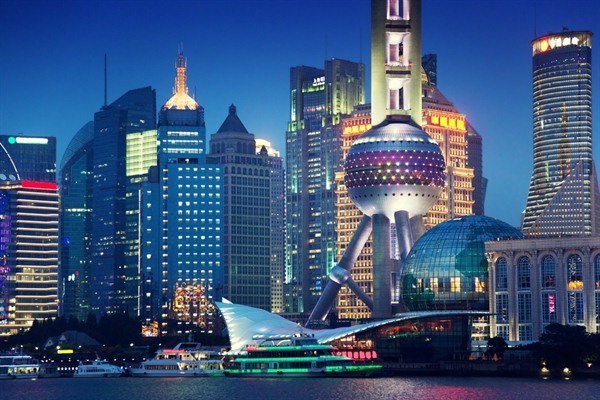 Land Shanghai. Drive to the hotel and check-in. This afternoon enjoy a half-day city tour of Shanghai.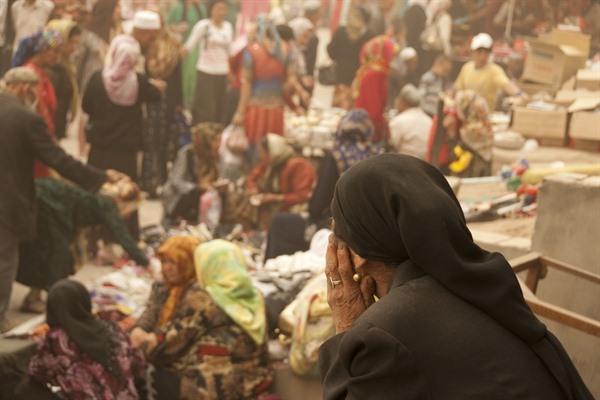 This morning fly to Kashgar. Land and drive to the hotel to check in for 3 nights. Enjoy dinner tonight in a family home with a traditional dance show. (B,D)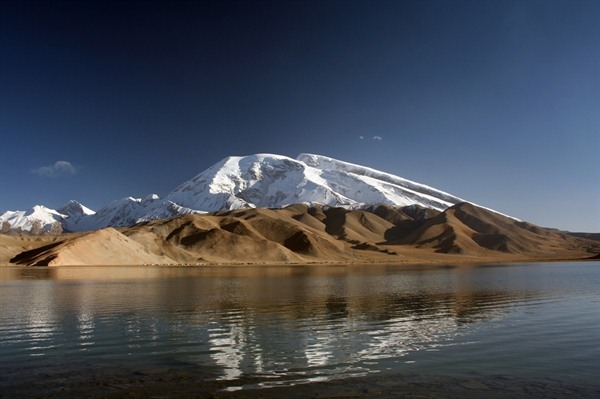 Today will be spent exploring picturesque Lake Karakul. Also known as 'Black Lake' it sits at an altitude of 3,600 metres and is surrounded by a rugged snow-covered mountain range. Enjoy a picnic lunch by the lake. (B,L)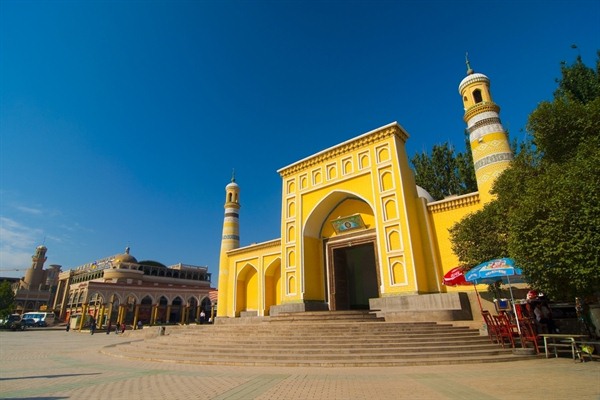 This morning visit the fascinating Sunday animal market, a great way to discover local life. The market is an important event in the weekly calendar with people coming from many miles around herding great flocks of sheep, goats, camels, horses, cows - you name it, it seems it's here! Witness the hectic and boisterous trading with many exchanges done with the mere flick of a finger. After a local lunch discover the Idkah mosque and the Tomb of the Fragrant Concubine, both important sites in the city. (B,L)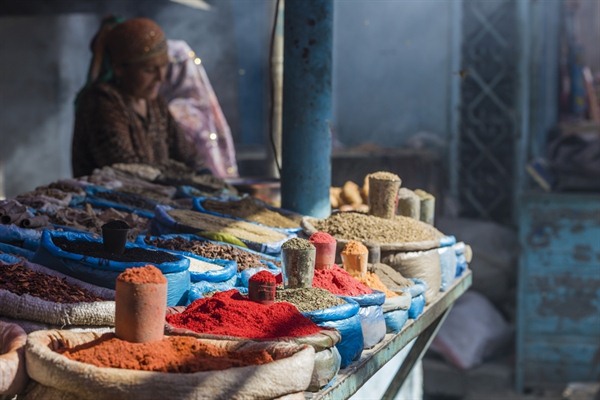 This morning drive to the pretty oasis town of Hotan, located at the junction of the southern Silk Road and trade routes into India. Discover the sights of the old city and visit a local bazaar, a silk factory and jade market. Overnight in Hotan. (B,L)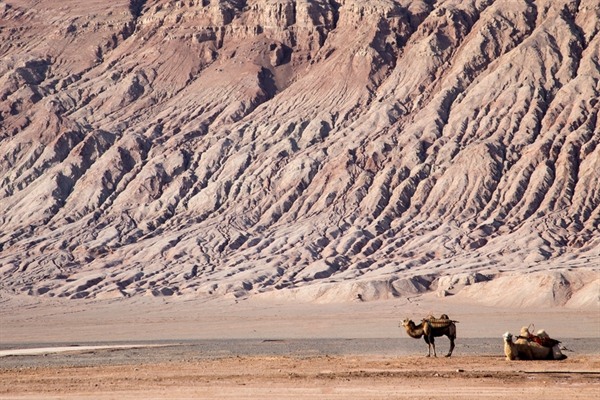 This morning drive through the Taklamakan Desert, one of the highest sandy deserts in the world, towards Kuche. Pass through the landscape of sweeping sand dunes flanked by high mountain ranges until arriving in Kuche. Enjoy the evening at leisure. (B,L)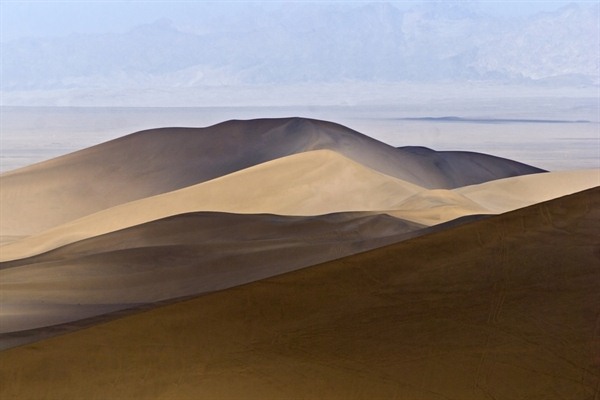 Continue the journey through the scenic Taklamakan Desert towards Korla, located in the remote Bayin'gholin Mongol Autonomous Prefecture. Stop at the Iron Gate Pass which was once an important strategical bottle neck along the Silk Road and the last gate on the Great Wall of China. It is also famed for a local Romeo and Juliet style love story popular with locals. End the day in Korla city. (B,L)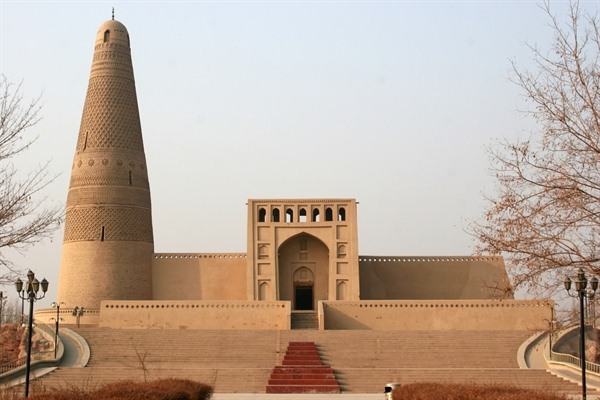 Visit the impressive Jiaohe Ruins, the largest, oldest and best preserved earthen city in the world and once an important site along the Silk Road trade route. Continue onwards to the Emin Minaret, also known as the Sugong Tower, which is the only Islamic tower in China. Also explore neighbouring Su Gong Ta Mosque which is one of the largest mosques in Xinjiang province capable of accommodating a whopping 1000 people. Drive onwards and end the day in Turpan. (B,L)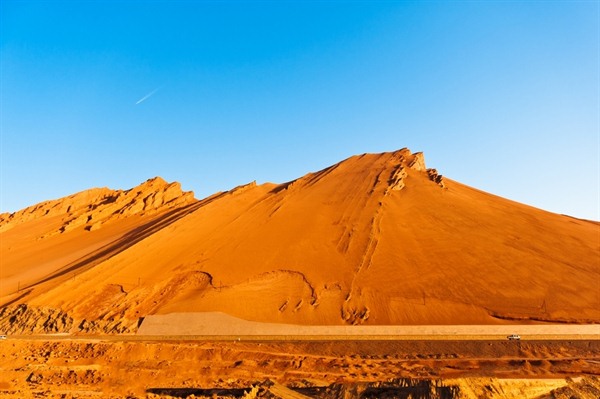 Explore the Bezeklik Thousand Buddha Caves, a complex network of Buddhist caves boasting examples of the earliest Buddhist cave art in China. The caves sit beneath impressive Flaming Mountain, a range of eroded red sandstone hills which at certain times of the day appear to be aflame. Also visit the nearby Astana Graves before returning to Turpan. (B,L)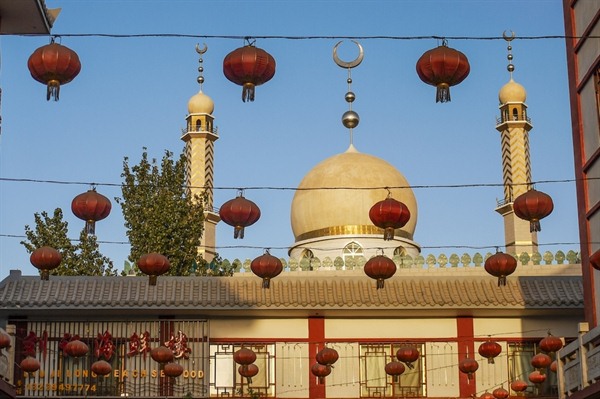 Drive to Urumqi railway station and take a day train to Liuyuan where you will be met and driven to Dunhuang. Transfer to the hotel and enjoy the day at leisure. (B)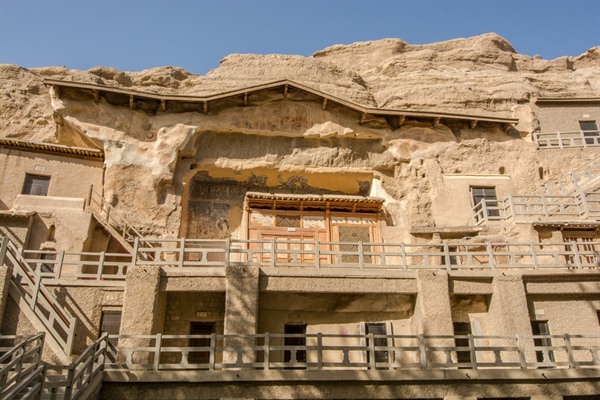 Today enjoy a full day excursion to the Mogao Caves, a complex of 492 cells and cave sanctuaries famous for statues and wall paintings spanning a thousand years of Buddhist art. It was first built in 366 AD and represents a significant achievement of Buddhist art. Today also includes a visit to Crescent Moon Spring, an oasis set at the foot of the Mingsha Mountains also known as Echoing-Sand Mountain. Return to Dunhuang for the evening at leisure. (B,L)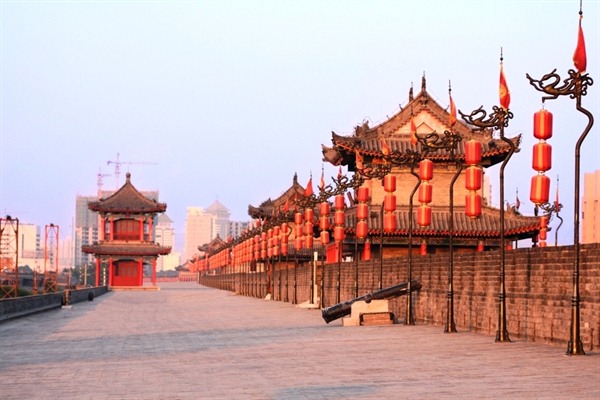 Transfer to the airport and fly to Xian. Land and drive to your hotel to check-in and freshen up. This afternoon head out to visit the Great Mosque and stroll through the Muslim quarter. (B,L)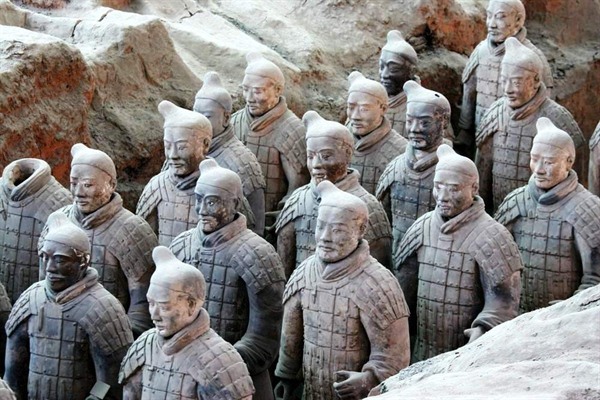 Full day excursion to explore the city and the eighth wonder of the world, the Army of Terracotta Warriors. Start with a walk around the ancient city walls before heading out of the city to the Warrior complex. This 2,000-year-old collection of intricately carved, life-sized soldiers is a man-made marvel and a memorable highlight of any Silk Road tour. (B)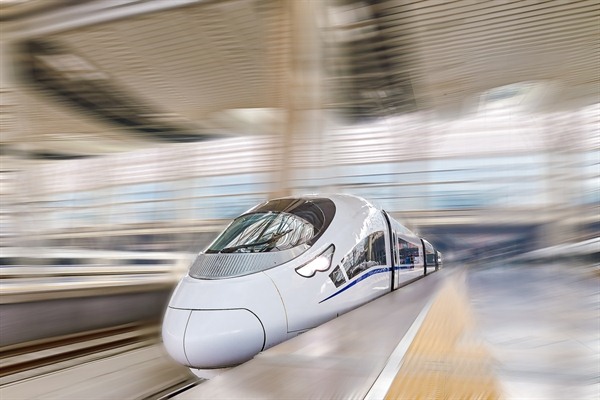 This morning transfer to the railway station for the high speed train journey to Beijing. This is a fun and efficient way to travel through China and a good way to meet the locals. Arrive in Beijing and transfer to the hotel. The remainder of the day is at leisure. (B)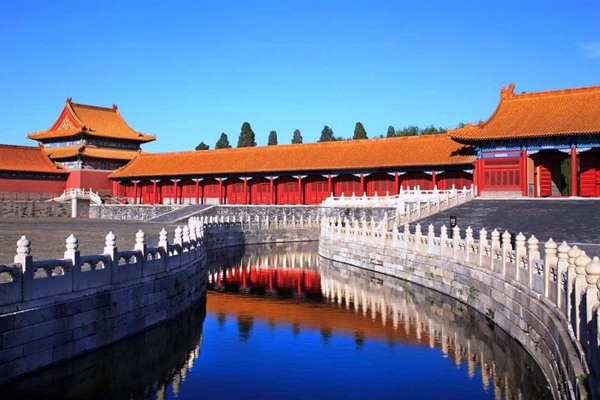 Morning excursion to Tiananmen Square followed by a tour of the Forbidden City. For 500 years, the Forbidden City was the Imperial Palace for the Ming and Qing Dynasty emperors and is the biggest and best-preserved cluster of imperial buildings in China. This monumental palace complex, once strictly out of bounds to the general Chinese public, houses around 800 buildings and a reputed 9,000 chambers where the emperors would keep their concubines.After lunch, visit the Temple of Heaven, a splendid and vast religious complex built during the Ming Dynasty. (B,L)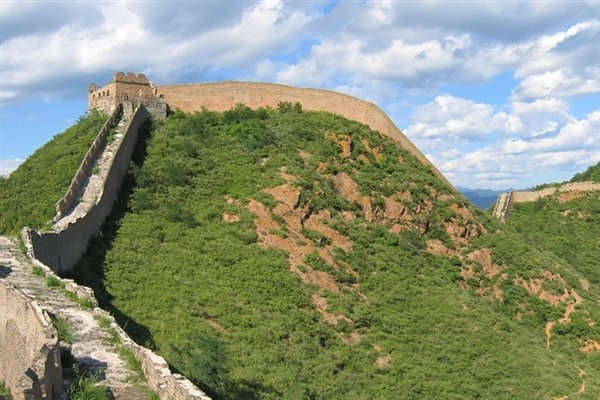 Morning excursion to the Great Wall of China at Badaling. This section of the Wall has been meticulously restored to its former glory and makes for one of the easier and more pleasant walks found on China's most spectacular and mind-boggling attraction. (B,L)
Today is at leisure until returning to the airport for the departure flight. (B)
Image Gallery
Click on images to enlarge