Explore friendly, bustling Asian cities, cruise in a traditional longboat through pristine jungle scenery and scale 'Fire Mountain' on this tailor-made Borneo holiday.
Visit Kota Kinabalu with its friendly locals, colourful markets and fiery sunsets and take a walk through off-shore Gaya Island to discover white sand beaches.
Stroll the waterfront promenade of the riverine city of Kuching and travel to Semenggoh Orangutan Centre to witness the feeding of the small community of orangutans. Journey into Mulu National Park and observe impressive stalactites and stalagmites in this impressive network of natural caves.
Jump into a longboat and travel down the Melinau River to Camp 5 and the limestone needles which make up the Pinnacles. This challenging trek to the summit requires a good level of fitness but the views from the summit are truly spectacular.
Tour Itinerary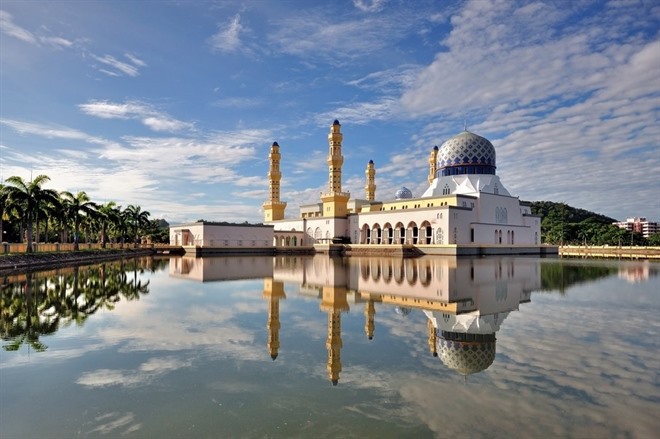 Arrive in Kota Kinabalu and transfer to the centrally located Hyatt Regency. Enjoy the remainder of the day at leisure.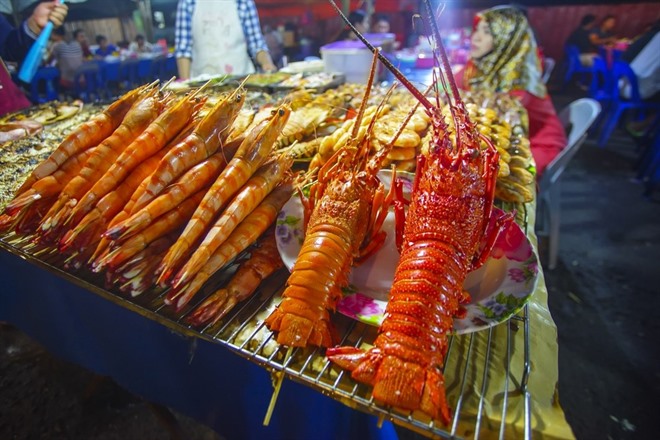 Enjoy a further free day to explore the city or simply relax poolside at the hotel. In the evening we recommend taking a walk to the popular waterfront area to sample some local cuisine. (B)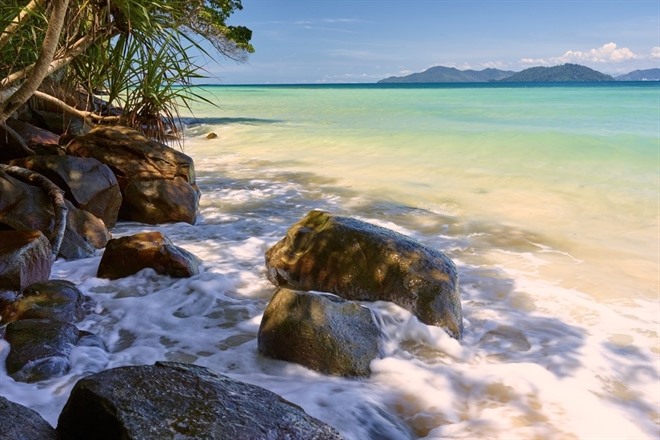 This morning take a short boat ride to Gaya Island. The island is covered with undisturbed lowland dipterocarp rainforest with pockets of mangrove forest and beach flora along the coast. Enjoy a short walk on one of the trails that lead through coastal vegetation. Mud skippers can be seen from the boardwalk that runs through the mangrove forest. Enjoy lunch at one of the islands. The afternoon is free for swimming or snorkelling in the clear waters before we return to Kota Kinabalu. (B,L)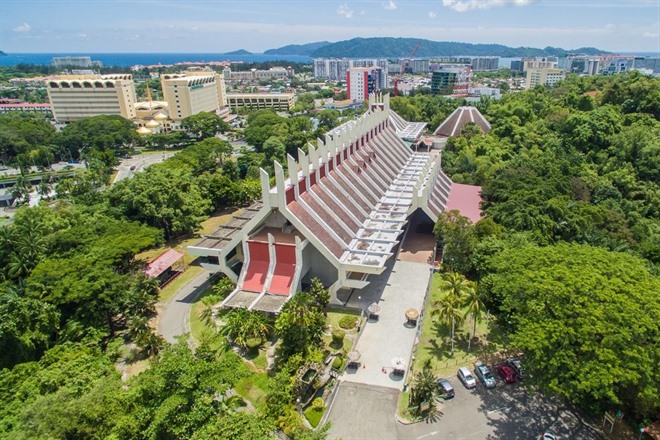 Enjoy a further free day in the city. (B)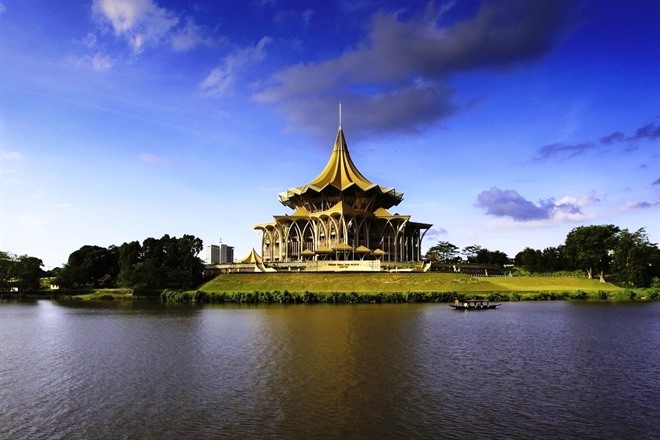 Fly to Kuching and enjoy the afternoon at leisure. (B)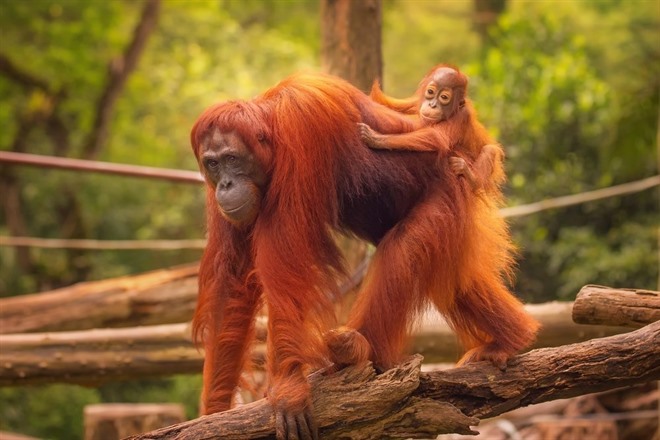 This morning discover the charms of this riverine city, home to buildings dating back to the days of the White Rajahs, ancient Chinese temples and shops displaying produce that first brought traders to Borneo. Visit the Sarawak Museum which was completed in 1891 and has an excellent collection of Bornean ethnological and archaeological artefacts. After lunch depart for Semenggoh Wildlife Centre located 24 kilometres from the centre of Kuching. This orangutan rehabilitation centre trains orphaned or rescued orangutans how to survive in the wild. Over 20 orangutans live in forest within the nature reserve and often return to the centre at feeding times. After a brief talk from the rangers, take a short walk along a trail to the feeding area to watch the orangutans come down from the trees for a free meal. Return to the city. (B,L)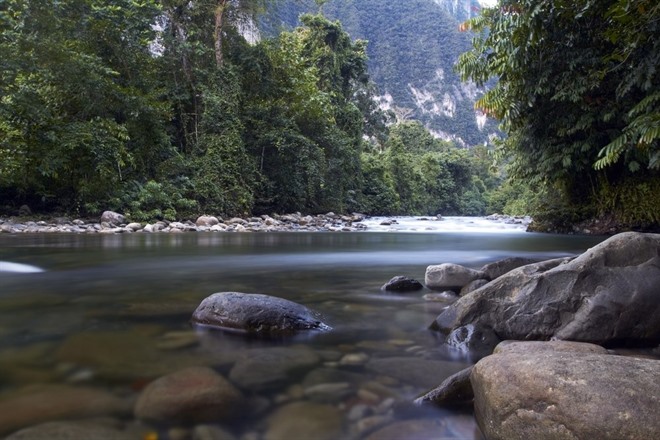 Fly to Mulu and transfer to your accommodation in Mulu National Park Headquarters. This afternoon enjoy a scenic 3 kilometre plank-walk through primary rainforest to the entrance of Deer Cave, the world's largest cave passage. It's scale its awesome and you are in no doubt how huge it is when you arrive at the cave entrance: nowhere in this massive cave is the roof less than 90 metres high. Next to Deer Cave is Langs Cave. The stalactites and stalagmites inside this cave are representative of the very best limestone formations in the park. Proceed to the Bat Observatory outside Deer Cave where most evenings at sundown, a spectacular exodus of about 2 million bats can be observed as they leave the cave in search of food. Trek back to the accommodation by torchlight for a well-earned dinner. (B,L,D)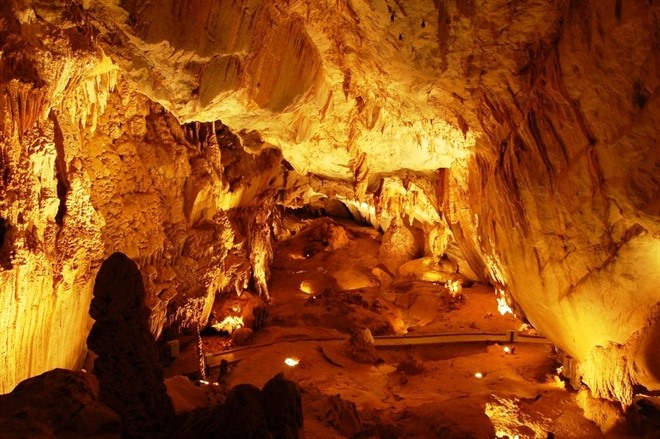 This morning, take a longboat upriver to Wind Cave with its impressive 'King's Chamber'. Take a short walk along a plank-walk next to the limestone cliff followed by a climb up to the entrance to Clearwater Cave. Stalactites and stalagmites with delicate lace-like patterns can be found here. Like most caves in Mulu, Clearwater Cave provides a habitat for many unique species of plants. After visiting the caves, enjoy lunch before continuing to Long Litut by longboat (approx. 1-1½hrs, depending on water levels). Start trekking to Camp 5 which passes through mixed dipterocarp and riparian forest. Overnight in basic aoommocation at Camp 5. (B,L,D)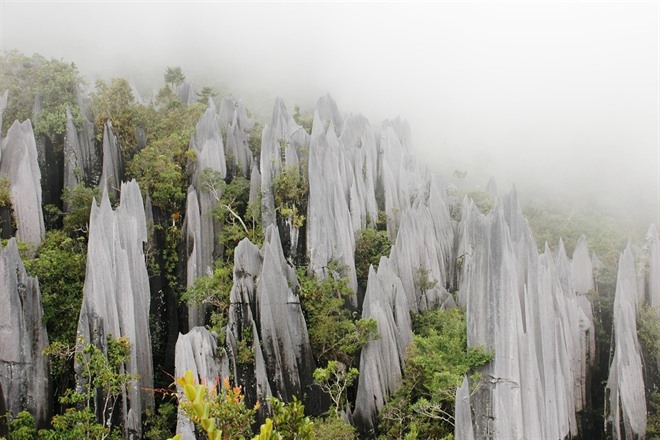 After breakfast, start to scale Gunung Api for the limestone pinnacles. The climb is very challenging and will take around five hours. Arrive at the Pinnacles' viewpoint in time for a packed lunch. Descend back to Camp 5 and overnight. (B,L,D)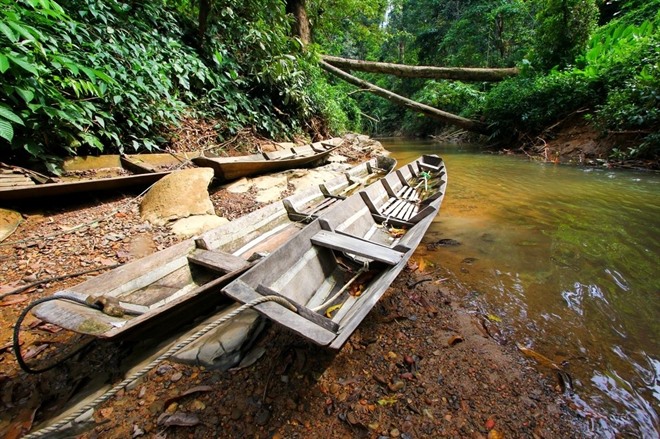 This morning, trek to Kuala Terikan and proceed down river by boat to a traditional Iban longhouse. This journey takes around three hours, depending on water levels passing through pristine jungle scenery. Overnight in the longhouse. (B,L,D)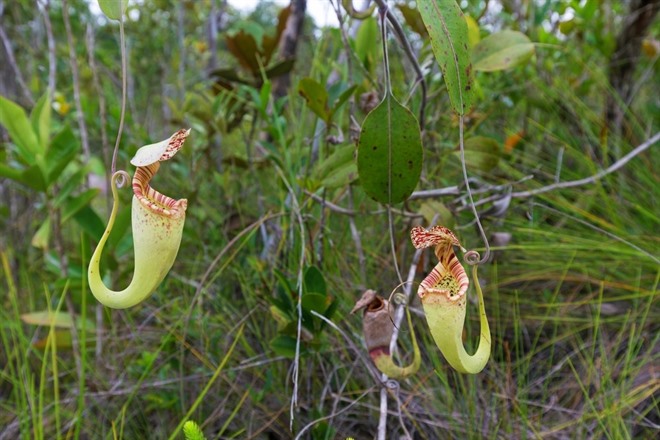 Depart from the longhouse and drive to Limbang Town for the flight back to Kuching. Land and spend the final night in Kuching city. (B)
Return to Kuching airport for the flight back to the UK (B)
Image Gallery
Click on images to enlarge