This pioneering group tour uncovers the dramatic, lesser-known Kamchatka Peninsula on the far east coast of Russia. We know there is far more to Russia than just the titan cities of Moscow and St Petersburg, so our carefully designed itinerary gives you the opportunity to discover natural beauty and geological wonders that couldn't be further from the wealth and glamour of the capital.
We'll take you to see all main natural attractions of Kamchatka - from snowcapped active volcanoes and bubbling hot springs to vast pockets of pristine wilderness - but you will also have the chance to delve into the traditional cultures of native peoples.
Visit the Tolbachik area in Central Kamchatka 500km from Petropavlovsk, where the Great Tolbachik Fissure Eruption that took place in 1975-76 has left its mark; impressive new volcanic cones with hot summits, huge ash fields, hardened lava streams and ash-burned forests now cover the landscape. But we're all about giving you more, talk to a Regent Specialist about adding a helicopter excursion to the famous Valley of Geysers to your trip.
Tour Itinerary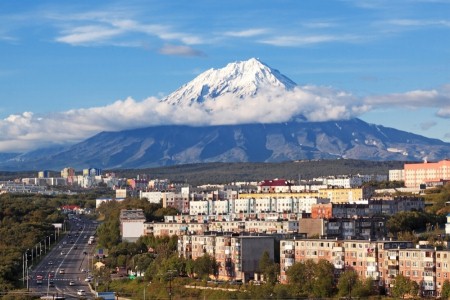 Arrive in Petropavlovsk. Transfer to your hotel and check in for an overnight stay. In the evening, your group guide will discuss the trip over dinner. (D)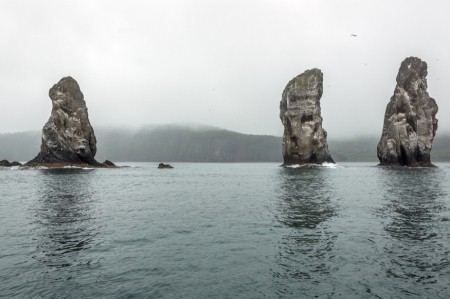 Enjoy a boat cruise on Avachinskaya Bay (5-6 hours), observing nesting places of sea birds at Babushkin Kamen (Grandmother's Rock) Island and Starichkov Island in the open Pacific Ocean. There is also the chance to see sea mammals including whales, dolphins and seals. Evening ride by all-terrain bus to the foot of Mutnovsky Volcano, considered the most impressive in the area and permanently active. Set up base camp for an overnight stay before a walk to a nearby waterfall. (B,L,D)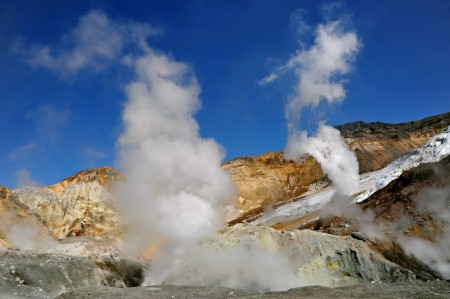 Journey to the crater of Mutnovsky (2322m) and view active fumarolas, mud siphons and acid lakes. The duration of the whole excursion is around 8 hours. Overnight in tents. (B,L,D)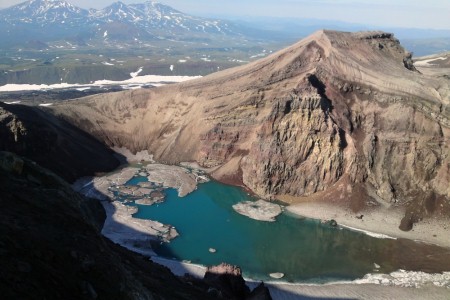 Ascend Gorely Volcano (1829m), with its acid and freshwater crater lakes, before heading to Paratunka to spend the night. Enjoy bathing in thermal pools. (B,L,D)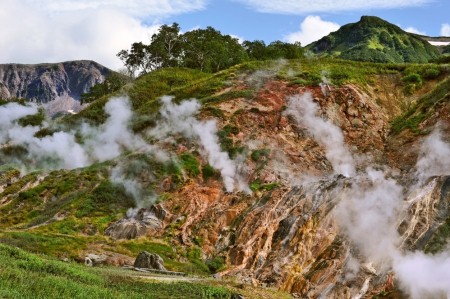 Relax at Paratunka or take an optional excursion to the Valley of Geysers by helicopter (weather dependent). In the evening, depart for Malkinsky Hot Springs (130km) and bathe in natural thermal waters. Overnight in tents. (B,L,D)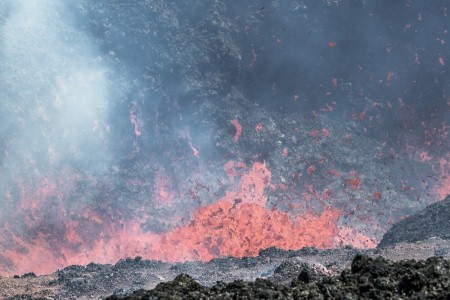 Transfer by all-terrain vehicle to the Klyuchevskaya group of volcanoes with a stop for lunch at Milkovo village (460km). Cross the Kamchatka River by ferry and transfer to the foot of two picturesque volcanoes Ostry (Sharp) Tolbachik and Plosky (Flat) Tolbachik. If the weather is fine, see the highest volcanoes of Kamchatka: Krestovsky (4057m), Ushkovsky (3903m), Klyuchevskoy (4750m) and Kamen (4579m). In the evening, visit the site of the Great Tolbachik Fissure Eruption, which took place in 1975-76 and gives an idea of the real scale of a volcano eruption. Its impressive after effects include immense ash fields, amazing multi-coloured volcanic cones with hot summits, hardened lava streams, and ash-burned forest. Overnight in tents. (B,D)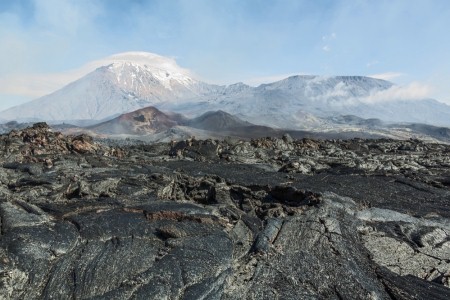 Ascend Plosky Tolbachik volcano (3080m) and enjoy sweeping panoramic views of the Klyuchevskaya volcanic group. Overnight in tents at base camp. (B,L,D)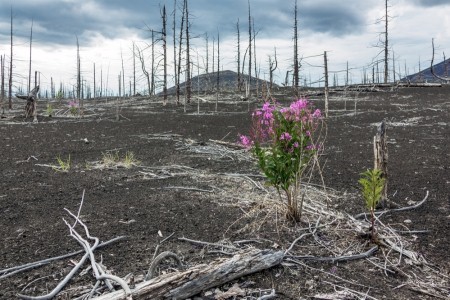 At Tolbachik in 1975, the earth split open as a string of new volcanoes was born. Vast amounts of ejected magma, airborne debris and black ash suffocated the surrounding land. Today, acres of bleached trees poke upwards from the ash like matchsticks.
Take an excursion by all-terrain vehicle to the northern new cones, which are mini volcanoes. Climb the new cones before a driving further to the Dead Forest and the southern new cones. Scientists previously used the barren moon-like landscape of this area to test the first Soviet lunar vehicles.
Overnight in tents at base camp. (B,L,D)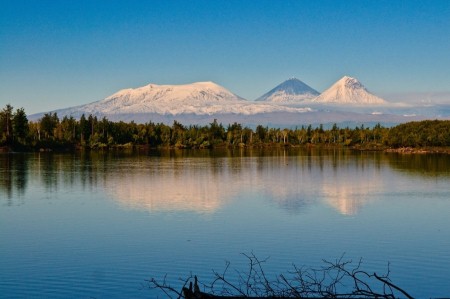 Today, drive to Kozyrevsk, a small settlement located on the banks of the River Kamchatka. Take a walking excursion to one of the oldest Kamchatka settlements, founded on the burg of Itelmens – Aboriginals of Kamchatka in the 18th century. Overnight in small wooden huts. . (B,L,D)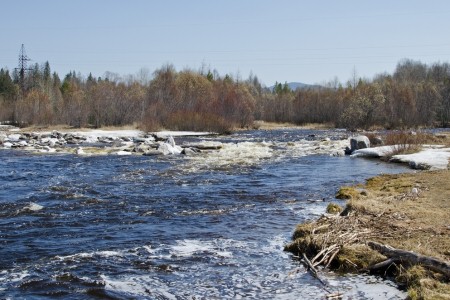 After breakfast, travel by 4WD vehicle towards Malki with a stop for lunch in Milkovo. Here visit the Ethnography Museum of Kamchatka's River settlers. Also start the rafting section of this group tour - the river Bystraya is rather quiet and has a few smaller rapids, which are safe for total beginners. Dinner cooked over the fire and overnight in tents. (B,D)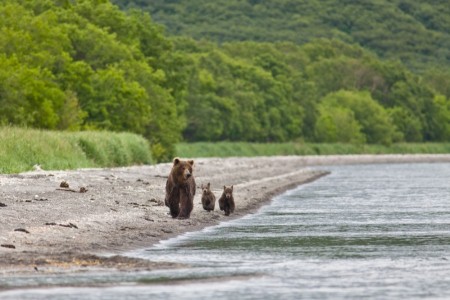 Continue rafting along the Bystraya River including going over 2 rapids. During stops on the river shores fish (every raft will have 1 fishing rod), or pick some mushrooms and berries, and watch seagulls, wild ducks, and other animals. If you are lucky there may be the change to spot a brown bear ashore or a Steller's eagle. Dinner cooked over the fire and overnight in tents. (B,L,D)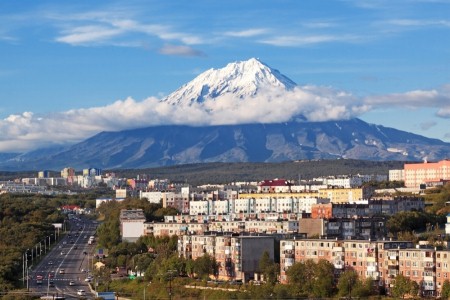 Final morning of rafting along the Bystraya River before transfer back to Petropavlovsk-Kamchatsky and an overnight here. (B,L,D)
In the morning, enjoy a trip to the fish market before transfer to the airport for onward connections. (B)
Pricing Information
13
day tour, from
£2095
per person
(Single person supplement + £265)
Price Includes
Accommodation in hotels and campsites with breakfast
Meals as specified (B=Breakfast, L=Lunch, B=Breakfast)
All transfers and transportation throughout
Entrance fees on sightseeing tours
Sightseeing with English-speaking guides
Subsidiary crew when required
Price Excludes
International flights - please contact us for the best available prices
Russian Visa
Optional helicopter excursion (approximately £650)
Price Notes
Please note that the itinerary on the 19th June tour may vary slightly from the one displayed here. Please speak to our Russia specialists for more information.
Image Gallery
Click on images to enlarge