Travel from Kazakhstan through Kyrygzstan, Tajkistan and Uzbekistan before finishing in Turkmenistan on this tailor-made complete Central Asia tour.
This 26-day itinerary is generally available from June to September but can be amended to suit your preferred interests and style of travel. Speak to a Regent Central Asia Specialist for more details.
Tour Itinerary
Fly to Almaty from London Heathrow.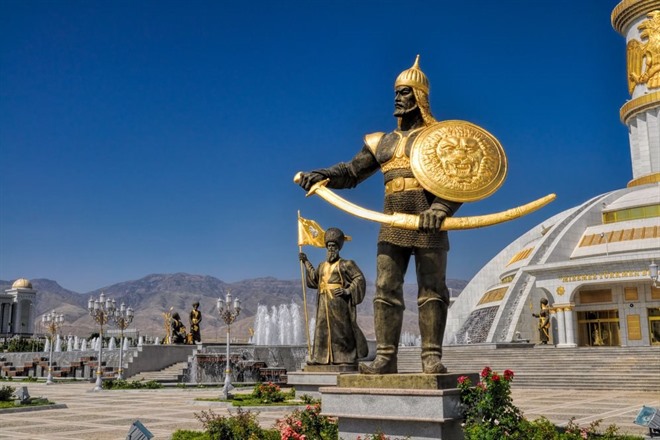 Arrival in Almaty where you will be met and transferred to your hotel for an early check-in and have time to relax and freshen up after the flight. In the afternoon meet your guide and driver at the hotel and start a tour of this fascinating city which visits Panfilov Park and Zenkov Cathedral. Zenkov Cathedral, also known Ascension Cathedral, is the second tallest wooden building in the world and was built without the use of nails. On the edge of Panfilov Park is the Museum of National Musical Instruments housed in a building called the House of Officers, which in the last century was used by military officers for meetings. The museum has a fine collection of traditional Kazakh instruments - wooden harps and horns, bagpipes, the lute-like two-stringed dombra. In the Central Historical Museum walk through the history of Kazakhstan from bronze-age burial mounds to the transfer of the capital to Astana. One of our favorites is the ethnographic display, which features yurts, horse and camel gear, jewelry and exotic costumes dating back to the 18th century. (B)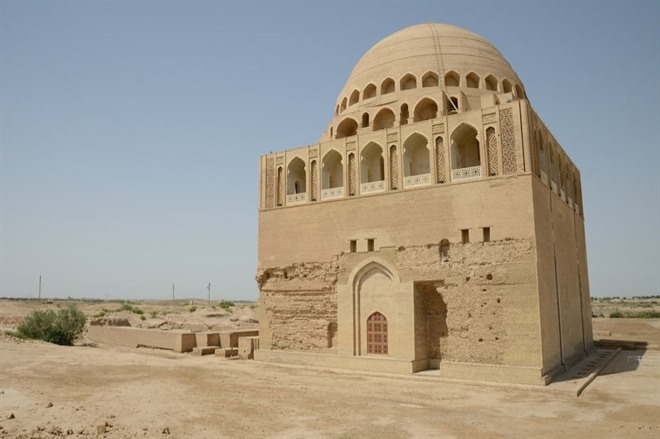 After breakfast visit Kok-Tobe Hill, where the 372 meters tall TV Tower is located. There is a great viewing deck offering sweeping panoramic views of Almaty, as well as souvenir shops and bizarrely enough a bronze monument devoted to the Beatles. Medeu Gorge, a picturesque valley located some 15 kilometres above Almaty. The Kazakhs are very proud of their speed skating rink, which they claim to be the largest in the World and is an obligatory stop on any Kazakh itinerary. Leave Almaty in the afternoon and drive to Bishkek. Upon arrival, check-in to the hotel and spend the evening at leisure. (B))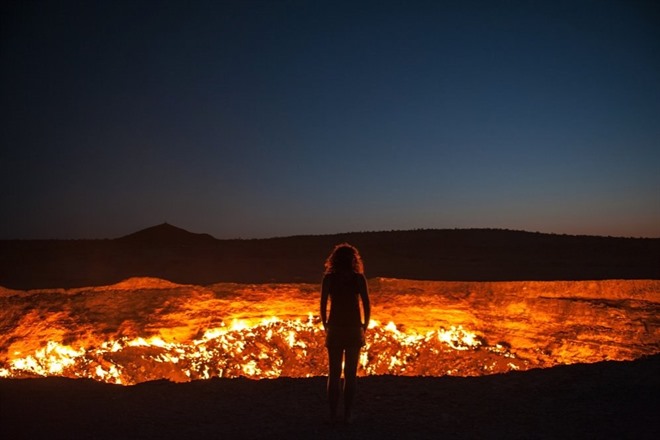 In the morning start sightseeing in Bishkek, visiting Pobeda Square (Victory Square), Ala-Too Square, National Philharmonic and open air art gallery in Dubovy Park. Of course, a visit to Bishkek is not complete, without experiencing the colorful and noisy Osh Bazaar, where people sell all manner of goods from Kyrgyz carpets to spare car parts for Ladas. In the afternoon, drive to Issyk Kul lake - the second largest Alpine lake in the world after Titicaca. En route visit Burana Tower (an 11th century minaret) and an open-air museum of Balbals (stone warriors). (B)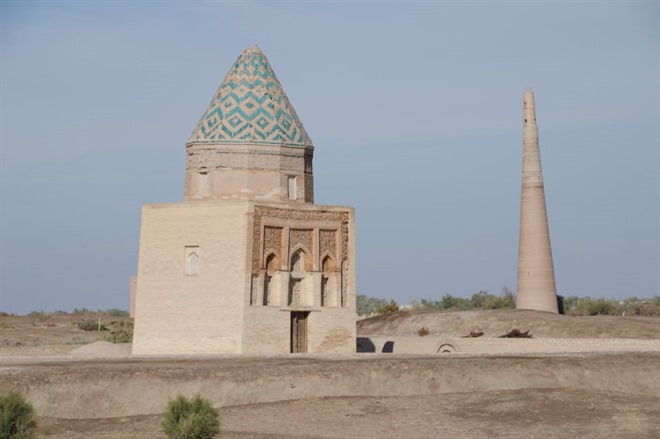 In the morning, visit the Open Air Petroglyphs Museum, a large collection depicting mostly ibex, carved into large boulders strewn about the valley floor followed by the Regional Historical museum, where you can learn more about History of Kyrgyzstan. In the afternoon leave to Karakol town. Upon arrival, visit Przhevalsky Museum and Memorial, which tells the life story of one of the Russia's great explorers, who died in Karakol in 1888. (B)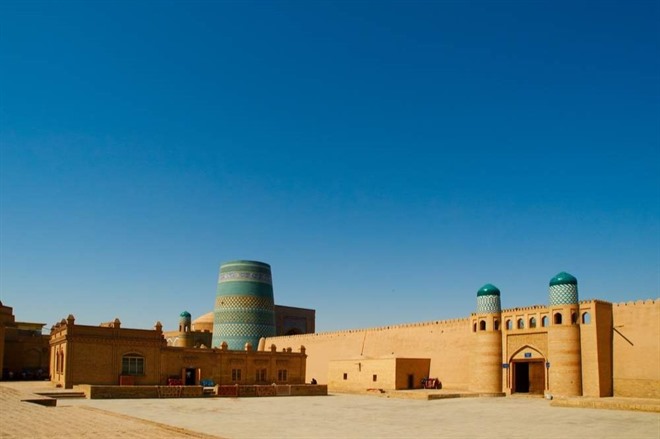 After breakfast visit Dungan Mosque, built in 1907 as a house of worship by the local Dungan community who were escaping Chinese oppression and the Russian Orthodox Church. Wander around this pretty town with its chocolate-box cottages and shady poplar-lined avenues. Continue on to Kochkor village via the Southern shore of Issyk kul lake. On the way visit Jety Oguz Gorge, where shepherds share many legends about the beautiful, famous, red rocks known as "Seven Bulls" and "Broken Heart" and enjoy lunch on the way at a traditional yurt camp. On arrival visit a local felt-making work shop, where a woman's co-operative has been set up making local, traditional handicrafts for sale such as handmade felt carpets (shyrdaks). Check in at you homestay. (B,L,D)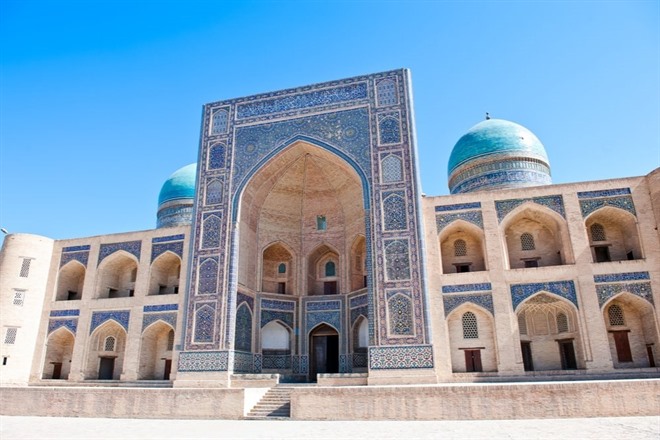 Travel to Toktogul via the Kyzart pass and Chaek, having lunch on the way at Kyzyl Oi village. En route stop at Kozhomkul village and the museum. Kozhomkul was a Kyrgyz athlete, who was born in 1888. As legend says, Kozhomkul could carry heavy stones or even horses on his shoulders. There is a monument to Kozhomkul in front of the Palace of sports, named after him. Continue on to Toktogul for the night. (B,L,D)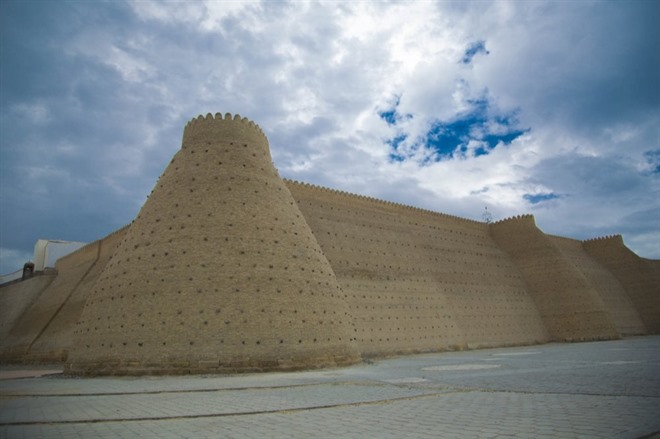 On the way to Osh stop for lunch in Jalal-Abad and visit the Uzgen Architectural complex, which consists of three mausoleums named Northern, Middle and Southern. They are attached to each other and look like a uniform building with portals arranged in line. To the north of the mausoleums there is a minaret. These monuments are considered the classics of the Karakhanid epoch, where the governors of the Karakhanid dynasty are buried. (B,L)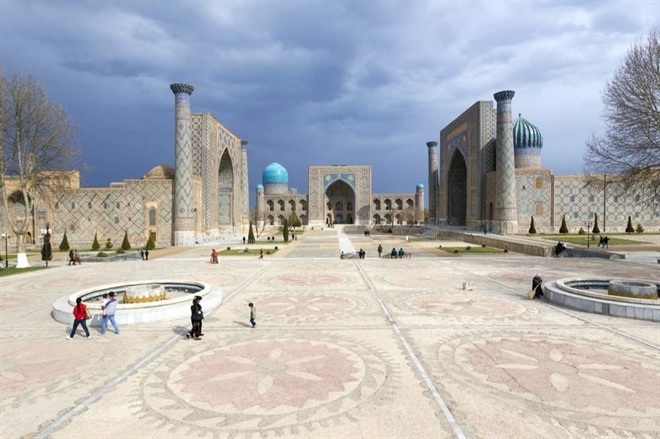 Today you visit Jaima bazaar, which has been held for more then 2000 years and Sulaiman Too- the sacred place of local Muslims. For lots of believers, this place is a small Makah. Visit Babur`s house, a museum in the mountain and Museum "Sulaiman Too", the old cemetery, sauna complex from the medieval period, Shakhid Tepa mosque, and in the afternoon, leave to Sary Tash village. (B,D)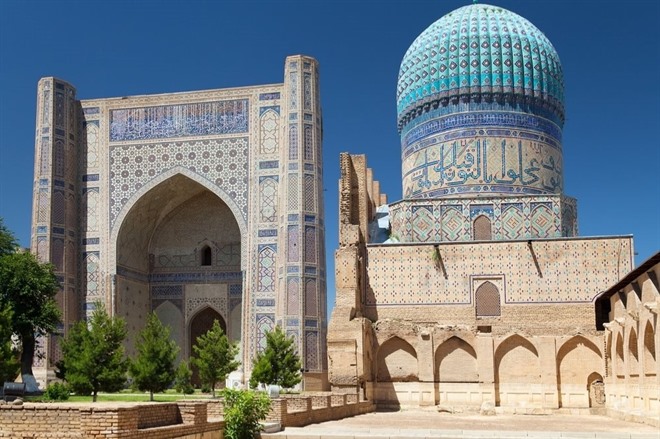 After breakfast at the homestay leave to Kyzyl Art border crossing into Tajkikstan. After crossing meet your Tajik guide and driver. Transfer to Murgab – a small city in Alichur valley, through the Ak Baytal Pass (4652 m). This valley is surrounded by high snow covered mountains and inhabited by Kyrgyzs and Pamir Tadjiks people. From here you will enjoy a view of Muztagh Ata Peak's (7546 m). Enjoy a walking tour the city and its traditional market. (B,L,D)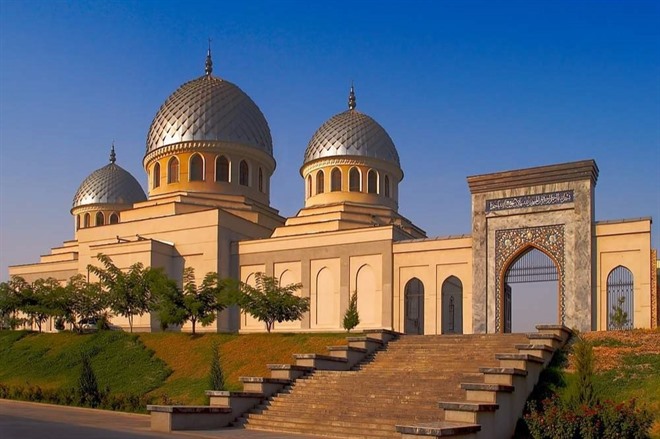 Breakfast, after breakfast drive to Langar village through the Bulunkul village – the coldest area in Central Asia in winter. Here we stay on the shore of Bulunkul lake at the house of local Pamiri people. The route to the small travels through Langar via the Alichur valley and the Nayzatash Pass (4314 m). The valley is surrounded by high snow covered mountains and inhabited by Kyrgyz and Pamir Tajik people. On the way the ancient Buddhist complex along the way in Vrang, On arrival in Yamg visit the History Museum of Vakhan, Sun Calendar. After lunch drive to the Yamchun fortress (3-2 Centuries BC) and Bibi Fatima hot-springs. (B,L,D)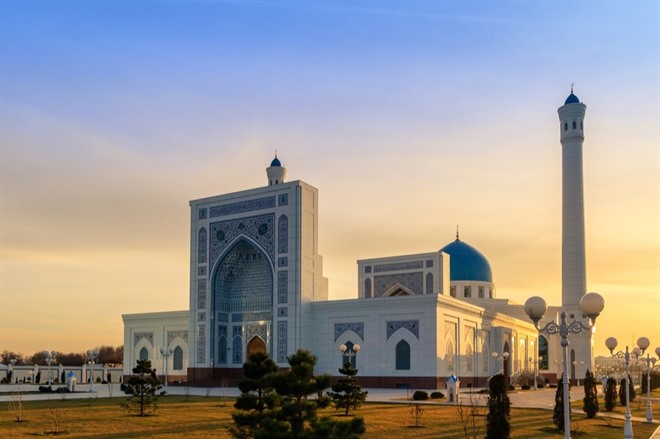 After breakfast drive to Khorog stopping en route in Garm-Chashma hot spring. (B,L,D)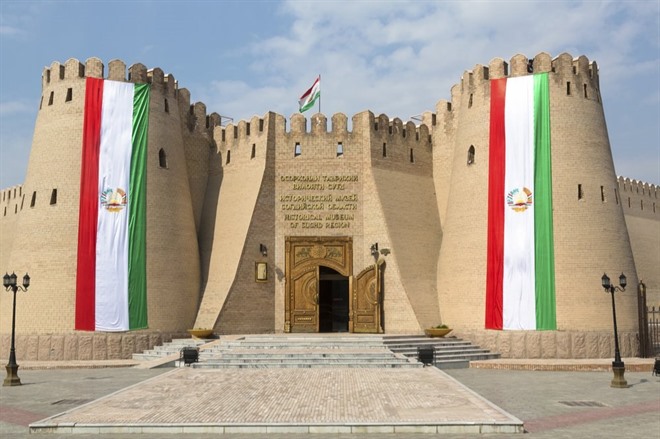 Travel to Kalaykhumb – a little town on the Pamir Highway. This day you will cross through the magnificent views and across the Khoburobod Pass (3252 m), from where you can have a views to the Pamir Mountain range. And then will pass along Tavildara canyons. (B,L,D)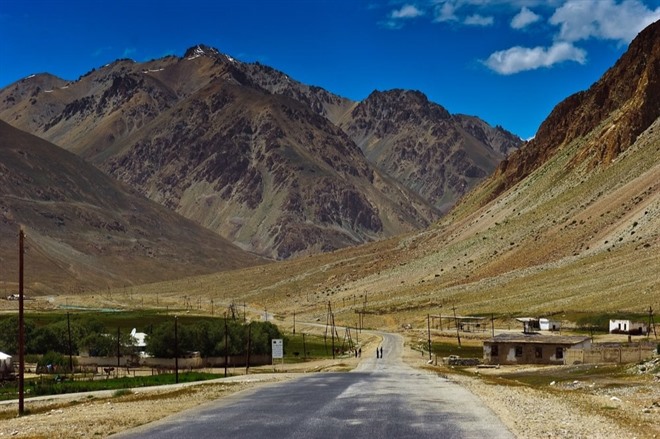 Today continue to Dushanbe - the capital of Tajikistan. On the route cross the Khaburabat Pass (3252 m) and follow the broad Obi-Khingaou River, the branch of Vakhsh River, to Tavildara, then continue the drive to Dushanbe, arriving in late afternoon. (B,L,D)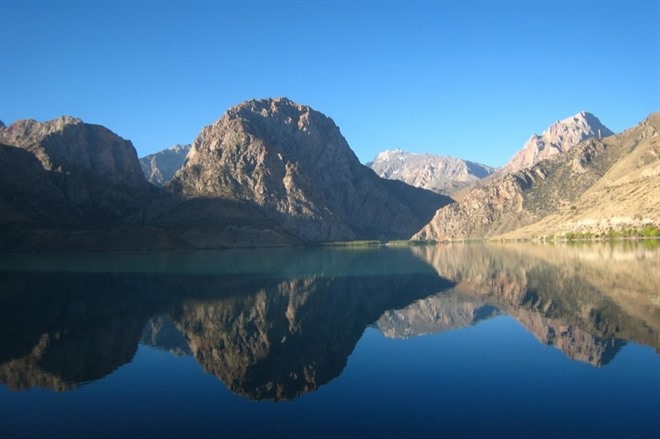 From Dushanbe drive to the city of Khudjand and visit the Oriental Bazaar – one of the biggest bazaars in Central Asia. Head to the Museum of Archaeology and fortification – in the middle of northern part of the city there is fortress of the 7-8th century. (B,L,D)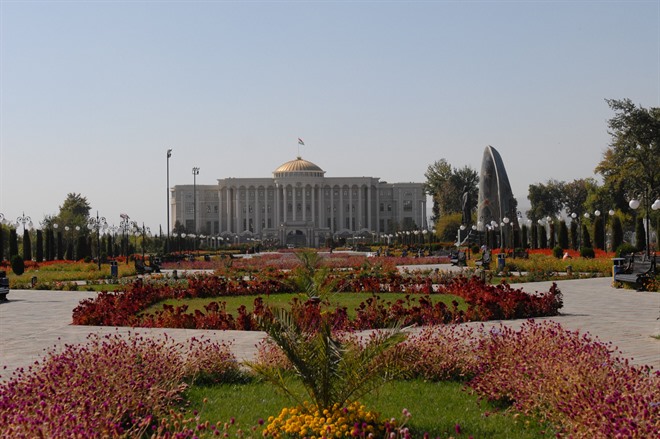 Drive to the Tajik/Uzbek border at "Oybek" (through the Istiklal and Shahristan tunnels. After crossing the border meet your Uzbek guide and drive and continue to Tashkent. Visit to the madrassah of Kukeldash. This Koran school is still used for teaching Islamic theology was built in the 16th century. Within walking distance is the Mausoleum of Kaffal Shashi that together with the 16th century Barak Khan Madrassah. Enjoy the panoramic tour to Independence Square. (B)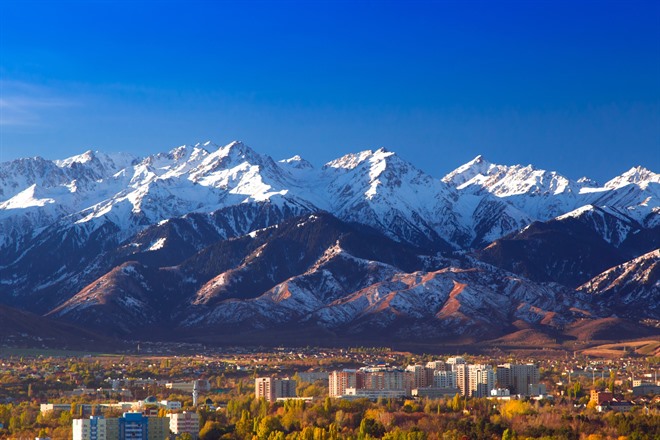 Transfer to railway station for the "Afrosiab" train from Tashkent to Samarkand leaving at 08:00 where you will meet your local guide. Samarkand is world famous for its Reqistan square surrounded by the three splendid madrassahs. Today Registan square is considered as the most beautiful squares in Central Asia. Visit Bibi Khanym Mosque, and the necropolis of Shakhi Zinda, one of the holiest pilgrimage places in Uzbekistan. (B)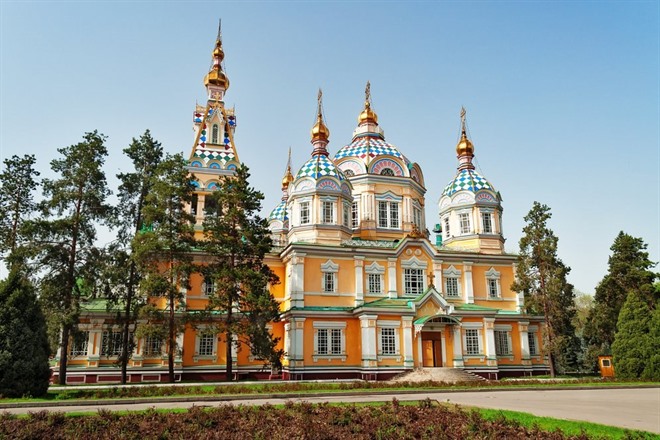 Continue sightseeing in Samarkand and visit the Mausoleum of Gur-Emir, the tomb of Timur himself and his descendants. The octagonal complex with marble and onyx interior and a gold ceiling was completed in 1404. Visit Ulugbek Observatory, which dates from 1420 before continuing on to Bukhara. (B)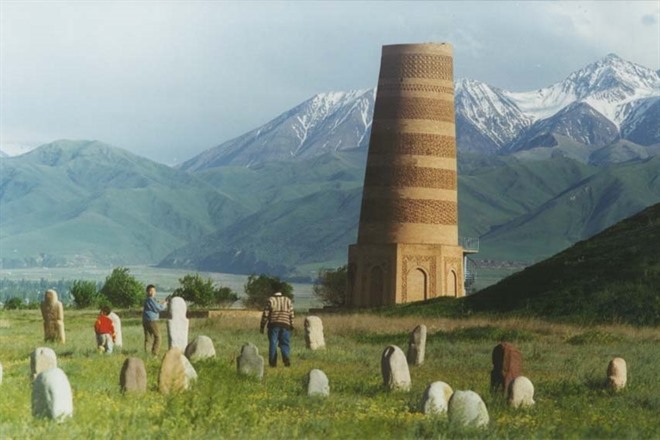 The town retains much of its Oriental character and has more than 140 unique monuments of the Islamic architecture. Spend the day visiting Lyabi Hauz, Nodir Divan-Begi, Khanaka and Kukeldash. Mogoki Attari Mosque dates from the Zoroastrian and Buddhist period. Take a walk under the trading domes: three ancient trading centers: Tok-i-Sarrafon – Moneychangers Bazaar, Tok-i-Tilpak Furushon – Cap makers Bazaar, Taqi Zargaron - Jeweler's Bazaar. Bazaars are full of various articles and souvenirs. Finally visit the Poi Kalyon complex, one of the highlights of Bukhara. The complex consists of the 12th c. Kalyanminaret, the lighthouse for caravans for centuries. (B)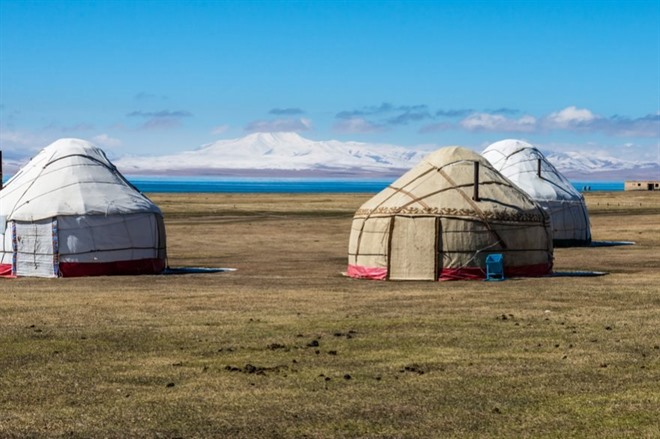 An early morning departure from Bukhara to be able to arrive at Uzbekistan customs not later than 08.45 to be first in line for the border crossing. After border crossing & customs formalities at Alat Border Pass meet your Turkmen guide at the Farap Border Pass and continue to Mary. En route stop to visit Old Merv (UNESCO) inc. Gyz Gala & Oglan Gala (VI-VII), the Complex of Askhabs (VIII-XIV), Gyaur Gala (IV BC), Erk Gala (VI BC), Soltan Gala (XI), Soltan Sanjar Mausoleum (XII), Ibn Zei Mausoleum (XII). Check in to your hotel in Mary for the night. (B)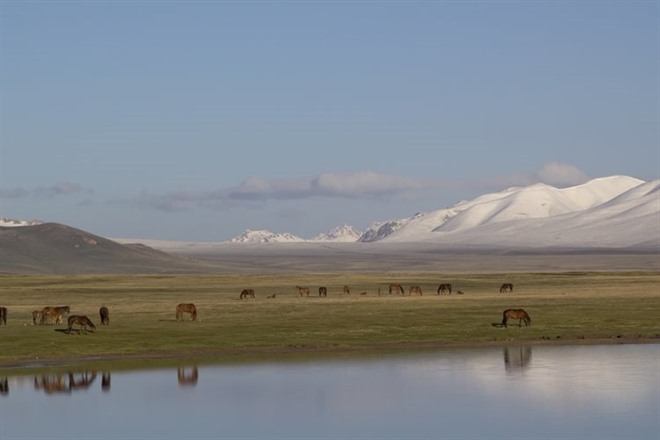 Transfer to the airport for the morning flight to Ashgabat where you will be met and proceed with a full day tour of the city. Visit Turkmenbashy Ruhy Mosque - the biggest mosque in Central Asia, Old Nissa (UNESCO), Gulistan Bazaar (known as the "Russian Bazaar" in the 1950s since it was built as then many Russian used to go there to shop. See the Monument of Lenin which was erected in 1927 and was one those few monuments which survived the earthquake of 1948. Spend the night in a hotel in the city. (B)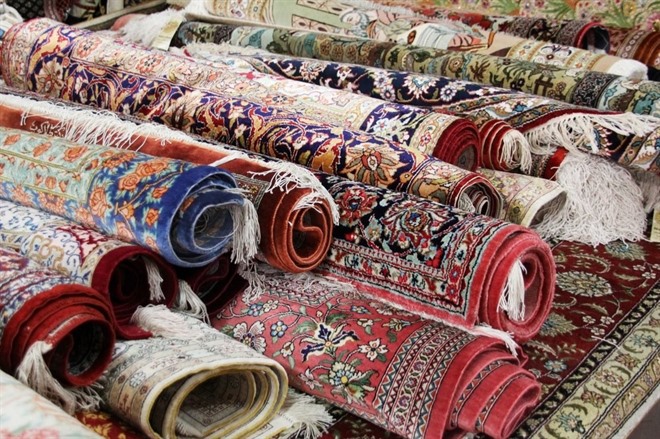 Take the short flight to Turkmenbashy and on arrival drive by 4WD to visit Yangygala Canyons of Balkan Mountains, stopping en route to visit Gozli Ata Pilgrimage Complex located in one of the colorful canyons of the Balkan Mountains. Late evening at around 21.00 arrival back to Turkmenbashy. Overnight at one of the hotels of Awaza Resort Center near Caspian Sea. (B)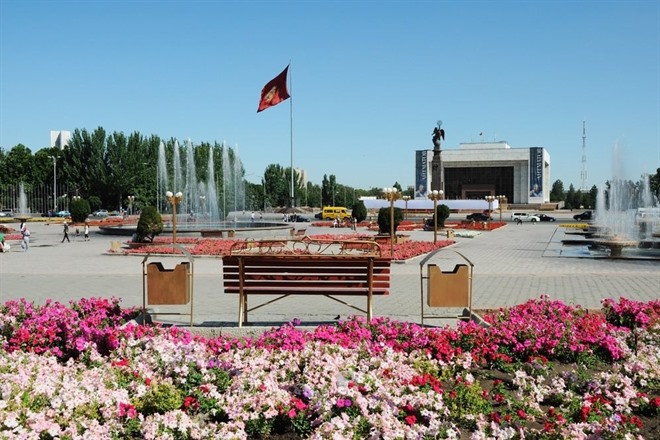 See the sights in and around Turkmenbashy including the Gate of Central Asia and the City Bazaar where you can buy Caspian Black Caviar, very fresh fish, and smoked sturgeon. In the afternoon transfer to Turkmenbashy Airport for the flight to Dashoguz. Upon arrival drive to Koneurgench (UNESCO) including the Portal of Caravanserai (XI-XIV), Mamun Minaret, Il Arslan Mausoleum, Sultan Tekesh Mausoleum, Academy of Horezm, Kutlug and Timur Minaret—one of the tallest minarets in Central Asia. (B)
Take the morning flight back to Ashgabat. Upon arrival drive by 4WD to Nokhur Mountain Village. En route stop to visit Geokdepe Fortress/Mosque & Kow Ata Underground Lake: a unique & popular site where it is possible to swim annually due its always warm water ~33 degrees. Upon arrival at Nokhur traditional local style lunch at one of the local family's house. After lunch enjoy an introduction to traditional hand silk weaving nearby and visit Nokhur attractions such as Hur-Huri Waterfall, Giant Tree which is believed is more than 500-800 years old, Gyz Bibi Pilgrimage Site with its unique cemetery where all tombs have horns of wild goats & sheep. Late afternoon drive back to Ashgabat. (B,L)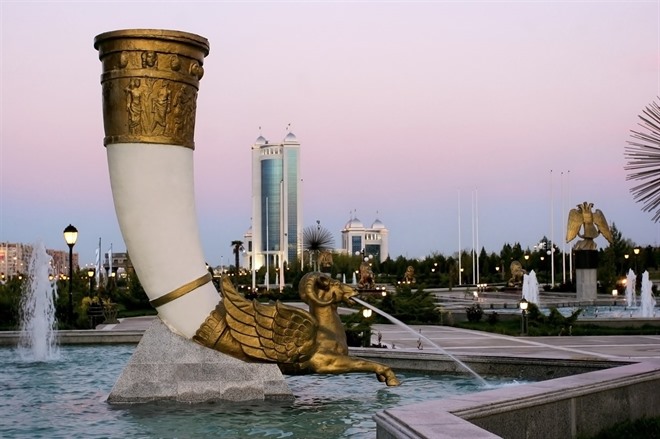 Enjoy a full day tour of Ashgabat, including the Memorial Complex, National Museum of History the Monument of the Constitution opened on 18 May, 2011 & tallest building in Turkmenistan at 185 meters, "Alem" Culture & Recreation Centre with the biggest indoor Ferris Wheel, the Arch of Neutrality along with the city's other major attractions. (B)
Transfer to the airport for flight back to the UK. (B)
Pricing Information
26
day tour, from
£6455
per person
Price Includes
Return flights in economy class with Turkish Airlines from Heathrow via Istanbul
All airport taxes
Accommodation in hotels, guesthouses and yurt camps with breakfast *
Meals as specified (B= Breakfast, L = Lunch, D = Dinner)
All transfers and transportation
Sightseeing with English-speaking guide/driver
Please note that some of the guesthouses and yurts single rooms may not be available.


Price Excludes
Travel Insurance
Tips and gratuities
Visas – we recommend getting visas in advance where possible. Visas are obtainable on arrival (for British passport holders) or in advance of departure please check with our visa specialists - CIBT http://cibtvisas.co.uk/tourkits.php. Tajik Visa is available at the border for 40USD per person
Border tax in Turkmenistan USD12 per person and Tourist tax USD14 per person
Entrance fees payable in Turkmenistan locally. National Museum of History, National Museum of Ethnography, Flora & Fauna, National Museum of Fine Arts (all closed on Tuesdays) USD10pp or USD20pp if local museum guide required Museum of Turkmen Carpets USD12 or 24USD if local museum guide required.


Price Notes
Cost per person:
when 2 persons travel: £6455
Image Gallery
Click on images to enlarge