Experience the best of Papua New Guinea on this 14-day tailor-made holiday. Fly over rugged mountain ranges and pristine rainforest to explore the Highlands region. Watch colourful tribal dances and meet the famous Huli Wigmen to learn about the intricate process of wig making. Continue to Goroka and be amazed by the Omo Masalai performing their unique skeleton dance and the sinister looking Asaro Mudmen demonstrating terrifying war dances. Drive to the culturally diverse Madang province which is home to Mt Wilhelm, the largest mountain in Papua New Guinea, and cruise the harbour to discover untouched islands and enjoy a spot of snorkelling.
Tour Itinerary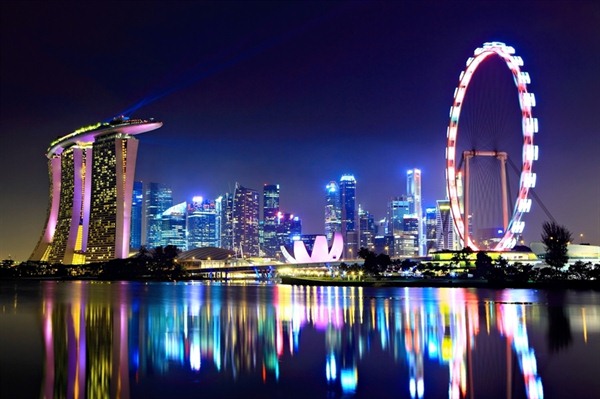 Land Singapore and transfer to the hotel. Enjoy the remainder of the day at leisure in this bustling, modern metropolis.
Enjoy the bulk of the day at leisure in the city. Return to the airport and fly to Port Moresby on an overnight service. (B)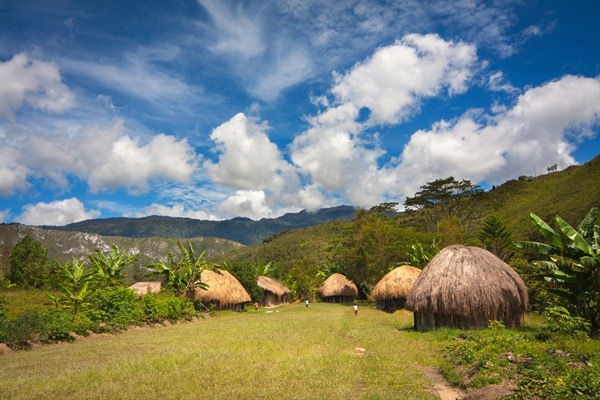 Land Port Moresby early morning. Transit and board the short flight to Tari in the popular Highlands region. Land and transfer to Ambua Lodge. The remainder of the day is free to acclimatise and relax. The lodge offers a range of excursions to guests. (D)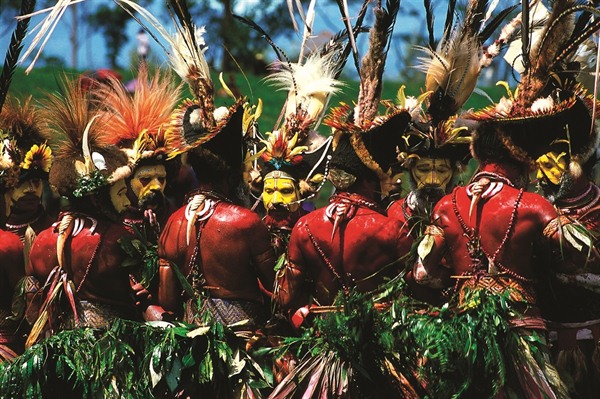 Spend today exploring Tari and the surroundings. Enjoy a village experience to meet the famous Huli Wigmen and discover local life: do a spot of face painting, watch a traditional singsing and learn how the Wigmen make their fantastic headwear. Head out in search of one of 13 indigenous bird of paradise species and many colourful orchids. (B/L/D)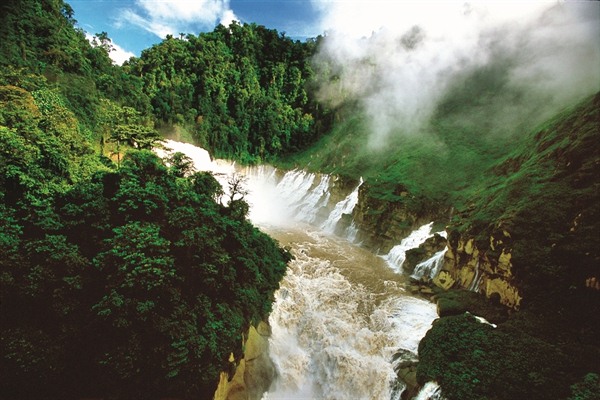 Fly to Mt Hagen passing over rugged mountains visible from the small aircraft windows. Transfer to the hotel. The remainder of the day is free to relax or explore at your own pace. (B)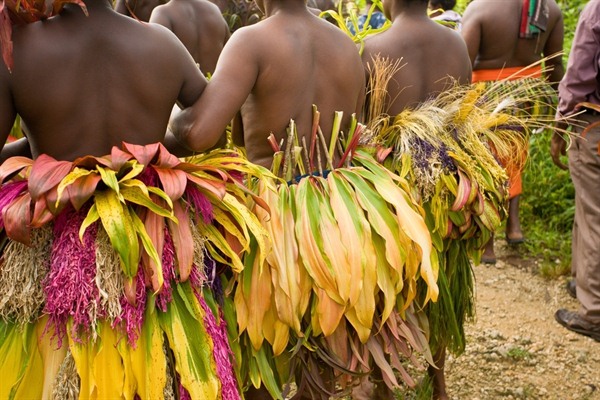 Drive to Goroka, the main town in the Eastern Highlands Province. The drive passes through the fertile Wahgi Valley with a stop en-route at a local village to watch a traditional Omo Masalai (Skeleton Man) performance. Continue to Goroka and check into the hotel. (B/L)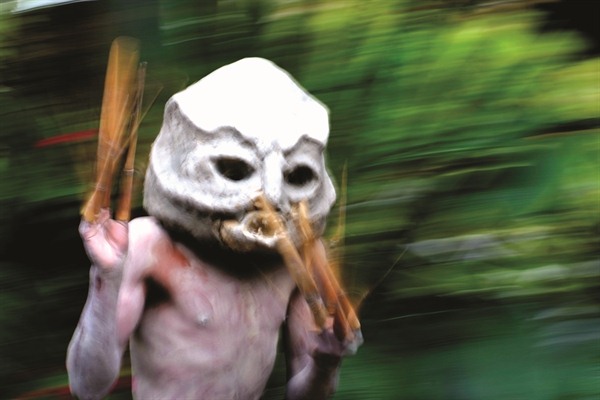 Visit Asaro Village which is famous for its mudmen, traditional warriors who once covered themselves in grey mud and wore over-sized masks on rival village raids. Enjoy a mudman performance before a tasty lunch cooked in a mumu or earth oven. Visit the Ancestral Cave and watch a Ghost Dance before taking a short walk to an excellent lookout point for impressive views of the surrounding area. (B/L)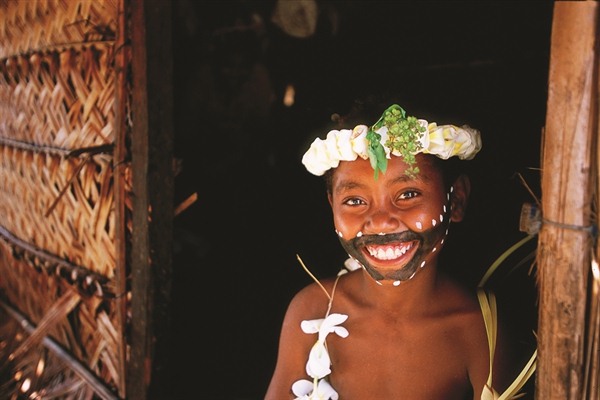 Visit Chimbu to get involved in local village life. Participate in traditional weapon making, try your hand at playing musical instruments and learn how to make bilum (string bags) - this is a great way to experience local tribal life. In the afternoon explore Goroka town with visits to the local market, a coffee factory and the JK McCarthy Museum. (B/L)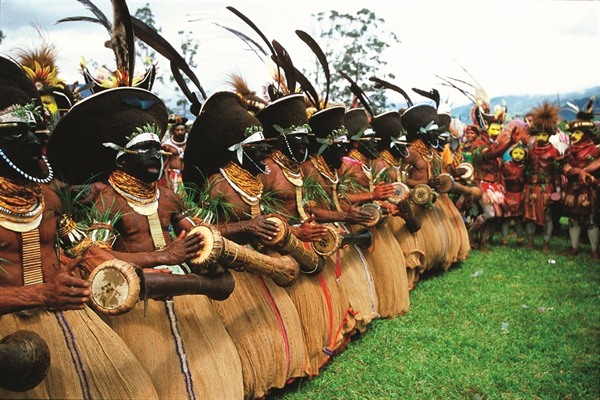 Depart Goroka and drive towards picturesque Madang via scenic, winding roads. Stop at Kamaliki village for a traditional dance performance by villagers and stop at Yonki Dam to enjoy panoramic views of Madang. (B/L)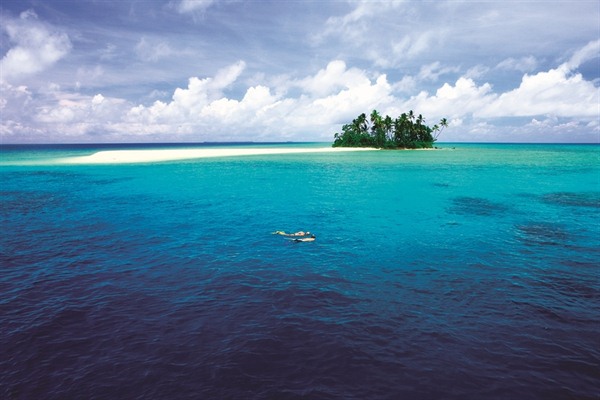 Today will be spent on the high seas. Madang is famous for its pristine coral reefs and untouched beaches. Cruise Madang harbour stopping to explore some of the small islands, there may be the chance to enjoy some snorkelling. Enjoy an island BBQ lunch before returning to land. (B/L)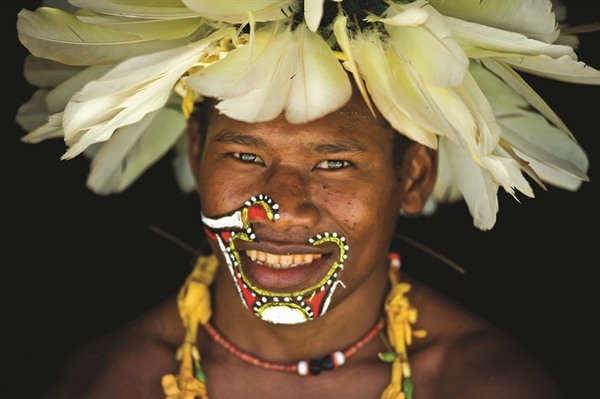 Spend today discovering Madang and the surroundings. Head to Suyao Lookout to see the ribbon of the Gogol River snaking through pristine rainforest all the way to Irian Jaya. On clear days Mt Wilhelm, the highest peak in Papua New Guinea can be seen. Head to Haya Village and witness a tribe which maintains a simple lifestyle dating back thousands of years living without electricity or even a ready water supply. Enjoy a singsing performance. The afternoon is free at leisure. (B)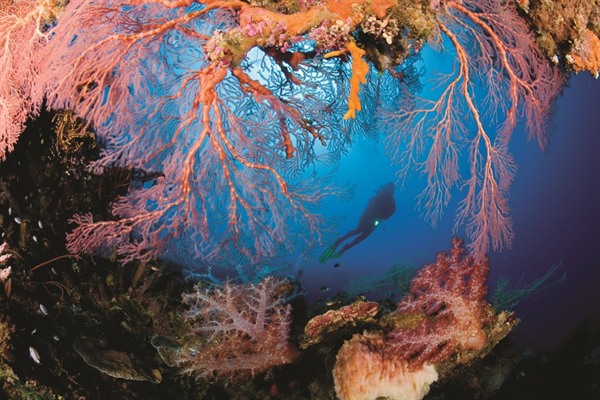 Today is also at leisure to explore further or simply relax. There are many good swimming beaches nearby as well as excellent coastal views from the Coastwatchers Memorial Beacon. (B)
Return flight to Port Moresby this morning to connect with a flight back to Singapore and onwards to the UK. (B) Choose to extend your stay in Singapore or fly directly home.
Image Gallery
Click on images to enlarge