This China holiday begins in the capital of Sichuan's province - Chengdu. With nicknames like 'Heavenly State', 'City of Hibiscus' and 'Land of Milk and Honey', it is no wonder that Chengdu is also ranked as one of China's most liveable places. Included is a visit to one of the top attractions in Chengdu, located in a lush valley outside the town, the Chengdu Panda Breeding and Research Centre. It is the world's only centre of its kind, and offers opportunities to see pandas and their cubs. No visit to Chengdu is complete without tasting some of its delicious cuisine such as fiery hotpots, Chongqing duck neck, or spicy dragon prawns - take part in a cooking class and learn about and taste the art of Sichuan cuisine.
Discover China's most famous National Park, Jiuzhaigou Valley, recognised as a UNESCO World Heritage Site where giant pandas (albeit only about 20) still roam the forested hillsides. A remote wilderness set on the steps of the Tibetan Himalayan Plateau, Jiuzhaigou Valley is a 278 square mile wonderland of turquoise lakes, cascading waterfalls and snowcapped mountain peaks which form the southern edge of the Minshan mountain range. Jiuzhaigou Valley is literally translated as 'Nine Village Valley' of the nine Tibetan villages from which the park derives its name, seven of which are still inhabited and accessible to park visitors and trekkers.
Tour Itinerary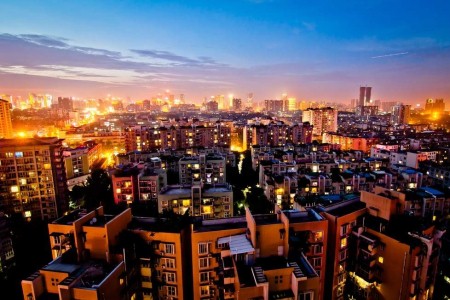 Fly to Chengdu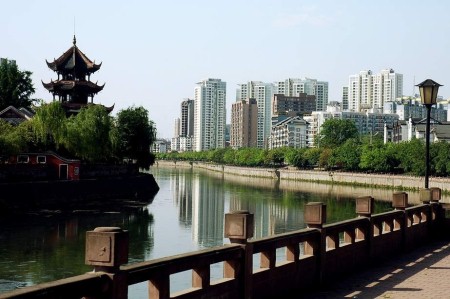 Arrive Chengdu. Meet the local guide and transfer to the hotel in Chengdu.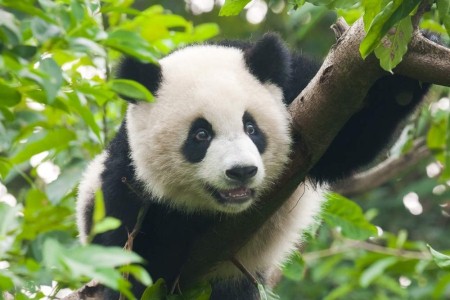 Early morning visit to the Chengdu Research Base of Giant Panda Breeding. It is best to view them in the early morning, when they feed and play before resting from midday heat. Discover pandas of assorted ages, in various groups, housed in spacious enclosures and hold a panda (optional extra payable locally). Visit Dujiangyan Irrigation System, which is one of China's earliest irrigation systems, built in 256 B.C. Nowadays it is a UNESCO World Heritage Site, as a unique ecological water-conservation project bringing water to an otherwise dry plain. In the evening enjoy a delicious dinner of Sichuan cuisine at a local restaurant, before a performance of Sichuan Opera. Sichuan opera (Chuanju in Chinese) is a characteristic of Sichuan culture and features such skills as face-mask changing, lamp rolling, shadow playing, stick-puppets and fire eating. Overnight in Chengdu. (B,L,D)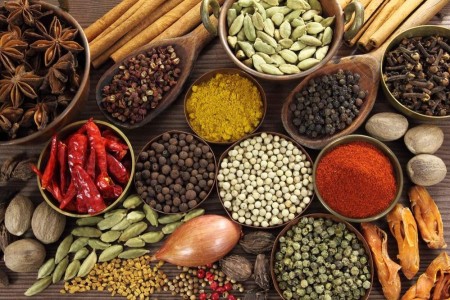 Learn how to cook spicy Sichuan dishes at a cookery school, located just outside of the city. Visit Jinli Old Street - a busy street, a wonderful reminder of China's past and a great place to fully appreciate Sichuan's customs, folk art and shopping. Overnight in Chengdu. (B,L)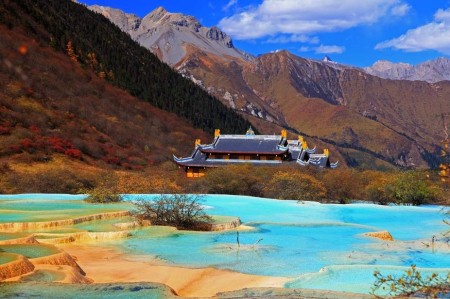 Fly to Jiuzhaigou and explore Huanglong Scenic Area. Situated in the north-west of Sichuan Province, the Huanglong valley is made up of snow-capped peaks and the easternmost of all the Chinese glaciers. In addition to its mountain landscape, diverse forest ecosystems can be found, as well as spectacular limestone formations, waterfalls and hot springs. The area also has a population of endangered animals, including the giant panda and the Sichuan golden snub-nosed monkey. See Yellow Dragon Valley, where mineral deposits in the river have formed calcified cascades down the valley throughout the centuries. Overnight in Jiuzhaigou. (B,L,D)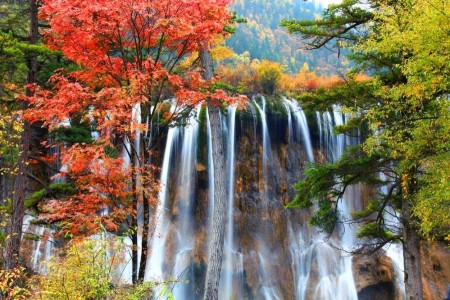 Explore this area of outstanding natural beauty, Jiuzhaigou Valley is literally translated as 'Nine Village Valley' of the nine Tibetan villages from which the park derives its name, and seven are still inhabited and accessible to park visitors and trekkers. (B,L)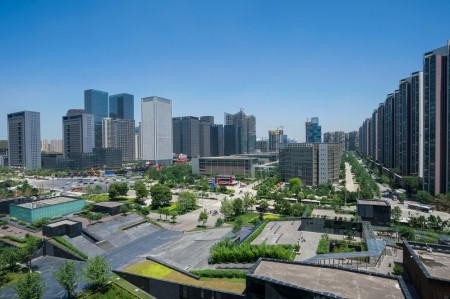 Fly back to Chengdu and transfer to the hotel. The rest of afternoon is free to explore Chengdu at leisure. (B,L)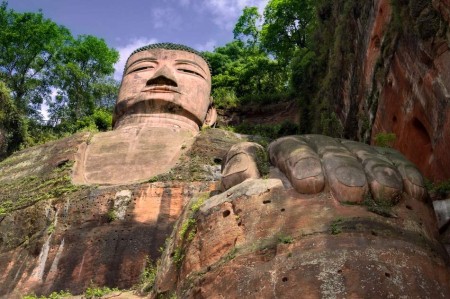 Visit Leshan and the Giant Buddha carved out of the cliffs at the confluence of the Dadu, Minjiang and Qingyi Rivers. This must-see site is the largest stone Buddha statue in the world at 71 metres high and was hewn from the mountainside to guard the boatman on the treacherous rivers below! (B,L)
Transfer to airport for the flight back to the UK. (B)
Image Gallery
Click on images to enlarge