Travel to the Faroe Islands and enjoy a break in one of the world's smallest capitals - Torshavn.
Spend time exploring the lanes and winding passages, discover restaurants, cafe's and handicraft shops, visit the Faroese Museum and the Nordic House, or head to the ferry port and set sail to one of the nearby islands to enjoy cliffs teeming with birdlife and beautiful rural countryside.
Tour Itinerary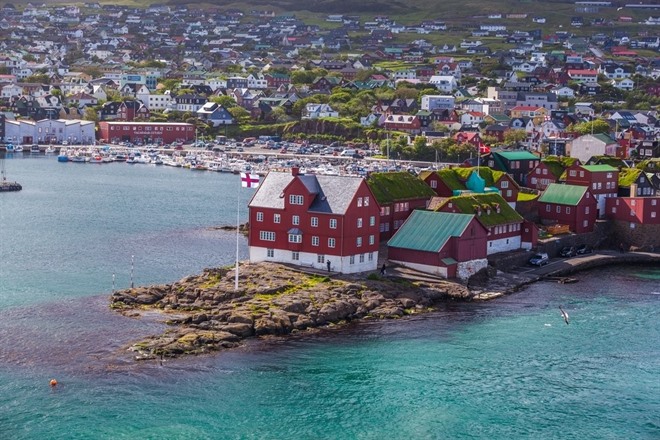 Fly to the Faroe Islands andcollect your rental car before driving to Torhsavn to check-in to your hotel for 4 nights..
Accommodation
Hotel Foroyar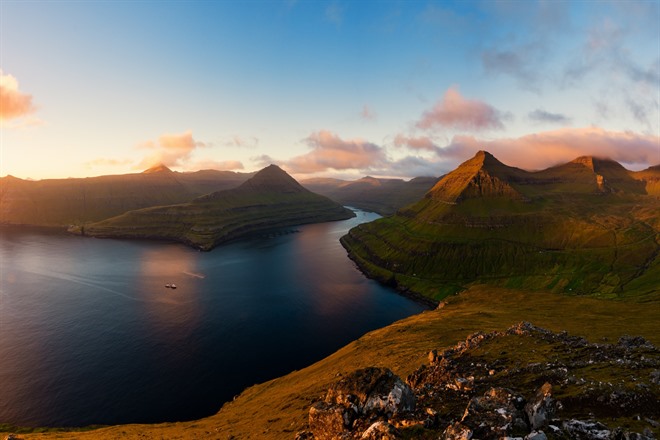 With your car the Islands are yours to explore, with quiet roads and stunning scenery. Maybe start your trip by heading to the birdcliffs at Vestmanna and join a boat tour (approx. 2 hours) to see guillemots, puffins and razorbills. Then visit the historic villages of Tjornuvik and Saksun before returning to Torshavn.. (B)
Accommodation
Hotel Foroyar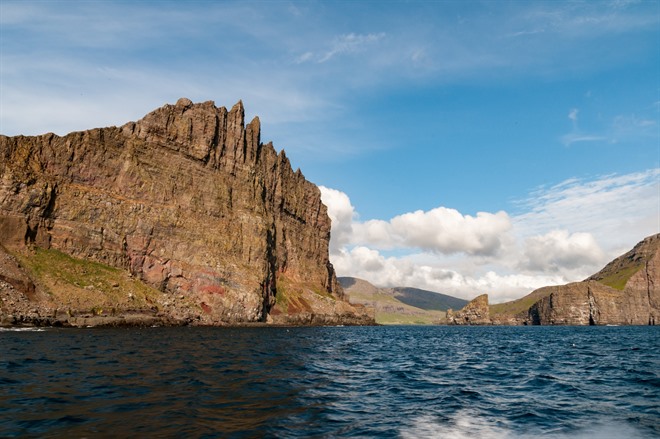 Today you could take the 20 minute ferry ride to Tolsoy, a quiet island that feels like stepping back in time. Or perhaps drive to Kirkjubour, with its historical buildings, ruined cathedral and 12th century church. Kirkjubour is close to the ferry to the island of Sandoy, an unspoilt island which is home to the largest art collection in the Faroe Islands, in Sandur. (B)
Accommodation
Hotel Foroyar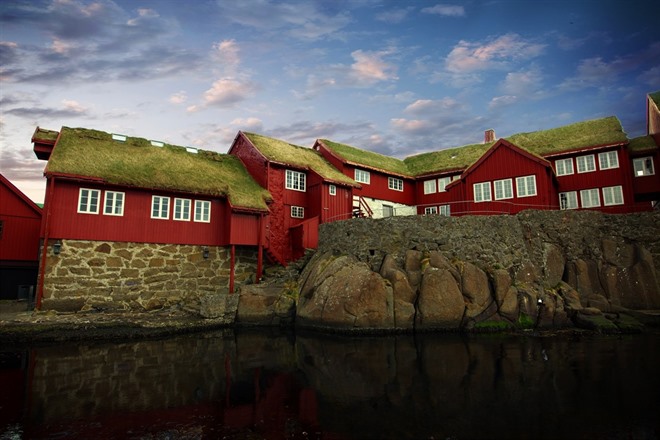 Spend the day in and around the charming capital and discover a variety of restaurants, cafes and handicraft shops. Stroll along the harbourside and watch the fishermen pull in their catch, visit the Nordic House cultural centre and explore the narrow streets of the old town with its many turf-roofed houses. (B)
Accommodation
Hotel Foroyar
Drive to the airport and return the rental car before the flight back to the UK. (B)
Image Gallery
Click on images to enlarge