Discover the history of Stalingrad on this individual tour. Originally founded in 1589 as the fortress Tsaritsyn, Volgograd is better known by its pre-1960s name of Stalingrad. The city played a pivotal but bloody role in defending Russia against the Germans during the Second World War and was awarded the title Hero City in 1945.
German plans to capture and gain control of the city of Stalingrad began in the summer of 1942 and by mid-November Soviet defenders had been pushed back into narrow zones along the west banks of the Volga River. The Red Army launched operation Uranus on 19 November1942 which targeted attacks on the weaker Romanian and Hungarian forces protecting the German 6th Army. Forces became overrun and on 23 November 1942 the Soviets captured Kalach and surrounded the German Army in Stalingrad. Hitler ordered the army to stay but after months of heavy fighting and with ammunition and food supplies exhausted, the German 6th Army surrendered at the beginning of February 1943.
The Battle of Stalingrad (August 23 1942 – February 2 1943) is among the bloodiest battles in the history of warfare and cost the lives of hundreds of thousands of German troops and even more Russians. In 1945, along with gaining Hero City status, Great Britain's King George VI awarded the citizens of Stalingrad the jewelled Sword of Stalingrad in recognition of their bravery. Almost completely destroyed during the war, the construction of the modern city began in 1946.
Spend three full days discovering the key historic sites in Volgograd from The Battle of Stalingrad Museum - one of the world's biggest WWII museums - to the memorial complex of Mamayev Kurgan, the Red October Factory and the last headquarters of the 6th German Army.
Tour Itinerary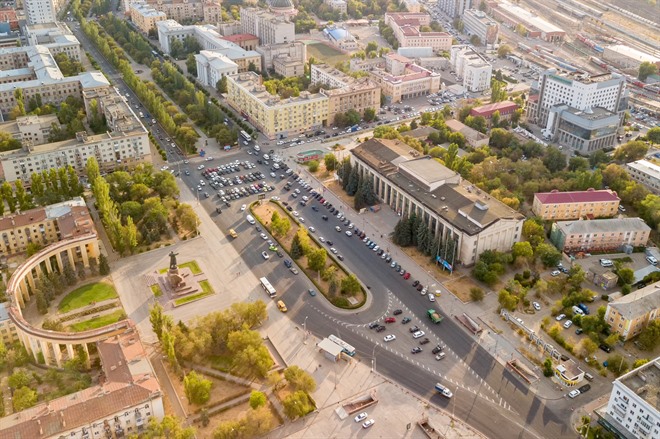 Fly to Volgograd and transfer to the hotel for four nights.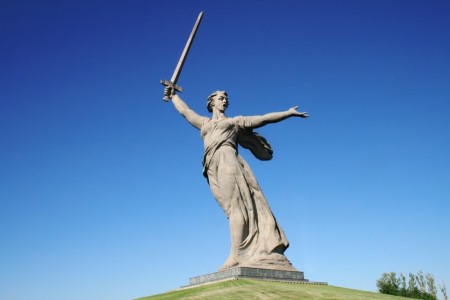 Discover the main highlights including Mamayev Hill and the Grain Elevator, a particularly well-defended Soviet strong point during WWII, on a city tour of Volgograd. After lunch, visit the Battle of Stalingrad panoramic-museum, one of the biggest WWII museums in the world, and discover hundreds of unique exhibits, including Zaitsev's rifle (a famous Soviet sniper) and a panoramic canvas illustrating the Battle of Stalingrad. (B)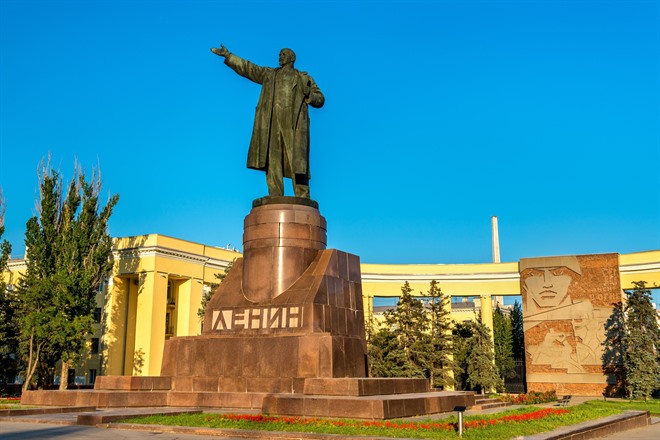 Located in the northern part of Volgograd, the Red October Steel Factory, Stalingrad Tractor Factory – which produced the legendary T-34 tank during the war - and Barrikady Gun Factory became world-famous for the combat which took place there during 1942-1943. Spend time exploring the area and discover Lyudnikov's Island, a piece of land held by Lyudnikov's 138th Rifle Division in November 1942 and heavily defended during WWII under the command of Colonel Ivan Lyudnikov. Discover Soldiers' Field on the outskirts of the city, Gorodishche settlement, Gumrak railway station and Rossoshka, an impressive memorial to the two former enemies seeking reconciliation, as well as Soviet and German military cemeteries. After a late lunch enjoy a short boat trip on the Volga river. (B)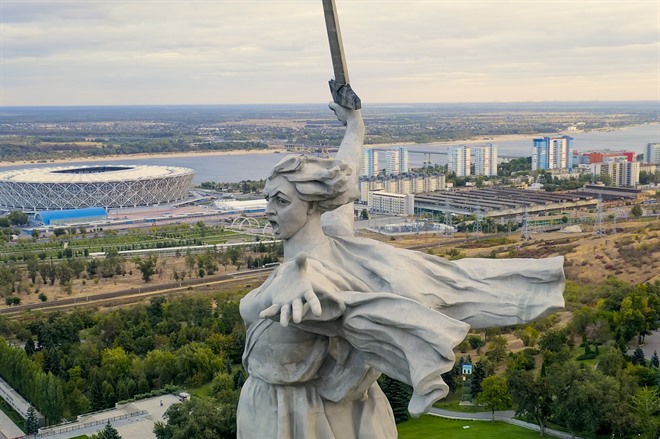 Visit Kalach-on-Don where an armoured clash took place between the German 6th Army and the Soviet 64th and 1st Tank Armies in 1942. Some months later, several Soviet tank corps encircled the besieged German 6th Army in Stalingrad by capturing Kalach, therefore cutting off enemy supply routes. After lunch explore the last head quarters of the German6th Army and discover where General Field Marshal Friedrich Paulus surrendered to Soviet forces in Stalingrad in 1943. (B)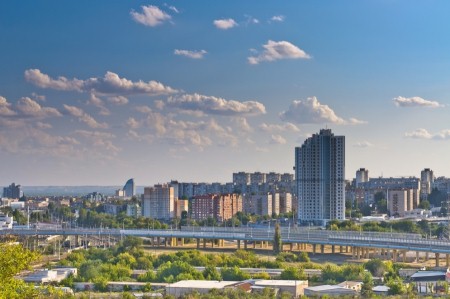 Transfer to the airport for the flight back to the UK. (B)
Pricing Information
5
day tour, from
£1670
per person
(Single person supplement + £170)
Price Includes
Return intermational flights from the UK to the Russia
All airport taxes and charges
Accommodation in three-star hotel
Meals as specified (B=breakfast, L=lunch, D=dinner)
Sightseeing with English-speaking guide as specified
Entrance fees on sightseeing tours
All transfers and transportation
Price Excludes
Russian Visa
Travel insurance
Image Gallery
Click on images to enlarge