This tour itinerary is perfect for visitors to Iran keen to delve deeper into a beautiful and intriguing Middle-eastern nation bursting with ancient history, colourful culture and varied natural landscapes. Visiting traditional villages, exploring off-the-beaten-track regions and meeting local communities offers an unparalleled insight into the country of Iran beyond the large cities.
Start in the bustling capital in the northern reaches of the country, Tehran, before embarking on a 14-day journey through the smaller towns of Isfahan province including historic Kashan and the remote traditional village, Abyaneh. Stand in Isfahan City's famous UNESCO World Heritage site, Naqsh e Jahan Square, overlooked by the stunning blue-domed Shah Mosque.
On your way to te desert trading city of Yazd, stop off to visit one of the oldest mosques in Iran in Na'in. In Yazd, visit the ancient wind towers and the Towers of Silence - sky burial platforms of the Zoroastrians - and the Fire Temple. Continue east through the centre of the country to reach Kerman, an old trading post famed for it's bustling bazaar. Spend time exploring the ancient adobe citadel at Rayen and the gardens at Mahen.
Shiraz and the ancient archaeological cities of Parsargadae and Persepolis are also on the list to complete your in-depth tour of Iran.
Tour Itinerary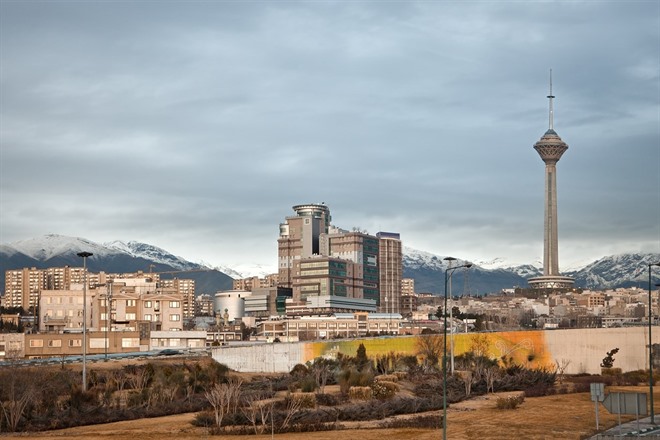 Depart the UK on an indirect flight to Tehran arriving late evening. Transfer to the hotel and head to bed.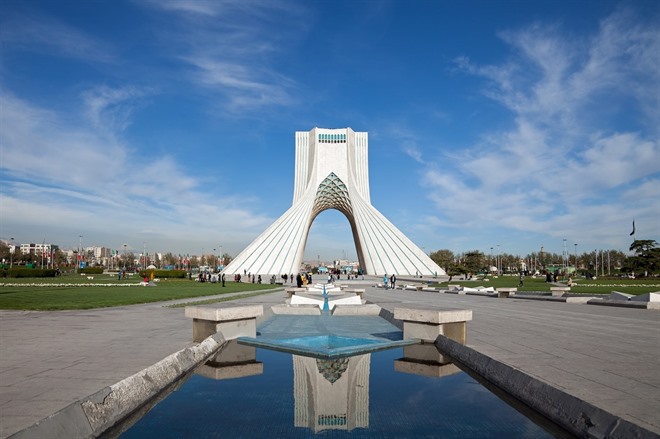 Spend the day exploring the city. Tehran is home to many sights showcasing the country's history Visit the National Archaeological Museum with artefacts from around the country and the Golestan Palace one of the Shah's former residences and home to some lavishly decorated buildings. Afterwards you may like to see the Crown Jewels in the Jewels Treasury, perhaps the Contemporary Art Museum or the art and antiquities kept at the Reza Abassi Museum. (B)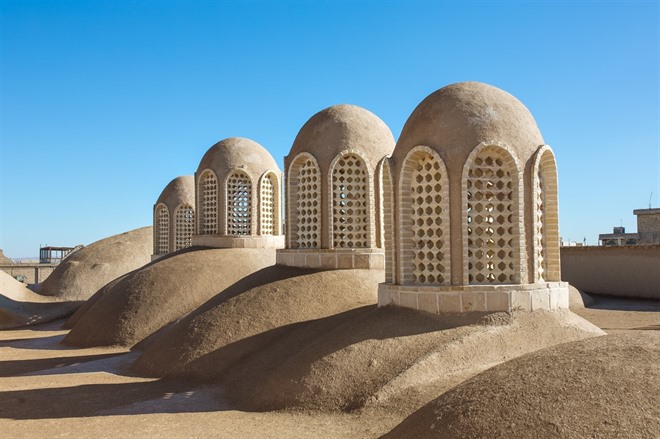 Head south this morning to the city of Kashan stopping in the holy city of Qom along the way. Kashan has an old town of winding alleyways lined with historic buildings. This afternoon take a stroll around the Fin Gardens before exploring the bazaar in the evening. (B)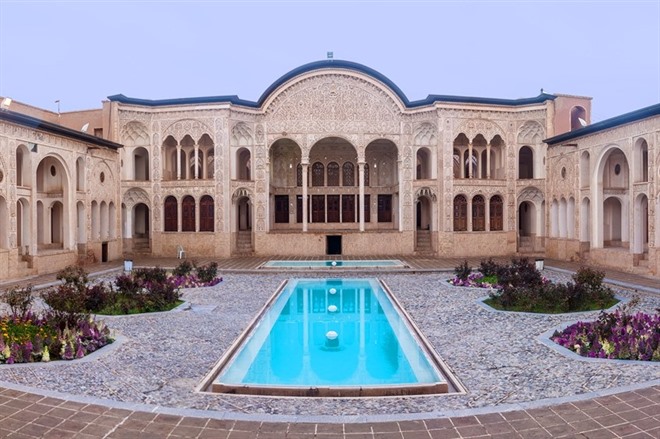 This morning you can explore the historic houses of Kashan that have been lovingly restored including the Tabatabaei House and Borujordi House. Drive on to Abyaneh, a traditional village in the hills constructed of mud bricks with winding alleyways and small houses, the villagers still dress in the traditional patterns of the village. After lunch in the local hotel drive on to Isfahan, arriving late afternoon, you may like to take an evening walk along a couple of the famous bridges. (B)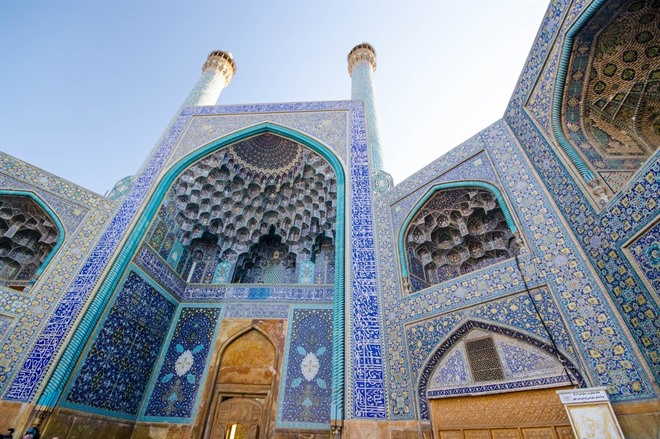 This morning head to Isfahan's showpiece, the Naqsh e Jahan Square, the second largest in the world. Built by Shah Abbas in the 17th century, the square is overlooked by the Ali Kapu Palace, the Imam Mosque and the beautiful Lotfullah Mosque and ringed by arcades now home to craftsmen and souvenirs. The afternoon is free to explore the arcades or wander through the square and enjoy some Iranian ice cream. (B)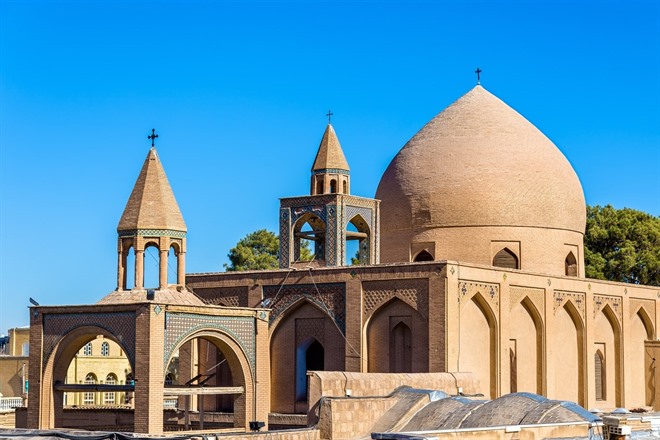 South of the river lies the neighbourhood of Jolfa, home to the many Armenians who were originally settled here by Shah Abbas I for their skills as artists and tradesmen. Visit the Vank Cathedral dating from the 17th Century along with the Armenian History Museum. In the afternoon visit the Chehel Sotun Palace set in extensive gardens. You may also like to head to the courtyard garden of the Abassi hotel for tea amongst the flowers in the historic caravanserai. (B)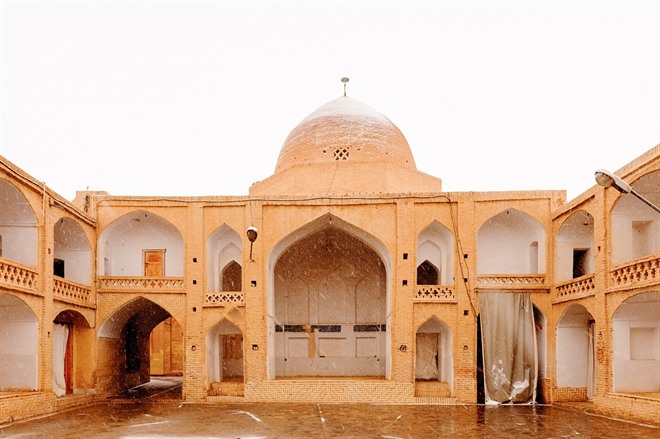 The small town of Na'in is home to one of the oldest mosques in Iran, stop off here to visit the mosque on your way to the desert city of Yazd. A second stop can be made in the town of Meybod, a mud brick town with a Sassanian castle and a Safavid-era ice-house. Set in the desert Yazd is famous as a Zoroastrian centre and also for the wind towers an ancient form of air conditioning which form the skyline. (B)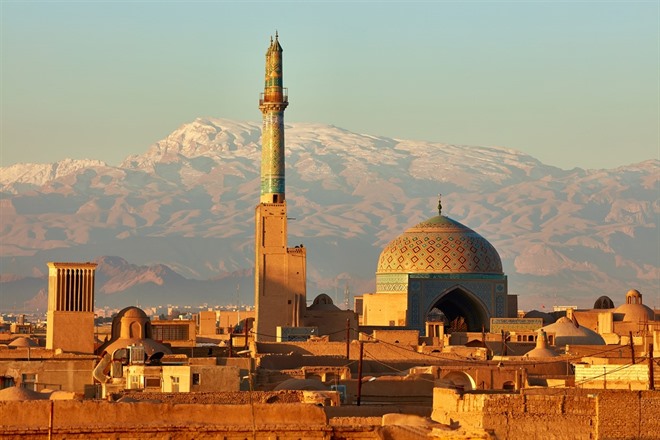 This morning head out to the Towers of Silence, the sky burial platforms of the Zoroastrians, also visit the Ateshkadeh, the Fire Temple in which a flame has been burning since 470AD. Head back in to the city to see the old city with its high mud brick walls and visit the Alexander Prison and the Masjid e Jameh, the Friday Mosque with its towering minarets. In the early evening visit the Amir Chakhmaq Complex including the mosque and the caravanserai, one of the largest buildings in Iran. (B)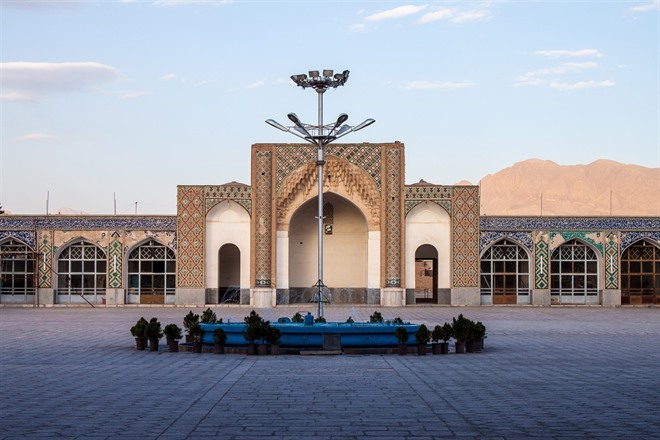 Drive out to the city of Kerman, once an important trading post, and still set around the historic bazaar. Explore the city and visit the Masjid e Jameh along with the bazaar with its various sections including coppersmiths and gold. There are a number of museums you can visit including a restored hamman, archaeological museum and a museum dedicated to the Iran–Iraq war. (B)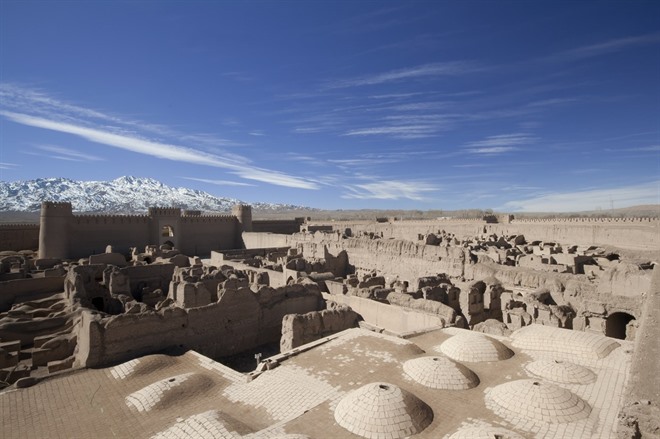 Head out in to the desert today to visit Rayen, with its ancient adobe citadel with thick walls and towers from which you can look out over the town and the desert. Also visit Mahen, home to the mausoleum of a Sufi mystic and poet, a notable building which has been added to over the centuries since it was built in the 15th century. Mahen also has some delightful gardens with qnats bringing water to this lush area. You may also like to head out in to the desert towards the end of the day to see the Kaluts, these impressive sandstone structures sculpted by the wind sit in a row in the desert and are best seen at sunrise and sunset. (B)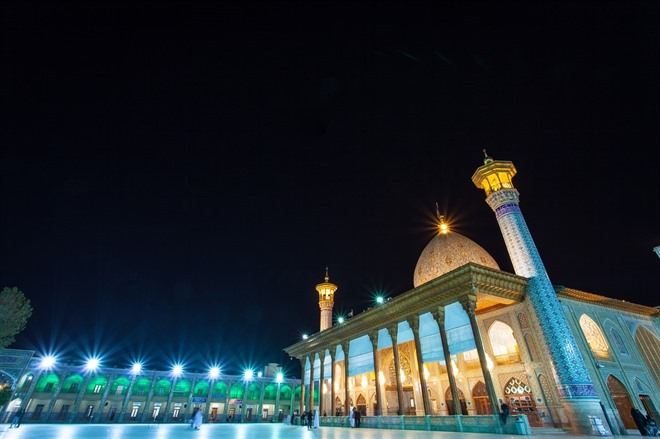 A long day's drive today takes you to the city of Shiraz, the journey is around nine hours but plenty of stops can be made along the way. You may wish to break the journey with a night in a cave village where you sleep in one of the caves. (B)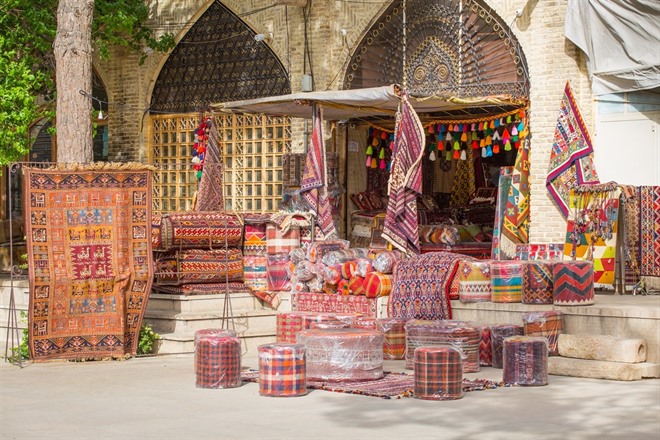 Exploring the city today takes you to the beautiful Shah e Cheragh Shrine and the nearby Nomad's bazaar. Move on to visit the Naranjestan Pavillion, with its small museum and the delightful orange garden laid out in front of it. The Pink Mosque – Nasir Ol Molk is one of the city's highlights with the sun streaming in through the stained glass. In the afternoon head to the Citadel of Karim Khan and the nearby Vakil Mosque and Bazaar. (B)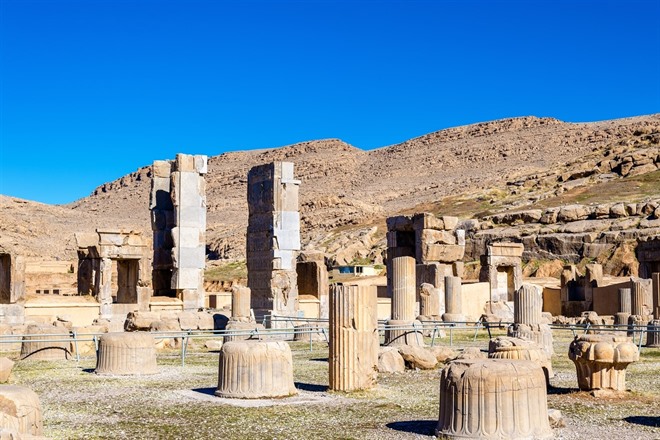 Your final day takes you to the great Achaemenid city of Persepolis built by Darius the Great and destroyed by Alexander. Many of the columns, parts of the palace and numerous detailed bas reliefs are still in existence giving an idea of the size of the city. Nearby are Naqsh e Rostam a cliff face of cave tombs including Darius's and Naqsh e Rajab, a series of Sassanian bas reliefs. Return to Shiraz in the afternoon. (B)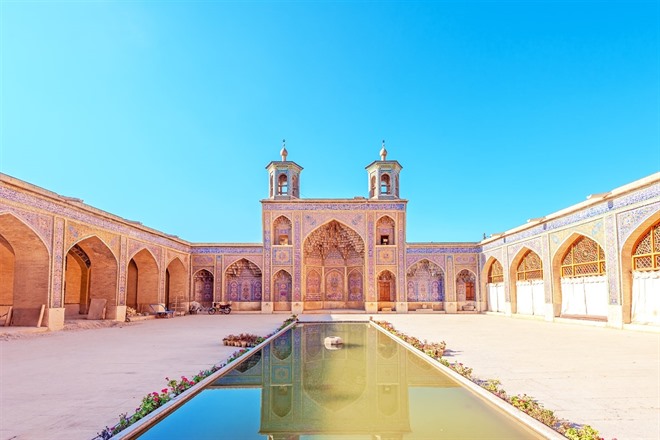 Today is at leisure until your transfer to the airport in the evening. (B)
Image Gallery
Click on images to enlarge