From Kazakhstan's former capital Almaty travel out to some of the little-visited national parks picturesque Kyrgyzstan where mountain ranges, lush green valleys and stunning blue lakes dominate the landscape.
Discover the lonely Burana Tower, explore the pretty market town of Kochkor, spend the night in a traditional yurt and stop at Tash-Rabat Caravanserai, constructed in the 10th century as a stopping off point for merchants on the Great Silk Road.
This itinerary is generally available from June to September.
Tour Itinerary
Fly to Almaty.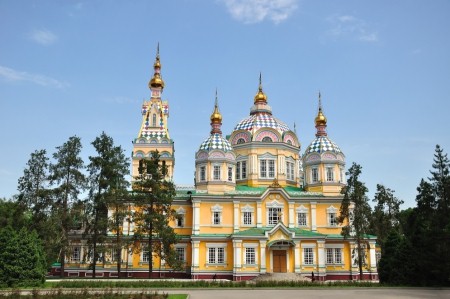 Arrive in Almaty and transfer to the hotel for an early check in. Later enjoy a city tour visiting the main city sights of Panfilov Park, the Zenkhov Cathedral and the Central Historical Museum. Also visit Kok Tobe Hill for a view of the city and Medo Gorge - a picturesque valley with a cable car taking you up the mountain.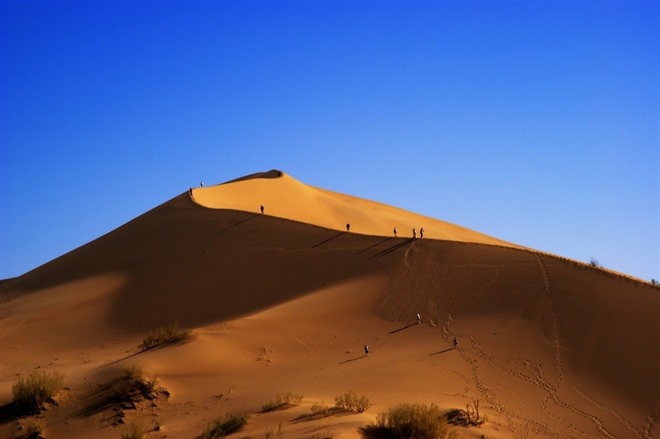 Today head out to Altyn Emel National Park, home to gazelles and wild asses and known for its trees. Head on to the village of Basshy and the singing dand dunes which stretch for 2km. Stay overnight in a guesthouse in the village (B,L,D)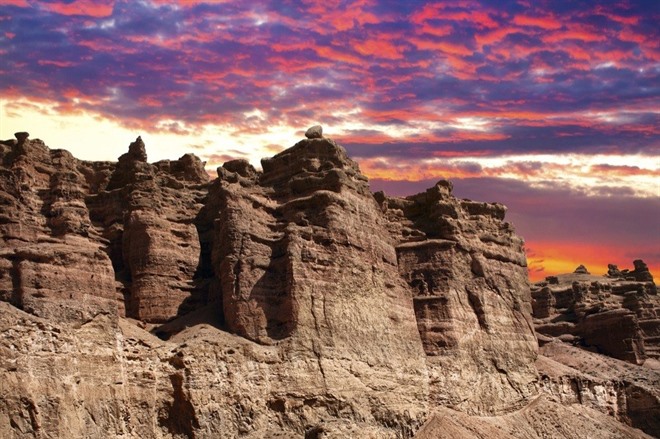 Stop this morning at the Aktau hills where bands of white, orange and red run through the range producing a spectacular effect. Carry on to the Kukatau Hills another range which is dissected by sharp canyons and home to wild sheep. After exploring on foot return to the village for a second night at the homestay. (B,L,D)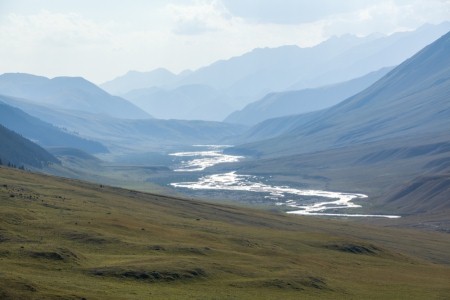 An early start takes you to explore the Charyn Canyon where the red rock has been sculpted over millennia by water and wind creating the 3km long canyon with ridges, precipices and ledges. Head for a hike through parts of the canyon with your guide before you drive on to the border and cross in to Kyrgyzstan. (B,L,D)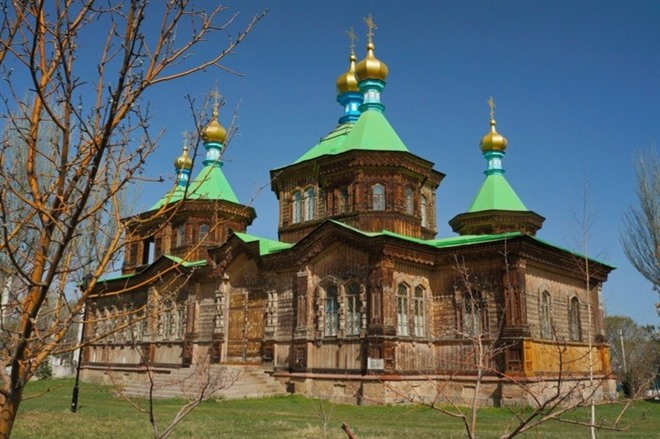 Take a sightseeing tour of Karakol including the Chinese Dungan Mosque and the wooden church built without the use of nails. Also visit the Przhewalsky Memorial Museum and a local co-operative handicraft shop. Enjoy dinner with a local Chinese Dungan family in their home. (B,L,D)
We recommend to be in Karakol for the Saturday/Sunday Animal Market, where herders and nomads come from all over to buy new livestock such as horses, cows, sheep and pigs.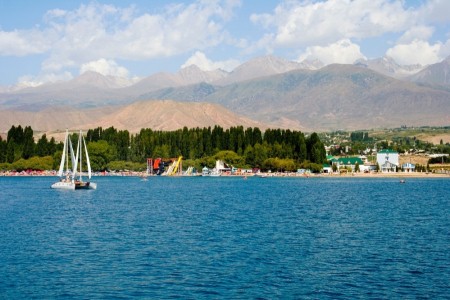 Head south around the lake today to the village of Bokonbaevo stopping along the way at the Jety Oguz Canyon. The red rocks here are have been sculpted by wind and rain into huge formations. Further along is the Fairy tale Canyon, a small valley of rocky pinnacles, take a walk here before driving along the lake shore to the village and checking in to your homestay. (B,L,D)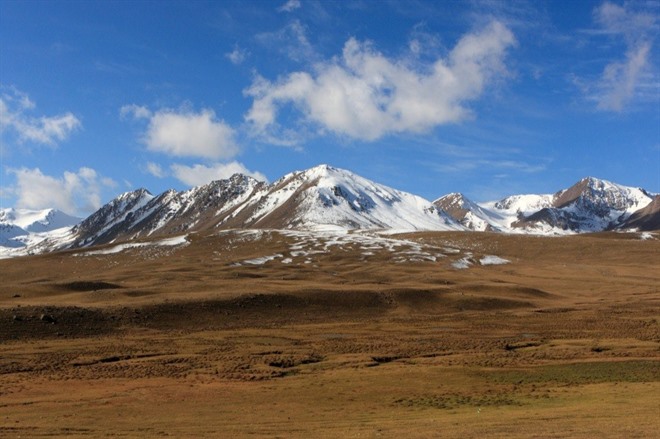 The drive to Song Kul takes you up in to the mountains and over two high passes this morning. You will then descend down to Song Kul Lake, an alpine lake at 3016m surrounded by mountains and pastures where the nomads come to graze their herds in the summer months. Arrive at your yurt camp and relax by the lake or head out for a walk. (B,L,D)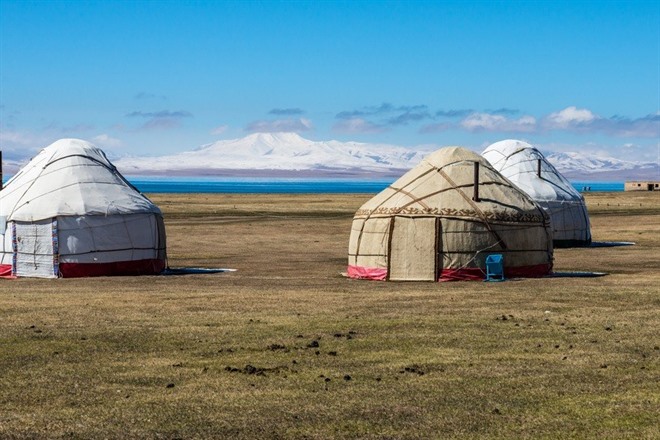 Today is at leisure for activities on the lake, you may like to take a hike in the nearby mountains and visit some of the Kyrgyz nomad families who make the pastures their home in the summer months with their animals. Alternatively head out on horseback along the lake shore or in to the mountains. (B,L,D)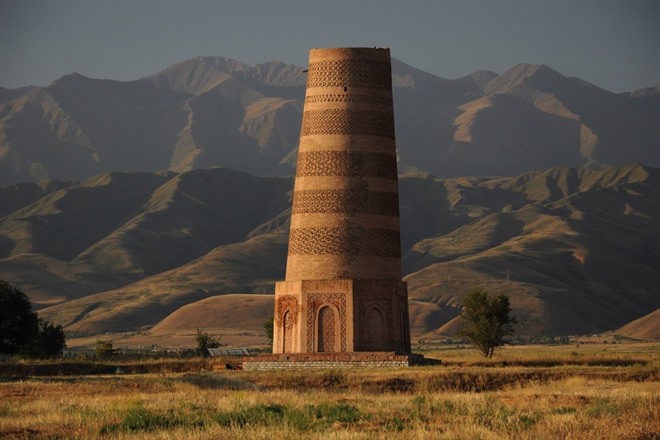 You will drive to the capital city of Bishkek today stopping along the way for lunch in the village of Kochkor, the village is known for its felt making and you will have the option of watching a demonstration. Closer to Bishkek stop at the Burana Tower, one of the remains of an 11th century city. (B,L,D)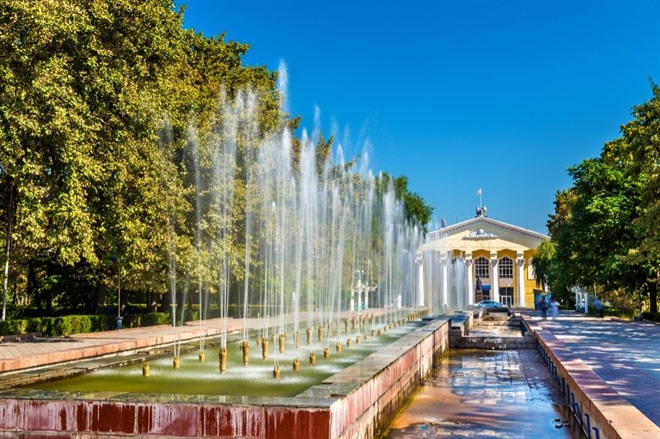 On your city tour you will head to the Osh Bazaar, a maze of stalls inside and outside selling everything that you can think of that you may like and not like to buy, also visit the Victory Square, Alatoo Square and the Philharmonic Building with its statue garden. There will be time as well to walk through some of Bishkek's numerous parks which are home to statues, artists painting out in the open and locals out strolling. (B,L,D)
Transfer to the airport for the flight back to the UK. (B)
Image Gallery
Click on images to enlarge