The Kingdom of Saudi Arabia, a country which has for centuries been steeped in Islamic tradition and law, has been making many changes over the last few years; heavy restrictions are slowly lifting and life, particularly for women, is changing fast. Motives for these changes and how deep they actually run are still topics for much debate. The introduction of tourists visas for non-religious purposes has opened the country up to foreigners but tourism is still very much in its infancy.
Our autumn tour visits many of the cultural and natural highlights, we start in the modern city of Riyadh with its skyline dominated by modern skyscrapers before heading north to visit some of the heritage villages and forts dating back hundreds of years. Delving even further back in to the rich history we see ancient rock art and the Nabatean tombs of Hegra before joining the pilgrim trail in Medina. On the Red Sea coast we take a boat trip before ending the tour in the beautiful and historic Al Balad, Jeddah's old town.
Tour Itinerary
Depart London on the flight from Heathrow, on arrival transfer to the city centre hotel.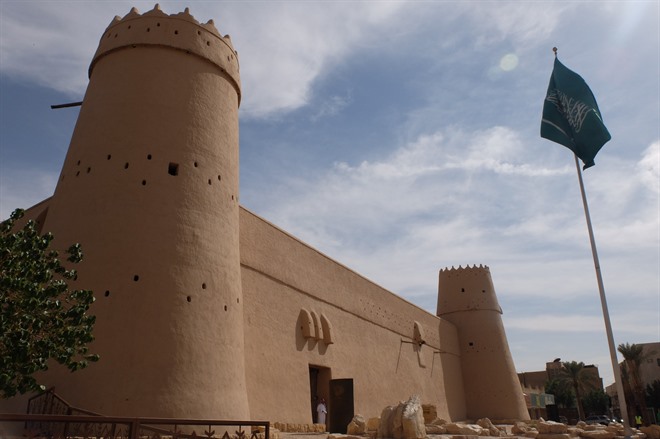 We explore the capital city today, whilst a modern city with many new and innovative buildings, there are some historic areas. We visit the National Museum for a walk through the history of the region before heading for the Masmak Fortress, an historic building from the battle of Riyadh. This afternoon we will see the city from above at the Skybridge on the Kingdom Tower before meeting a local resident of Riyadh who has been watching and experiencing all the recent changes to Saudi society. (B/L/D)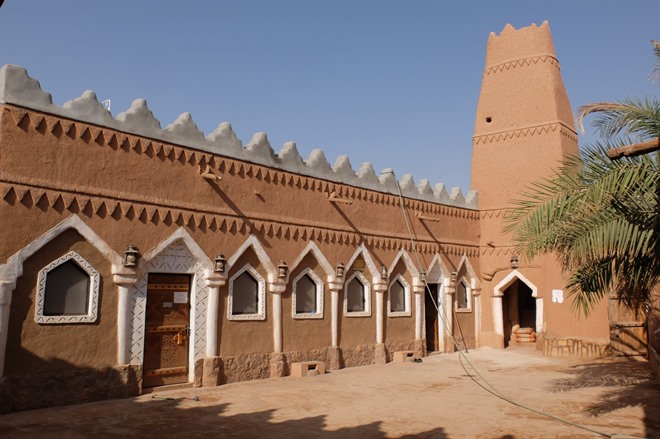 Driving through Al-Qassim region today takes us to the Al Wahba Mosque for a visit before we make a stop at some of the high sand dunes in the area. Our main focus of the day is the heritage village of Ushaiger, settled 1500 years ago, it was a major stopping point for religious pilgrims. The village is still inhabited and we take time to explore the narrow lanes created by the mud brick houses and buildings. After lunch we continue on to Buraidah, an oasis on a caravan crossroad with a rich agricultural industry. (B/D)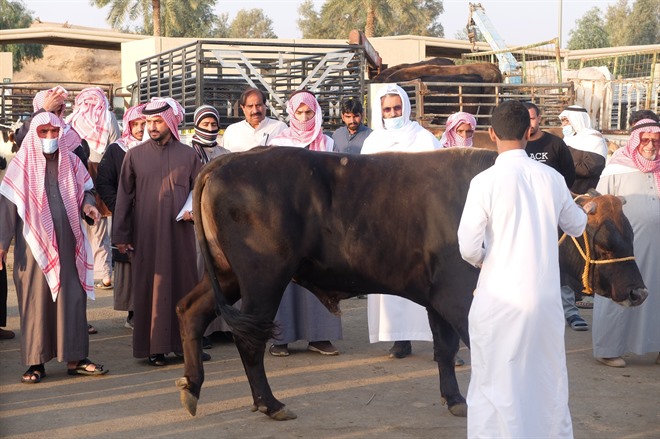 At 6am each day the world's largest camel market comes to life with hundreds, and sometimes thousands of camels and other livestock being auctioned off. Traders come from near and far to bargain for the animals, creating a noisy and lively atmosphere. After exploring the various sections we return to the hotel for breakfast before setting off for Ha'il, once an important trading point on the ancient caravan routes. (B/D)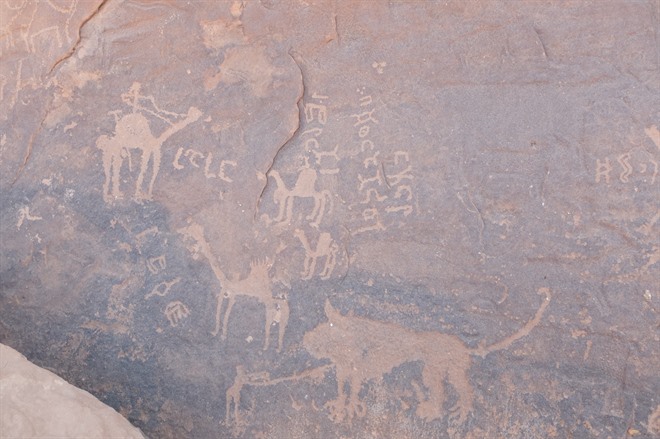 The desert near Ha'il hides a huge open air art gallery. Over tens of thousands of years, the inhabitants of the region have been adding their mark to the rocks in the desert, recording their history, and today we head out to see some of the rock art. Jubbah has one of the largest collections, and we see the inscriptions from different periods in history. On return to Ha'il we visit the two restored forts, one atop the hill and the other large garrison in the city. After, we explore the local bazaar, an excellent place to meet locals and learn about the local food. (B/D)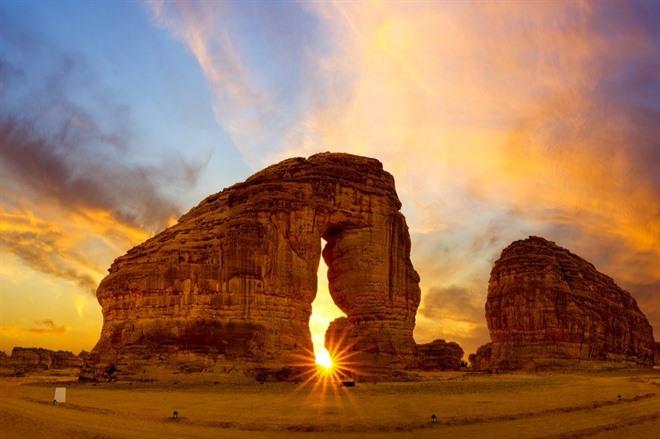 A drive through the desert takes us to the town of Al 'Ula, close to the Nabatean city of Hegra. Al 'Ula, whilst home to an old city of its own, is the commercial point for all the tours in the area exploring the ancient history. We will head for Elephant Rock for sunset, a large outcrop in the desert before dinner at our resort. (B/L/D)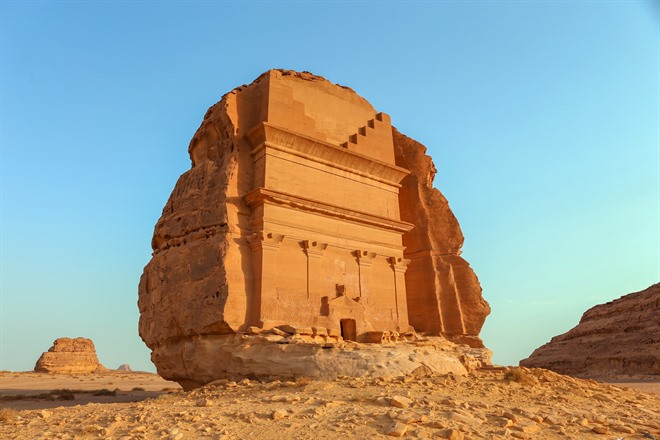 This morning is one of the highlights of the tour, a trip to Hegra, one of the ancient Nabatean cities. The desert is home to over 150 tombs hewn in to the rocky outcrops which rise from the sands. The visits are under the control of the local tourism authority but we will visit at least three of the sites. After lunch we will take 4WDs in to the desert to see some of the rock formations and art nearby. This evening we will head in to the desert to do some star gazing. (B/L/D)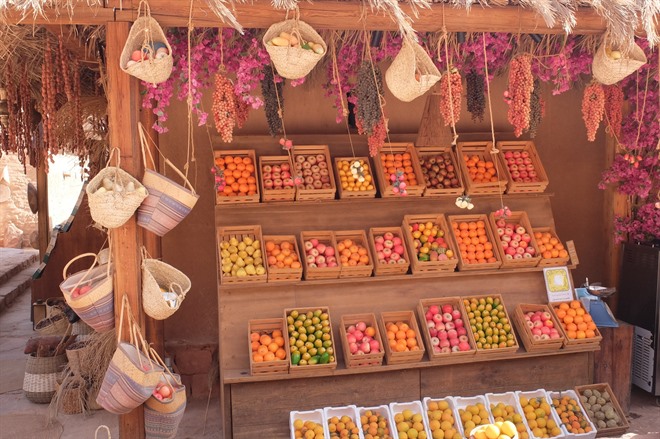 Near to our resort are some natural rock formations and we head out on a desert walk this morning to see some of the rocks, sculpted by the wind and the sand over millennia. This afternoon we will visit Al 'Ula old city, where the mud brick buildings are slowly being restored. After a short tour we have some time to visit some of the small craft shops. (B/L/D)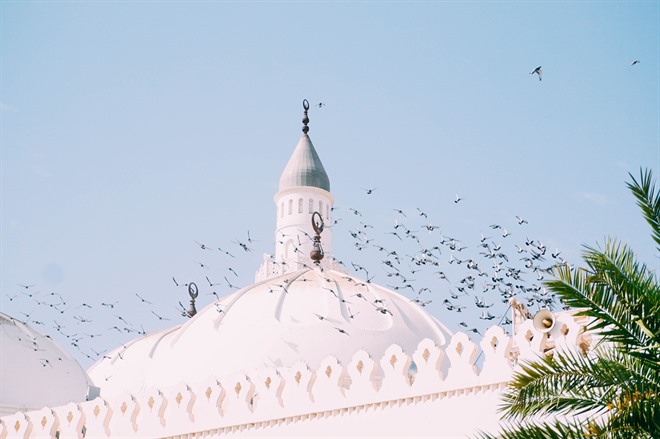 We spend a final morning in Al 'Ula, perhaps taking the oasis trail through the date palms before heading to Medina in the afternoon. On arrival we will visit a date farm, the local speciality are Ajwa dates. Please note that it is mandatory for female travellers to wear an abaya and hijab in Medina; male travellers must dress conservatively. (B)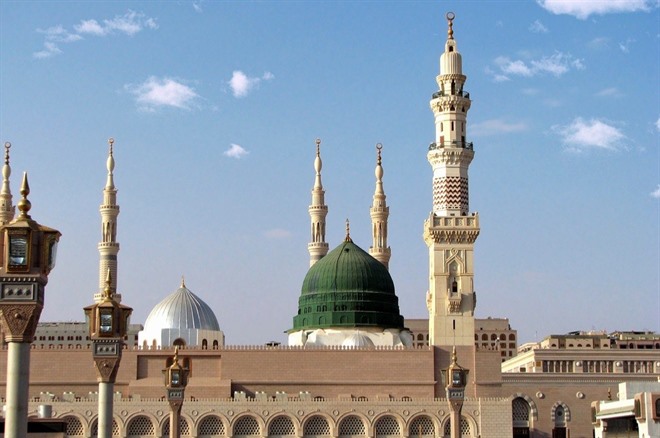 We start today with a sightseeing tour of Medina taking in some of the historical sights as well as the oldest mosque in the world - the Quba Mosque and the second largest - Al Nabawi, the Prophet's Mosque. We then drive on to Yanbu on the Red Sea, the remainder of the afternoon is at leisure to explore the old city. (B)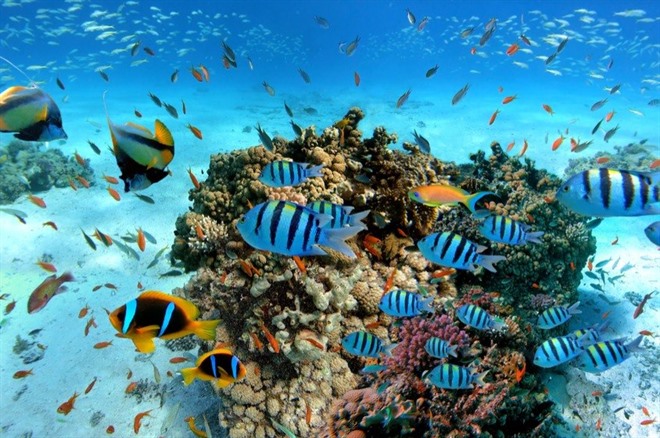 We take to the sea early this morning heading out on small boats to areas of coral reef, here we can get in to the water and snorkel to experience some of the colourful marine life. After lunch back on shore we will drive to Jeddah, our final destination and a bustling port city. (B/L)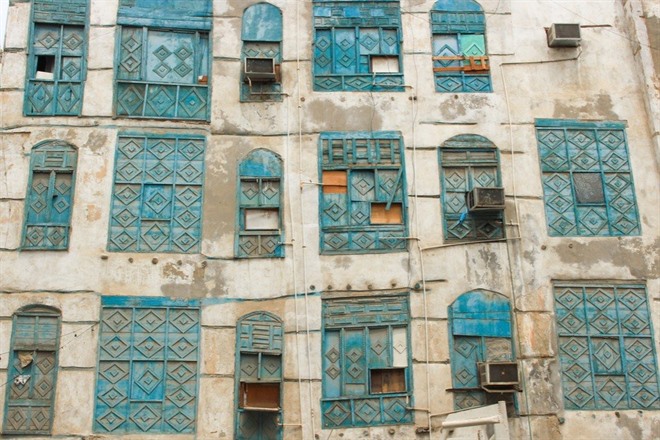 The coastal city of Jeddah is perhaps more liberal than the rest of Saudi Arabia and we spend our final day exploring its highlights. A walk along the Corniche is a a pastime of many Jeddah inhabitants and we take a stroll seeing some of the sculptures that adorn it as well as the Floating Mosque. We spend the afternoon in Al Balad, Jeddah's historic old city where elegant yet crumbling houses are built from coral stone and decorated with intricately carved wooden mashrabiya balconies. This evening we head to a local restaurant for a farewell dinner. (B/L/D)
We have an early transfer to the airport for our return flight. (B)
Pricing Information
13
day tour, from
£5270
per person
(Single person supplement + £870)
Price Includes
Return International flights as per the itinerary
All airport taxes & security charges
Accommodation and meals as specified
Transfers as specified
Activities and excursions as specified
All entrance fees on sightseeing tours as specified
Price Excludes
Travel Insurance
Any meals not specified in the itinerary
Tips and gratuities
Optional excursions
Price Notes
* The tour will operate with a minimum of 8 persons and a maximum of 14
* It is necessary to obtain an (electronic) visa prior to travel to Saudi Arabia
* Travellers with evidence of having visited Israel in their passports may be refused entry to Saudi Arabia
* Saudi Arabia is an Islamic country and local laws such as dress code must be strictly obeyed
Itinerary Dates
From Price
Single Room Supp.

24 Nov 2022

-

06 Dec 2022

£5270
£870
Image Gallery
Click on images to enlarge