Uncover Kyrgyzstan Group Tour
16 Day Tour, from £3165 per person
The former Soviet republic of Kyrgyzstan lies along the route of the ancient Silk Road and is a beautiful, mountainous country where the nomadic tribes of Central Asia have crossed paths over centuries.
On this small-group tour you will discover traditional nomadic cultures, staying in a yurt camp on the high steppe and get to learn the art of felt-making. See petroglyphs and the iconic Burana Tower and spend time at Son Kul and Issy-Kul Lakes before returning to the cosmopolitan capital of Bishkek.
Tour Itinerary
Fly from the UK to Bishkek.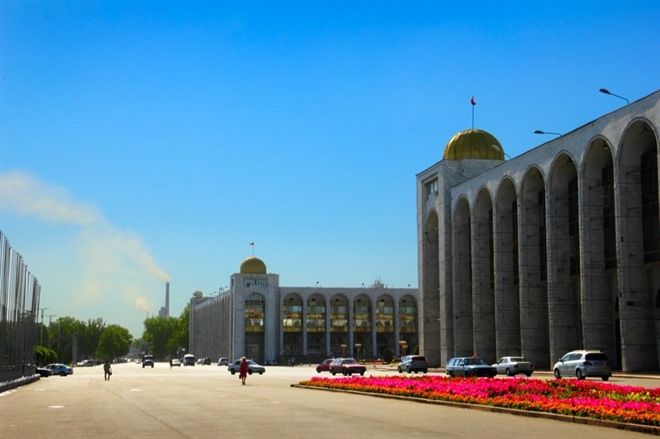 Arrive in Bishkek where you will be met and transferred to your hotel and have the chance to rest. In the afternoon meet your guide and driver and embark on a tour of Bishkek, visiting the fascinating Osh bazaar, National Philharmonic building, Central square Ala ,State Historical museum and Oak Park with its various statues. (B,D)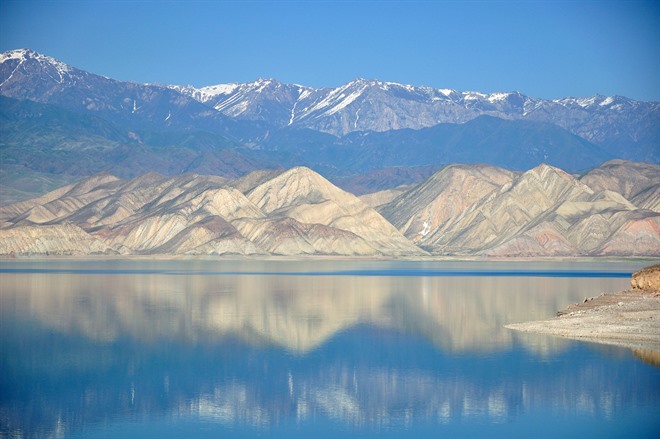 Drive over the Too Ashuu pass and through the Suusamyr Valley taking in the beautiful mountains, horses and nomad yurts. Have lunch on the way and on arrival check-in to your guesthouse where you will have time to explore the lake shore. (B,L,D)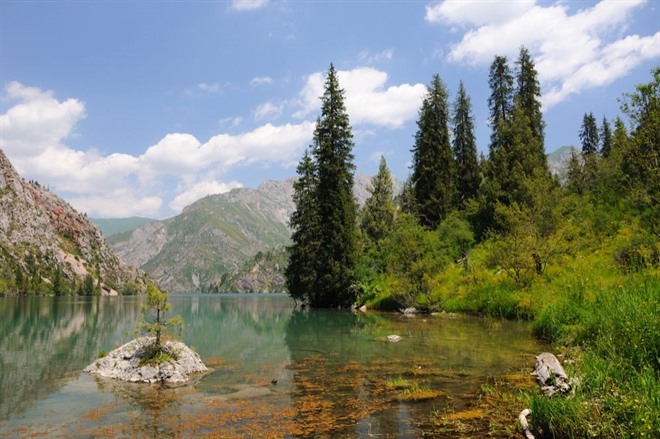 After breakfast at the guesthouse, head to Akyt village located in the Sary-Chelek Biosphere Reserve. The Sary Chelek biosphere reserve lies in the Arkit Gorge, a relatively small mountain hollow in the Chatkal Mountains. It was founded in 1959 to protect and research the pristine natural landscapes - lowland steppes and ridges with snow capped peaks, rapid rivers and mountain lakes. More than 1000 species of plants, 160 species of birds and 34 species of mammals (such as deer, bear, lynx, wolves, foxes, badgers, porcupine and even snow leopards) can be found in this relatively small, unspoiled national park. It is a marvellous place for those interested in insects of all kinds. There are also some other small lakes to the south–east (such as Kyla Kol, Iyri Kol , Aram Kol, Cherek Kol, and Bakaly Kol), but Sary Chelek is regarded as the "gem" – the "Jewel in the Crown". The location of Sary-Chelek Reserve causes its mild climate: warm summers and winters with little snow. A significant part of the reserve occupies walnut, apple and pear forests. (B,L,D)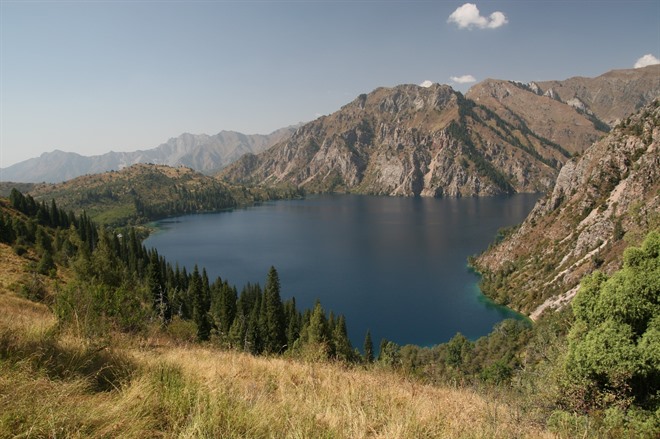 Have a full day to explore the delightful mountain lake of Sary-Chelek Biosphere's flora and fauna. Overnight at a family run guest house in Arkyt village. (B,L,D)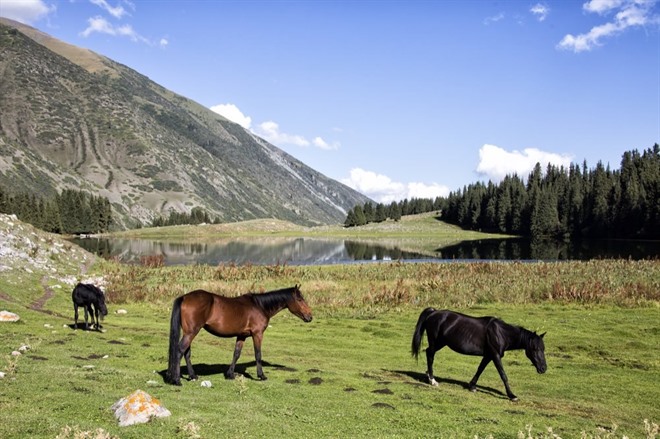 After breakfast at the homestay, drive to Chychkan gorge ("mouse" from Kyrgyz), which is located just behind the Ala-Bel pass at an altitude of 2,200 m above sea level. The slopes in the Chychkan gorge are covered by Tien Shan spruce, juniper, wild barberry bushes and brambles. At the bottom of the gorge Chychkan runs the rough mountain river bearing the same name. Spend the night in a local guesthouse where you will have dinner. (B,L,D)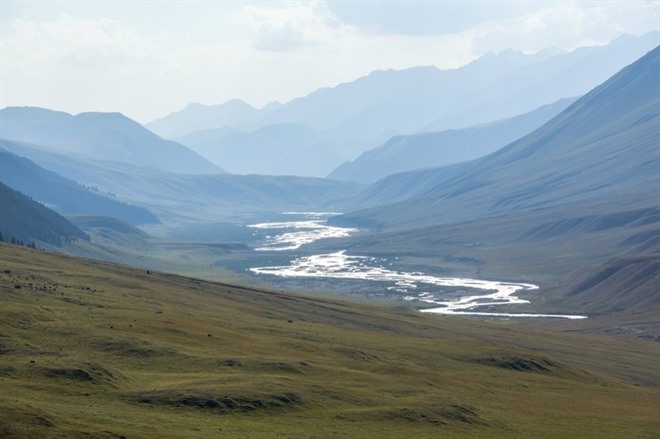 Spend the full day at Chychkan gorge, exploring the area. Depending on your fitness levels you may reach It-Agar and Ashu-Bulak gorges, and there are many lower level walking trails which you can investigate. Lunch will be a boxed-lunch and in the evening you will have dinner at the guesthouse. (B,L,D)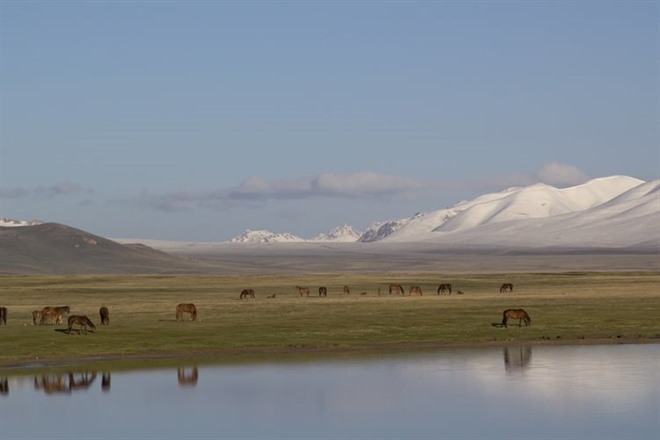 Head through Kyzyl Oi village and Chaek villages towards Son-Kul, a mountain lake in the Central Tian Shan Range, virtually in the centre of Kyrgyzstan. One translation of the name is "The last lake", at an altitude of 3016 m above sea level and with a total area is 275 sq km. This fresh water lake is full of fish such as lake herring, which was brought here by Kyrgyz ichthyologists in 1968. This lake is a wonderful place for summer pastures. Because of this, one can find plenty of yurts around the lake, accompanied be their herds of yaks, sheep and horses, and if you are lucky, you will glimpse camels, trotting through the hills as they would have done in the times of Silk Road. Today this lake is a place where it's possible to stay in yurts, like nomads do, to watch Kyrgyz herding their cattle and making national dishes and handcrafts such as felt carpets. (B,L,D)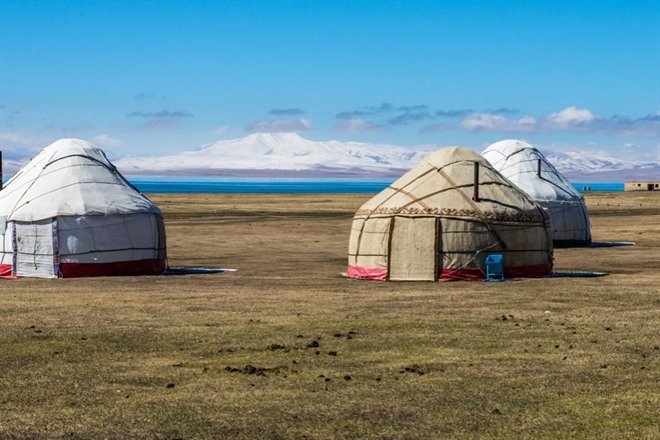 Spend a full day at Son Kol, enjoying this remote place without internet or mobile connection, observing how local people spend a day. You could choose to take optional excursions such as a trekking tour to view ancient petroglyphs, or riding horses or witnessing a demonstration of traditional horse games. Spend a second night at another type of yurt camping with modern facilities. (B,L,D)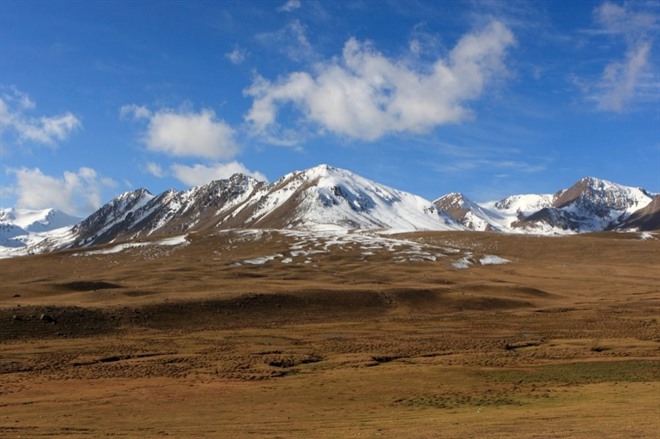 After breakfast at the yurt camp head to Kochkor village. Upon arrival, check-in to the homestay enjoy lunch, and in the afternoon learn more about Kyrgyz traditions and customs. In the evening return to the homestay for dinner. (B,L,D)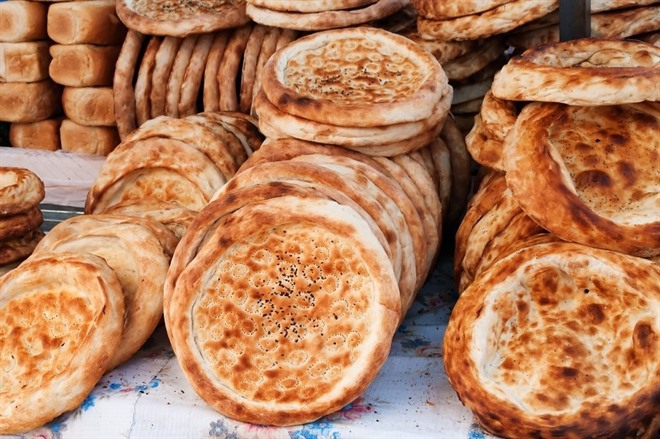 After breakfast at the homestay drive to Issyk Kul lake - the second largest Alpine lake in the world after Titicaca driving alongside the south shore with splendid views of the lake and mountain. (B,L,D)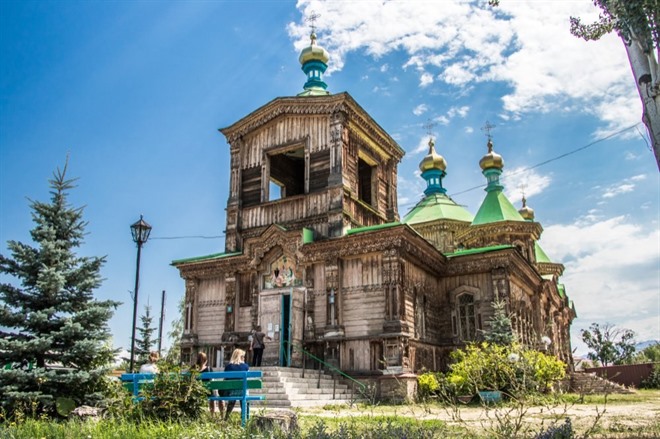 Spend the morning exploring the history of Karakol, visiting the Przhevalsky Museum, Dungan Mosque, Russian Church and local bazaar, and in the afternoon visit Jety Oguz Gorge renowned for the rock formations known as the Seven Bulls and Broken Heart Rocks before experiencing an eagle hunting show.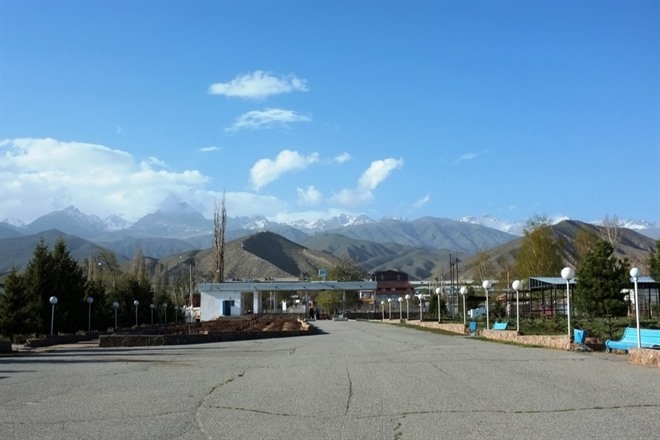 After breakfast at the hotel transfer to Cholpon Ata - the main city and resort at the north shore of the Lake. On the way visit Open Air Musuem of petroglyphs. In the afternoon have free time to swim in the lake, go boating or simply relax at the hotel. (B,D)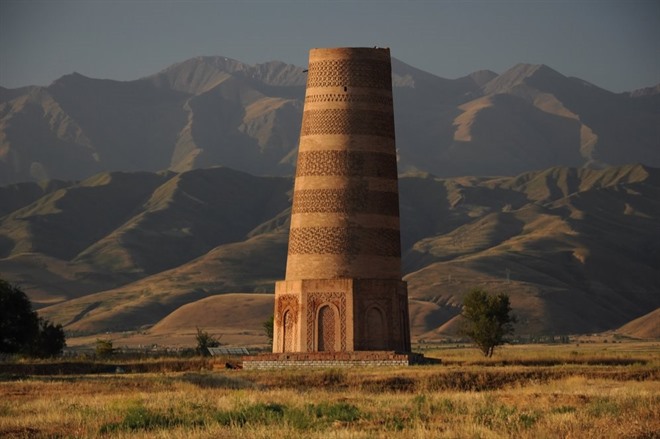 After breakfast head from Cholpon Ata to Bishkek, stopping en route for lunch at a local café. On the way, visit Burana tower and see the ruins of the medieval city Balasagyn - capital city of Karakhanid khanate. After an excursion to the museum of local artefacts, the open-air petroglyphs gallery and the tower itself, you will continue driving to Bishkek. Enjoy dinner at a local restaurant, accompanied with folklore concert. (B,D)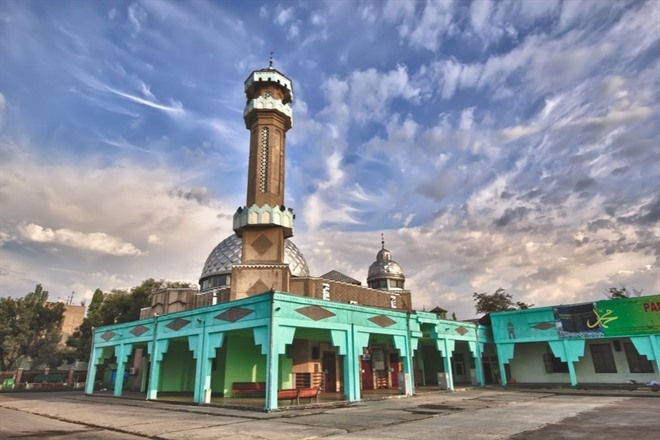 Have the day free to visit museums, galleries and pick up any last-minute souvenirs. (B,D)
Transfer to the airport for your flight to the UK. (B)
Pricing Information
16
day tour, from
£3165
per person
(Single person supplement + £340)
Image Gallery
Click on images to enlarge