Winter Trans-Siberian Railway Journey aboard the Tsar's Gold
14 Day Tour, from £3355 per person
This upmarket Trans-Siberian Railway small group tour carries travellers along the tracks of Siberia's famous railroad when the wild expanses of this sparsely-populated land are at their most extreme: frozen in time and beautifully carpeted in thick snow.
Beginning in Moscow, this trip visits some of the train line's most famous cities, including Suzdal and Yekaterinburg, and skirts around the edge of Lake Baikal.
It then heads south through Ulaanbaatar and remote Mongolia, where you'll spend a night in a traditional nomad's camp. Here choose to depart for the UK, or continue through the Gobi before eventually arriving in Beijing to tour China's capital for two days.
Tour Itinerary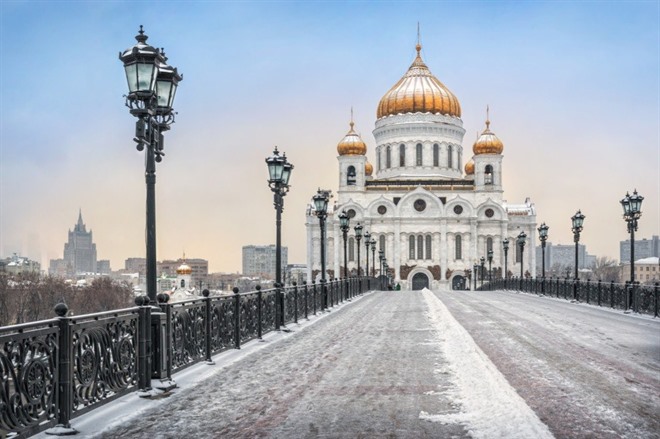 Arrive in Moscow and transfer to your centrally-located, first-class hotel. After settling in, take a coach to the centre and enjoy a guided walk of Moscow's legendary Red Square with its festive illuminations. (D)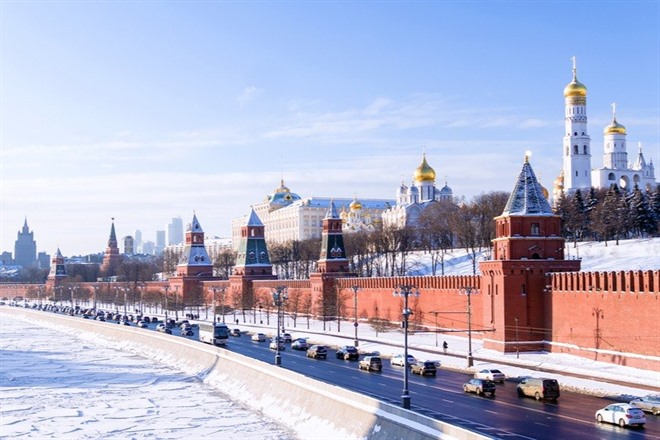 Enjoy a city tour of Moscow including a visit to iconic Red Square. Afterwards, relax over lunch in a restaurant themed on Russian history before joining your special carriage to depart from the impressive backdrop of one of Moscow's major stations. On board, enjoy a delicious welcome dinner. (B,L,D)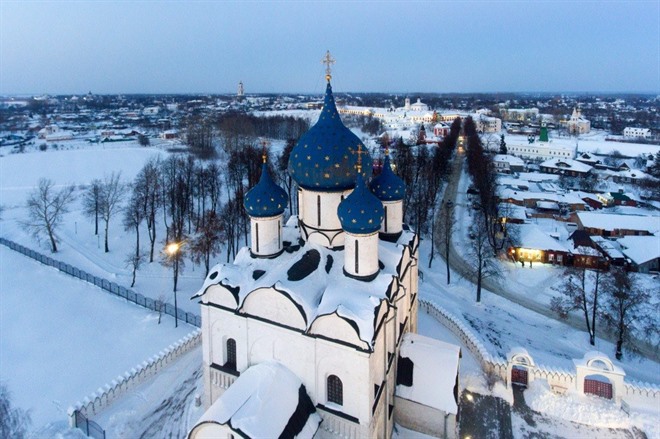 After breakfast, travel by bus to Vladimir and Suzdal, which are one of the most impressive cities on the Golden Ring. In the afternoon back on the train, enjoy views of the wintry landscape of Russia's heartlands and cross over the rivers of Volga and Kama before starting the climb to the Ural Mountains. On board gain insights into Russian life with entertaining talks on the Cossacks and winter life in Siberia, as well as a film on Russia's last tsar. (B,L,D)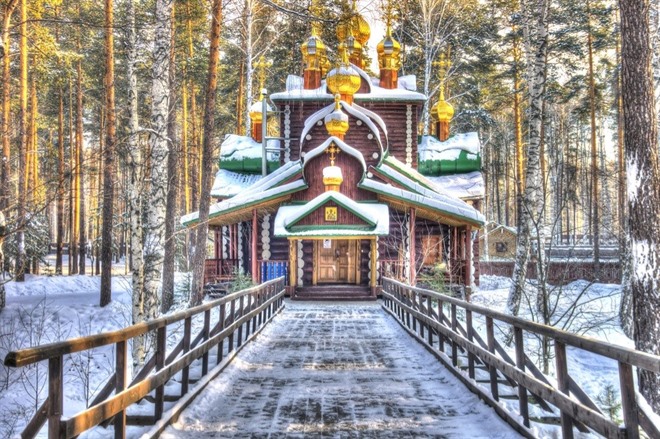 Stop in Yekaterinburg, the historical capital of the Ural region. Yekaterinburg has gone down in history as the place where Tsar Nicolas II, the last tsar of Russia, was murdered with his family in 1918. A short city tour includes the commemorative Cathedral on the Blood, built in 2003 on the site of the tsar's execution. Back on board, the train continues across the rolling steppes of western Siberia. (B,L,D)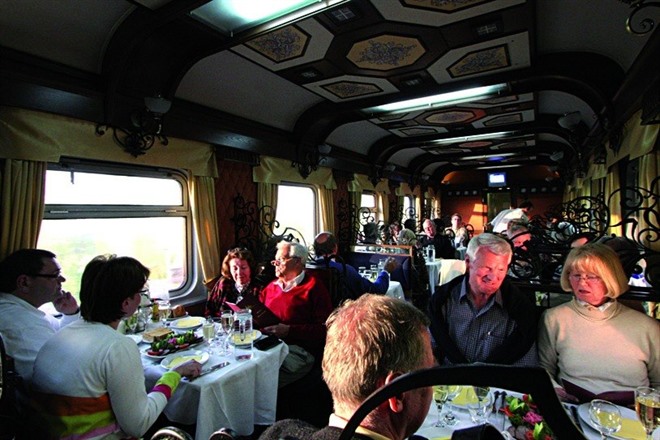 Sit back and watch magical winter views of snowy birch and larch trees pass by! A vodka tasting should liven things up; head to the restaurant car and enjoy some vodka tasting with classic Russian snacks whilst exploring some of the less familiar aspects of Russian customs associated with food and drink. (B,L,D)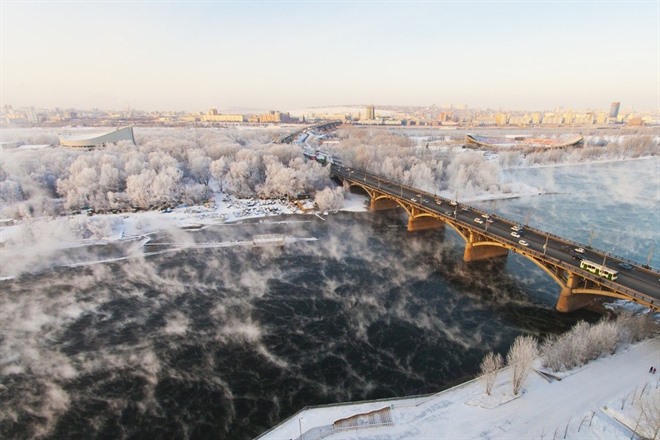 This morning arrive in Krasnoyarsk - according to Anton Chekhov, the most beautiful city in Siberia. The short city tour focuses on an overview of Krasnoyarsk's captivating history. The mix of old and new streets vividly illustrates how the city has grown and changed over the years. Enjoy a view of Peace Square, the city's oldest square, and the stunning vistas across the Yenisei River. Naturally, there is also a stop at the beautiful Paraskeva Pyatnitsa Chapel, the symbol of Krasnoyarsk. Back on board, your train continues to chug on to Irkutsk. (B,L,D)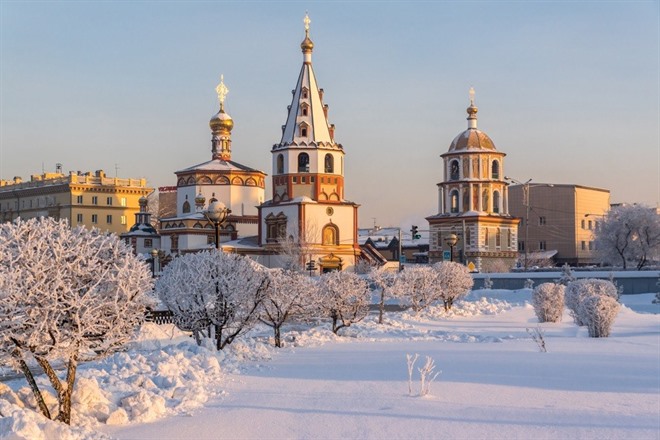 Today arrive in Irkutsk, leave your main luggage safely on board and take an overnight bag for an overnight stay in Irkutsk. After time to settle in, embark on a city tour and see the Okhlopkov Drama Theatre, the new memorial to Tsar Alexander III, and the photogenic market hall. You will also see the picturesque Siberian wooden houses and visit one of the biggest monasteries in East Siberia. (B,L,D)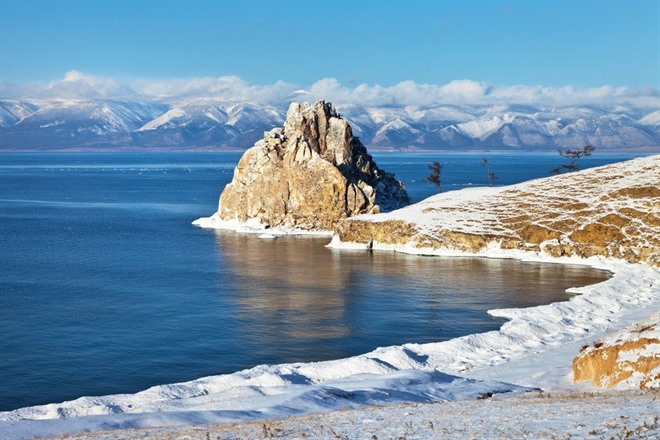 What could be more romantic than a horse-drawn sleigh ride — the next highlight on your programme! Afterwards, it is onwards and upwards by cable car (if already in operation) to a special vantage point with stunning views out across Lake Baikal. This vantage point is also renowned for its cold temperatures – so this may be the place to experience the lowest temperatures you have ever known! Subsequently, a visit to a local family includes a tasty traditional Russian meal and a chance to visit a 'banja', the original Russian sauna. The final stop around the lake is the Baikal Museum, which showcases this area's special ecosystem and the lake itself, the world's largest freshwater reservoir. Transfer back to Irkutsk Train Station and board the train for Lake Baikal once more. (B,L,D)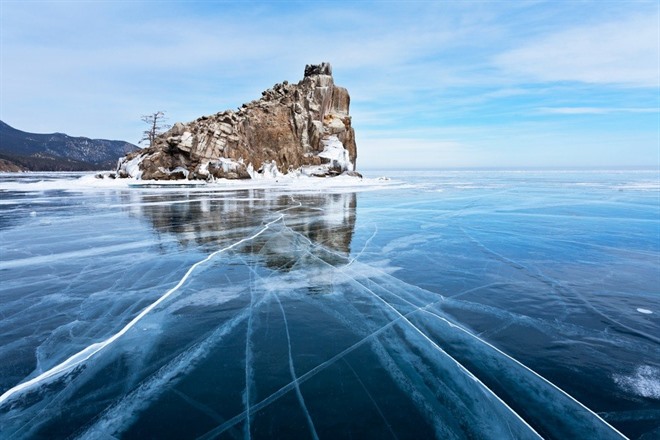 Today is spent exploring the remarkable natural phenomenon of Lake Baikal, the largest reservoir of freshwater in the world. Your train travels several hours directly alongside Lake Baikal, on the old route of the Trans-Siberian Railway, where you can truly appreciate the vastness of this lake. Take a walk on the frozen Lake Baikal and enjoy a relaxing day on board. (B,L,D)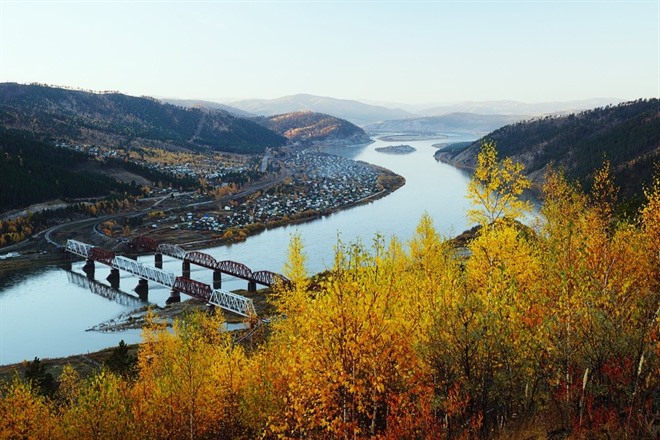 The journey continues through the snow-covered Selenga Valley and the wild solitude of eastern Siberia's mountainous steppes. Take a tour of Ulan Ude during a short stop here, before continuing to the border. (B,L,D)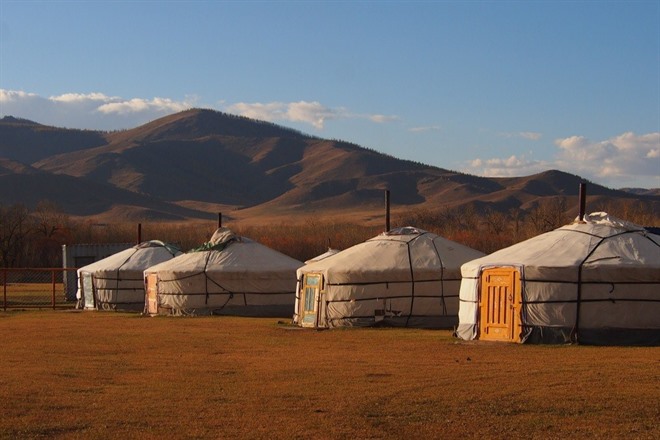 Over breakfast, see the taiga mountain landscape of northern Mongolia slide by with its scattered nomad settlements. As your train pulls into the Mongolian capital city of Ulaanbaatar in the morning, porters are already waiting to help with your luggage. Your mid-class hotel is conveniently located in the centre of the city. Or it is possible to stay in a toasty-warm wood-heated ger in the Mongolian countryside (advance booking required). Sleeping in a traditional felt tent under the stars in the majestic quiet of nature is a truly unique experience! The afternoon is dedicated to a visit to the National Museum of Mongolia. Those taking hotel accommodation can enjoy an evening programme of Mongolian folklore with throat singing, music performed on the traditional bowed string instrument, the morin khuur, national costumes, myths and dance. Our in the ger camp listen to traditional Mongolian tales around an open fire. B,L,D)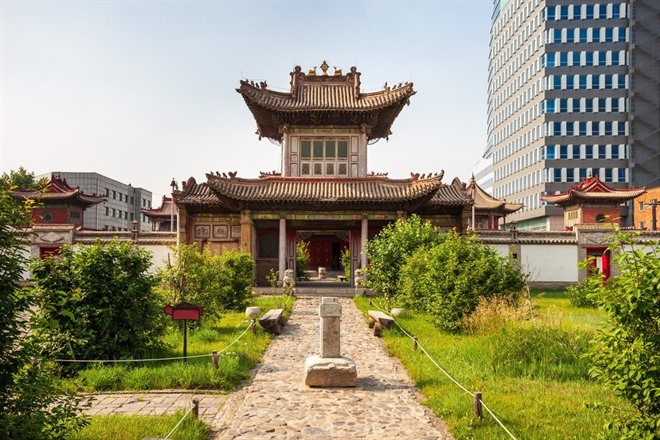 Today's programme offers such impressive sights as the Buddhist Gandan monastery and the quirky architectural masterpiece of Choijin Lama Temple. The temple architecture is unique worldwide for its dramatic depictions of the torments of hell for those leaving the path of righteousness. The afternoon excursion visits a family of cattle breeders just outside the city. (B,L,D)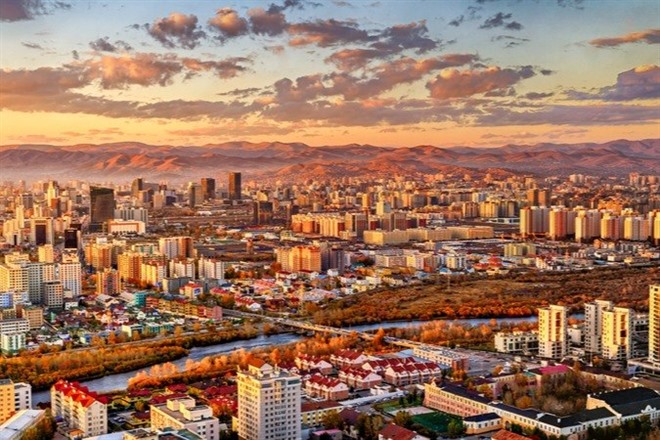 After breakfast, depending on the time of your flight back to the UK. (B)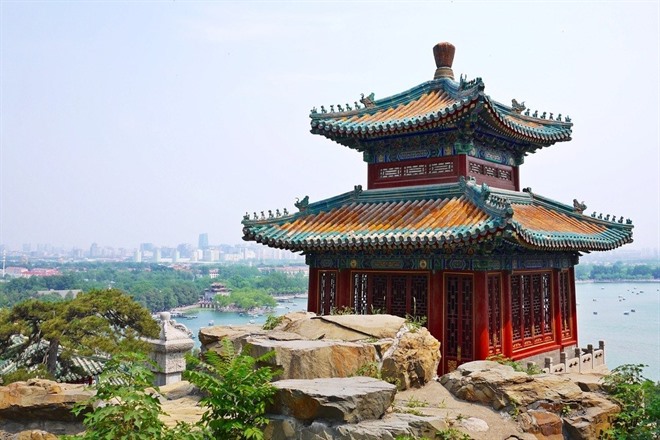 Speak to a Regent Trans-Siberian Specialist about instead of continuing to Beijing and spending a few days exploring China's capital city, including visits to the Forbidden City and the Temple of Heaven, and dining in a top Peking Duk restaurant.
The journey to Beijing takes around 35 hours in total, and crosses the vast Gobi desert. An experienced guide is on hand to assist. The Beijing add-on adds three days to your trip. (B,L,D)
Pricing Information
14
day tour, from
£3355
per person
(Single person supplement + £430)
Price Includes
All accommodation on board train in standard category compartments and hotels en route
Full-board throughout starting with dinner on day 1 and ending with breakfast on day 13
All transfers and transportation
All sightseeing and excursions including entrance fees
English-speaking guides
Price Excludes
International flights – please contact us for best available prices
Russian, Mongolian and Chinese visas
Supplements for higher grade compartments – please contact us for prices
Price Notes
China add-on: £895per person/ £135 single room supplement
Itinerary Dates

12 Feb 2022

-

24 Feb 2022
Tsar's Gold
The Tsar's Gold is a comfortable private train operating on the Trans-Siberian Railway. The train is fully-equipped with modern amenities. Be it a Nostalgic Comfort Cabin decorated in 1950s Soviet-style, or the luxurious Bolshoi Platinum there is access to washing and toilet amenities, air-conditioning and more than just comfortable beds.
Click on images to enlarge
Tour Route Map
Russia, Moscow
Russia, Suzdal
Russia, Yekaterinburg
Russia, Krasnoyarsk
Trans-Siberian Railway, Irkutsk
Trans-Siberian Railway, Lake Baikal
Trans-Siberian Railway, Ulan Ude
Mongolia, Ulaanbaatar
Image Gallery
Click on images to enlarge