During this detailed, 12-day exploration of North Korea, discover the highlights of the capital, Pyongyang, and the south western part of the DPRK before venturing further afield. Soak up the sights around beautiful Mt Myohyang and then travel to the lesser-visited east coast. Here, we stay in the seaside city of Wonsan and explore stunning Mt Kunmgang and Masikryong. As we travel, keep your eyes on the countryside, as the rich autumn colours will be starting to creep in and will make everything seem even more beautiful than usual.
This tour is designed to coincide with the anniversary of the foundation of the Worker's Party on the 10th October. This is an important national holiday and, although there is no way to guarantee what will happen in advance, we expect a variety of celebrations and events in Pyongyang to mark this date. National holidays in the DPRK are always spectacular and a very special addition to any trip to the country.
Tour Itinerary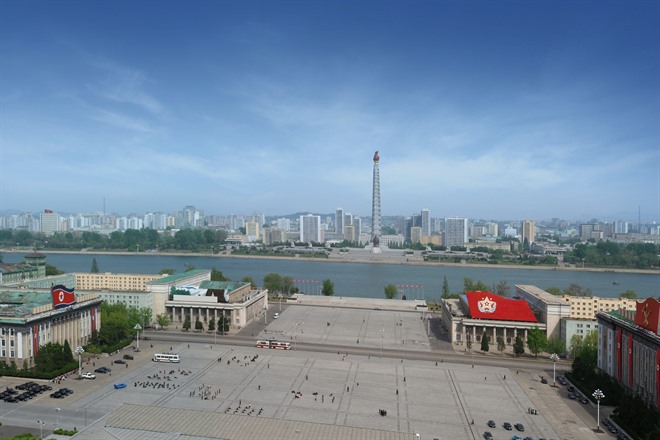 Meet at Beijing Capital Airport, Terminal 2, for the Air Koryo flight to Pyongyang (schedules TBC). On arrival in Pyongyang, meet with your Korean guides and driver. First stop is a visit to the Benevolence Bar for a drink and chat with your guides and to get a quick insight into plans for the next few days. Head to the Arirang Restaurant for a welcome dinner before transferring to the Yanggakdo Hotel, where you'll check in for your four-night stay. (Snack On Flight/D)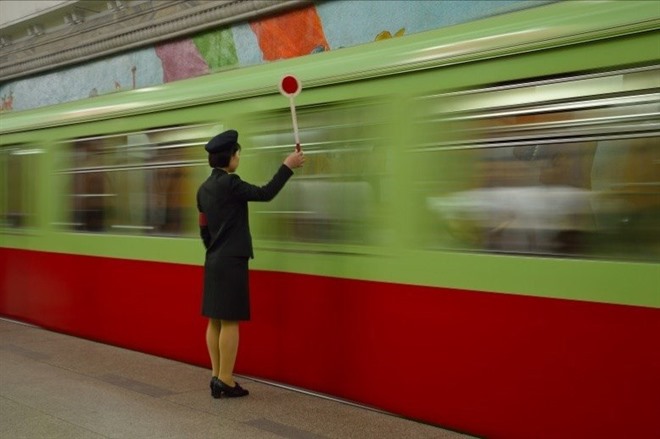 Enjoy the full day sightseeing in Pyongyang. Highlights include the Pyongyang Grand Theatre, Kim Il Sung Square, the Foreign Language Bookshop, the Vienna Coffee Shop, and the Mansudae Fountain Park. From the park, ascend Mansu Hill to visit the Mansudae Grand Monument. The centre piece of which is the pair of spectacular 20-metre tall bronze stat­ues of Kim II Sung and Kim Jong II. Here, millions of Koreans visit annu­ally to pay their respects to the leaders, and the group will be ex­pected to lay a wreath of flowers at the foot of the monument before bowing in unison before it. Many more stops will be covered over the course of the afternoon before dinner and your returned to the Yanggakdo Hotel. (B/L/D)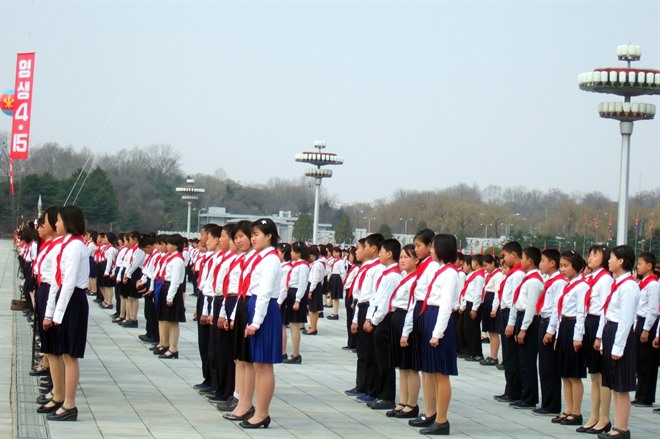 ANNIVERSARY OF THE FOUNDATION OF THE WORKER'S PARTY OF KOREA
Enjoy a further full day of sightseeing in the capital, starting with a visit to the Monument to the Foundation of the Workers' Party of Korea and the Juche Tower. The Juche Tower is a symbol of the Juche Idea (national self reliance, literally "Master of one's self") penned by Kim II Sung. Pressing on, visit beautiful Moranbong, the main city park, where we will enjoy time to walk in the scenic park in the heart of the city-as good a spot as any to mingle with locals-especially on major holidays such as today.
In the late afternoon head into the Mangyongdae District in the city's western suburbs and visit the Mangyongdae Schoolchildren's Palace, an extra-curricular activity centre for some of the capital's most gifted youth. In the late afternoon, head to the Changchun Sports Street and visit the Maeri Shooting Range to (for a fee) enjoy the chance to enjoy a spot of target practice with sports rifles and pistols. After another busy day of sightseeing return to the Yanggakdo Hotel for dinner and an overnight stay. (B/L/D)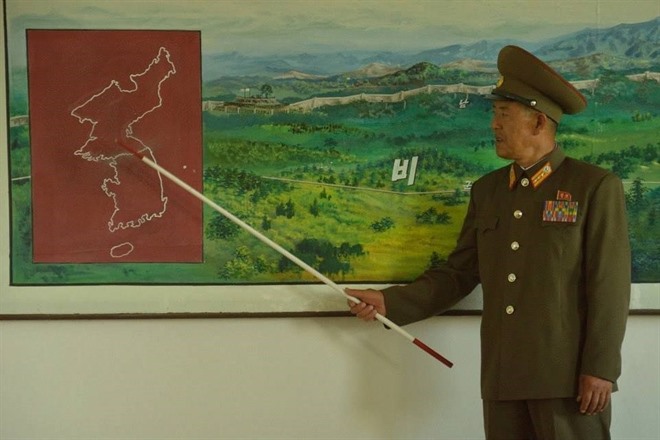 Departing the capital, head south along the reunification highway to­wards and through Kaesong to Panmunjom - the DMZ and border with South Korea. Upon arrival at Panmunjom, which is often the highlight of any visit to North Korea, you will meet with an army escort who will ex­ plain the background of the history of the DMZ, before you move on to the Armistice Talks' Hall and the building where the Armistice was signed. From here, head right down to the bor­der itself, where you will be (local conditions permitting) escorted, possi­bly under the watchful eye of South Korean soldiers, into one of the huts which straddle the North-South Korean border. Return to Kaesong and enjoy lunch. This afternoon visit the Koryo History Museum and Stamp Shop before driving back to Pyongyang, making a quick photo stop at the Monument to the Three-Point Charter for National Reunification upon entering the capital. This evening enjoy dinner in the National Restaurant. (B/L/D)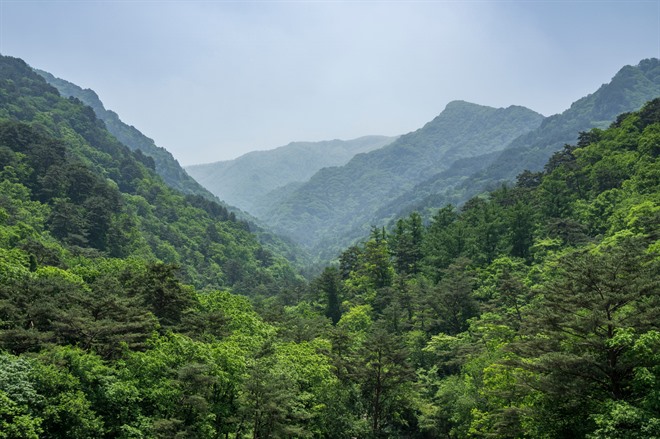 Head south-west along the Youth Hero Highway to the port city of Nampo and on to the West Sea Barrage. This immense building project is of great pride to the Korean people. After lunch in the Hanggu Hotel, spend the bulk of the afternoon driving north to Mt. Myo­hyang, a journey of approximately 200km. On arrival check into the luxu­rious Hyangsan Hotel for dinner and a two night stay. (B/L/D)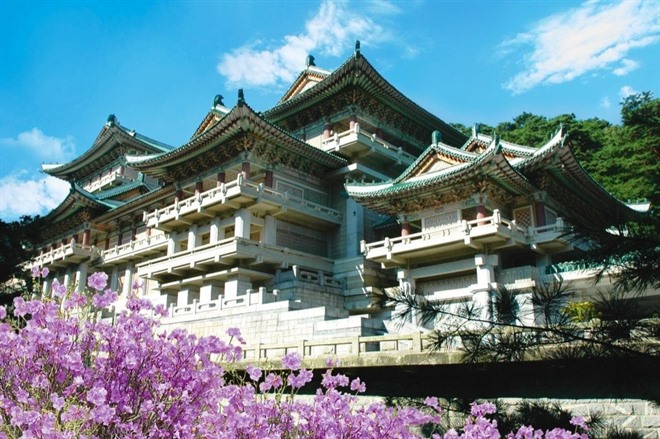 Spend the morning touring the impressive International Friendship Exhi­bition, a massive complex housing the many thousands of diverse gifts presented to Kim II Sung, Kim Jong II & Kim Jong Un over the years. Keep an eye out for the gifts from Regent Holidays! Before returning to your hotel for lunch visit the Pohyon Temple, founded in 1042 yet sadly heavily damaged in the Korean War. This afternoon take an optional light hike in the hills. Those who would pre­fer a more sedentary afternoon may relax in the comfort of the Hyangsan Hotel, which offers all manner of facilities to keep one busy for a few hours. This evening enjoy a BBQ dinner back at the hotel. (B/L/D)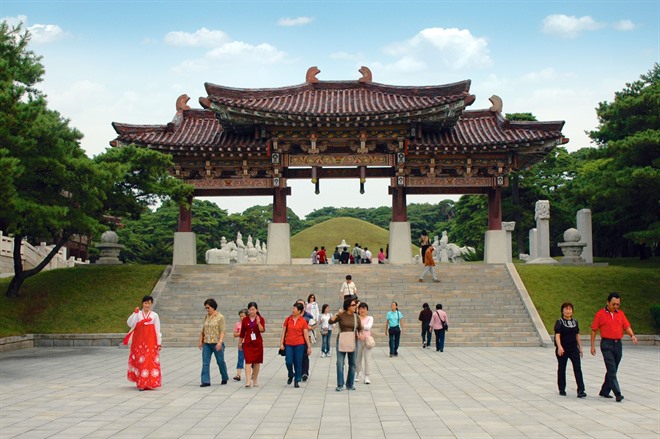 Departing Mt. Myohyang, spend the bulk of the day on the road as you head to Masikryong. Passing through Pyongyang, stop at the Tomb of King Tongmyong, a UNESCO World Heritage Site. Here tour this Kogu­ryo Dynasty tomb and enjoy a packed lunch before getting back on the road. Push towards Masikryong, making a stop en-route at Sinphyong. On arrival in Masikryong check into the Masikryong Hotel, a newly constructed hotel that is the hub of the recently opened Masikryong Ski Resort. This is one of the best hotels in all of the country. Dinner at the hotel. (B/L/D)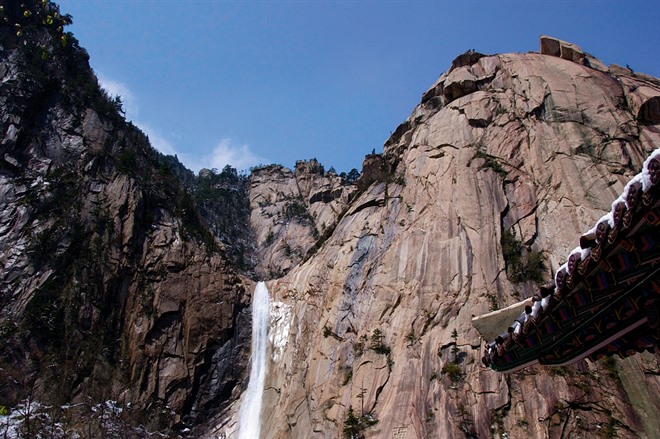 Enjoy time this morning to relax in the Masikryong Hotel, hike in the hills or take a lift (for a fee) to the top of the ski resort. After checking out enjoy lunch before spending the afternoon driving to Mt. Kumgang, stop­ping en-route to stretch your legs at Sijung Beach. On arrival in Mt. Kum­gang check into the Oikumgang Hotel for a 2 night stay. (B/L/D)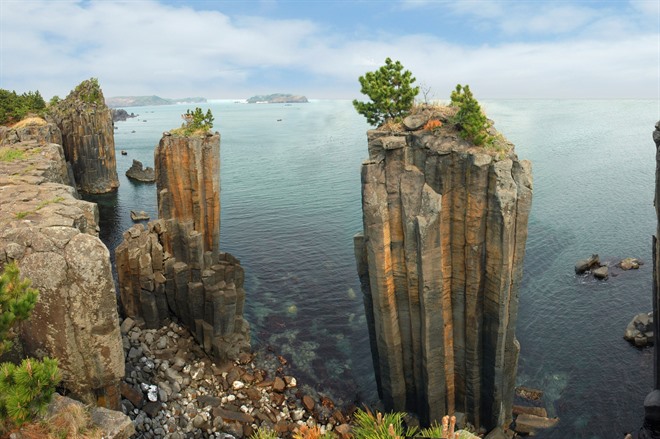 This morning enjoy a walk in most attractive scenery up to the Kuryong Waterfall (a round trip on a good path of around 3-4 hours). Enjoy lunch in the Mokran Restaurant at the foot of the path. This afternoon visit the attractive Samii Lake and Sea Kumgang, a pleasant coastal site near the South Korean border. (B/L/D)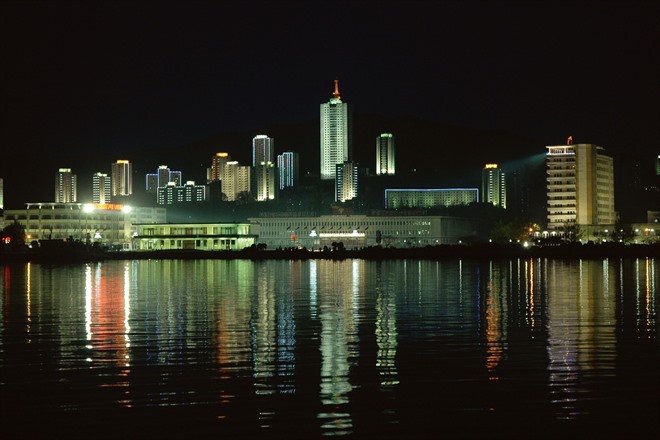 Departing Mt. Kumgang, drive north to Wonsan, once more stopping on the road at Sijung Beach. On arrival in Wonsan, check into the Tongmyong Hotel for an overnight stay. After lunch visit the Songdowon International Children's Union Camp before enjoying a walk along the causeway to Jangdok Islet (a small entry fee may apply), a perfect spot for people watching and mingling with locals. Back in the city centre en­joy a walk along the central waterfront in the city. You will also have the opportunity to visit an art shop - one of the best spots in the country to purchase good quality Socialist Realist artworks. (B/L/D)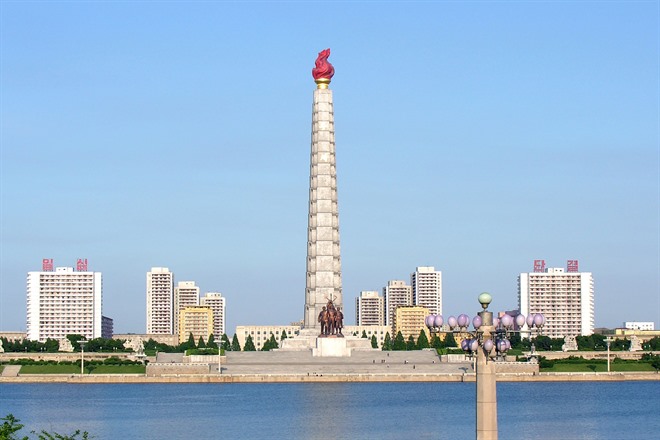 Departing Wonsan, spend the entire morning driving to Pyongyang, making a couple of brief stops en-route. This afternoon back in the capital, the itinerary will be flexible, allowing for the group to take in any missed sites from earlier in the tour or to make a couple of shopping or leisure stops, such as a trip to the Golden Lane Bowling Alley. This evening head out for a farewell dinner in a top city restaurant. (B/L/D)
Transfer to the airport and depart North Korea. (B)
Pricing Information
12
day tour, from
£2450
per person
(Single person supplement + £480)
Price Includes
Air Koryo flight Beijing–Pyongyang—Beijing
Accommodation throughout
Meals in North Korea as specified (B=Breakfast, L=Lunch, D=Dinner)
All transfers, transport and sightseeing, with two local guides, including main entrance fees to sites
North Korean Visa Fee and North Korean Visa* (*If issued for you in the UK via Regent Holidays)
Price Excludes
Return international flights from your country of residence to Beijing
Meals / services / accommodation in China and any other items other than those clearly specified
Supplement (if required) to depart Pyongyang by train to Beijing
Chinese Visa (if required)
Entrance fees to certain sites in Korea, as specified
Image Gallery
Click on images to enlarge