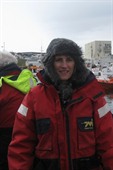 Jane Slade
Travel Specialist
Since living abroad for most of my childhood, I developed a passion for travel at an early age. For me nothing can beat the excitement of discovering a destination for the first time.
I knew that I wanted to pursue a career in the travel industry and my path to Regent has been diverse and interesting, as I have worked for 2 major airlines, business travel agencies, car hire agencies and tickeing offices.
Having been in the industry for many years, I have been fortunate enough to have visited many places and for me Iceland is, by far, one of the most beautiful. The scenery is awe- inspiring and so diverse and the people are really warm and welcoming. Flying into Reykjavik is truly a magical experience, when you catch a glimpse of the snow capped mountains and volcanoes, you know you are going to a place like no other.
Read more about my travel experiences with Regent Holidays in my blog
Latest Blog Posts