Borneo is an island split between Malaysian, Indonesian and Brunei ownership containing some of the oldest rainforest in the world. From trekking the muddy jungle trails of the remote Danum Valley Conservation Area to snorkelling the turquoise seas along the pristine white sand beach of Lankayan Island, Borneo is a country of contrasts and a real wildlife hotspot. Explore the longhouse homes of the Iban people in Sarawak, maybe try a spot of Iban-style fishing and cruise down the Kinabatangan River, home to proboscis monkeys, pygmy elephants and some of the few remaining wild orangutan populations.
Join our Regent exclusive small-group wildlife adventure and discover a country teeming with native wildlife, flora and fauna.
Tour Itinerary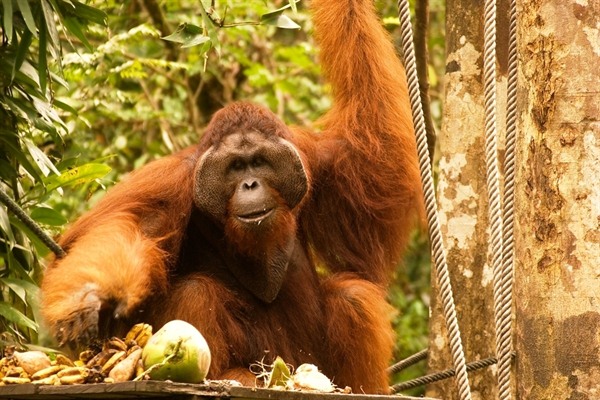 Fly to Kuching.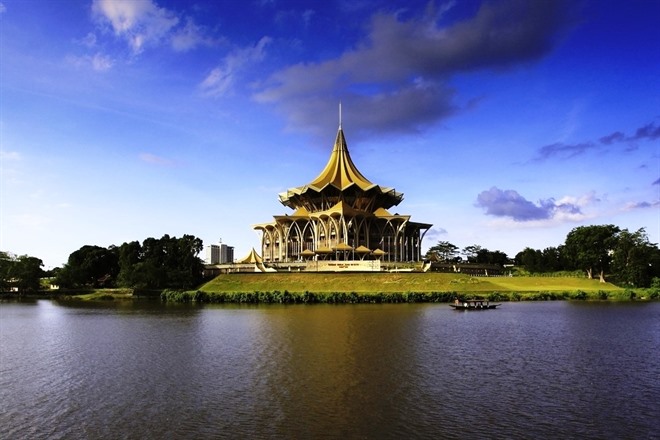 Land Kuching and drive to the hotel. The remainder of the day is at leisure to relax or explore the city, why not head down to the waterfront promenade for an early evening stroll. The park's coastline is dotted with small bays, coves and beaches and there are several trails to follow inside the park covering a variety of terrains from mangroves to beaches. Return to Kuching mid-afternoon.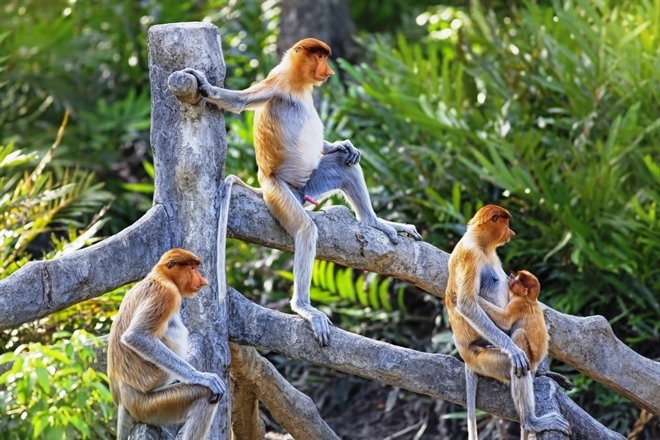 This morning drive to Bako Village and board a boat for the short 25-minute journey to Bako National Park. This is one of the best places in Sarawak to see wildlife in its natural setting, this can include proboscis monkeys, silver leaf monkeys, long-tailed macaques, monitor lizards and numerous bird species the park's coastline is dotted with small bays, coves and beaches and there are several trails to follow inside the park covering a variety of terrains from mangroves to beaches. Return to Kuching mid-afternoon. (B/L)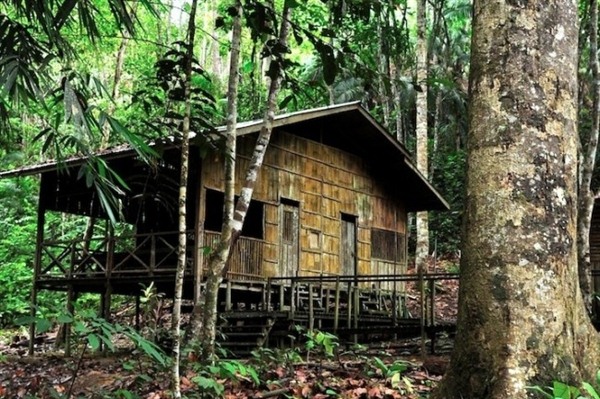 Today depart bustling Kuching and drive to Batang Ai reservoir. En-route stop at Lachau Bazaar for a stroll around the shops and small native market. Enjoy an early lunch in a local coffee shop. Continue your journey to Batang Ai Lake and board a longboat for the journey upriver to Nanga Sumpa. This is a great way to discover this rugged national park and the wildlife which resides there. Arrive and settle in to your remote jungle lodge and enjoy dinner. This evening is free at leisure to relax or chat to the local Iban tribe. Overnight at Nanga Sumpa Lodge. (B/L/D)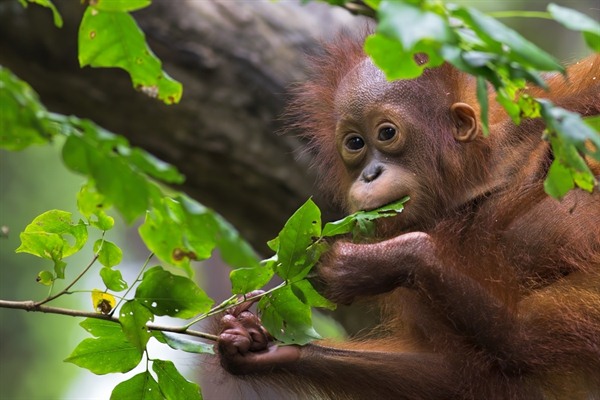 Following breakfast hike the jungle trails along the river, this is a great chance to search for the resident wildlife in the early morning cool. Return to the lodge and travel upriver by longboat to the scenic Enseluai waterfall. Along the way (if conditions are suitable) your boatman may stop to demonstrate fishing Iban-style using a jala or throw net. Visit Jambu longhouse, which is located approximately 30 minutes upriver from Nanga Sumpa Lodge. Jambu is a relatively small community with only 8 families and is the furthermost and most isolated community on the Delok River. After visiting Jambu continue your journey upriver. Arrive at the waterfall and have time to relax, swim and enjoy the rainforest surroundings. Enjoy a riverside BBQ lunch prepared by your Iban hosts. Return to the lodge. Dinner and overnight at Nanga Sumpa Lodge. (B/L/D)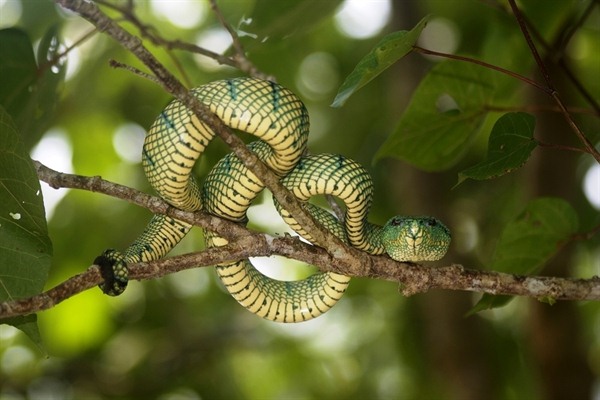 Enjoy breakfast at the lodge and enjoy free time at leisure to relax, swim in the river or take some photos around the lodge. Late morning enjoy an early lunch in the lodge before departing downriver to the Batang Ai Lake jetty. Then travel overland back to Kuching arriving approx. 630pm. The evening is at leisure. (B/L)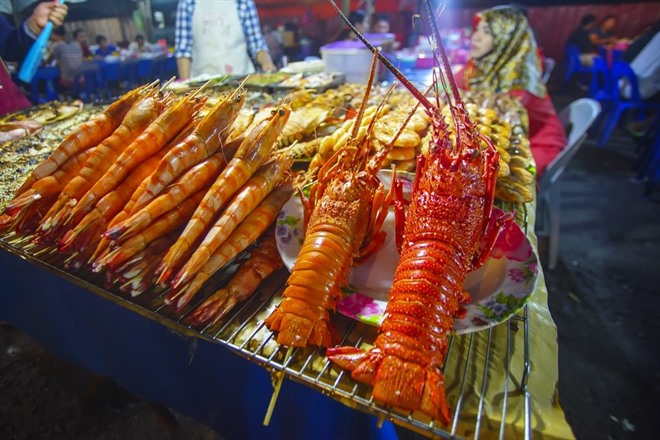 Enjoy the morning at leisure. Transfer to Kuching airport for the flight to Sandakan, via Kota Kinabalu. Land and transfer to MY Nature Resort which sits close to the gates of Sepilok Rehabilitation Centre. Settle in and enjoy time to relax. (B/D)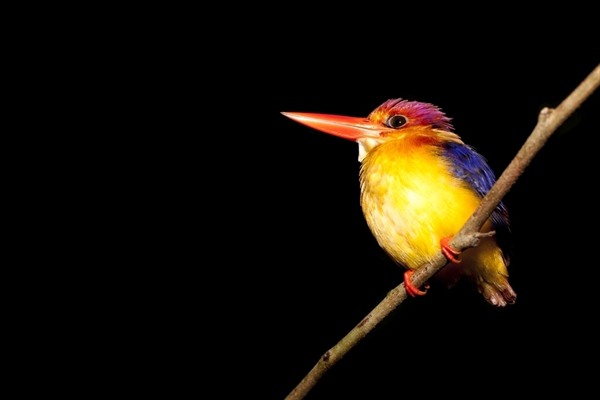 This morning visit the Sepilok Orangutan Sanctuary where captive orangutans are reintroduced into the wild. You will be able to observe them at their feeding stations in the rainforest and at the nursery (if open). Watch the 10am feeding session before proceeding to the Bornean Sun Bear Conservation Centre (BSBCC). This centre rescues captured sun bears and is involved in sun bear conservation, welfare rehabilitation and education. Over 30 sun bears live at the centre in the bear house and outdoor enclosures. Depart the BSBCC and enjoy lunch in the Sepilok area before driving to Sandakan. Board a speedboat for a 1-hour boat cruise up the Lower Kinabatangan River, passing pristine mangrove forests and searching for wildlife. This is the first chance to look for the Kinabatangan River wildlife including troops of macaques, proboscis monkeys, crocodiles and an abundance of birdlife so keep your eyes open! Arrive at Abai Jungle Lodge and check in. Free to relax or explore the surrounding area on the lodge's nature boardwalk. Late afternoon go on a cruise in search of proboscis monkeys, birds, reptiles and other wildlife. As night falls witness the glittering of fireflies on the mangrove trees. Return to the lodge for dinner. After dinner, go on a guided night walk around the Lodge's nature boardwalk and search for insects, birds and other wildlife. Overnight: Abai Jungle Lodge. (B/L/D)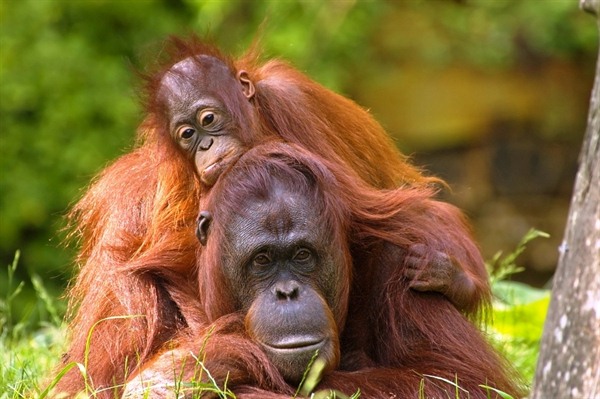 06:30am: Take another boat trip for bird watching and wildlife viewing at the nearby Pitas Lake. The cool of the early mornings is a great time for wildlife spotting with families of proboscis monkeys often to be found sitting in the trees along the riverbank to catch the cooling breezes. There is also the chance to see pygmy elephants. Return to the lodge for breakfast. Visit the nearby Abai village and participate in a tree planting project. Lunch will be served together with one of the families. Cross back over the river and return to the lodge. Enjoy free time to relax or explore the boardwalk and search for wildlife. There is also a bird watching tower for those twitchers out there! Late afternoon go on another cruise along the Kinabatangan River in search of wildlife. Return to lodge for dinner. Overnight: Abai Jungle Lodge. (B/L/D)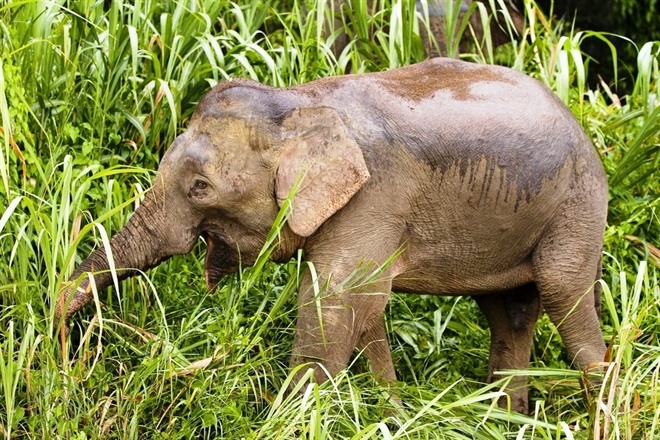 After breakfast depart Abai and re-trace your steps down the Kinabatangan River to Sandakan. Arrive at Sandakan jetty and head to a local restaurant for lunch. After lunch proceed to the popular Rainforest Discovery Centre (RDC), an education centre located within the Kabili Sepilok Forest Reserve. Visit the plant discovery garden and see native orchids, pitcher plants, arid land plants, aquatic plants and more. Then experience the rainforest from the centre's 147 metre long canopy walkway, which is up to 28 metres above the forest floor in places. The walkway and two towers offer a unique way of seeing Sabah's rainforest and are an excellent place for bird watching. Over 250 species of birds are found here. This afternoon transfer to MY Nature Resort. The remainder of the afternoon is free at leisure offering the opportunity to re-visit Sepilok Rehabilitation Centre for the 3pm feeding of the orang-utans: the afternoon visit can often offer a different experience to the morning feeding as it tends to command fewer crowds. Enjoy dinner and overnight: MY Nature Resort. (B/L/D)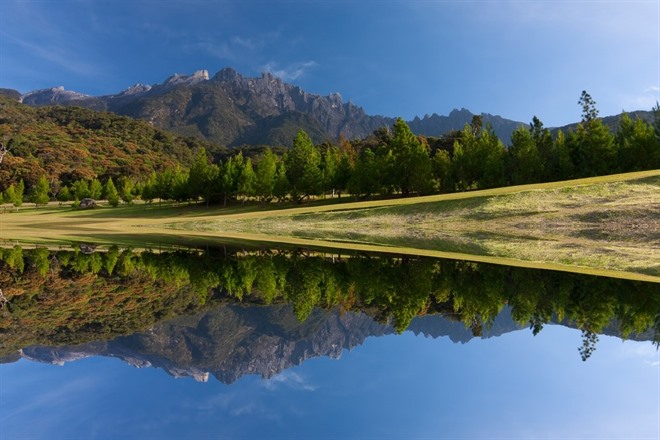 07:00am: Check out from MY Nature Resort and depart overland (approx. 5hrs) to the Kinabalu National Park. Kinabalu Park was the first national park in Sabah and is dominated by Mount Kinabalu, one of the highest peaks in Southeast Asia. The slopes of Mount Kinabalu are home to an incredible variety of plants and animal species with different elevations of the park and their micro climates supporting distinct habitats. Owing to its unique and varied ecology the park was listed as a UNESCO World Heritage Site in 2000. The park has a number of trails and offers a range of activities and experiences, including the summit climb. Enjoy lunch and settle into your accommodation. Free at leisure for the rest of the day. (B/L/D)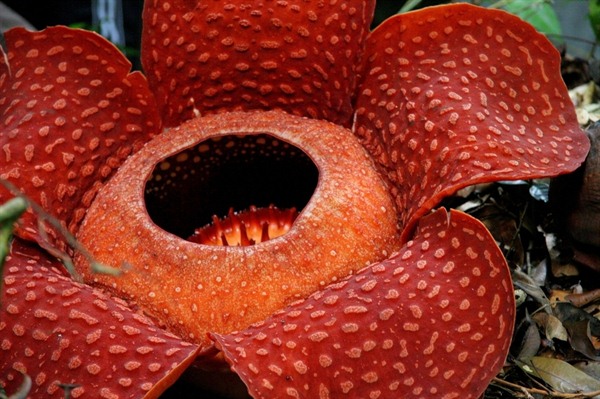 After an early breakfast transfer to Timpohon Gate which is located at 1,524 m above sea level. Enjoy a short trek up to the second shelter (optional) along the mountain trail, a great opportunity to discover the flora and fauna of the park. This particular trail provides good opportunities for bird watching. Return to park headquarters in time for a nature walk with a park naturalist and a visit to the botanical garden. Depart after lunch for Poring. Explore the many jungle trails and observe wildlife on the canopy walkway 100 feet above the forest floor. Take a dip in one of the soothing, steaming hot mineral springs set in beautifully landscaped gardens. Proceed to Kota Kinabalu for the evening in the city. (B/L)
**Please note: there is the option to change this hotel night to the 5* beachside Rasa Ria Resort. Please call and speak to a Regent Borneo specialist for the supplement for this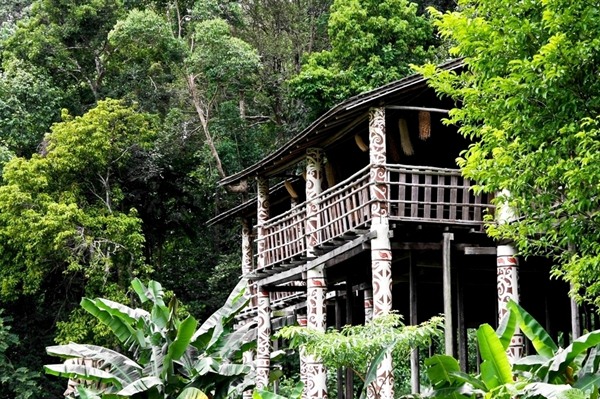 Today is entirely at leisure to explore the city. Kota Kinabalu or KK is the state capital of Sabah, Borneo. Kota Kinabalu's coastal location and mountain backdrop give it one of the most spectacular settings of any city in Malaysia. One of the great things about KK is the street life - the busy coffee shops, the waterfront markets and general buzz about the place. Some of the best seafood in Malaysia can be found in KK and the wonderful beaches, reefs and islands of the Tunku Abdul Rahman Marine Park are just 15 minute boat ride from the city centre. (B)
Today you will be returned to the airport for the flight back to the UK, via Kuala Lumpur. (B)

Image Galllery
Click on images to enlarge