West Iceland Short Break at the Hotel Glymur
4 Day Tour, from £845 per person
Explore the sights of West Iceland during this 4 day short break to the Hotel Glymur. This family run boutique hotel overlooks the beautiful Hvalfjordur (whale fjord) and is nestled amongst a stunning landscape including magnificent mountains and mighty waterfalls. Take a car and drive at leisure through Iceland's Golden Circle, marvelling at the Gullfoss Waterfall and the geothermal area in Haukadalur where the Strokkur geyser erupts from the ground almost every ten minutes. Visit the nearby Glymur Waterfall which sits between moss covered hills and at 198 metres is Iceland's highest, as well as the Snaefellsness Peninsula which is home to a stunning coastline and colourful tiny villages.
Tour Itinerary
Arrive Reykjavik. Collect the car from the airport, drive to the Hotel Glymur and check in for 3 nights.
Accommodation
Hotel Glymur
Free day to relax or explore at leisure. Why not take a drive to the Golden Circle and marvel at the classic sights of Southwest Iceland. Witness the power of nature at the mighty Gullfoss Waterfall and the geothermal area in Haukadalur where you can see geysers erupt. Admire rolling hills, rugged scenery and vast lakes at Thingvellir National Park which sits on tectonic plates. See deep crevices across its rocky terrain and marvel at thousands of years of powerful shifts in nature. (B)
Accommodation
Hotel Glymur
Free day to explore at leisure. Today, embark on a trip to the Snaefellsness peninsular, where hidden villages and dramatic coastlines await. Visit the town of Stykkisholmur, nestled in front of a small mountain range and stroll around its pretty harbour. Take a drive to the Snaefellsjoekull National Park at the further peak of the Peninsula and witness awe-inspiring scenery including snow capped mountains, rugged coastline which overlooks deserted beaches, blue white glaciers and inactive volcanoes. (B)
Accommodation
Hotel Glymur
Drive to the airport, return the hire vehicle and fly to the UK. (B)
Pricing Information
4
day tour, from
£845
per person
Price Includes
Return flights in economy class with Icelandair from London Heathrow
Airport taxes
Accommodation at Hotel Glymur
Meals as specified (B= breakfast, L= lunch, D= dinner)
Car hire 4WD (Suzuki Grand Vitara or similar), including pick up/drop off at Keflavik International Airport, unlimited mileage, airport service charge, CDW/TP insurance and tax*
Price Excludes
Upgrade to sea view from £40 per room per night
Price Notes
Please contact us for tailor-made quotes for the Hotel Glymur, as well as upgrades to their private villas.
*Please contact us for full details and conditions of car hire
Tour Route Map
Iceland, Keflavik International Airport
Iceland, Hotel Glymur, Hvalfjardarsveit
Iceland, Keflavik International Airport
Tour Accommodation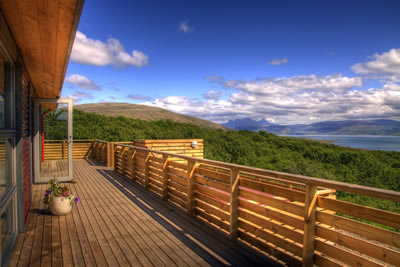 Hotel Glymur
Hotel Glymur Named after the nearby Glymur Waterfall – one of the highest falls in Europe – the hotel offers a homely and welcoming atmosphere within resplendent and tranquil......
Image Gallery
Click on images to enlarge
Reviews
The service that we received from Regent was superb. The tours which we were booked onto were fantastic – Extremely well organised and each tour guide we encountered was friendly, knowledgeable and genuinely passionate about Iceland. We had a brilliant holiday, really special, have fallen in love with Iceland and can't wait to return. Thank you so much Regent!
Mr & Mrs Whiston
March 4, 2013
The Radisson 1919 was great. Very helpful staff and centrally located. Shane was excellent when booking and patient! We had a super time and the operational logistics were seamless. Thank you – would recommend Regent Holidays.
We had a brilliant holiday, really special, have fallen in love with Iceland and can't wait to return. Thank you so much Regent!
Mr & Mrs Parsons
March 6, 2013
The design of this tour was outstanding. Every day a new high.
Ms. H. Butcher
February 20, 2013
Best Western – good location, friendly staff and comfortable room. We went on a tailor made holiday, staying in Reykjavik and going out on some pre-arranged tours. This was very well organised.
We had a brilliant holiday, really special, have fallen in love with Iceland and can't wait to return. Thank you so much Regent!
Ms. S Jones
February 19, 2013
All the hotels were very good and the tour guide and driver were excellent. They made a good team and nothing was too much trouble. They made the holiday.
Mr & Mrs Kearsley
March 7, 2013
The Best Western Reykjavik hotel staff were helpful and friendly and the hotel is in a good location. The tour of the Golden Circle was excellent, the driver went out of his way to make it more enjoyable. The Hunt for the Northern Lights excursion was excellent, fun and a real adventure. Questions were answered promptly by Jamie and I found him very helpful when I called to discuss the holiday originally.
Mr & Mrs Goddard
March 7, 2013
The Hotel Reykjavik Centrum was excellent quality and very helpful staff. The excursion for the Northern Lights was excellent and the Golden Circle is a great day out.
Mr & Mrs Graham
March 18, 2013
A very enjoyable holiday from beginning to end – very well organised and both the coach driver and guide were excellent. I was very happy with all aspects of the holiday and would consider using Regent Holidays in the future.
Mrs. Thompson
April 3, 2013
The Best Western Reykjavik is in an excellent situation, excellent assistance from friendly staff and a very good continental breakfast. Excellent feedback from every point of view. We were not disappointed in any way and congratulate you and your team for such efficiency and excellent planning.
Mrs Norman
May 9, 2013
Shane was a marvellous help with booking – especially the Greenland extension. Everything went so smoothly.
I can highly recommend both parts Iceland and Greenland.
Many thanks Shane.
Ms. Morley
June 7, 2013
We found the Family Tour itinerary very informative and it took us to places we might otherwise not have known about.
The Narfeyrarstofa Restaurant in Skykkishólmur is excellent as is the exhibition and restaurant at the Settlement Centre in Borgarnes. The Laundromat Café/Bar and Iceland Fish and Chips in Reykjavik were also very good – take advantage of 'happy hours' to get good value for money, and the National Museum was very family-friendly.
We loved Iceland – and will be back! Thanks for your help.
The Cathrall Family
June 12, 2013
We enjoyed a wonderful holiday explore the Wilderness of Iceland. Our driver have us a great introduction to a country he clearly loves and cares about.
Each day for better than the one before.
Ms Finlay & Mrs Hodgson
August 12, 2013
An excellent fly drive holiday, everything went to plan. Staff at the accommodation were very helpful. The schedule was capably put together with good advice given and we would no hesitation in recommending Regent Holidays.
Mr & Mrs Reeves
July 18, 2013
We had a wonderful Iceland trip. The itinerary was excellent and we were so fortunate to have an exceptional guide who enriched the whole experience.
Mr & Mrs Ball
August 7, 2013
The Hotel Borg is a very comfortable and attractive hotel. There is a good buffet breakfast with excellent coffee and is in an excellent location.
The shuttle bus driver on our last morning was an exceptionally friendly and brilliant ambassador for Iceland and the guide was lovely too.
We will return to this enchanting county and we will be in touch again!
Thank you for all your help.
Mr & Mrs Fox
September 23, 2013
The Hotel Ranga could not be improved. Everything about it – the staff, food, location etc is wonderful!
Mr & Mrs Salthouse
October 16, 2013
The Icelandic guide was fantastic. She was very knowledgeable and approachable. She ensured that every activity was safe and most of all very enjoyable.
I had such a good time and met some fab people.
Ms Cornish
November 29, 2013
Our guide and driver were SUPERB. There was rain, snow and gale force winds but my memories are all good ones! Thank you for organising such an experience.
Mrs Dray
December 9, 2013
Our tour guide was excellent. He really made the holiday – so informative everywhere we went, telling us history and facts about Iceland. We learnt so much through him that was so interesting. He also made sure the activities suited everyone on the trip, which was really nice.
Thanks for a great holiday and an unforgettable experience, we had a fantastic time!
Miss A Pool
December 16, 2013
The service at the Best Western Hotel Reykjavik was excellent. The staff were always wiling to help in anyway. Thank you – it was a well managed service you gave, and it was very much appreciated.
Mrs Seymour
December 11, 2013