Our classic 11-day coach tour of South Korea is the perfect introduction to the Land of the Morning Calm.
Admire impressive birds-eye views from Seoul Tower, enjoy a full day tour of ancient Gyeongju where the Gwaeneung Royal Tomb, Seogguram Grotto and 4-face Buddha await, discover the important national treasures of Gayasan National Park and travel to Mt. Seorak for a wonderful stay at a working Buddhist temple. Don traditional temple clothes, attend a bell-ringing ceremony, take part in a meditation course and perhaps even ask for an optional early wakeup call in order to attend morning mass or to view the incredible sunrise over the east coast.
Tour Itinerary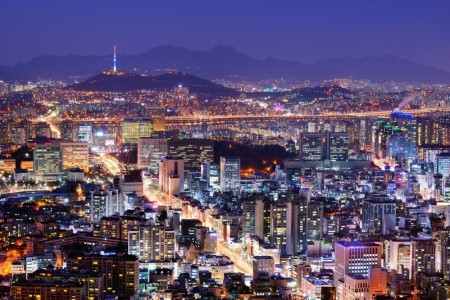 Arrive in Seoul and transfer to the hotel for two nights. Enjoy the rest of the day at leisure.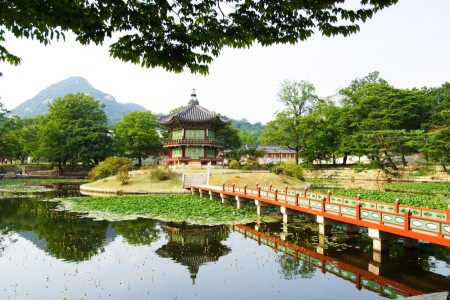 Embark on a half day tour of Seoul. Highlights include Changdeok Palace and Huwon, the National Museum of Korea and North Seoul Tower - a great place to get a wonderful birds-eye view of the city. End the day at Gwangjang Market and return to the hotel. Spend the afternoon free to explore Seoul at leisure. (B)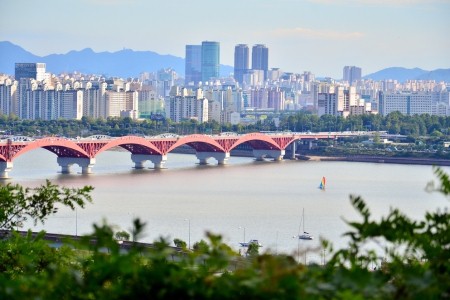 Depart Seoul and transfer to the Korean Folk Village, home to traditional 18th-19th century houses. From here travel to Songnisan National Park and the Beopjusa Temple. Overnight in Daegu. (B)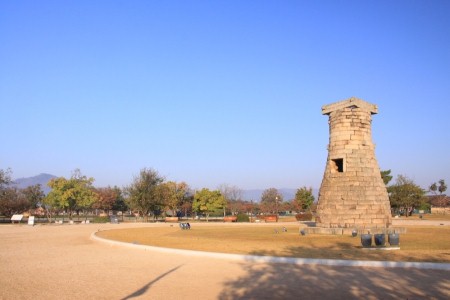 Start the day with a visit to the Yangnyeongsi Museum of Oriental Medicine and also Daegu's Seomun Market. Transfer to Gyeongju and on arrival, enjoy a tour of the Chomsongdae Astronomic Observatory and Royal Tumuli Park. Check in to the hotel for two nights. (B)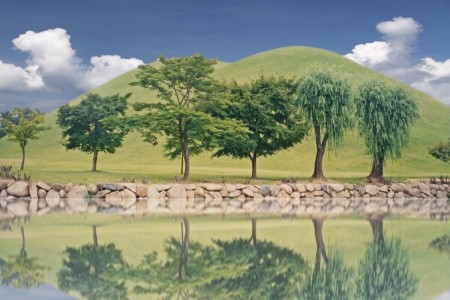 Enjoy a full day tour of Gyeongju. Visit UNESCO registered Bulguksa Temple and Seokguram Grotto which was established in the 8th century. Visit Gwaeneung Royal Tomb and enjoy a beautiful scenic drive along the coastal road to Guryongpo Port. Return to Gyeongju. (B)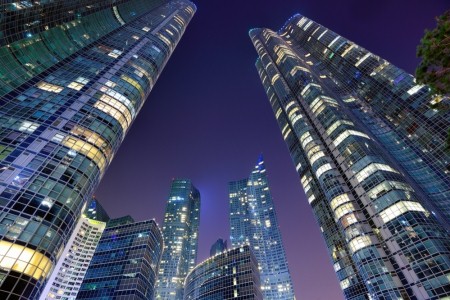 Depart Gyeongju in the morning and drive to the Unmoonsa Temple (Buddhist Nuns' Temple). Continue to Busan and enjoy a city tour of the main sights including Busan Tower, Jagalchi Fish Market and Nampodong Street. Check into the hotel for an overnight stay. (B)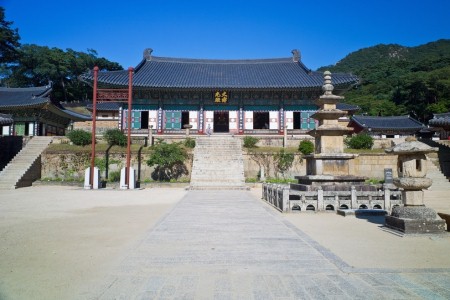 Transfer to Gayasan National Park and visit the famous Haeinsa Temple. The Temple is home to one of Korea's chief national treasures, the Tripikata Koreana, made to protect Korea with the will of the Buddha's powers from Mongolian troops. Venture to Andong and Hahoe village, a well preserved traditional village, which was visited by Queen Elizabeth the 2nd in 1999. Hahoe is a village well-known for its mask dance. Later proceed to Chungju Lake, and check into the hotel for an overnight stay. (B)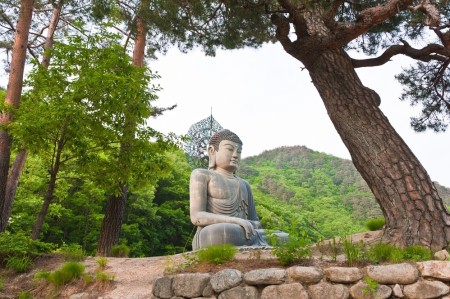 This morning enjoy a sightseeing boat trip on Chungju Lake (subject to weather conditions, if in winter the lake is frozen the boat tour will be cancelled). Transfer via Gangneung, to Seorak. In Gangneung visit the Chamsori Gramophone and Audio Museum, which has an incredible collection of 19th century gramophones and 1st generation audio systems. From here proceed to Woljeongsa Temple to experience a unique temple stay. Upon arrival at the temple clothes will be given out to wear during the stay. Enjoy an orientation into temple life and customs for the stay here. In the evening attend a bell-ringing ceremony and enjoy chanting mass and a course in meditation. For one night there will no phones/TVs in your traditional Korean style room. Shower and toilet are separated for females and males. No alcohol is allowed at the temple. (B)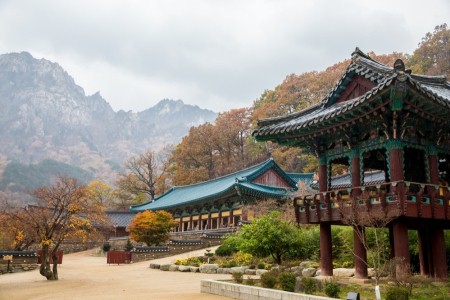 An optional early (3am) wake up call is offered for those who wish to attend morning mass view the sunrise over the East Coast. After breakfast transfer to Pine City Gangneung to visit the Chamsori Gramophone & Audio Museum before driving to Sokcho city and Mt Seorak National Park. where you can enjoy hiking if you so wish. Check into the hotel for an overnight stay. (B)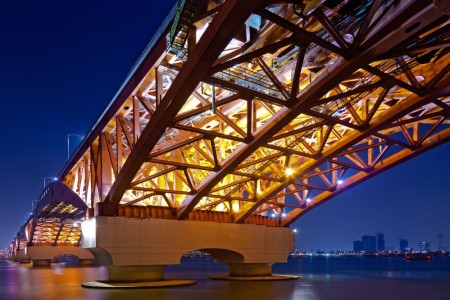 After breakfast transfer to Yanggu and visit the War Memorial Museum. Also visit the 4th infiltration tunnel dug by the North Korean Army as well as the Eulji Observatory located close to the DMZ*. Visit the Morning Calm Flower and Tree Park, which displays unique Korean wild flowers and trees in a garden located in an attractive mountain valley. From here transfer to Seoul. Enjoy the rest of the afternoon free at leisure for any final independent sightseeing. Check into the hotel for an overnight stay. *if DMZ tour is cancelled due to military procedures the tour will visit Chuncheon instead. (B)
Speak to a Regent Travel Specialist to arrange onward travel arrangements.
Pricing Information
11
day tour, from
£2045
per person
(Single person supplement + £780)
Price Includes
Accommodation in 3 & 4-star hotels with breakfast
One night stay at Woljeongsa, Samhwasa or Shinheungsa Temple in a shared, single sex room
Arrival transfer in Seoul (if arriving on exact day of tour commencement)
All transportation whilst on the tour
Sightseeing with English-speaking guides
Entrance fees on sightseeing tours
Price Excludes
International flights – please contact us for best available prices
Departure transfer in Seoul
Travel Insurance
Gratuities
Price Notes
Upgraded hotel options are available.
Itinerary Dates
From Price
Single Room Supp.

12 Feb 2024

-

22 Feb 2024

£2045
£780

19 Feb 2024

-

29 Feb 2024

£2045
£780

04 Mar 2024

-

14 Mar 2024

£2045
£780

18 Mar 2024

-

28 Mar 2024

£2045
£780

01 Apr 2024

-

11 Apr 2024

£2045
£780

15 Apr 2024

-

25 Apr 2024

£2045
£780

13 May 2024

-

23 May 2024

£2045
£780

20 May 2024

-

30 May 2024

£2045
£780

10 Jun 2024

-

20 Jun 2024

£2045
£780

17 Jun 2024

-

27 Jun 2024

£2045
£780

08 Jul 2024

-

18 Jul 2024

£2045
£780

22 Jul 2024

-

01 Aug 2024

£2045
£780

05 Aug 2024

-

15 Aug 2024

£2045
£780

19 Aug 2024

-

29 Aug 2024

£2045
£780

02 Sep 2024

-

12 Sep 2024

£2045
£780

23 Sep 2024

-

03 Oct 2024

£2045
£780

07 Oct 2024

-

17 Oct 2024

£2045
£780

21 Oct 2024

-

31 Oct 2024

£2045
£780

04 Nov 2024

-

14 Nov 2024

£2045
£780

18 Nov 2024

-

28 Nov 2024

£2045
£780

02 Dec 2024

-

12 Dec 2024

£2045
£780

09 Dec 2024

-

19 Dec 2024

£2045
£780
Image Gallery
Click on images to enlarge