For thousands of years dogs have played a crucial role in the hunting communities of East Greenland and they still play an important part for local hunters today. This dog sledding expedition travels on an amazing journey through the magnificent Ammassalik island. Explore the island with native mushers and their dogs, driving up and down glaciers and mountains and riding on the icy fjords whilst enjoying the breathtakingly beautiful icy scenery. Visit a small settlement and experience the way of life in this very remote part of Greenland. Go snowshoeing up mountains for a magnificent view over the Sermilik ice fjord with all its icebergs, and also go looking for seals with a local Inuit.
This trip is a unique opportunity to explore the magnificent, raw and icy wilderness in the most authentic way possible so conditions are quite basic. Travellers should be in good physical condition and be physically active on a regular basis (i.e. 2-4 hours per week). Nights are spent in basic mountain huts with sleeping bags in shared accommodation, and some outdoor facilities. A full packing list will be given to you but please bear in mind when you come to book that conditions are basic whilst you are out with your dog sledding teams.
*This is a very popular trip with limited departures and places available - early booking is recommended.
Tour Itinerary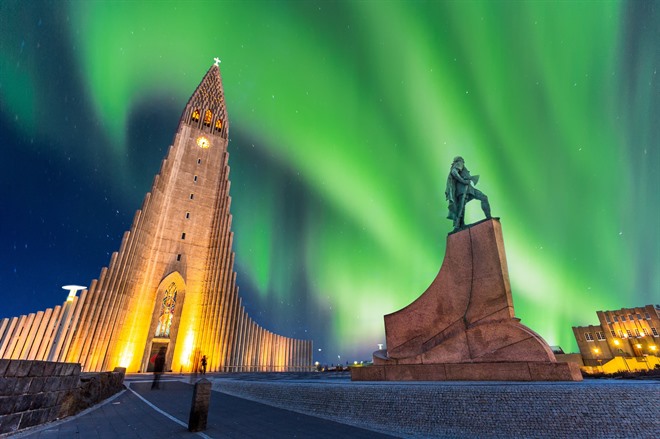 Fly from the UK to Reykjavík and transfer to your hotel. Have the evening free to explore this cosmopolitan city with an abundance of restaurants, cafes, bars as well as intriguing museums and a thriving arts scene.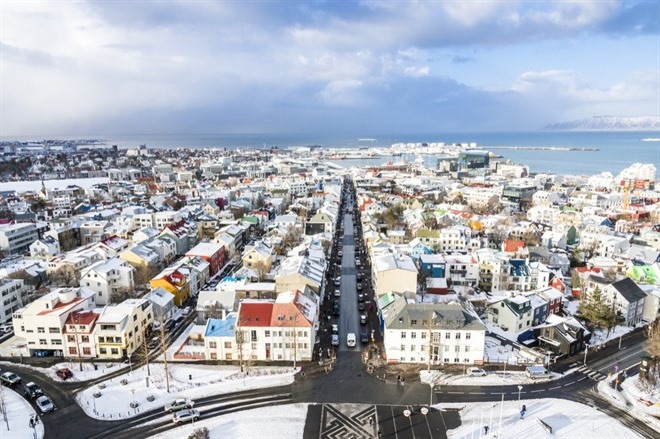 Spend the day exploring the Icelandic capitals Reykjavík at leisure. Discover shops, galleries and cafés by walking on Laugavegur street or opt for an optional watching boat tour.* (B)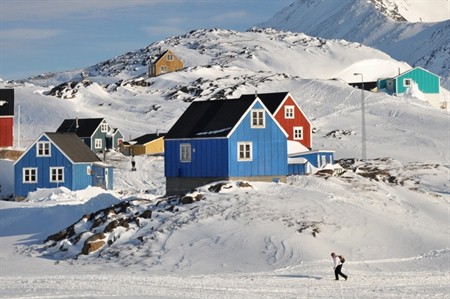 Take the airport shuttle to Keflavik Airport for your flight to Kulusuk. On arrival, transfer by helicopter* to Tasiilaq on the island of Ammassalik, in the remote eastern corner of Greenland with a population of just 2,000 people. Reach your guesthouse and after settling in enjoy dinner and discuss the plans for your trip with your guide and the rest of your group. If the conditions are right, after dinner you can step outside with the hope of seeing the Northern Lights. (B,D)
*Please note that this is weather-dependent and you may travel by boat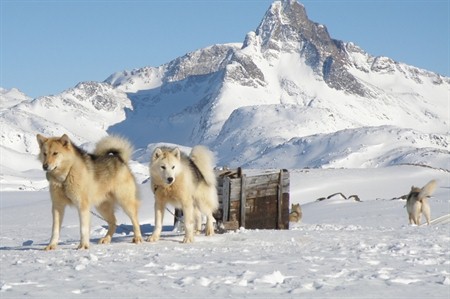 This is what Greenland is all about - after breakfast meet your dog team and musher and head to King Oscar's fjord, via the Qordlortoq lake where the dogs will take a breather whilst waiting for the other teams to join them. Head through the mountain valleys and relax at a remote mountain hut with some refreshments. From there climb up to 500 metres with views across the Sermilik Ice Fjord, before descending and spending the night in a hut close to the shores of the fjord. The accommodation is relatively basic, with shared facilities, but you will hear nothing but the creaking ice and the voices of your fellow travellers. (B,L,D)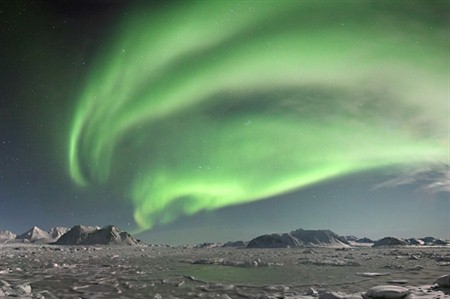 Today enjoy the majestic surroundings of your location. From the edge of the fjord you can sit and watch the icebergs float past and simply sit whilst blanketed by the silence of a true wilderness. If you are feeling energetic the experienced guide can lead you on a snow-shoeing expedition through the area's local fells and lower mountains. In the evening, with very few unnatural lights within miles, clear skies will mean that this is one of the best locations in the world to see the aurora borealis. (B,L,D)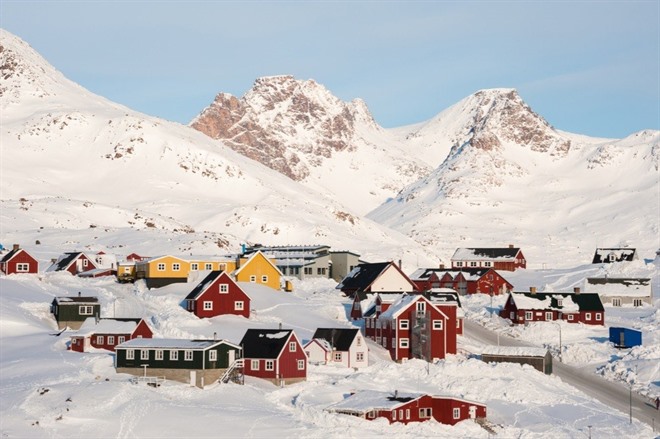 After a day's relaxation pack up the sleds and head to the settlement of Tiniteqilaaq—today's journey will be hard work ascending and descending the steep fells and traversing the Tinit glacier. En-route there will be regular stops for refreshments and photo opportunities, and you will be rewarded with views across the iceberg filled fjord. On arrival in the settlement, depending on the weather conditions, there may be an opportunity to join one of the locals on a boat ride in the fjord, and in the evening have dinner with a local family where you can learn about life living in this remote area and local customs. The accommodation is still relatively basic, but there are showers available in the settlement. (B,L,D)

Today continue up the 10 kilometre long Kugarmit valley. Pass numerous large glaciers and cross several frozen lakes, where at the end of the valley you descend steep slopes before finally arriving at the Imaila Fjord. Continue on the frozen fjord towards the closed settlement of Qernetivartivit, for an overnight stay in a basic hut (there are no shower facilities here). If time allows for it, we can bring out our fishing rods and try our luck fishing for Greenlandic halibut and redfish.(B,L,D)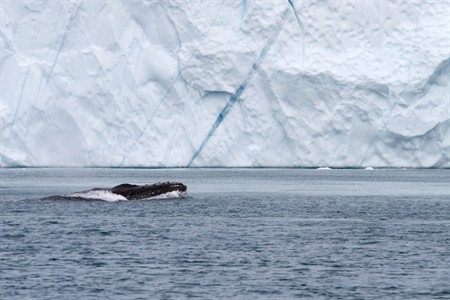 Returning to Tasiilaq takes you across high glaciers and is hard work for not only the dogs, but also the mushers and passengers. Reach Tasiilaq (journey will take about 5-6 hours) and check in at the guesthouse where you can take advantage of the more modern facilities than you will have experienced whilst out on your dog-sled adventure. Enjoy a hearty dinner with your travelling companions whilst reflecting on your adventure. (B,L,D)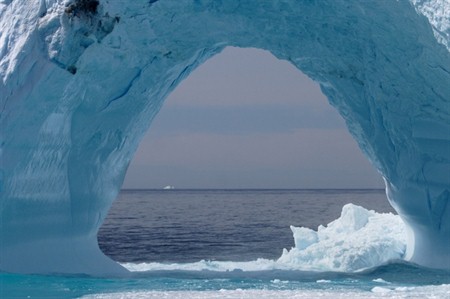 Have a day free to explore Tasiilaq. There are walking trails leading from the settlement and you can visit the town museum to learn about local culture, as well as a craft workshop and church. The harbour provides you with a glimpse into traditional Greenlandic life where you can see the locals heading out to catch their dinner. (B,D)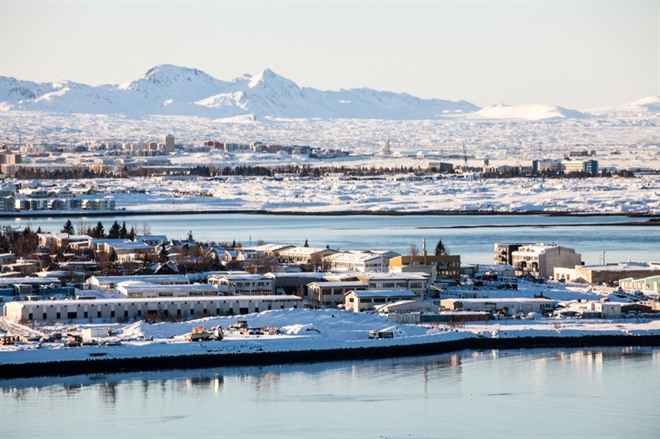 Transfer from your accommodation to the heliport for the short trip to Kulusuk for your flight to Reykjavík. On arrival, make your way to your hotel and have the rest of the day at leisure. If you would to book optional excursions or extra time in Iceland, please contact one of our specialists. (B)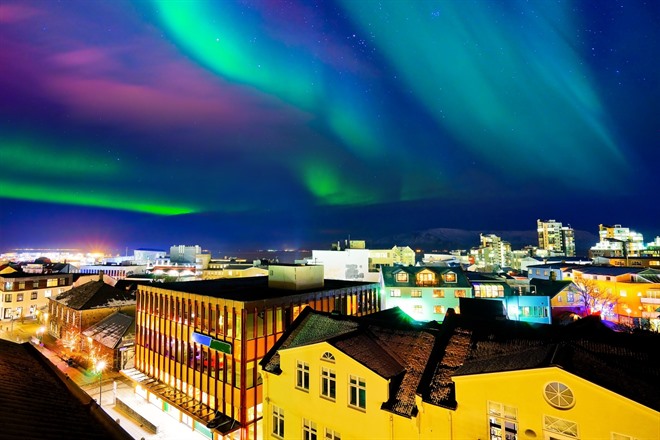 Transfer back to the international airport for your flight back to the UK. (B)
Image Gallery
Click on images to enlarge