Enjoy a short break in Tromsø, the gateway to the Arctic and Norway's northernmost hub.
Tromsø is a lively, cultural city surrounded by mountains, sprawling forests, deep fjords and picturesque islands.Enjoy a family break in the heart of the city during the four night stay at Thon Hotel Polar. This is an ideal destination for families.
Family price for 2 adults and 2 children ( up to 13 years old) starts from £5,800
Tour Itinerary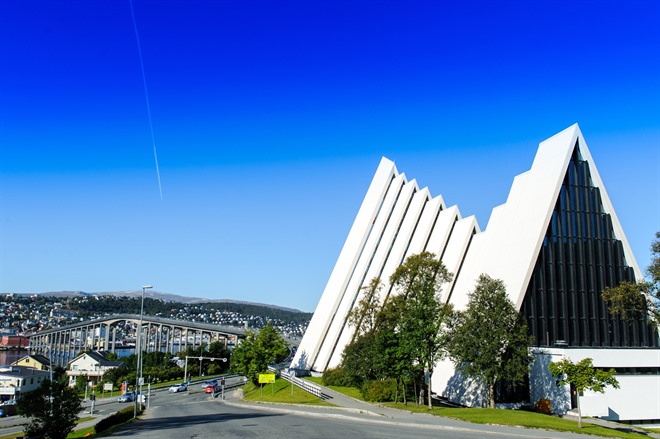 Fly to Tromsø and transfer to the city centre to check in to your hotel. The remainder of the day is free to explore this vibrant city.
Accommodation
Thon Hotel Polar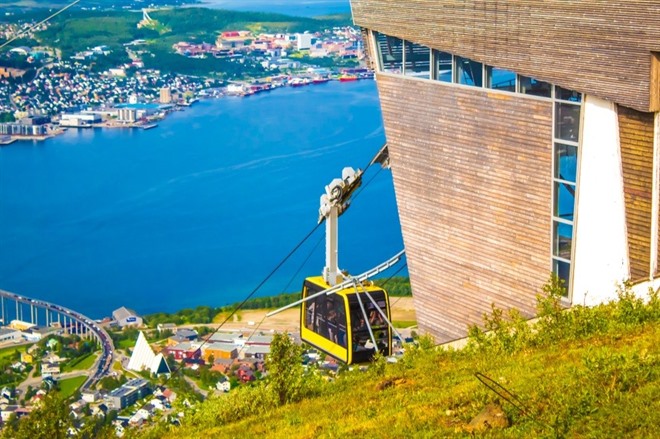 Embark on an exciting and fast paced RIB boat enjoying Tromsø from the sea, and onwards to a fishing area called Hella. Marvel at the mountains and beautiful scenery before a 15 minute hike to the top of a small hill with breathtaking views of the surrounding islands and fjords. After a walk down to a small settlement of traditional houses, you can enjoy coffee and cake while enjoying the stunning views.Finally after a short hike back to the RIB, the exciting journey resumes to take you back to Tromsø. (B)
Accommodation
Thon Hotel Polar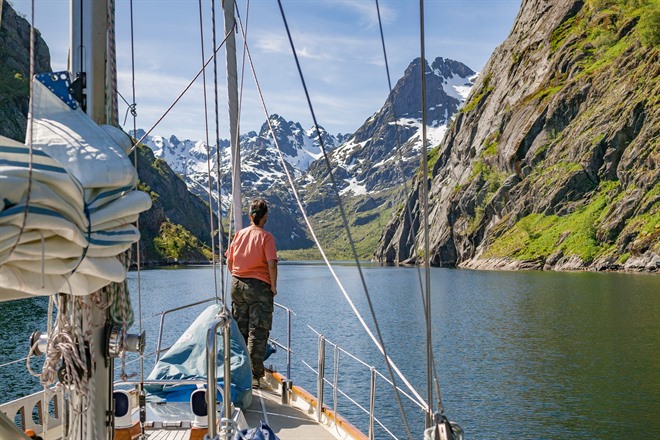 Join this exciting sailing adventure while exploring, spotting wildlife, eating fresh food and even seeing if the fish are biting at one of the chosen fishing spots.Sail through the fjords of Tromsø while experiencing Northern Norway on a comfortable, warm catamaran in a small group setting.Cruising the Arctic fjords is breathtaking and in the summer an abundance of marine life gathers far into the fjords to feed and soak up the infinite sunlight.The skipper will cook and serve a delicious homemade fish soup using the catch of the day. It doesn't get any fresher than this. (B.L)
Accommodation
Thon Hotel Polar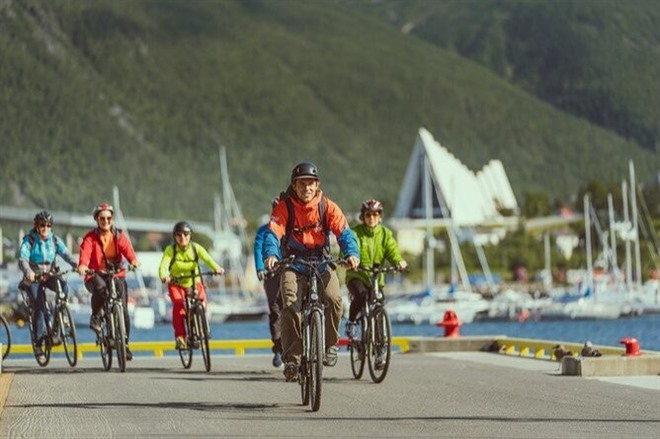 Experience the fun and freedom of electric bicycles that enable you to ride with ease around the must-see highlights of this vibrant city.Enjoy this relaxing activity with a guide, taking in the beautiful Arctic environment from a different perspective. Learn about life in Tromsø. The tour includes MS Polstjerna, Norway's best preserved vessel, Bukta, Tromso's most beautiful beach, Holt farm, the only farm on the island of Tromso, Prestvannet, the biggest lake on the island, a nature reserve and bird sanctuary, Ski jumps, the best lookout on the island and Tromsø Arctic, Alpine Botanical Garden.After the morning E bicycle activity, head to Pust, the floating sauna in the heart of Tromsø. Enjoy the relaxing properties of the warm sauna combined with the invigorating experience of ice bathing in the middle of Tromsø historical harbour. (B)
Accommodation
Thon Hotel Polar
Spend the day at leisure until it is time to head to the airport for your flight back to the UK. (B)
Image Gallery
Click on images to enlarge