Experience something truly unique on this five day tour of startling contrasts that takes you from Sweden's vibrant second city, Gothenburg, to the ultra-remote island of Hamneskär.
Hamneskär is as remote and isolated as it comes. Accessible only by RIB boat, the island sits in one of Sweden's most windblown and rugged locations. Previously considered uninhabitable, it is now home to a small and exclusive hotel in the former Lighthouse Master's building. Here, you will be one of a maximum of 18 guests and have the entire island at your leisure for kayaking, scuba diving, fishing, lazing in the seawater hot tub or just soaking in the wild tranquillity of the untamed landscape. The hotel itself is a cosy retreat, designed by local agency Stylt to reflect its nautical history and the deep blues of the surrounding ocean and has a restaurant, bar, and outdoor cafe to service all your needs. Food is locally sourced and produced, and consists of some of the freshest seafood available.
Tour Itinerary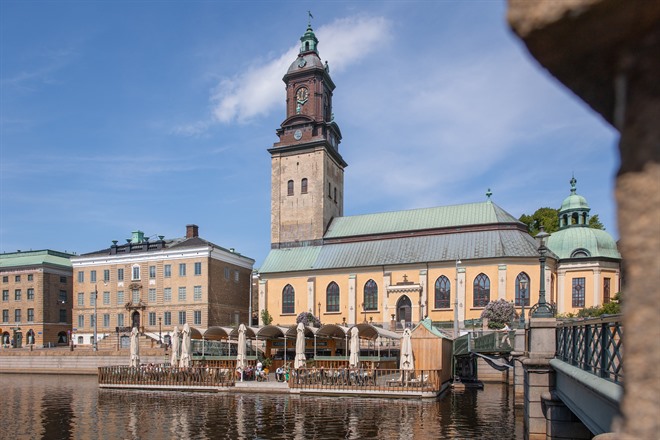 Arrive in Gothenburg, transfer to the Hotel Pigalle or other accommodations, and check in for 2 nights.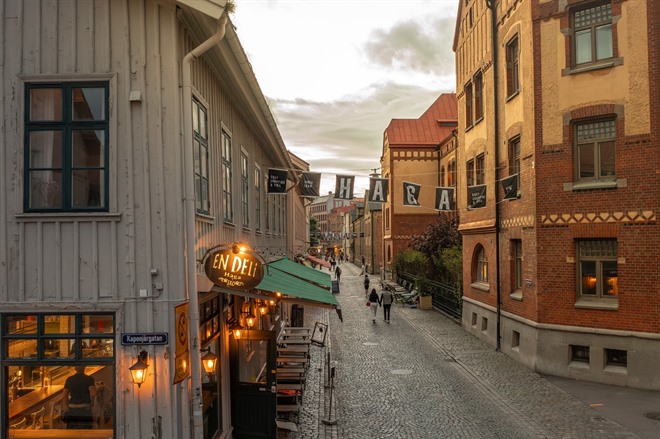 Free day to explore Gothenburg, Sweden's second city. Hip and vibrant Gothenburg is an unexpected wonder. Days are easily lost walking its fascinating streets, winding from well-preserved neoclassical architecture to creative hubs, bar-lined boulevards and the picturesque waterfront. The city buzzes with creativity, cutting-edge food, and authentic, local music. Gothenburg has spent the last few decades renovating and reinventing itself and it shows - down every turn you will find cosy cafes, art galleries, independent shops or one of the six Michelin-starred restaurants and an unshakeable liveliness. From amazing seafood to neoclassical architecture, museums and churches, Gothenburg has something for everyone. (B)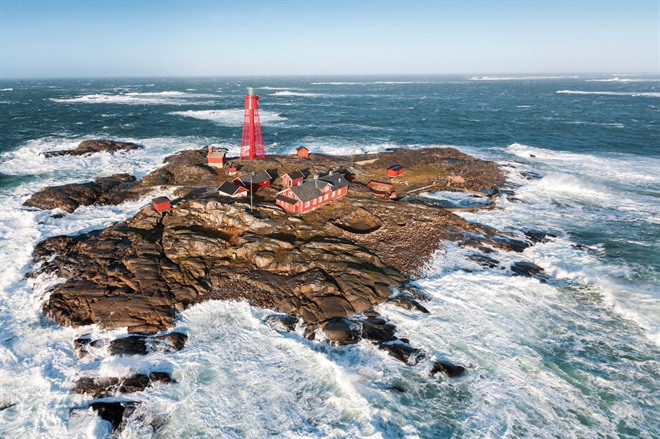 This morning transfer to the small coastal town of Marstrand, only 45 minutes north of Gothenburg to catch the RIB boat* over to Pater Noster on island of Hamneskär. This journey can take anywhere from 25 to 40 minutes depending on the weather. On arrival you will be met with either a lovely chilled glass of champagne or a warming hot drink to welcome you to your "home on the horizon" for the next 2 nights. After you have settled in enjoy a guided tour of the island and learn about the history of the lighthouse. Enjoy a sumptuous dinner in the company of other guides and wonderful hosts. (B,L,D)
* please note we can also arrange helicopter transfers.
Accommodation
Pater Noster Lighthouse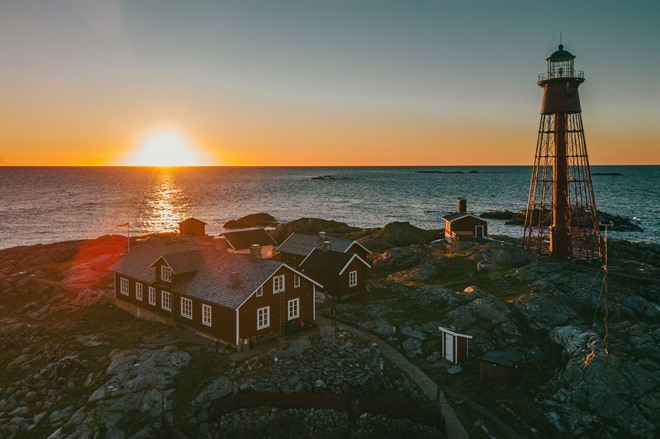 The island is best known for its cast-iron lighthouse and is popular with sailing boat owners who love to visit this rocky outcrop during warm summer months. The name Pater Noster is from the Latin for the Lord's Prayer, which during the centuries has been uttered by fearful sailors entering this dangerous archipelago. However, these days after a delicious home-cooked breakfast, the day is yours to relax and soak up these incredible sea vistas and embrace this ocean wilderness.You can always try deep-sea fishing or kayaking and even cook whatever you might catch in the ocean. Enjoy a soak in the hot tub and a quick refreshing dip in the cold tub! Find inner peace with a spot of meditation at the lighthouse. (B,L,D)
Accommodation
Pater Noster Lighthouse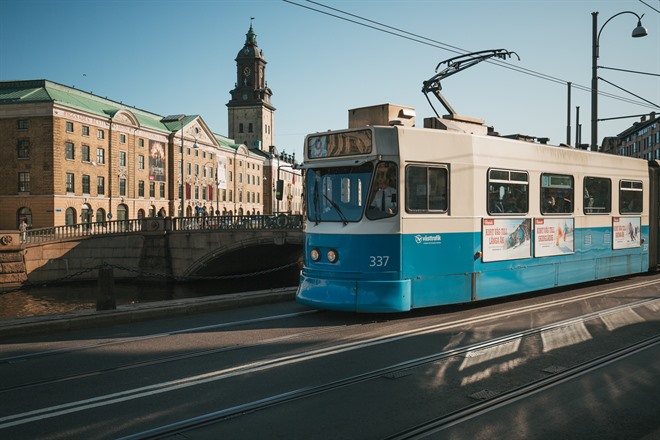 Enjoy one last breakfast and relish your final moments immersed in the blissful remoteness of this incredible, untamed destination. Then take the RIB boat back the mainland and onwards to Gothenburg for the flight back to the UK. (B)
Image Gallery
Click on images to enlarge