Discover Jordan's varied and intoxicating natural landscapes by hiking a long section of the Jordan Trail. The national route was mapped by climbing and hiking enthusiasts in Jordan to make the most of the country's astounding potential for adventure travel, following the Great Rift Valley as it makes its way from the northern border to the Red Sea in the south.
This bespoke tour is perfect for keen walkers and lovers of the great outdoors. Accompanied by naturalist guides, you'll get up close with the local flora and fauna and learn of the ancient history as you journey through Jordan. Nights are spent in remote wild camp dome tents initially, before reaching comfortable hotels in Petra and at the Dead Sea.
While the whole trail stretches 600km and can take up to 40 days to complete, this Jordan walking holiday offers a taste of the trail by following a specially selected section that covers some of the country's most scenic ecosystems and tourist attractions.
Tour Itinerary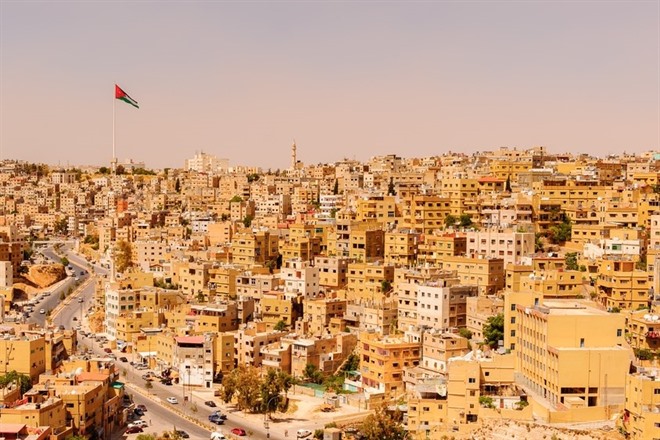 Arrive in Amman, the capital of Jordan and transfer to the hotel for check-in.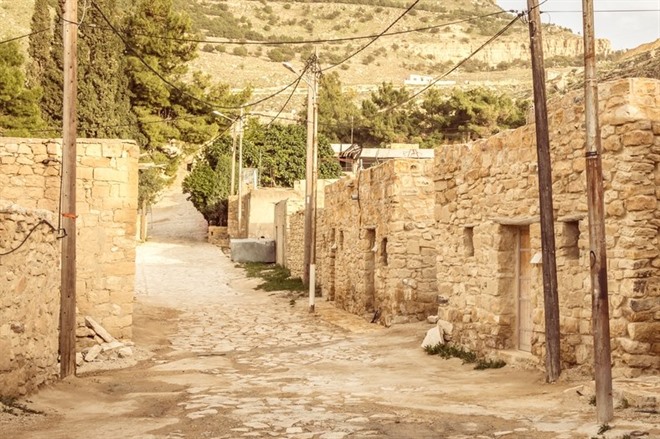 After breakfast this morning transfer to the Dana Nature Reserve and set off on your first day's trekking to the Feynan region of the reserve. The trail today begins with an easy downhill after which it levels out as you walk through a wide valley flanked by the Dana Mountains. Camp is made at Wadi Feynan. Trekking distance: 14km; approximate time: 6hours; Descent 850m. (B,L,D)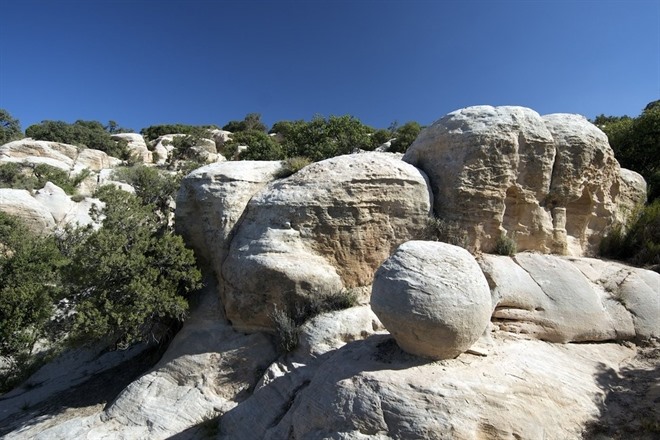 Your trek today takes you through hamada landscapes - dry and strewn with large rocks but bereft of any desert sand. The level route gives spectacular vistas across to the high mountain ranges and the expansive Wadi Araba Desert stretching out to the west. Several small wadis will be crossed throughout the day giving some variation to the predominantly flat route and Byzantine and Nabatean ruins can be found along the way. On reaching Wadi Barwas camp will be set up for the night. Trekking distance: 9.5km; approximate time: 5-6hours; Flat. (B,L,D)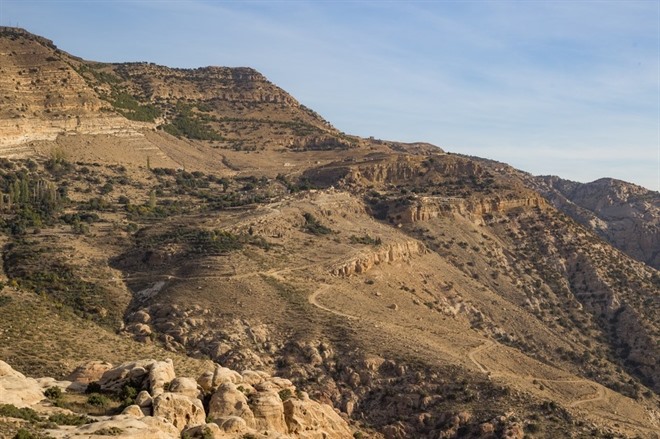 An initial rocky uphill section takes you to a goatherder's track leading up in to the mountains through a narrow and dramatic valley eastwards towards the Wadi Araba desert. This section is steep and challenging but rewarding as you reach the top. The descent to the river valley is on a well-defined trail through rocky surroundings. On reaching the dry river bed your campsite for the night is nearby. Trekking distance: 9.5km; approximate time: 6-7hours; Ascent 730m, Descent 260m. Overnight: Wild Camping. (B,L,D)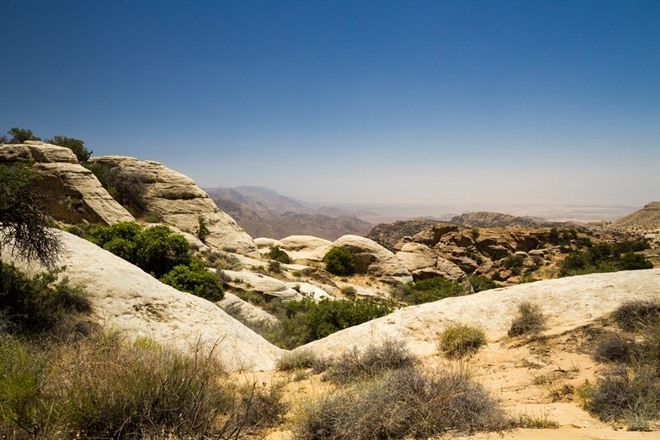 Heading back a little way along the river bed you then turn off on to a Bedouin trail that traverses a rocky side valley gradually ascending by way of dry wadis and cols. There is some scrambling involved as this part of the trail becomes quite challenging for around two hours. It eventually leads to a riverbed with perennial water in an area known for the elusive ibex. The trail continues along the wadi floor and gently climbs up in to the pale sandstone mountains of the Petra region. The climb from the valley to the escarpment where Petra is situated is gentle and beautiful with a slight uphill climb towards the end across bare rock slabs. Camp is made at the Shkaret Msei'd col. Trekking distance: 16km; approximate time: 8hours; Ascent 470m, Descent 150m. (B,L,D)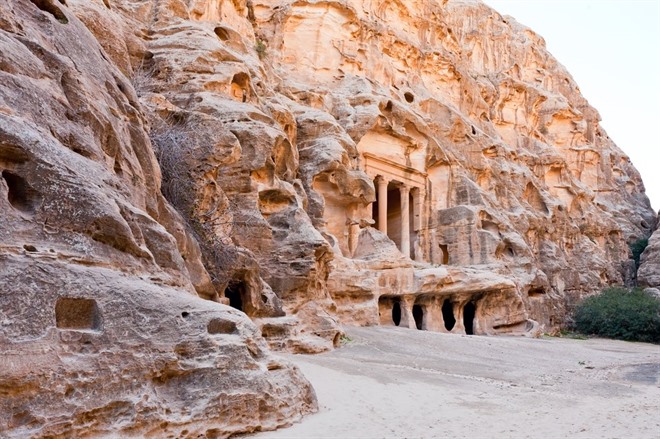 Leaving the campsite at Shkaret Msei'd the scenery changes dramatically. You leave the narrow, confining wadis behind and find yourself amongst wide-open sandstone hills that have something of the feel of a moonscape. The rock is smooth and soft and despite there being no apparent trail the terrain is easy to negotiate, with wide tracks and walkways. The Nabatean influence is apparent here and the first cut steps can be seen. The trail passes through Bedouin encampments, before reaching another rocky area where the track once again becomes indistinct, with interesting route-finding and easy scrambling. Descend into Little Petra using a little used route. The splendour of Little Petra provides an insight into what lies ahead at the main Petra site. From the main entrance of Little Petra, make your way towards Beidha with evidence of modern human settlement in the form of jeep tracks. Trekking distance: 14km; approximate time: 5-6hours; Ascent 150m, Descent 250m. (B,L,D)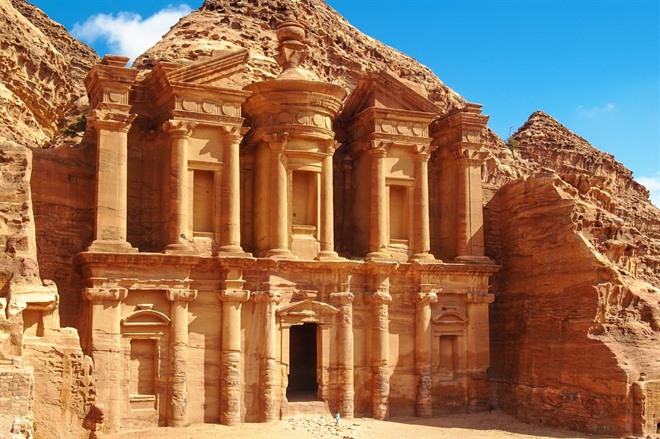 This morning your trekking crew will leave you and you will continue on with your guide. The walk from here to Petra will take between 2 and 3 hours, with the initial walk across open farmland. The route then follows a well-defined mountain track with fantastic views across to the Araba Desert, some 100 km / 60 miles away. The views are impressive and with the exception of one short (2 metre) section a head for heights is not necessary. The walk into Petra is magnificent and is the culmination of 5 days of hard walking. The initial glimpse of the top of the Monastery, as it comes into view through the mountains, has a similar effect of the first glimpse of the Treasury from the Siq. You will then trek down from the Monastery and exit Petra by the secondary Siq before re-entering the site through the main Siq so you get to see the most famous view of Petra as though you are entering for the first time. Trekking distance: 16km; approximate time: 8-10hours; Ascent 290m, Descent 230m. (B,L,D)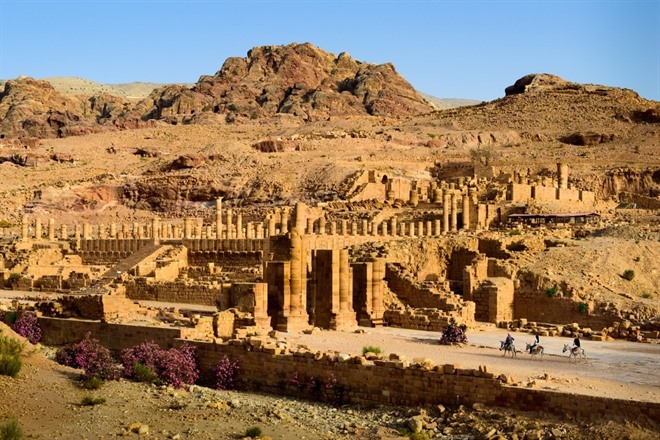 Another full day in Petra gives you the chance to explore further, enter the city along one of the high trails to the High Place of Sacrifice and from here descend past some of the lesser visited tombs. This evening head to the Petra Kitchen giving you the opportunity to help prepare your traditional Jordanian dinner. (B,D)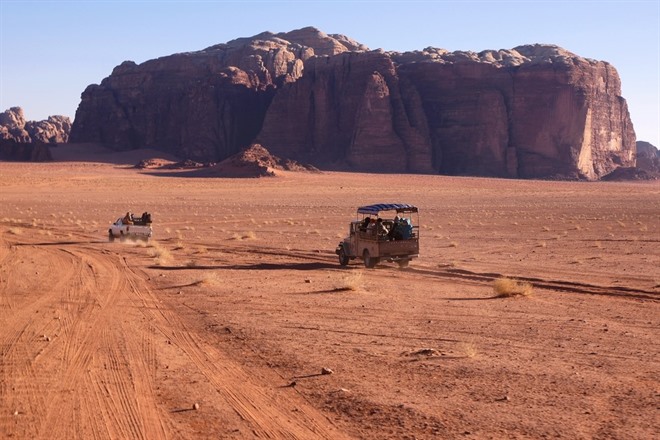 A winding road up through the mountains for some great views of the mountains that hide Petra takes you through to the desert of Wadi Rum today. A vast sandy landscape strewn with rocky outcrops hundreds of metres high, the desert is famous due to the Arab Revolt and the part that TE Lawrence played. Leaving the main roads and your car, you will drive in to the desert in a 4WD with a Bedouin driver. Visit some of the most beautiful viewpoints of the desert, walk on the dunes, scramble up the rocks and see petroglyphs thousands of years old. After your visit re-join your driver and head for the Dead Sea, check in to your hotel and spend the rest of the afternoon relaxing in the waters. (B)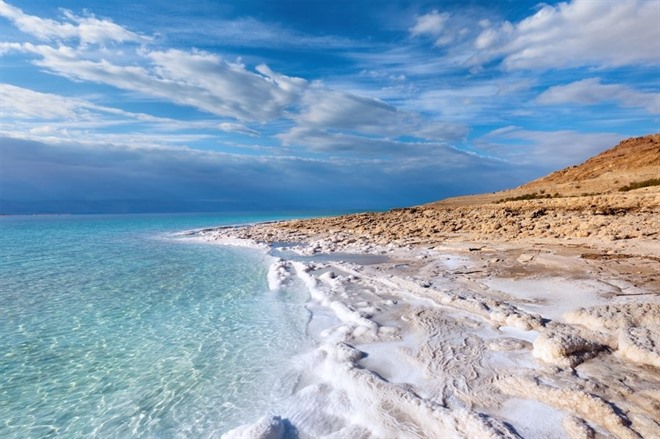 Transfer to the airport for the flight back to the UK. (B)
Image Gallery
Click on images to enlarge