Ice Cap, Icebergs & Ilimanaq Lodge
8 Day Tour, from £3895 per person
Embark on a captivating journey through Greenland's breathtaking landscapes and rich cultural tapestry. From the grandeur of the Greenland Ice Sheet in Kangerlussuaq to the awe-inspiring Icefjord in Ilulissat, experience nature's wonders. On this holiday to Greenland explore a harmonious blend of tradition and modernity amid spectacular landscapes. Spend some unwinding in one of the oldest settlements in Greenland, whilst staying in the up-market eco-lodge perched on Disko Bay. Enjoy drinks and gourmet meals in the 18th century home of missionary Paul Egede, whilst gazing out at sea for whales and icebergs.
Tour Itinerary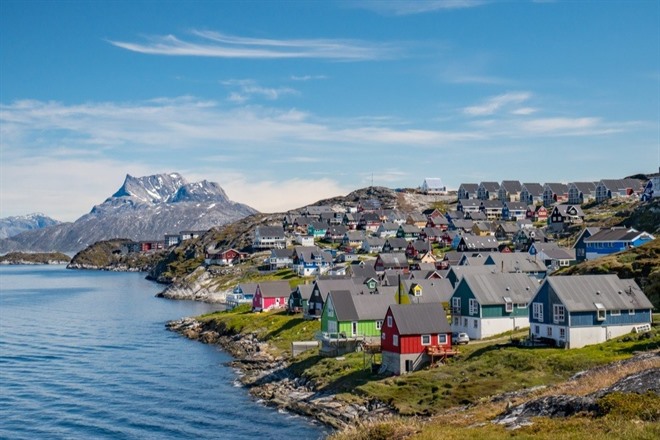 Fly with Air Greenland from Copenhagen to Kangerlussuaq. On arrival take a short walk to Hotel Kangerlussuaq and check in an overnight stay. This afternoon head out on an excursion to Greenland's Ice Cap.
The Ice Cap in Greenland stretches 2,400km from north to south and is over 1,100km wide. The Ice Cap covers 80% of Greenland with the highest point being 3,238 metres above sea level and the thickest part of the sheet more than 3,500 metres. The easiest way to see the Greenland Ice Cap is from Kangerlussuaq, driving through arctic landscapes, past glacial lakes and wild tundra to reach this incredible vast ocean of undulating ice glinting blue and turquoise in the summer sun. In the evening perhaps head up to Roklubben for an evening meal by Lake Fergusson.
Accommodation
Hotel Kangerlussuaq
Fly with Air Greenland to Ilulissat, on arrival transfer to the Hotel Arctic and check in. Today enjoy a 2-hour guided tour of the cultural and historic highlights of Ilulissat. Begin at the historical Hotel Hvide Falk and pass the Zion Church, the local fish market, the museums (entry not included), the harbour and different great viewpoints along the way. Hear about the origin of Ilulissat and how the city has developed over the years. Tonight enjoy a welcome dinner at the hotel's restaurant (drinks not included). (B,D)
Accommodation
Hotel Arctic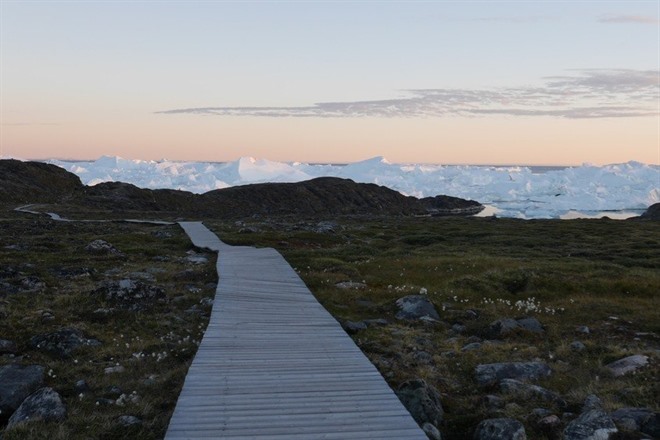 Beautiful icebergs are the setting for the old settlement Sermermiut, located one and a half kilometres south of Ilulissat. Walk along a wooden walkway and see turf hut ruins and listen to the guide's stories about Inuit people's life and traditions before the Europeans came to Greenland. In the afternoon take a boat trip out and sail among the giant icebergs at the end of the fjord – a must for any visitor to Ilulissat. (B)
Accommodation
Hotel Arctic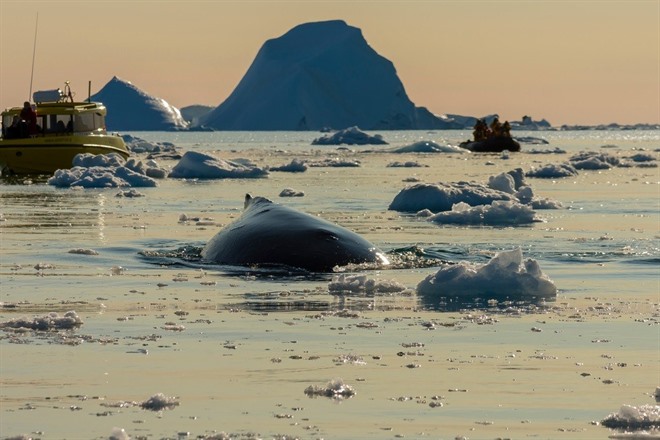 In Greenlandic waters you can see around 15 whale species. Three of these are in Greenland during winter months; the beluga whale, narwhal and Greenland whale. In the summer it is usually the humpback whale, minke whale and the fin whale that you can spot. The whales swim in the Disko Bay, or sometimes close to the city, in the ice fjord or up north at Arveprinsens Ejland. On this excursion the operators are in constant radio contact with the city's fishermen and hunters, so they almost always find them. (B)
Accommodation
Hotel Arctic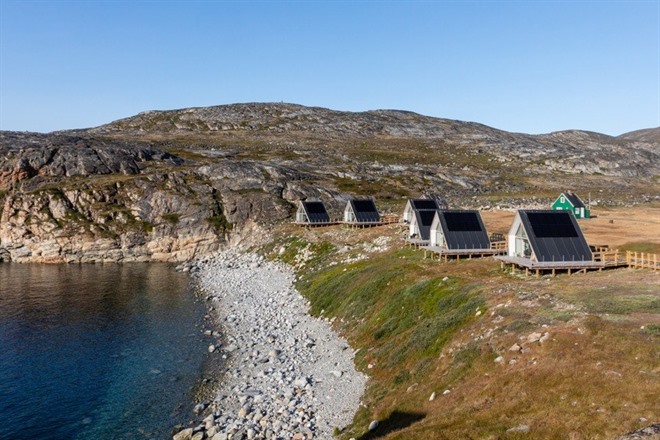 This morning sail south of the Icefjord to Ilimanaq, a journey that takes around 45 minutes. Here, stay in the amazing cabins at Ilimanaq Lodge. Learn more about the village on a short walking tour. Ilimanaq is located 15 kilometres south of Ilulissat and has about 50 inhabitants living in brightly coloured houses. Ilimanaq is a traditional Greenlandic settlement where the main industries are still hunting and fishing. In the afternoon enjoy life from the terrace of your cabin overlooking the sea. In the evening, dinner is served in a restored colonial building. (B,D)
Accommodation
Ilimanaq Lodge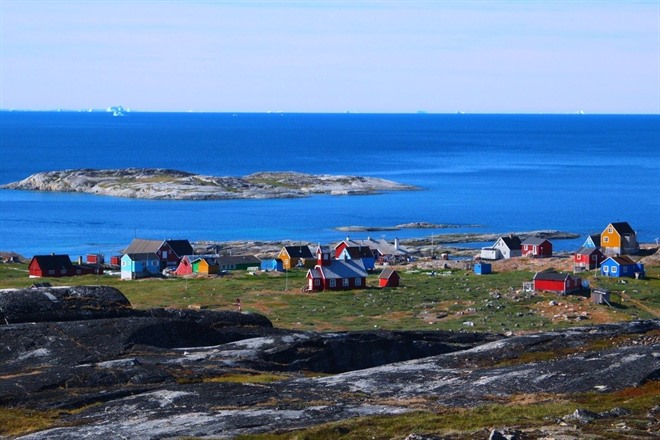 Today is free to enjoy Ilimanaq. The nature surrounding Ilimanaq is perfect for hikers. Choose your own adventure while keeping a sharp eye out for musk-oxen and other wildlife. Or perhaps join an optional excursion Ilimanaq Glacier Adventure which includes a ride on a speedboat, off-roading with ATVs and a glacier trek. Please contact our Greenland specialists to add this excursion. (B,L,D)
Accommodation
Ilimanaq Lodge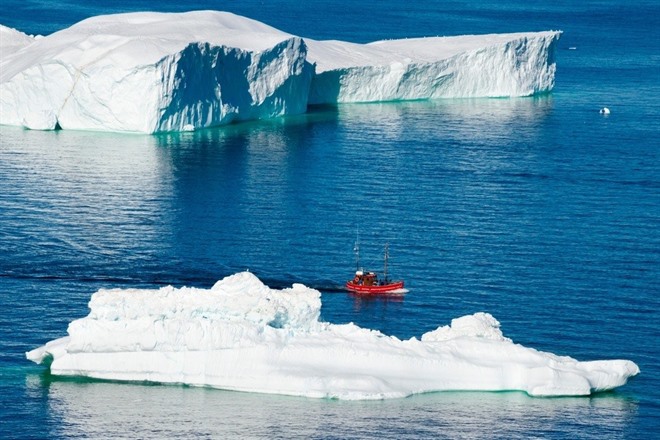 This morning take first boat from Ilimanaq to Ilulissat. Free day to relax or explore Ilulissat further. Perhaps book additional excursions such as a cruise to the settlement of Oqaatsut. Here, learn about everyday life in a tiny settlement, the local community, and Oqaatsut's heritage as a former Dutch whaling station. There may be also be the possibility to book an additional excursion to Eqi Glacier. (B)
Accommodation
Hotel Arctic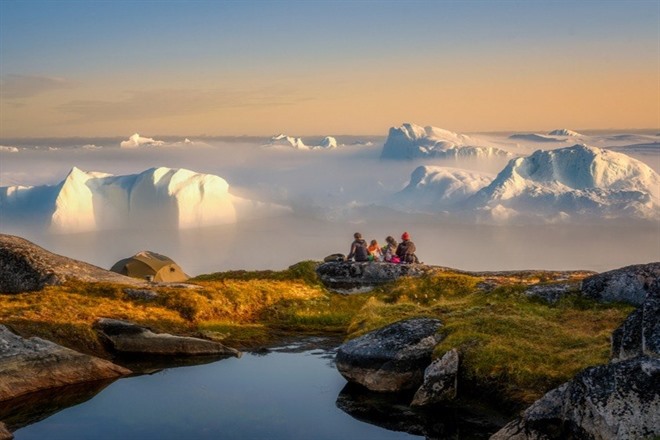 Today transfer to the airport for the flight back to Copenhagen via Kangerlussuaq. (B)
Pricing Information
8
day tour, from
£3895
per person
(Single person supplement + £825)
Price Includes
Return international flights from Denmark to Greenland
All airport taxes
Accommodation in two/three-star Hotel Kangerlussuaq with breakfast
Accommodation in four-star Hotel Arctic with breakfast
Accommodation in Ilimanaq Lodge on full board
Meals as specified (B=Breakfast, L=Lunch, D=Dinner)
All transfers and transportation as specified
Excursion - 5-hour Greenland Ice Cap
Excursion - 2-hour walking tour of Ilulissat
Excursion - 2-hour Walk to Sermermiut Settlement
Excursion - 2.5-hour Iceberg Sightseeing Boat Trip
Excursion - 3.5-hour Whale Watching Trip
Price Excludes
Travel Insurance
Any meals not specified in the itinerary
Optional excursions
Price Notes
This trip departs every Friday from 21 Jun 24 to 30 Aug 24

Due to flight times from Copenhagen to Ilulissat and return - overnights are required in Copenhagen, please contact us for details and for prices from flights from the UK to Copenhagen.
Tour Route Map
Greenland, Kangerlussuaq
Greenland, Ilulissat
Greenland, Ilulissat
Tour Accommodation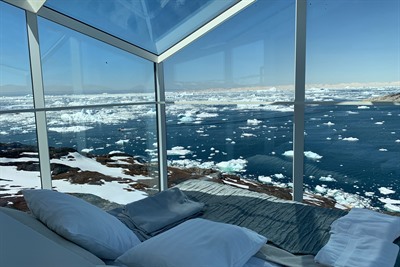 Hotel Arctic
Hotel Arctic Hotel Arctic is the world's most northerly 4-star hotel, located right on the edge of the Ilulissat Ice Fjord - a wonder of the world which is on the UNESCO World Heritage......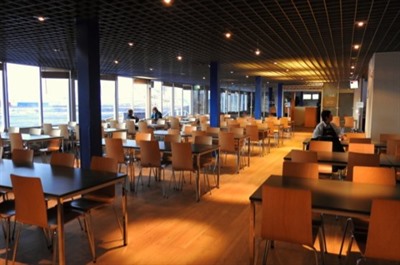 Hotel Kangerlussuaq
Hotel Kangerlussuaq Hotel Kangerlussuaq is centrally located in Greenland's only inland settlement, offering a mixture of en suite double/twin rooms and a variety of suites and family rooms. The......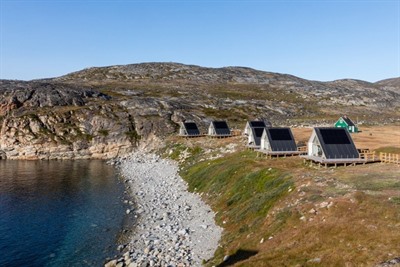 Ilimanaq Lodge
Ilimanaq Lodge Discover a haven of tranquillity at Ilimanaq Lodge, perfectly situated south of the renowned Ilulissat Ice Fjord. Gaze upon immense icebergs and captivating......
Image Gallery
Click on images to enlarge