Ice Cap & Icebergs
7 Day Tour, from £3450 per person
Combine the two towns of Kangerlussuaq and Ilulissat on this summer holiday in Greenland including many excursions. Kangerlussuaq is one of the easiest places from which to travel to Greenland's Ice Cap, where you can take an easy walk on the ice, strap on some crampons for a hike and for the brave camp in tents on the glacier. Most travellers to Greenland head for Ilulissat for some incredible boats trips to see icebergs and whales.
Tour Itinerary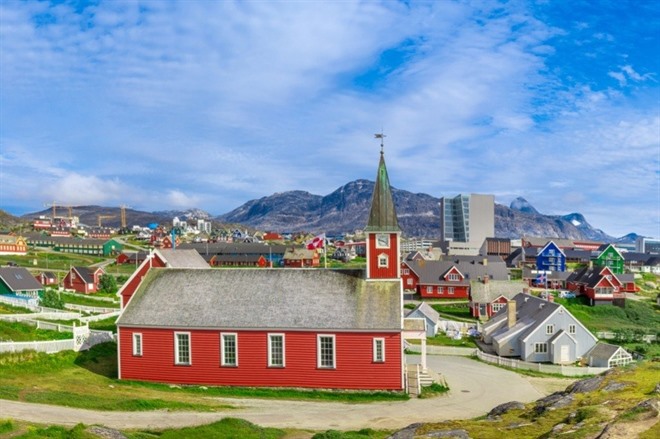 Fly with Air Greenland from Copenhagen to Kangerlussuaq. On arrival take a short walk to Hotel Kangerlussuaq and check in for 2 nights. This afternoon head out on an excursion to Greenland's Ice Cap.
The Ice Cap in Greenland stretches 2,400km from north to south and is over 1,100km wide. The Ice Cap covers 80% of Greenland with the highest point being 3,238 metres above sea level and the thickest part of the sheet more than 3,500 metres. The easiest way to see the Greenland Ice Cap is from Kangerlussuaq, driving through arctic landscapes, past glacial lakes and wild tundra to reach this incredible vast ocean of undulating ice glinting blue and turquoise in the summer sun. In the evening enjoy a dinner at Roklubben by Lake Fergusson. (D)
Accommodation
Hotel Kangerlussuaq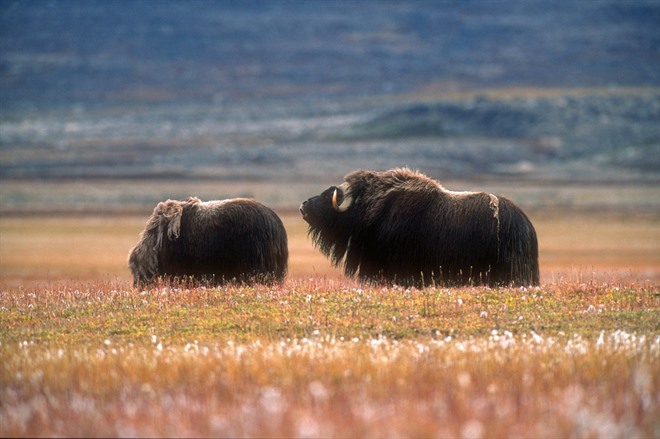 This morning head out with a local guide on a short excursion of arctic tundra around Kangerlussuaq. With a fjord on one side and the massive Greenland ice sheet bordering the other, Kangerlussuaq is surprisingly one of the most ice-free tracks of land in the whole of Greenland. Its location is a paradise for both reindeer and musk oxen, who thrive in this environment due to the relatively mild, stable and dry climate and the abundance of food. Head out of town on off-road 4WD coaches, and follow a route through the beautiful tundra landscape, while the guide tells you about the surrounding flora and fauna. With a bit of luck, spot musk oxen roaming freely in their natural habitat around Kangerlussuaq and learn about these incredible creatures. Also look out for other wildlife in the area, such as reindeer, and learn about the tundra's vegetation and flowering plants. The rest of the day is free. (B)
Accommodation
Hotel Kangerlussuaq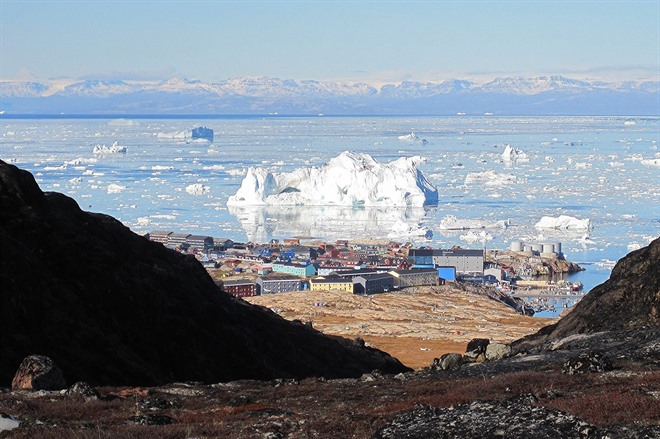 Fly with Air Greenland to Ilulissat, on arrival transfer to the Hotel Arctic and check in for 4 nights. Today enjoy a 2-hour guided tour of the cultural and historic highlights of Ilulissat. Begin at the historical Hotel Hvide Falk and pass the Zion Church, the local fish market, the museums (entry not included), the harbour and different great viewpoints along the way. Hear about the origin of Ilulissat and how the city has developed over the years. (B)
Accommodation
Hotel Arctic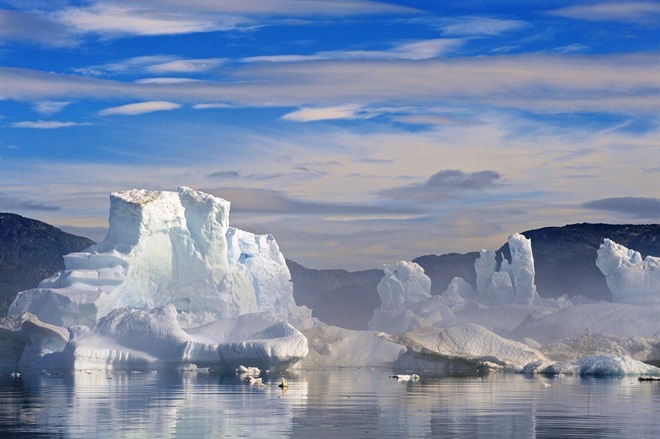 Beautiful icebergs are the setting for the old settlement Sermermiut, located one and a half kilometres south of Ilulissat. Walk along a wooden walkway and see turf hut ruins and listen to the guide's stories about Inuit people's life and traditions before the Europeans came to Greenland. In the afternoon take a boat trip out and sail among the giant icebergs at the end of the fjord – a must for any visitor to Ilulissat. (B)
Accommodation
Hotel Arctic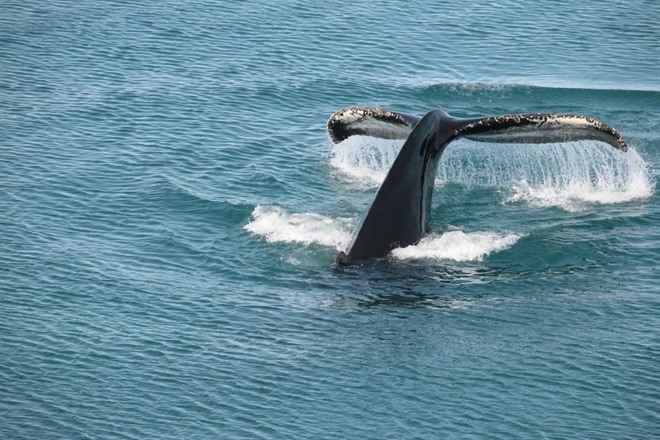 In Greenlandic waters you can see around 15 whale species. Three of these are in Greenland during winter months; the beluga whale, narwhal and Greenland whale. In the summer it is usually the humpback whale, minke whale and the fin whale that you can spot. The whales swim in the Disko Bay, or sometimes close to the city, in the ice fjord or up north at Arveprinsens Ejland. On this excursion the operators are in constant radio contact with the city's fishermen and hunters, so they almost always find them. (B)
Accommodation
Hotel Arctic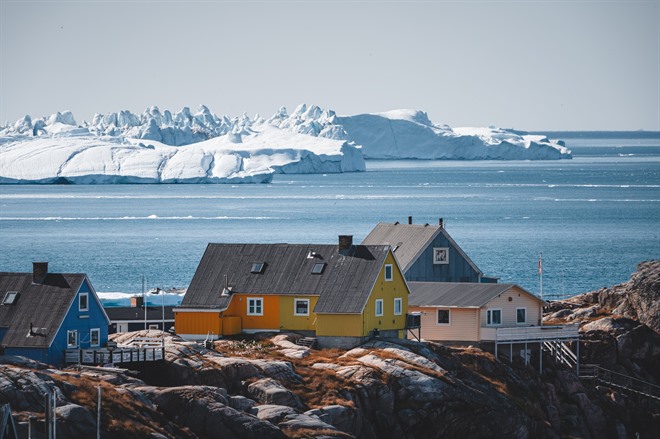 Free day to relax or explore Ilulissat further. Perhaps book additional excursions such as a visit to see sleddogs, or perhaps another boat trip out to Eqi Glacier or to visit other settlements such as Ilimanaq or Oqaatsut. (B)
Accommodation
Hotel Arctic
Today transfer to the airport for the flight back to Copenhagen. (B)
Pricing Information
7
day tour, from
£3450
per person
(Single person supplement + £495)
Price Includes
Return international flights from Denmark to Greenland
All airport taxes
Accommodation in 2/3-star Hotel Kangerlussuaq with breakfast
Accommodation in four-star Hotel Arctic with breakfast
Meals as specified (B=Breakfast, L=Lunch, D=Dinner)
All transfers and transportation as specified
Excursion - Greenland Ice Cap
Excursion - Tundra Tour
Excursion - 2-hour walking tour of Ilulissat
Excursion - 3-hour Iceberg Sightseeing Boat Trip
Excursion - 3-hour Whale Watching Trip
Excursion - 2 hour Walk to Sermermiut Settlement
Price Excludes
Travel Insurance
Any meals not specified in the itinerary
Optional excursions
Tour Route Map
Greenland, Kangerlussuaq
Greenland, Ilulissat
Tour Accommodation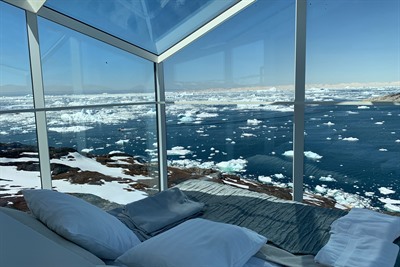 Hotel Arctic
Hotel Arctic Hotel Arctic is the world's most northerly 4-star hotel, located right on the edge of the Ilulissat Ice Fjord - a wonder of the world which is on the UNESCO World Heritage......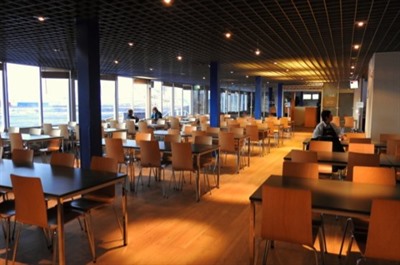 Hotel Kangerlussuaq
Hotel Kangerlussuaq Hotel Kangerlussuaq is centrally located in Greenland's only inland settlement, offering a mixture of en suite double/twin rooms and a variety of suites and family rooms. The......
Image Gallery
Click on images to enlarge