Perfect for those with children, this family fly-drive based in the Golden Circle area of southern Iceland offers the chance to see the natural wonders of this incredible country at your own pace. Taking the time to enjoy optional activities or excursions along the way, driving time is kept to a minimum with maximum time spent out of the car enjoying numerous attractions. Discover the natural wonders of the Golden Circle, delve into Reykjanes Peninsula and perhaps opt for a visit to the famous Blue Lagoon for a therapeutic dip in the geothermal waters. There are stunning waterfalls, relaxing geothermal pools, bird cliffs and easy walking trails. A fly-drive holiday gives you the chance to do your own thing and relax at leisure.
Family price for 2 adults and 2 children starts from £4,480

Tour Itinerary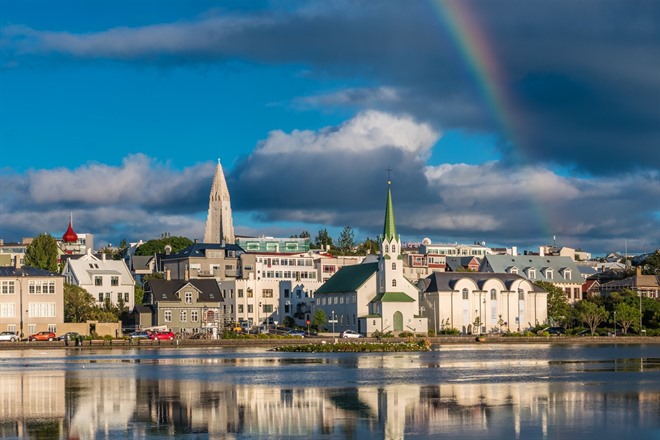 Arrive at Keflavik International airport, collect your car and drive to the Stracta Hotel located in the small town of Hella on the edge of the famous Golden Circle area. (135Km)

Accommodation
Stracta Hotel Hella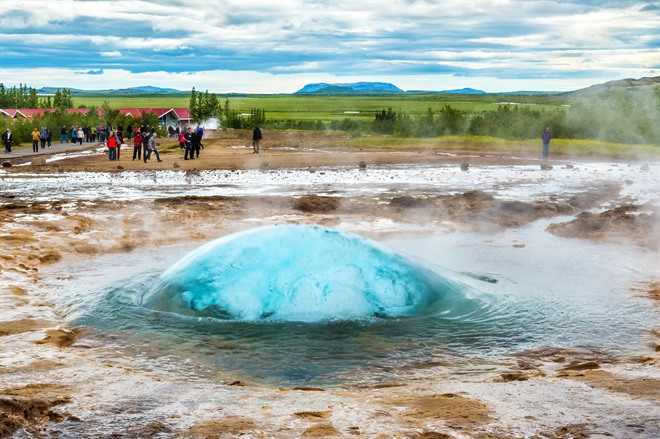 Tick off the natural geological wonders of Iceland's famous Golden Circle route. Visit the immense and thundering Gullfoss waterfall and set off to explore the steaming Geysir hot spring area, where the famous Strokkur geysir erupts around every 10-15 minutes. In the afternoon, visit Þingvellir National Park; listed as a UNESCO World Heritage Site, this incredible region is known for its remarkable geology as two tectonic plates pull apart to create a craggy rift through the park. It was also here that the Vikings established their parliament in 930 AD. Drive back to your accommodation. (B) (190Km)

Accommodation
Stracta Hotel Hella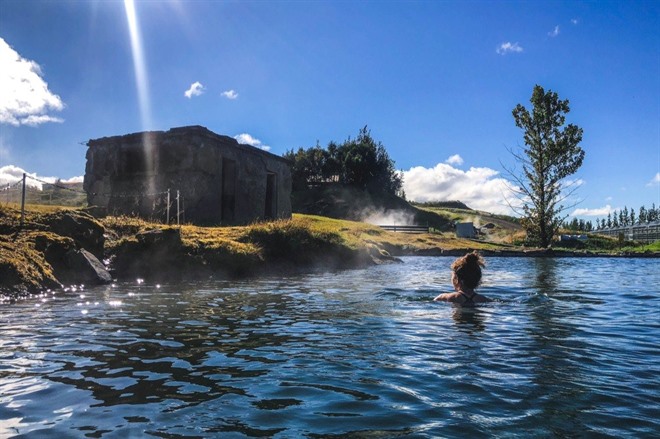 Today simply relax at your apartment enjoying the landscapes of this truly unique country. You may also opt to bathe in the geothermal waters of the Secret Lagoon, located near the village of Fludir (43Km one-way, entrance not included), or to visit the Lava Centre (71Km one-way, entrance not included), an interactive high-tech educational exhibition depicting volcanic activity, earthquakes and the creation of Iceland over millions of years. (B)

Accommodation
Stracta Hotel Hella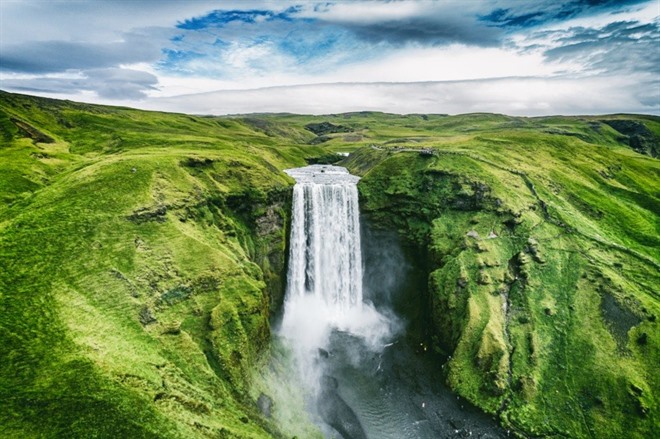 Drive along the beautiful south coast of Iceland, perhaps choosing to stop at the iconic waterfalls of Skógafoss and Seljalandsfoss, the bird cliffs at Dyrholaey and continuing to Iceland's southernmost village Vik. (B) (220Km)
Accommodation
Stracta Hotel Hella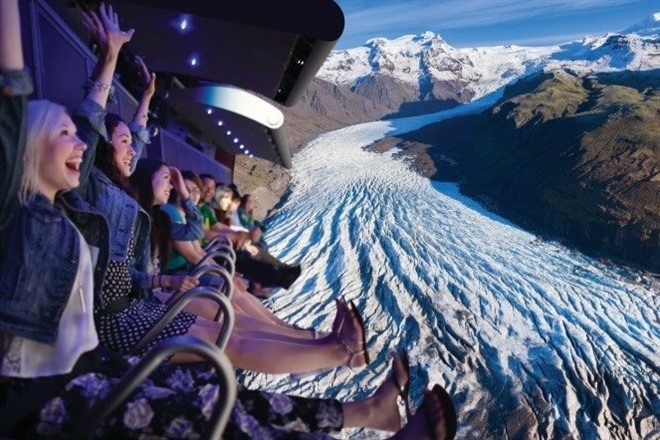 Spend the day exploring the Icelandic capital Reykjavík and discover the highlights of its history and culture. Perhaps visit the famous Hallgrímskirkja Church, whose design was inspired by basalt lava columns - a common volcanic rock formation in Icelandic nature - pass by the old Höfði house, where the summit between the presidents Ronald Reagan and Mikhail Gorbachev took place in 1986, and continue to the Harpa concert hall and conference centre.
During the day embark on optional excursions such as Reykjavík's newest attraction FlyOver Iceland, or an adventurous whale watching tour. The FlyOver Iceland experience utilises state-of-the-art technology to give you the feeling of flight as you virtually soar over sweeping glaciers, stunning fjords and the most iconic Icelandic landscapes. You will hang suspended, feet dangling, before a 20-metre spherical screen while the film whisks you away on an exhilarating journey across Iceland. Special effects, including wind, mist and scents, combine with the ride's motion to create an unforgettable 9 minute experience. (B) (190Km)
Accommodation
Stracta Hotel Hella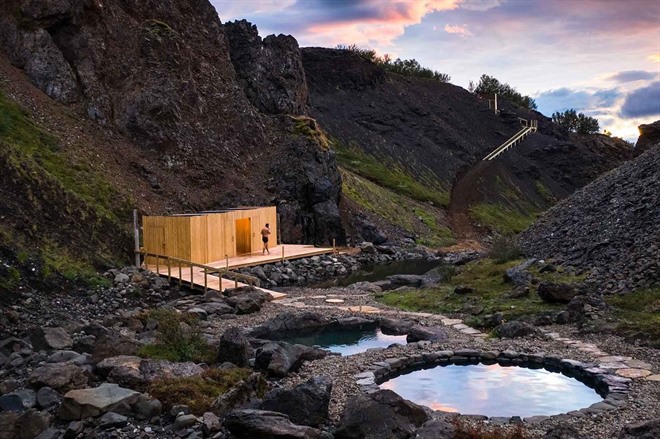 Today opt to drive from your accommodation to the Husafell Canyon Baths (entrance not included) from where you can enjoy a 2-hour relaxed walk among waterfalls and stunning scenery followed by an unwinding soak in a geothermal pool. Here you can choose from three geothermal pools of varying temperatures: 30°C, 41°C plus a cold-water spring at 10°C, each with a spectacular view of the surrounding canyon, mountains and glaciers. (B) (370Km)

Accommodation
Stracta Hotel Hella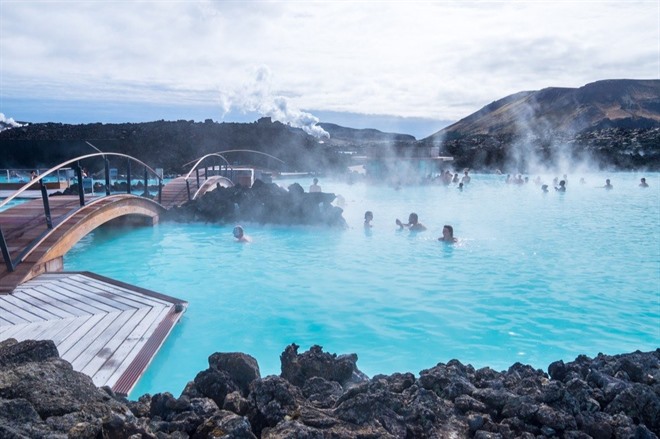 Continue along the south coast of Reykjanes peninsula and reach the famous Blue Lagoon (optional entrance), known for its special mineral-rich waters. The bright-blue glow of the water comes from a type of blue-green algae unique to hot springs and its milky-white appearance comes from the silica. (B) (260 Km)

Accommodation
Stracta Hotel Hella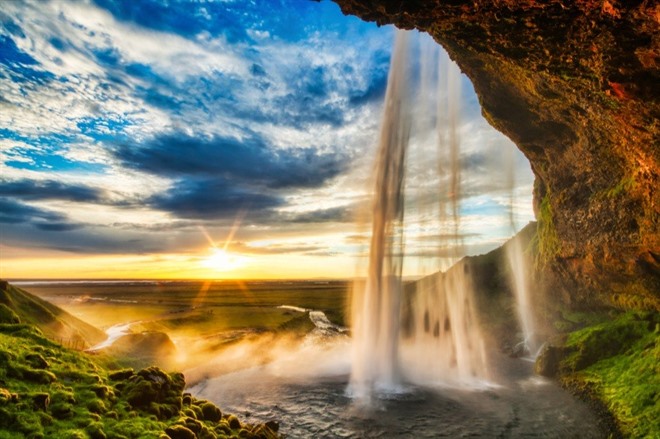 Return your car to Keflavik airport and fly back to the UK. (B) (135Km)

Image Gallery
Click on images to enlarge