When most people think of taking a long weekend getaway to Norway, Stavanger tends to be overshadowed by the country's capital. But the port town of Stavanger has a lot to offer the more adventurous explorer and is an ideal choice for those looking to experience one of Norway's spectacular fjords without taking an extended holiday.
The city is the gateway to the incredible Lysefjord, home to the iconic Preikestolen (Pulpit Rock) and offerers excellent choice in outdoor activities from cruising on the glass-like fjord to hiking to panoramic summits.
The direct flights from London are just under 2 hours allowing you to spend your full break taking in the sights of this beautiful destination. With one day spent enjoying a fjord cruise and one day left open to explore the compact and attractive city centre, you'll really feel you've made the most of your holiday.
Tour Itinerary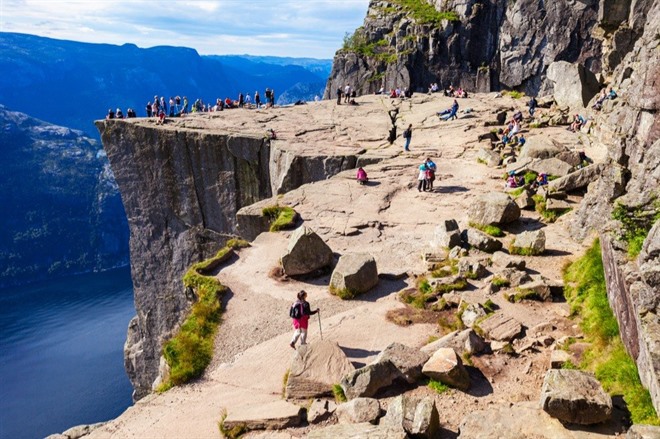 Fly from the UK to Stavanger in the south-west of Norway. Upon arrival, transfer to the city centre and check in to the hotel for your 3-night break. The remainder of the day is free to explore this bustling harbour town.
Accommodation
Thon Hotel Stavanger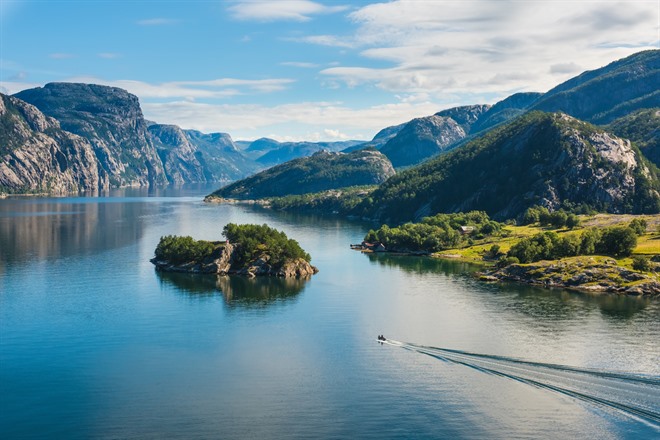 No trip to the area is complete without taking a cruise on the spectacular Lysefjord. This narrow fjord winds its way past beautiful mountains rising from the sea and passes idyllic islands, enchanting landscapes and picturesque villages. Gaze up at famous Preikestolen (Pulpit Rock) from the sea below, see the mysterious Vagabond's Cave and learn its legend, and taste crystal-clear mountain water from mighty Hanging Falls. (B)
If you're looking for an more active day, why not combine the cruise with a hike to the top of Preikestolen - dubbed by Lonely Planet as the world's "most spectacular viewing platform" for just £40 more per person. Speak to your Norway travel specialist about adding this guided hike on to your holiday.
Accommodation
Thon Hotel Stavanger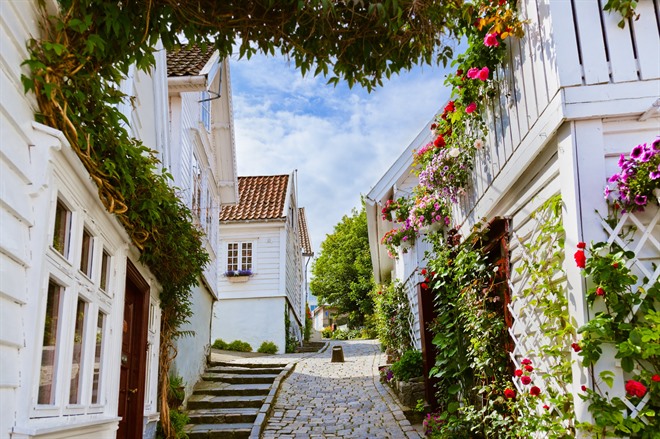 Today is free for to either book an optional excursion (there are many fantastic guided hiking options in the area) or to simply explore the charms of Stavanger. Take a stroll through the enchanting, white washed wooden houses of Gamle Stavanger, the city's Old Town or a visit to one or two of the city's unique and interesting museums, such as the Oil or the Canning Museums. Later, seek out a bite to eat along the harbour front. (B)
Accommodation
Thon Hotel Stavanger
After breakfast its time to transfer back to the airport for the flight home. (B)
Stavanger is an excellent starting point for a longer holiday to Norway, with direct flights easily connecting into Bergen and Oslo. Speak to your Norway travel specialist about tailor-making a longer Norwegian adventure.
Image Gallery
Click on images to enlarge