This twin centre combines stay in Estonia's captivating capital and its university city of Tartu. So explore Tallinn with its medieval allure. Take the local bus or train to Tartu, honoured as the European Capital of Culture in 2024, where the vibrant student community infuses the city with youthful vitality. As the European Capital of Culture in 2024 Tartu will showcase its rich cultural heritage and vibrant contemporary arts scene to the world.
Delve into the heart of Estonian culture with an optional visit to the Mooska Smoke Sauna Farm, an authentic Estonian experience recognised by UNESCO for its rich traditions. Here, you'll immerse in the art of sauna customs, master the craft of bath whisks, and explore the age-old tradition of smoking meat in the sauna, all amidst the serene beauty of South Estonia's natural landscapes.
Tour Itinerary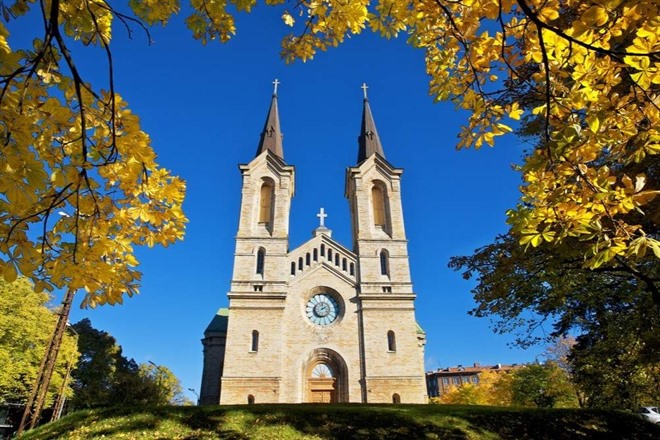 Arrive in Tallinn and transfer to your hotel. Check-in for 3 nights.
Accommodation
Nordic Hotel Forum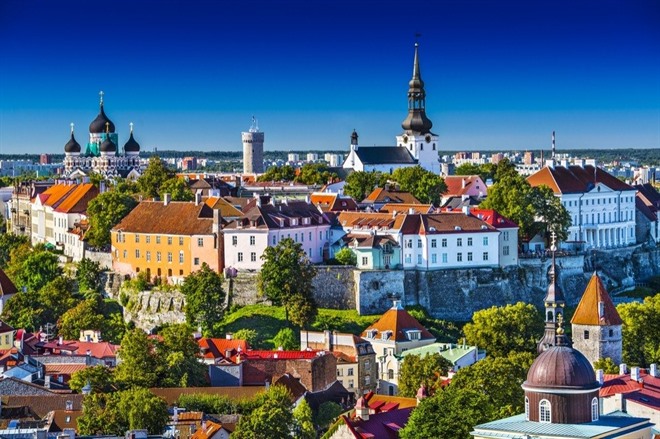 Today is left free for you to explore by youself or perhaps book a walking tour of Tallinn.
Start your day with a journey through Tallinn's Old Town, immersing yourself in its cobblestone streets and the grandeur of Toompea Castle. Next, explore the revitalized Noblessner, an industrial area now thriving with trendy eateries and shops. Savour a delightful meal at Lore Bistroo, famous for its delicious cuisine, especially the marinated squid tentacles. Don't miss the Lennusadam Maritime Museum, housed in the historic seaplane harbour hangar, delving into Estonia's maritime history. Continue your day in Telliskivi, an artistic district brimming with creative spaces, boutiques, and street art, including the renowned Fotografiska Tallinn Photography Museum. End your adventure at the lively Baltic Station Market, where diverse stalls offer everything from food to vintage clothing and intriguing Soviet-era antiques. (B)
Accommodation
Nordic Hotel Forum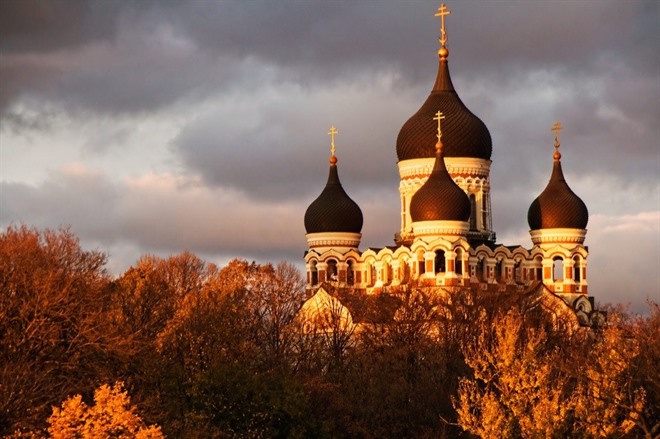 Today enjoy the freedom to explore at your own pace or enhance your Tallinn experience with adding some optional excursions. For nature enthusiasts, the Lahemaa National Park beckons just east of Tallinn, a realm of breathtaking landscapes and pristine wilderness. Delight in the beauty of lush forests, serene beaches and captivating bogs, all in their seasonal glory. This guided excursion invites you to discover the German Manor House of Sagadi, track animals in the primeval forest of Oandu, and immerse yourself in the rich history of the Altja fishing village. Your return journey to Tallinn includes a stroll through the enchanting Viru bog, a captivating wetland adorned with a thick peat layer. Alternatively, for those seeking a more urban adventure, consider exploring the charming Kadriorg Park at your own pace and pay a visit to the impressive KUMU, Estonia's renowned art museum. (B)
Accommodation
Nordic Hotel Forum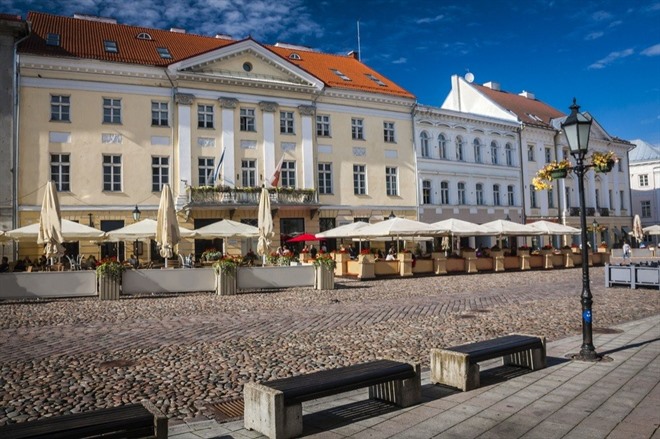 Today make your own way to the train station for the train to Tartu (there are almost hourly departures and the journey takes around 2 hours 20 minutes. Or more convenient is the local bus which takes around 2 hours 15 minutes. On arrival in Tartu check-in to your hotel for 2 nights. (B)
Accommodation
Hotel Lydia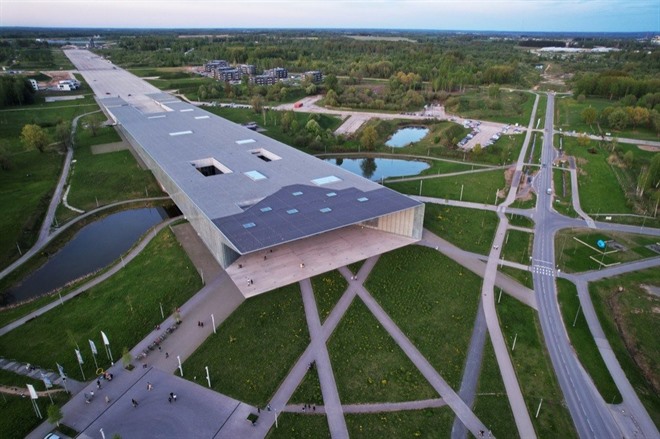 Today explore the city of Tartu, often dubbed the intellectual and cultural heart of Estonia, and home to the nation's most prestigious university, the University of Tartu. Here, students, professors, and researchers constitute a significant portion of the population, infusing the city with a youthful and vibrant energy. This vitality is mirrored in the city's ever-evolving arts scene, featuring diverse programs that captivate year-round, a bustling café culture, and an array of art galleries to explore. Despite its youthful spirit, Tartu also boasts a rich historical heritage. Its streets are graced with the elegant traces of classical 18th-century architecture, grand monuments, and a multitude of enlightening museums. Do include a visit to The Estonian National Museum in Tartu, the largest museum in Estonia. Explore the everyday life of Estonians and learn about Finno-Ugric peoples. The building is very impressive with temporary exhibitions, a restaurant, a museum shop, and beautiful outdoor areas, including a glass-roofed distillery by Lake Raadi.
Late afternoon - it is possible to book an optional visit to the Mooska Smoke Sauna Farm, where you'll be immersed in the authentic Estonian experience of smoke saunas. These saunas, nestled in the serene countryside, are not just places to relax and rejuvenate but also symbols of Estonian cultural heritage. Your guided tour introduces you to the art of sauna customs, beliefs, and traditions, where you'll discover practices like whisking and sauna spells. Enjoy a tasting of Mooska Smoke Sauna Farm's ham, a delicacy meticulously smoked in the traditional manner within the smoke sauna for a remarkable 40 hours. Take a look at the Mooska Farm Shop, where you can discover a range of sauna-related handicrafts and local food souvenirs before returning to Tartu. (B)
Accommodation
Hotel Lydia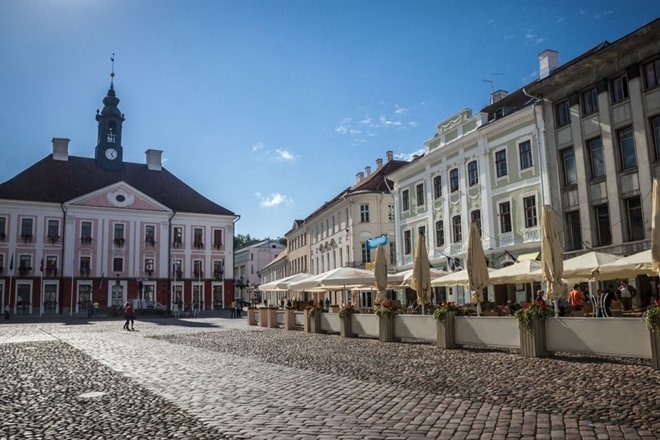 Today take the train or bus back to Tallinn, then a private transfer to Tallinn Airport for the flight back to the UK. (B)
Pricing Information
6
day tour, from
£865
per person
Price Includes
Return international flights from the UK to Estonia
All airport taxes and security charges
Accommodation in hotels as specified
Meals as specified (B = breakfast, L= lunch, D= Dinner)
Airport transfers in Tallinn
Train or Bus tickets - Tallinn to Tartu return
Price Excludes
Travel Insurance
Optional Excursions such as the Private Sauna & Tasting Experience at Mooska farm.
Price Notes
This holiday is based on Air Baltic from Gatwick to Tallinn departing Saturdays and returning Thursdays, please contact us for flight options from other airports.
Image Gallery
Click on images to enlarge