Escape to Sweden's newest speciality resort - Arctic Bath. The stunning and novel concept of this floating hotel, inspired by the timber floating history of the area, allows its guests to spend the night on the Lule River. In the summer, the resort floats and in the winter it lies frozen in place. Regardless of the season, the open pool at the heart of the building remains open. Wellness and relaxation are at the centre of its philosophy. Guests staying at this circular property will experience wellness treatments, wellness activities and enjoy the comfort of one of the 12 exclusive cabins. There is a restaurant, lounge, bar and shop, as well as cold bath and spa.
Arctic Bath will be welcoming its first guests on the 15 January 2020. Contact your Regent Sweden specialist today to be one of the first to be experience a stay at Sweden's newest experiential wellness retreat!
With thanks to the Arctic Bath for providing all images. Images are all computer generated mock ups of Arctic Bath and not genuine photos as the property is still under construction.
Tour Itinerary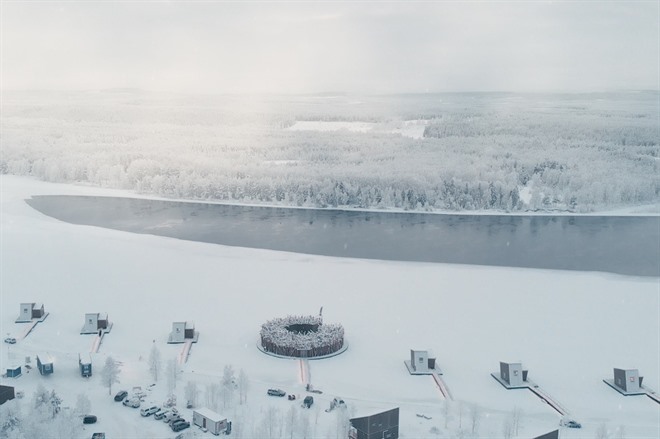 Fly from London to the northern Swedish city of Luleå where you will be met and transferred to Arctic Bath, located approximately 1 hour away. Upon arrival check in and the remainder of the day is free at your leisure. Why not start your wellness holiday off the right way and indulge in one of the many spa treatments on offer. (D)
Accommodation
Arctic Bath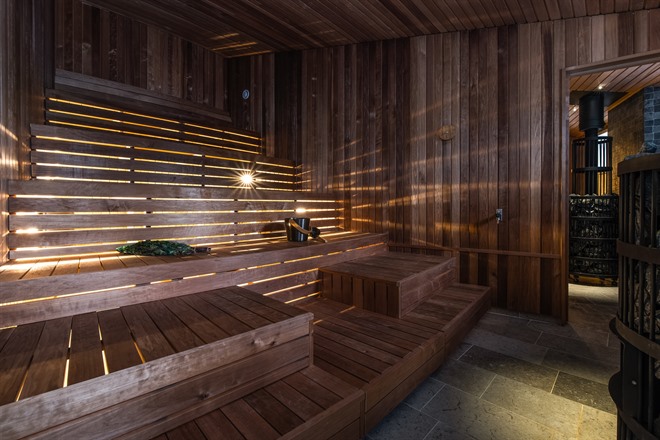 After a leisurely breakfast, the day is yours. The wooden deck outside the cabin offers a perfect place for meditation or sunbathing in the summer and the surrounding forests are ideal for nature walks, horse riding and fatbiking. In the winter there are a host of Arctic inspired adventures waiting for you to enjoy, such as dog sledding, snowshoe hiking, Sapmi cultural experiences and of course northern lights-chasing expeditions. Speak to your Regent Sweden specialist about pre-booking your activity for today. (B,D)
Accommodation
Arctic Bath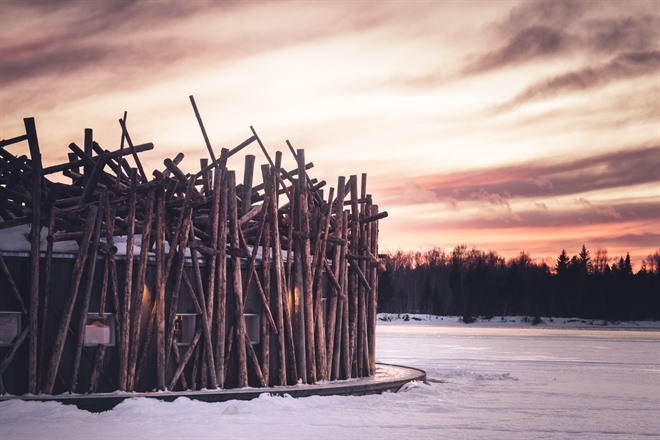 Another free day in paradise. Take an optional excursion to explore the stunning natural surroundings or simply spend your day enjoying the numerous wellness activities at the spa such as a hot stone treatment or the unique coldbath and spa with 3 different saunas, cold bath, and relaxing hot bath. Speak with your Regent Sweden specialist about the different treatment options available to pre-book. (B,D)
Accommodation
Arctic Bath
All to quickly, your spa getaway has come to an end. Your day is free at leisure until it is time for your transfer back to Luleå Airport for your flight back to the UK. (B)