Caroline Eden travelled to Russia with Regent Holidays and explored some of the vast country's lesser-known cities, discovering incredible history, jaw-dropping scenery and unique culture along the way…
There are many sides to Russia. From the untamed lands of the Russian Far East – home to Amur tigers, the 'Pole of Cold' and volcano-filled national parks – to the Russia of history books, stretching from Kievan Rus to the Tsars and the fearful days of communism. Today's Russia, shaped by Putin's Kremlin, is as quirky and fascinating as it is exasperating and tumultuous. You could easily spend a lifetime exploring, reading and travelling in Russia and only begin to scratch the surface. What is certain is that if you're keen to get under this huge country's skin, it pays to escape the most-visited cities, namely Moscow and St Petersburg, and to strike out to the provinces. For it is there that other truths, adventures and landscapes lay in store.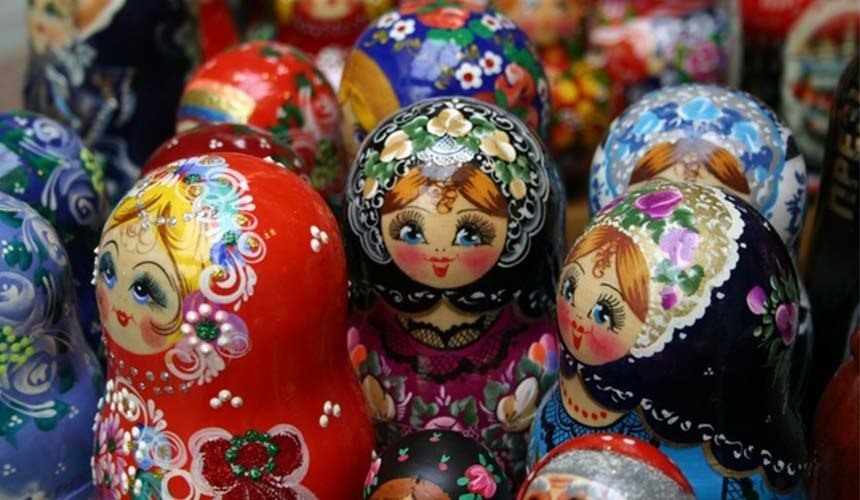 If you've seen the lustrous Amber Room at Catherine Palace, just outside St Petersburg, you'll have witnessed first-hand just how valued this precious resin is in Russia, decorating everything treasurable from religious icons and jewellery to figurines. For a trip with a difference, consider a journey out to Immanuel Kant's hometown, Kaliningrad. A fortress city built by the Teutonic knights, and known for nearly 700 years as the German city of Königsberg, this Russian exclave is sandwiched between Poland and Lithuania on the Baltic Sea. This is where you'll find 90 percent of the world's amber deposits, as well as the Kaliningrad Amber Plant with its new observation deck, interactive exhibitions and amber throne. But there is more to Kaliningrad than amber; there is also the Svetlogorsk seaside resort, with its pine forests and villas to explore, Königsberg Cathedral and lots of photogenic Soviet-era architecture.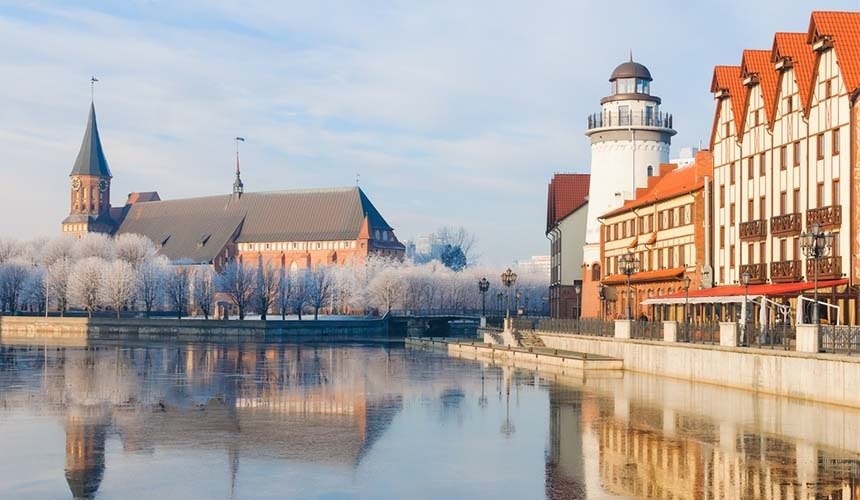 Travelling 1,400 miles east into southern Russia, Volgograd, formerly Stalingrad, is also a city over-spilling with fascinating architecture as well as two hundred memorials and monuments. Set on the western bank of the Volga River, it was here that one of the most dramatic battles of the Second World War unfolded as the Russians heroically turned back the Nazi advance, altering the course of the war. The poignantly sobering Mamayev Kurgan war memorial is a must-see. The Soviets promoted the city into a symbol of their successful war efforts, building broad boulevards and grand public buildings – and in doing so made it a must-visit for history buffs today.
North of Volgograd, the port city of Samara, also on the banks of the Volga, is Russia's sixth largest city. It is an unusual and little-visited place that will appeal to those who enjoy quirky, off-the-beaten-track sights. One in particular stands out: Stalin's eerie secret bunker. This was where the dictator was set to be moved if the Germans took Moscow. It never hosted Stalin, of course, but its false doors and private office make for a unique insight. A lighter and brighter stop is the Samara Art Museum, specialising in displaying the works of artists who came here for inspiration.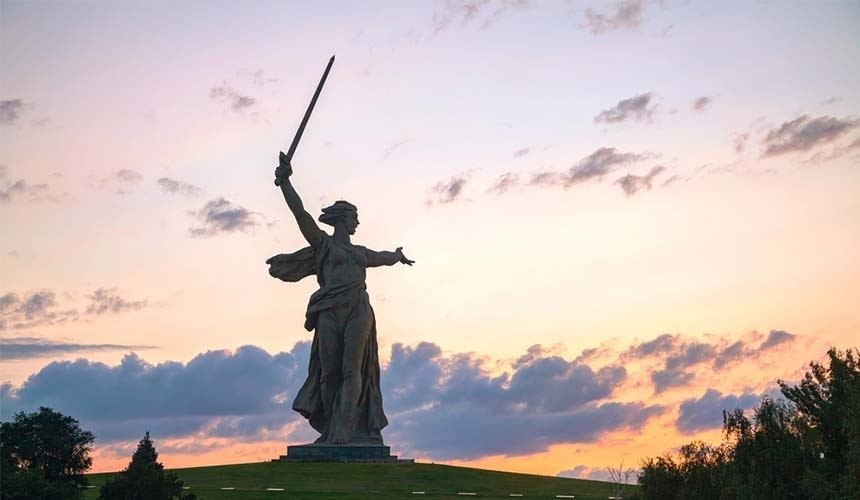 Heading further east, and into Siberia, Novosibirsk is a quietly confident city offering a rich array of cultural sights and a pleasingly laid-back air. Built by the meandering Ob River, this is Russia's third-most populous city, but it has plenty of parks and green spaces making it a relaxing spot to spend a couple of days. The Byzantine-style Alexander Nevsky Cathedral, built in 1898, has glittering photogenic domes and an interesting history: built as a monument for Tsar Alexander III, it was closed by the Soviets in the 1930s and remained so until 1989. Fans of the bizarre might want to stop by the monument to the city's first ever traffic light! Best of all, Novosibirsk is a stop on the Trans-Siberian railway line, so it's an easy place to hop off and explore.
Russia's great rail network, offering ample opportunity to meet locals, indulge the rhythm of the railroad and take in views of mesmerising forests, can also transport you from Novosibirsk to Irkutsk, a handsome city of 19th century wooden houses, and with plenty of good restaurants. From the city, it's easy to take a 45-mile excursion by car to Lake Baikal, the world's deepest lake. If it is winter, you can walk on the three-metre thick ice and perhaps join the locals in feasting on omul, an oily fish, which is smoked and sold in supermarkets and local restaurants. The city lends itself to leisurely strolls, and there are plenty of museums and galleries to enjoy, including the Trubetskoy House-Museum, which will take you through the Decembrists' story with English-language information.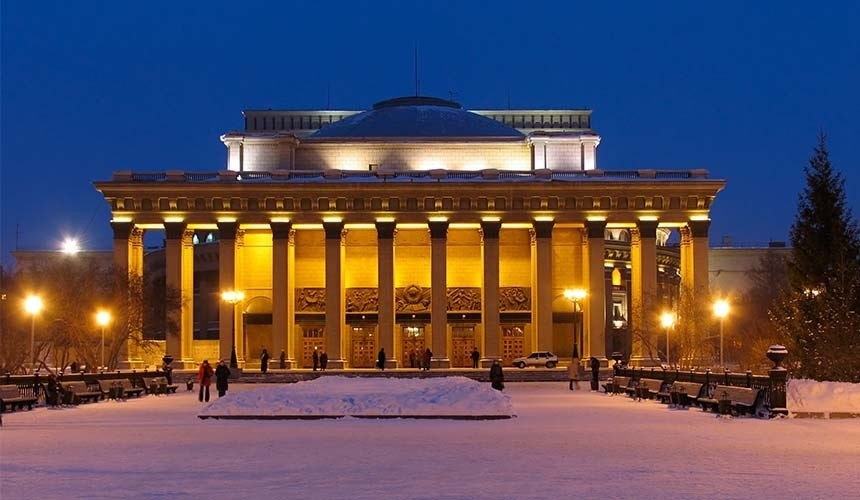 Going further east still, until you hit the Pacific coastline, Vladivostok is a city with plenty of sparkle; more than enough, in fact, to warrant the epic journey it takes to get here (flying here from Moscow will take no less than nine hours). A multicultural city home to great bars, coffee shops and a young, lively local scene, this commercial port city also thrills with its unusual cityscape and the real sense you get here of being on the edge of the world. Top sights include the huge suspension bridge spanning the Golden Horn Bay, beautiful golden leaves that come in autumn, and the views around the lighthouse on Egersheld Peninsula. There is also the fact that here, it is quicker and easier to get to Tokyo or Seoul than Moscow or St Petersburg, which really gives a sense of Vladivostok's amazingly far-flung setting. To see this play out, head to the offshore Russky Island and you'll see drivers travelling on the right side of the road, as most cars are imported from Japan. If you've energy left, consider hopping on the Trans-Siberian and ride the iron road until you reach Moscow, 9,289 kilometres away. In many ways the train remains the ultimate – and easiest - way to see Russia in all its varied glory.
This article originally appeared in the ITC Travel Group's Autumn/Winter 2019 edition of Other Shores, which you can read online here.