Four Corners PR Managing Director Carole Pugh visited the capital of Bosnia-Herzegovina and shares her story here
'Welcome to Sarajevo' said the cab driver as we landed. A greeting both innocuous and full of meaning, given that it was the title of the book and film that told the story of this beautiful city's gruelling part in the Balkan Wars in the early 1990s. The very recent nature of these events were writ large wherever we went in Sarajevo, with people now in their 30s and 40s telling us how it was for them to be evacuated, for their parents to give up lives as teachers and lawyers to become cleaners in welcoming but nevertheless alien countries such as Switzerland and Germany. The signs of war are still easy to see – there are still bullet holes and grenade marks, now turned into works of art - but this is not an oppressive city and its residents aren't cowed or bitter. Wherever we went, we met warmth, resilience, generosity, hope and a real sense of looking forward, albeit with a new sense of realism.
For all these reasons – and because it is a truly beautiful city, nestled in a valley and surrounded by hills and lush greenery – Sarajevo is a very special place to visit and deserves time and attention to fully do it justice.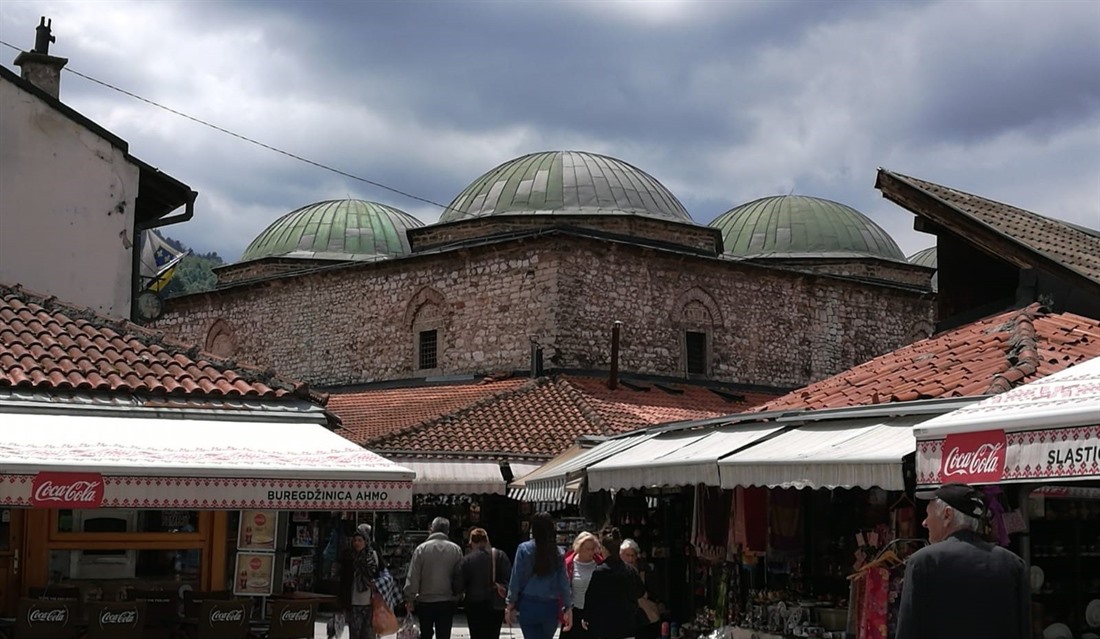 It feels somehow wrong to visit the capital of Bosnia and Herzegovina without paying respect to its recent past and a visit to some of the city's best museums will provide moving, challenging and fascinating opportunities to better understand how it came to be the centre of the world's attention nearly 25 years ago. We particularly loved the Childhood War Museum, which is tucked away in the old city and tells the story of the war through toys and testimonies of children who stayed in Sarajevo throughout the four year siege. This is a beautifully curated space and visitors move silently between exhibits, clearly taking time to consider how it must have been for these children, who are now adults working towards moving the city to a new future.
We chose to spend a day on a private tour and our guide was an incredibly thoughtful and well-informed young man of around 25, who was passionate about the importance of remembering the war, but equally passionate about the need to move forward with a new perspective and hope. He took us up to the Tunnels, which were constructed in 1993 during the Siege of Sarajevo in order to link the city to Bosnian-held territory on the other side of the Sarajevo Airport, an area controlled by the United Nations. He also guided us through the old town, past the City Hall and up into the hills, where the old bobsleigh track used in the 1984 Winter Olympics lies in post-war disarray, soon to be restored as a symbol of the re-generation that is happening right across the city.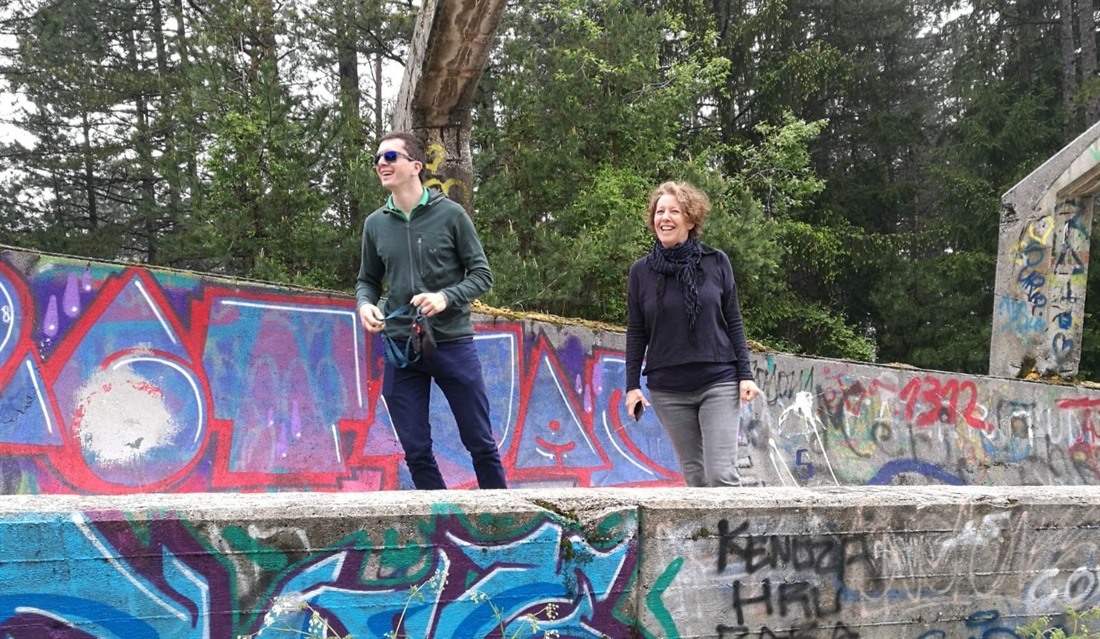 Beyond its connection to conflicts – which also includes its fame as the city where Archduke Franz Ferdinand of Austria was assassinated in 1914, prompting the start of the First World War - Sarajevo is a delightful combination of East and West. Mosques and minarets decorate the skyline along with the Romanesque towers of Catholic churches and the onion-shaped domes of Orthodox ones. On the main pedestrian thoroughfare, Ferhadija, this cultural equator is marked for posterity on the pavement and a sign encourages visitors to take a photo looking first one way up the street and then the other – look one way and you will enjoy the grand Austro-Hungarian architecture of the 1800s and literally just turn around and the outlook abruptly transforms into a Turkish bazaar.
The best way to enjoy the delights of Sarajevo is just to walk its streets – the city is easily manageable from one side to the other, making sure to leave plenty of time to sit with a delicious Bosnian coffee. A short walk will take you to the shiny new cable car station in the foothills of Mount Trebević, which re-opened in 2018, having closed during the war. This must-do cable car lifts you more than 1,100m in seven minutes, providing breathtaking views from top to bottom.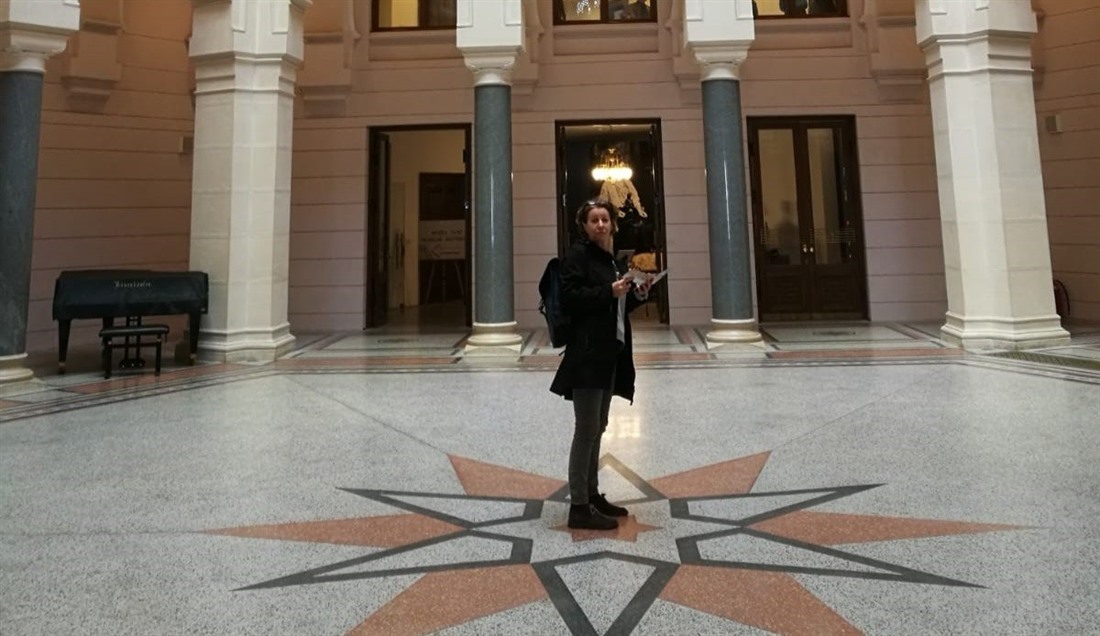 And when it's time to leave Sarajevo, you will be sad to say goodbye to this city that is so full of beauty, history and character, but plan it right and you can take one of the world's most scenic train rides from there to the picture perfect city of Mostar, where all will be well. In a journey of just about 2.5 hours, the air-conditioned train (with in-house movies!) meanders between mountains, popping in tunnels, traversing viaducts, and passing a series of small towns, farmhouses, crops and iridescently blue lakes.
To be honest, the clouds were very low when we took our journey, so we didn't get the same experience that a clear blue sky day would offer, but all the same, I can honestly say it was one of the most beautiful train rides I have ever experienced. And despite it being only 2.5 hours away, arriving into Mostar felt like a different country with a much warmer climate. In just under 130 kms, the weather changed from cloudy and rain to warm sunshine, which perfectly suited the pretty streets and buildings of this historic town.
Find more inspiration on our social media #MyRegentMoment