Enjoy a seven-night stay on the island of Sao Miguel, the largest of the nine Azores islands and home to the capital. Ponta Delgada is the largest city in the Azores and is the perfect base for touring the beautiful surrounding hills, lakes and volcanic craters. This holiday includes three excursions; visits to the iconic blue and green crater lakes at Sete Cidades, an exploration of the geothermal Furnas valley and a half-day whale watching boat trip.
This holiday is based in the Hotel Vila Nova located in Ponta Delgada, and is also available at the Hotel Royal Garden. Speak to an Azores Travel Specialist for more suggestions and to tailor-make your trip.
Tour Itinerary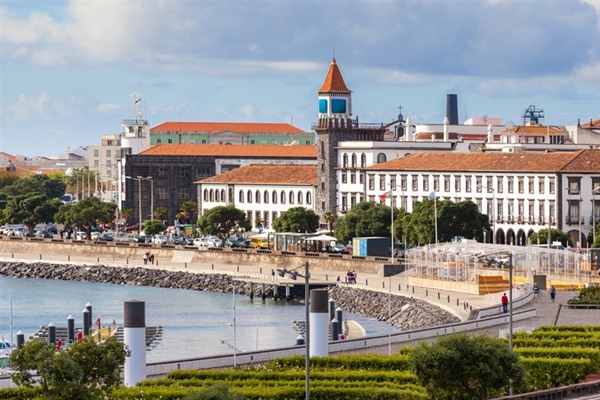 Transfer to the Hotel Vila Nova and check in for seven nights.
Accommodation
Hotel Vila Nova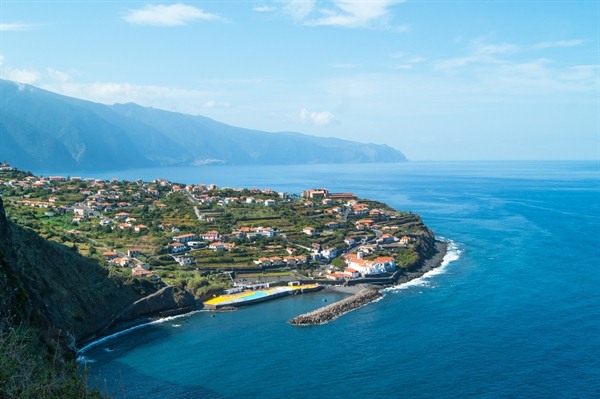 Spend the day at leisure or explore the historic Ponta Delgada. Every turn of its narrow, cobbled streets brings in to view delightful buildings, cafes and shops, interspersed with some fascinating examples of brutalist architecture. Visit the three arched city gates and stroll around the Praça Gonçalo Velho square with it's array of cafe's and coffee shops, embark on a horse-drawn carriage ride or take the Lagarta Tourist Train that travels along the city's cobbled streets. (B)
Accommodation
Hotel Vila Nova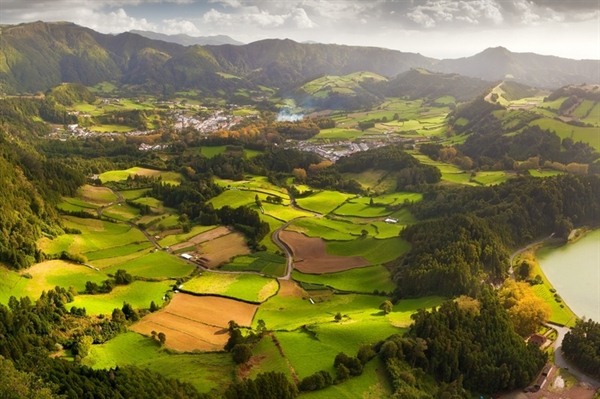 After breakfast take a drive into the mountains, making a stop at the viewpoint at Caloura. Continue on to Vila Franca which was the island's very first capital in the fifteenth century. Admire the historical architecture before travelling to the beautiful Furnas valley, where a visit to the lake at the centre of the volcanic crater with it's volcanic hot springs are awe-inspiring. Enjoy a traditional Azorean lunch, cooked from the ground's natural hot vapours, before an afternoon visit to the botanical gardens. Swim in a natural hot water pool before heading north for a tour of a tea plantation with plenty of photo stops en route. (B,L)
* Please note that this excursion operates on Mondays only
Accommodation
Hotel Vila Nova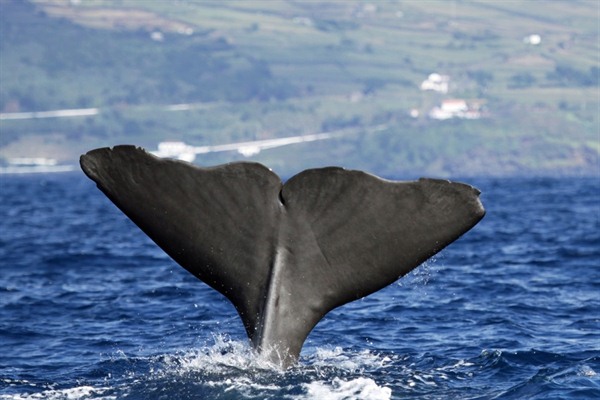 After breakfast sail out to the open sea to search for sperm whales and dolphins. The sperm whale, or cachalot, is the largest of the toothed whales and the largest toothed predator, and is a native of the Azores. This magnificent creature puts its head out of the water for a full eight minutes between dives, giving a great opportunity for everyone aboard to take some fantastic photos. Take this half day tour in either the morning or the afternoon. (B)
Accommodation
Hotel Vila Nova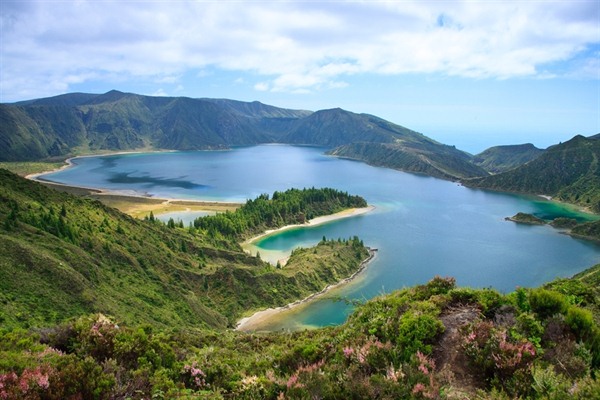 Explore a pineapple plantation at Faja de Baixo, before heading to the valley of Sete Cidades. One of the seven natural wonders of Portugal, the valley showcases the green and blue lakes which according to legend, were formed from the tears of a shepherd and a princess who shared a forbidden love. After lunch, continue on to Lagoa do Fogo (fire lake) and admire the fantastic view of the island at an altitude of 900 metres. (B,L)
Accommodation
Hotel Vila Nova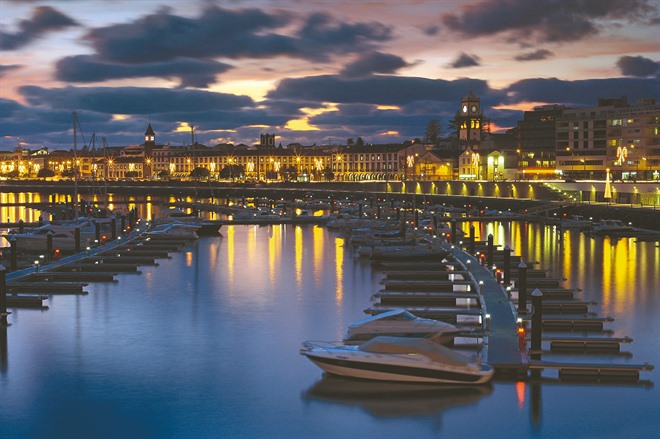 Spend a relaxing day exploring Ponta Delgada, or take an optional excursion. Ask our travel specialists for more details or suggestions. (B)
Accommodation
Hotel Vila Nova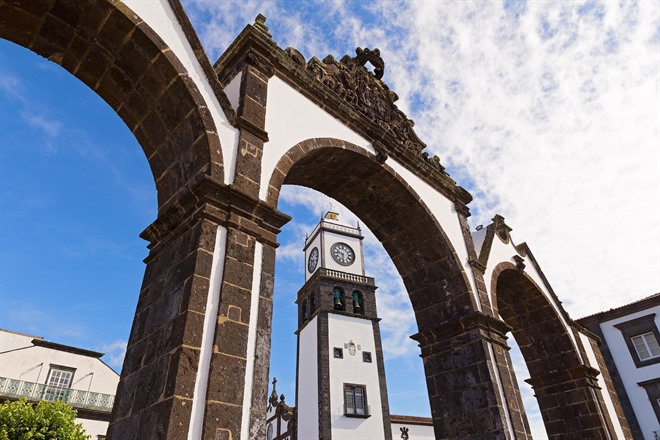 Spend a relaxing day exploring Ponta Delgada, or take an optional excursion. Ask our travel specialists for more details or suggestions. (B)
Accommodation
Hotel Vila Nova
After breakfast, transfer to the airport for your flight to the UK. (B)
Image Gallery
Click on images to enlarge