Lebanon is probably not the first country that would spring to mind when it comes to short breaks, but like a phoenix that rises from the ashes, its capital Beirut is quickly re-establishing itself again as the trendy and hip cosmopolitan city it used be. Often called "Paris of the Middle East", it's only a five-hour flight from the UK and you could be strolling along the Corniche or party Lebanese-style in Beirut by the evening.
Beirut's nightlife always had quite a reputation. Nowadays many nightclubs and bars serve alcohol and international DJs are invited to play the latest dance music. Foodies will love Beirut's impressive dining scene and discover why Lebanese cuisine (a sumptuous mixture of Middle Eastern, Mediterranean, and French influences) is so famous worldwide.
The general vibe in Beirut is very relaxed and a western-style dress code is widely accepted. This trip is a great introduction to a fascinating country, where sampling delicious locally produced wine in the countryside and visit ancient sites can be done during the day and by night you can dive into Beirut's vibrant and exceptional nightlife.
This bespoke city break can be extended to explore other areas of Lebanon.

Tour Itinerary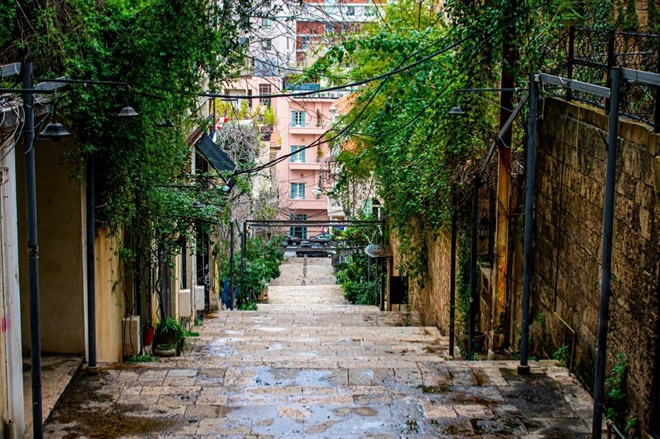 Fly to Beirut, the capital of Lebanon. On arrival, you will be transferred to your hotel, for a 4-night stay, in the trendy Gemmayze district. Close to the St Nicholas stairs - the longest stairway in the Middle East with 125 steps and 500 meters long – it's a great way to test your stamina, especially after a night out.
The remainder of the evening and night is free to relax and to stroll along the Corniche, or discover the many bars and restaurants in the neighbourhood.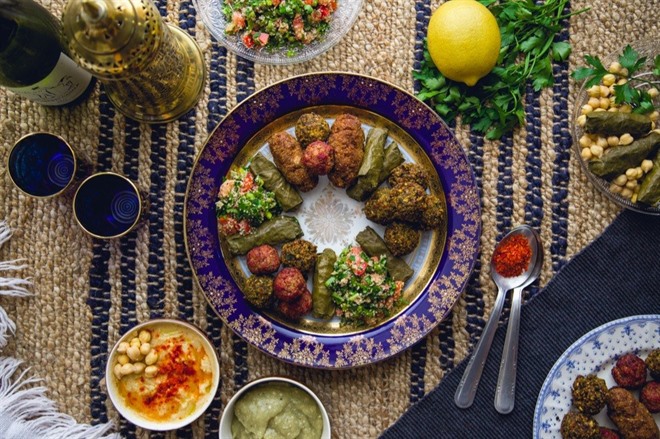 Given its turbulent past, Beirut has always been a city of transformation and change. During today's guided walking tour, you see how the city constantly keeps reinventing itself. This interactive walk involves meeting locals, who welcome you into their Achrafie houses and gardens. Stop to have a mouthwatering buffet lunch at Tawlet Mar Mikhael a restaurant with a rotating menu serving dishes from all corners of the country and prepared by women from local villages.
In the evening, dinner is prepared at the Mayrig, Beirut's first Armenian restaurant. Here you can taste some unrivalled culinary morsels in a warm and welcoming environment. The day ends with a bar hopping tour, accompanied by a local, frequenting rooftop nightclubs and bars in one of the many trendy Lebanese quarters. (B,L,D)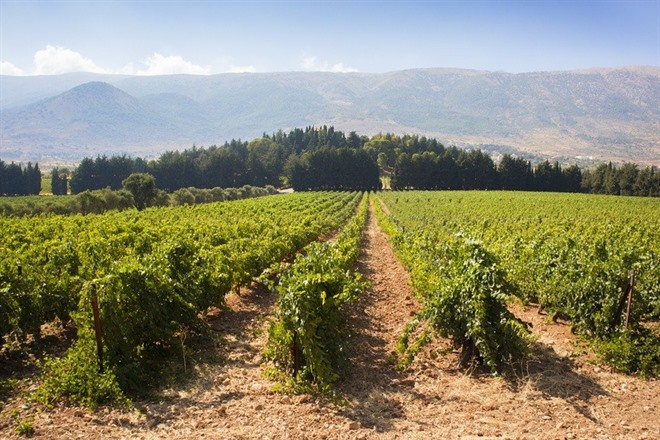 Time for some culture! After a delicious breakfast you head north of Beirut on a guided tour to Byblos, one of the oldest continuously inhabited cities in the world. Here you can leisurely stroll around the souk for some gifts and souvenirs and visit the impressive Crusader Fortress.
Further north, in charming Batroun, with its pebbly stretch of public beach and sandstone buildings, you can take a break from all the cultural sites around you and relax with a Lebanese lemonade.
After the sightseeing you'll be taken Domaine Sept, a boutique winery in the hills overlooking the coast for some wine tasting and enjoy a sunset drink. Return to Beirut where the rest of the evening and night is free. (B)
Optional - there is the opportunity to attend a cooking class with a local Master Chef.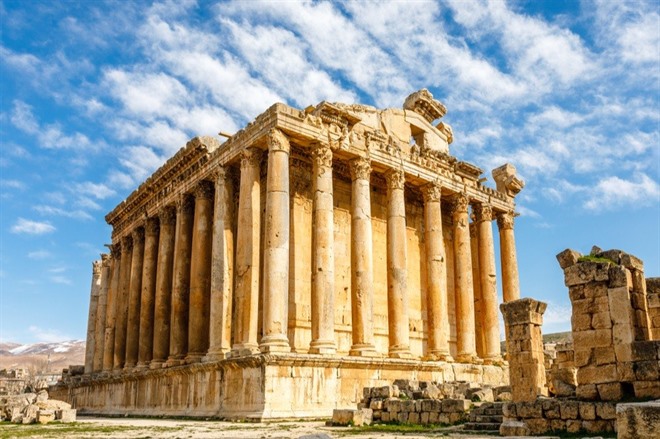 Today is a blend of two different cultures: ancient and wine. First, you'll be taken to one of the most stunning and massive ancient sites in the world: Baalbek. An enormous temple complex with its most photographed and most outstanding ruin, the Temple of Bacchus (the Greco-Roman god of wine and festivity).

Continue the tour with Farrah Berrou, the founder of B for Bacchus, will accompany you on a tour exploring the local wine culture. Discover the Domaine Wardy estate, 4th generation wine and arak makers. The estate has a vineyard, horse corral and restaurant, where you get to sample goodies like wine, arak, and vodka.
After the wine tasting and lunch you return to Beirut with a short stop en-route in Zahle, the largest city in the Bekaa Valley for an ice cream. The remainder of the day and evening is free to either relax or join Beirut's nightlife again. (B)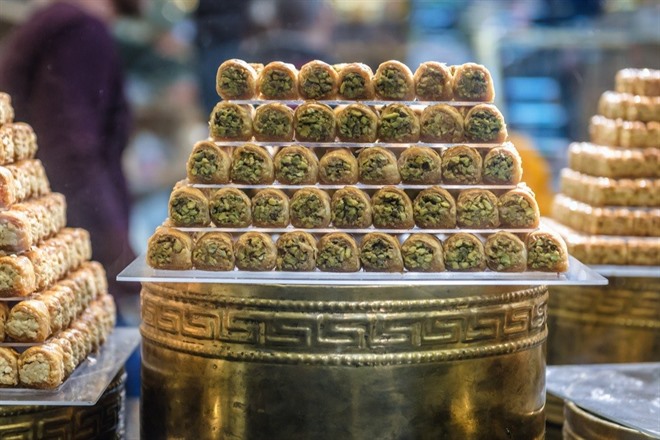 After a leisurely breakfast, have a last meander through the streets of Beirut, test your bartering skills when buying souvenirs in the souk, visit the impressive National Museum of Beirut or just chill in one of its many cafes with a Lebanese Turkish coffee and a tooth-achingly sugary sweet. There is still plenty to do until it's time for your transfer to the airport. (B)
Pricing Information
5
day tour, from
£2440
per person
Price Includes
• Return international flights from the UK to Lebanon

• All airport taxes and security charges

• Private airport transfers

• 4 nights at the Lost Hotel, Beirut (or similar)

• Meals as specified by BLD (B = Breakfast, L = Lunch, D = Dinner)
Price Excludes
• Travel Insurance

• Visa

• Tips and gratuities

• Any excursions/entrance fees

• Price Notes
Price Notes
• Price based on two people sharing

• International flights from the UK are based out of London Heathrow to Beirut in economy class. Regional flights are available (supplement may apply)
Image Gallery
Click on images to enlarge