Densely forested and wonderfully remote, the region of Karelia spans across Finland and Russia and has a distinct culture, language, cuisine and architecture.
On this fly-drive holiday you will spend time exploring Lake Pielinen, Finland's fourth largest lake, delve into all things cultural at Koli Sculpture Garden, and experience sculptor Eva Ryynänen's work in the beautiful surroundings of Lieksa.
Karelia is a paradise for nature fanatics so head out on hikes in stunning national parks, enjoy white water rafting and kayaking.
Tour Itinerary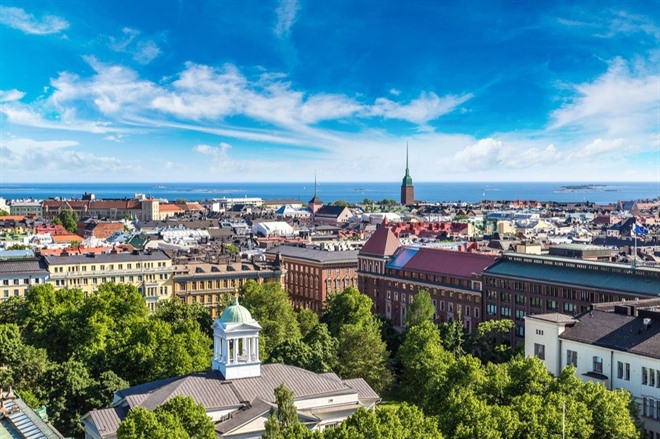 Fly to Helsinki, transfer to your hotel and check in for 2 nights. Spend the evening at leisure, perhaps enjoying dinner in one of the many renowned restaurants in town.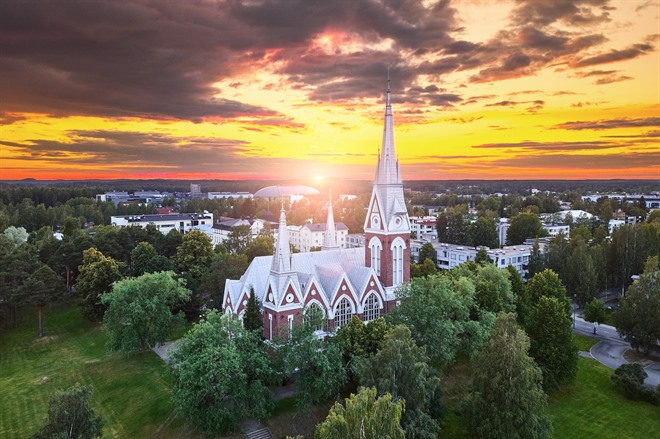 Spend the day exploring Helsinki at your own pace. The Finnish capital is simply bursting with culture and activities sure to keep you busy. By day, why not admire Helsinki's mix of history and forward-thinking, with grand classical architecture reflecting the city's past, and innovative, modern buildings showing that it always has one eye to the future. By night, we recommend a visit to the opera or a drink at one of Helsinki's numerous bars and bustling night cafés. (B)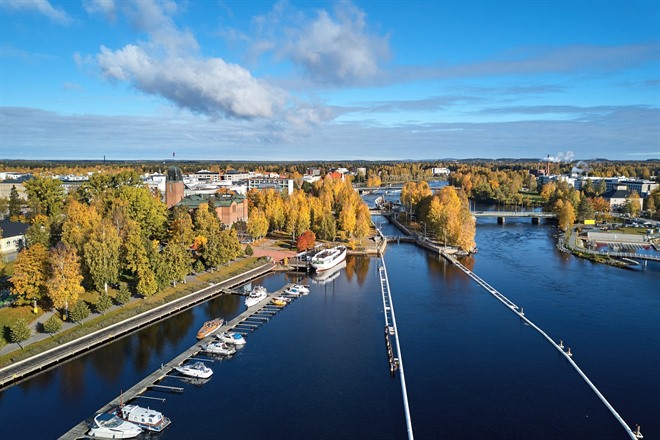 Transfer on your own to Helsinki Central Station for your train to North Karelia region and reach the lively city of Joensuu. Upon arrival collect your hire car, drive to your hotel and check in for 1 night. (B)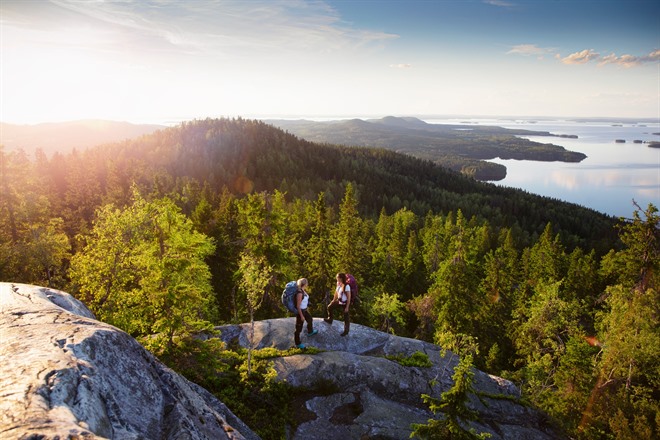 After a hearty breakfast, drive to Koli National park and set off on a guided tour at the discovery of its spectacular scenery and nature. Admire stunning panoramic views from Ukko-Koli, Akka-Koli and Paha-Koli hills and see Lake Pielinen 250 metres below you. Visit Koli Nature Centre Ukko and Koli Sculpture Park, an unique art attraction featuring sculptures made by Lasse Martikainen. Overnight in Koli National Park area. (B,D) (75Km)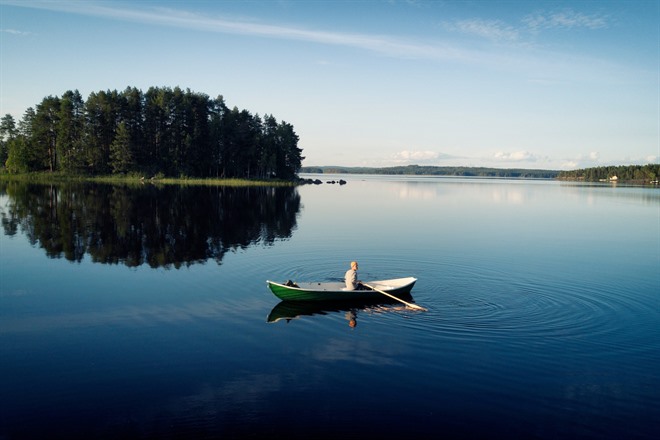 Drive towards the village of Juuka and en route opt for a visit at the Finnish Stone Center in Nunnanlahti. Continue to the town of Nurmes and spend the rest of the day strolling around its old centre 'Puu-Nurmes' - also known as one of the best-preserved wooden house areas in Finland. Visit Murtovaara House Museum and enjoy dinner at Guesthouse Puukarin Pysäkki. Overnight at your hotel in Nurmes. (B,D) (170Km)
Today, enter the Ruunaa area and embark on a thrilling 4-hour rafting excursion over the rapids of Lieksanjoki river. In the afternoon, reach your accommodation in Lieksa and check in for 2 nights. In the evening, enjoy a delicious dinner and why not relaxing in a Finnish sauna afterward? (B,L,D) (55Km)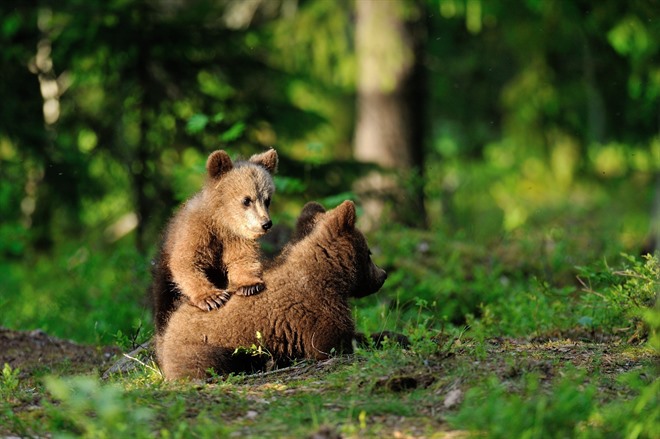 After breakfast, visit the famous sculptor Eva Ryynänen`s atelier, Paateri timber church and former house and café. All the buildings are designed by the artist and within them you can admire her work, sculptures, carvings and unique structures and furnishings. Rest of the day is at leisure. (B,D) (55Km)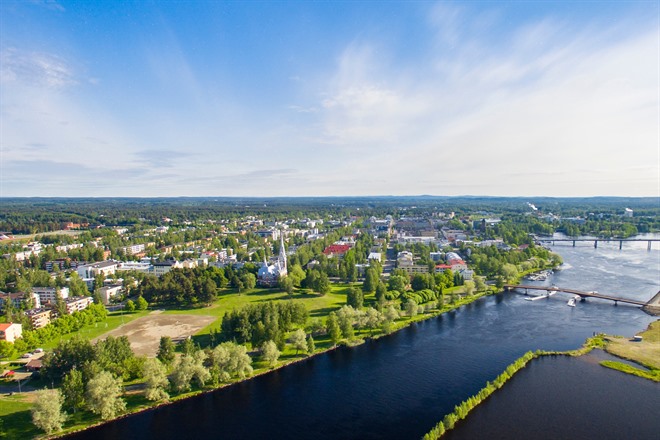 Drive back to Joensuu. On arrival, opt to spend the day visiting the many museums in town as 'Botania', the most Nordic botanical butterfly gardens in the world, or Joensuu Art Museum Onni, located near the market square and displaying permanent exhibitions including Finnish art from 1850s to modern days. Overnight at your hotel in Joensuu. (B) (95Km)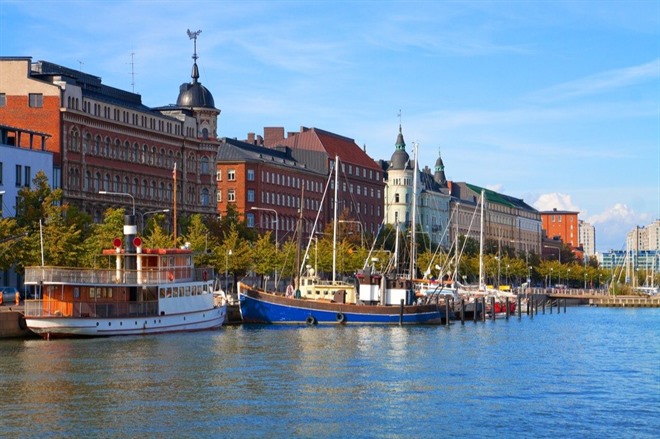 Today return your hire car, then transfer by train to Helsinki for your flight back to the UK. (B)
Image Gallery
Click on images to enlarge