Head into the far north of Swedish Lapland to experience the Lappish winter, characterised by thick, bright snowfalls and excellent displays of the northern lights.
Spend four nights in a cosy 2-bedroom log cabin on this family short break at Brändön Lodge, which overlooks the beautiful islands in the Luleå archipelago. At this time of year the surrounding seascape is frozen, offering stunning vistas over a white landscape. It is the perfect place to enjoy ice fishing and the thrill of a hovercraft trip across the frozen ice.
Family price for 2 adults and 2 children (up to 13 years old) starts from £7,120
Visiting Brändön Lodge is now easier than ever with the brand new, direct flight operating between London and Luleå, getting your family easily from point to point in just over 3 hours.
Tour Itinerary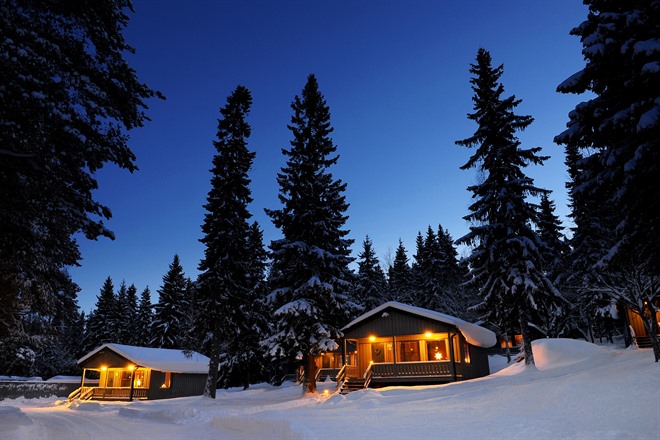 Fly from the UK to Luleå in Swedish Lapland and transfer to Brändön Lodge. Check in to your cabin and collect your winter clothing for the rest of your stay. The hotel cabins overlook the frozen sea and islands of the Luleå archipelago which is made up of 1,300 islands which boast only 100 residents between them. In the evening, enjoy a two-course welcome dinner in the hotel's restaurant. (D)
Accommodation
Brandon Lodge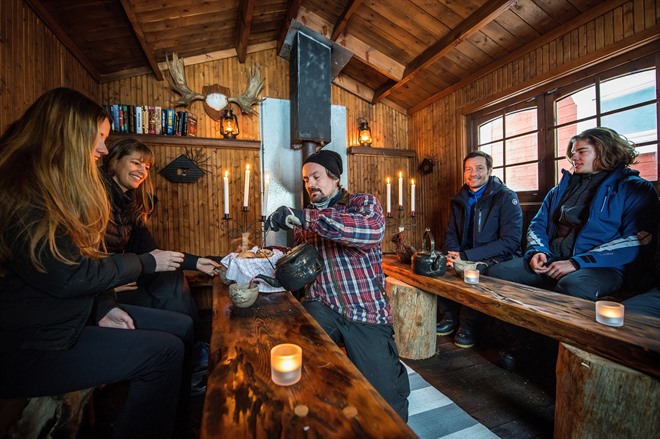 Learn how to dress, behave and enjoy nature in the cold, subarctic climate of Swedish Lapland. Strap on a pair of snowshoes and join a guided journey into the forests to learn how to make a fire and other wilderness skills. Warm up in a traditional Sami teepee for a hearty lunch. In the afternoon, you could meet and feed the friendly lodge reindeer. Tonight, enjoy a two-course dinner. (B,L,D)
Accommodation
Brandon Lodge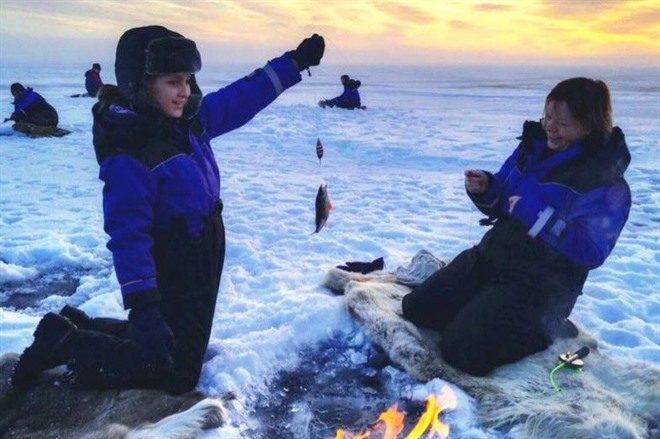 Head out on to the frozen sea to try your hand at ice fishing. After being shown how to drill a hole into the ice, choose your spot and drill your own hole to start fishing for perch or pike to bring back to the lodge for a tasty lunch. Dinner tonight will be 2-courses served at the main restaurant. (B,D)
Accommodation
Brandon Lodge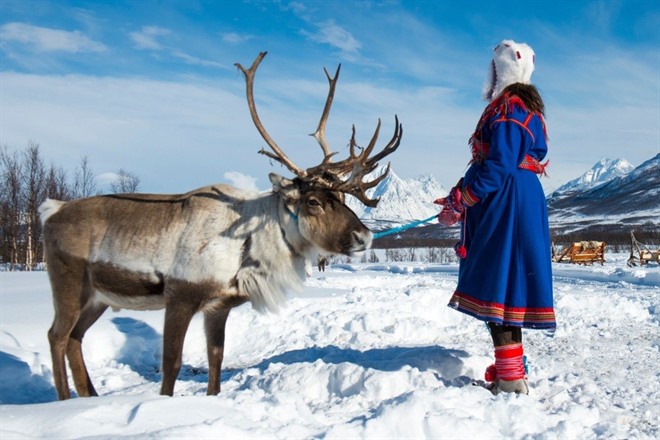 Experience a unique and exciting way of exploring Luleå's frozen archipelago on-board a hovercraft. This is the only place in Swedish Lapland where hovercrafting is available. Journey across the ice and snow-covered Bothnian Bay and between the islands. There is free time to walk on the ice, enjoy a spot of lunch and keep your eyes open for an odd seal or two popping up. Back at the lodge, enjoy a two-course dinner. (B,L,D)
Accommodation
Brandon Lodge
After breakfast, transfer to the airport for your flight back to the UK. (B)
Image Gallery
Click on images to enlarge