Cruise the Raja Ampat Islands
10 Day Tour, from £4765 per person
Itinerary Dates
2020
2021

16 Oct - 25 Oct




17 Dec - 26 Dec




18 Dec - 27 Dec




30 Dec - 08 Jan




10 Jan - 19 Jan




04 Feb - 13 Feb




16 Feb - 25 Feb




18 Oct - 27 Oct




17 Dec - 26 Dec




18 Dec - 27 Dec




29 Dec - 07 Jan




30 Dec - 08 Jan



The Raja Ampat archipelago in Indonesia is a region characterised by rugged and steep limestone coastlines covered with virgin rainforest extending right down to the water's edge. Many of the fish, corals and crustaceans that live in these waters are found nowhere else on Earth making it a truly unique destination. During this cruise explore one of the least visited but most memorable adventure-destinations on our planet. You do not need to be a diver to be able to experience this global epicentre of marine diversity; here you will have the opportunity to snorkel daily in an underwater world reminiscent of a living kaleidoscope. Nor do you need to be a seasoned birdwatcher to see and appreciate the dazzling birdlife that brought Alfred Russel Wallace to this region over a century ago. Witness the curious bobbing, flapping and weaving display dance of the red bird of paradise, hear the shrieks of the crested cockatoo and the loud whooshing wing beats of the hornbills in flight. Float on your back through a mysterious cave; swim with stingless jellyfish; dive into a jungle waterfall; relish the magic of what has been described as the 'Last Paradise on Earth.'
Tour Itinerary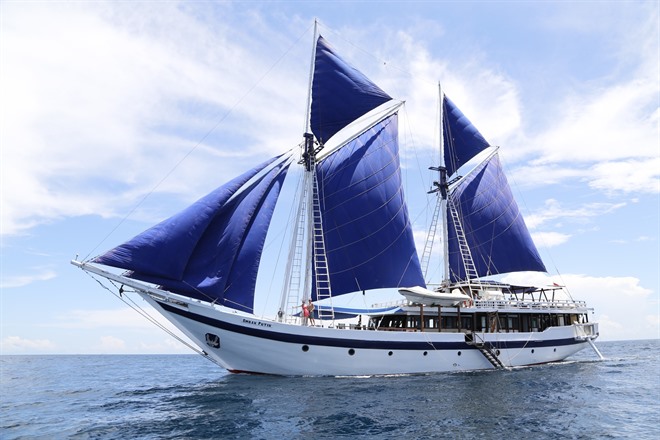 Land in the West Papuan port town of Sorong, which is the gateway to Raja Ampta. You will be met and transferred to the harbour where your boat awaits. Once you have settled in have an orientation meeting to go over the onboard facilities and safety procedures before weighting anchor and sailing on a southerly course towards the Misool archipelago, stopping for a swim along the way. In the evening dine outside on the main deck and get to know your fellow passengers and crew whilst watching the sun set. (D)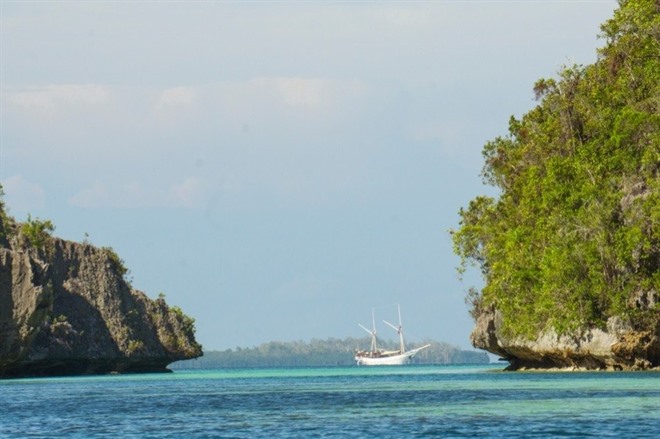 Wake to sunrise over the Misool Archipelago. Explore the numerous tiny islets that make up the archipelago, explore the underwater wonderland and admire the magnificent surrounding landscapes. Head out on sea kayaks, watch out for birdlife and soak in the magnificent scenery. Overnight at anchor in Misool's Tomolol Bay. (B,L,D)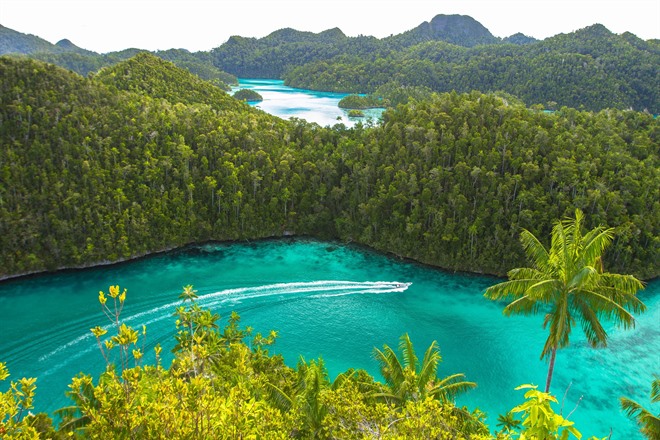 After an early breakfast board tenders to swim through Tomolol's mysterious dome-topped cave. In the partially submerged cave it is possible to swim, snorkel or simply float whilst admiring the stalactites descending from the roof of the cave. From here swim through the stingless jellyfish lake - one of only 20 places in the world where they exist. After returning to the ship use the tenders to explore more of the impressive maze of karst islands, both above and below the surface. There are mysterious skull cairns in sea-cave cemeteries as well as prehistoric cave paintings. Once back on board the boat will cruise overnight to the island of Batanta.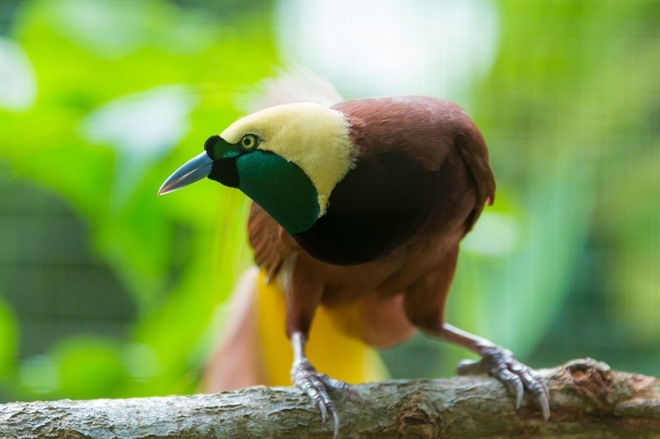 A change of scenery sees you go ashore on the jungle-covered island of Batanta and embark on a trek into the island's interior. Starting at Arefi Village on the north of the island, local guides take you through mangrove waters to the start of the trek. Walk along the riverbed to a jungle waterfall with a refreshing pool to cool off in. Re-embarking sail north to the islands of Wayag, stopping on the way to swim and snorkel. (B,L,D)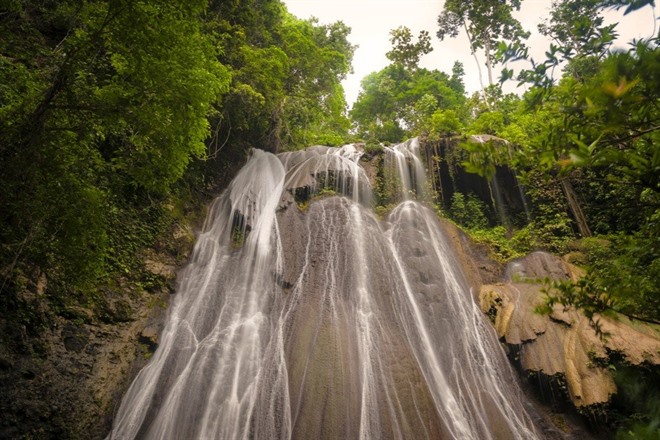 The Wayag islands are one of the most spectacular naturally beautiful places in Indonesia. Karst spires rise out of the water and the reefs are full of brilliant colours and abundant marine life. There are a series of coves and lagoons, narrow channels and inlets, caves and shaded, sandy beaches. There are precipitous climbs for those after splendid views from on high. The night will be spent at anchor. (B,L,D)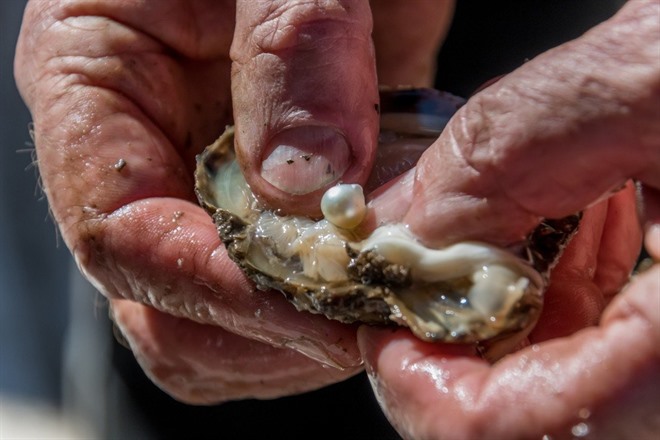 As befits the best group of islands in Raja Ampat, time is taken navigating the maze of mushroom-shaped islands, with stops for swimming and snorkelling. In the afternoon head back south towards the equator and the island of Waigeo. (B,L,D)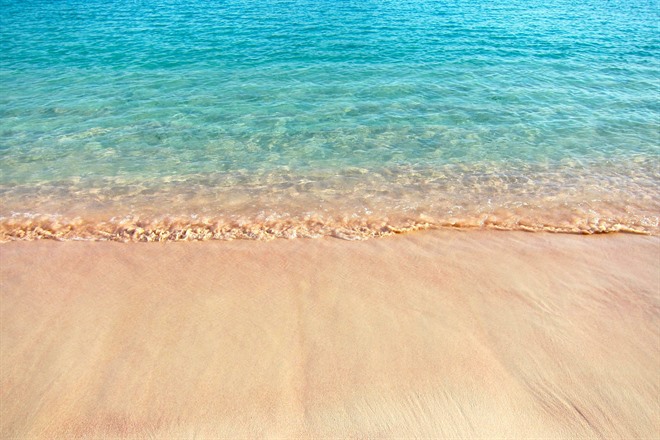 Explore the western coast of Waigeo, starting with Wofoh, three islands linked together by pristine coral reef. Use either tenders or kayaks to explore, snorkel amongst the fish and just relax on the beach. Head to Aljui Bay and the Cendanda Pearl Farm, where you can learn about the processes involved in producing high quality seawater pearls from the farmers themselves.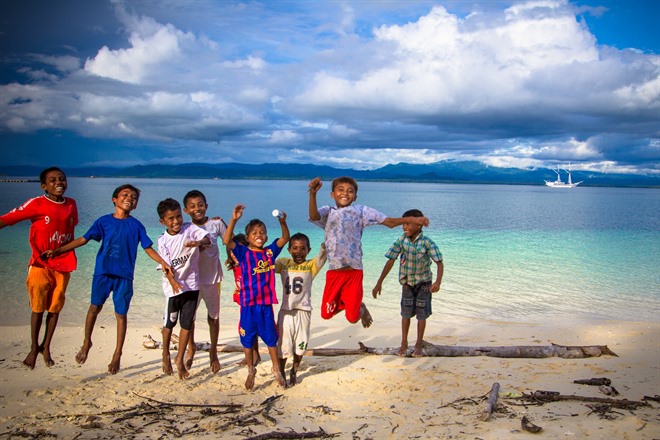 Wake up at the island of Penemu where a short hilltop climb affords magnificent views. Snorkel on the island's reefs before sailing to Aborek Island where local children will greet you with traditional dances. Walk around the village to experience Asai culture and later, when snorkelling, there is a chance to catch a glimpse of manta rays. (B,L,D)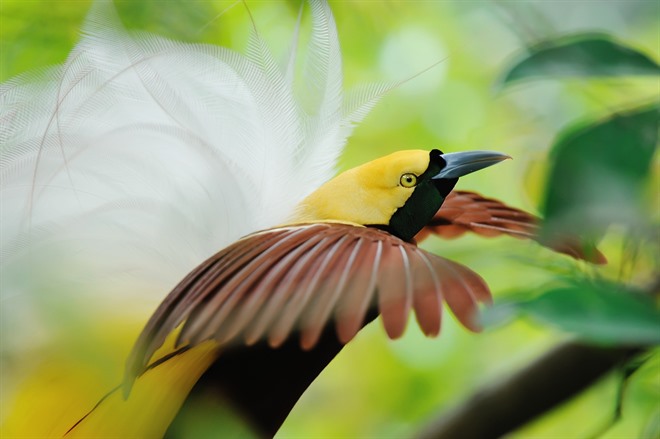 A pre-dawn trek rhrough the forest starts the day, hoping to see the Red Bird of Paradise perform it's a elaborate courtship dance - a rare and privileged sight. After lunch continue through the Dampier strait which is home to some of Raja Ampat's best reefs. (B,L,D)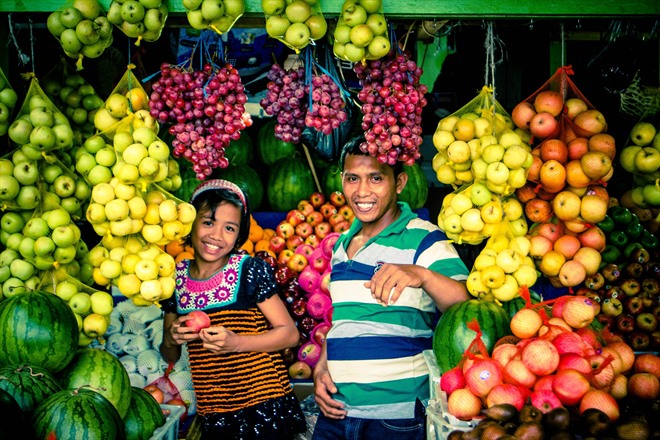 After breakfast spend time exploring Doom island by Becak, a traditional form of transport similar to a rickshaw. The island was used as an administrative centre by the Dutch during the First World War and then was occupied by the Japanese during the Second World War, building a network of tunnels and networks. After Doom Island bid farewell to the captain and crew and transfer to the airport for onward flights.
Pricing Information
10
day tour, from
£4765
per person
Price Includes
Accommodation and meals as specified
Transfers as specified
Activities and excursions as specified
All entrance fees on sightseeing tours as specified
Price Excludes
Travel Insurance
Any meals not specified in the itinerary
Tips and gratuities
Optional excursions
Price Notes
The cruise runs on a full board basis and includes all park fees, guides, cultural performances, but do note that crew tips and alcohol (outside of special dinners) are not included.
This tour is run in conjunction with our local partner in Indonesia and is not exclusive to Regent Holidays.
Itinerary Dates
From Price
Single Room Supp.

16 Oct 2020

-

25 Oct 2020

£4765
£3540

17 Dec 2020

-

26 Dec 2020

£4765
£3540

18 Dec 2020

-

27 Dec 2020

£4765
£3540

30 Dec 2020

-

08 Jan 2021

£4765
£3540

10 Jan 2021

-

19 Jan 2021

£5235
£3895

04 Feb 2021

-

13 Feb 2021

£5235
£3895

16 Feb 2021

-

25 Feb 2021

£5235
£3895

18 Oct 2021

-

27 Oct 2021

£5235
£3895

17 Dec 2021

-

26 Dec 2021

£5235
£3895

18 Dec 2021

-

27 Dec 2021

£5235
£3895

29 Dec 2021

-

07 Jan 2022

£5235
£3895

30 Dec 2021

-

08 Jan 2022

£5235
£3895
Ombak Putih
Piloted by Captain Agung, with a crew of 14, Ombak Putih means 'White Wave' in the Indonesian language. Her keel was first laid down in Kalimantan in 1995, and she became operational in 1997. At 42 metres long, she provides accommodation for up to 24 guests in 12 comfortable cabins. Approximately 400 square metres of public space is divided over her two main decks, including a large salon, as well as covered and open areas, allowing plenty of room for our guests to spread out, relax, and enjoy as much company or solitude as they wish.
Click on images to enlarge
Image Gallery
Click on images to enlarge