Combine the historical highlights of Albania with the beauty of Lake Ohrid on our Cultural Landscapes of Albania and North Macedonia tailor-made tour.
Stay at handpicked boutique-style hotels as you journey from Tirana to the Roman amphitheatre of Durres, Berat's UNESCO-listed Old Town and on to Albania's most important archaeological site at Butrint.
Take one of the most scenic routes in Europe along the stunning Vjosa River Valley, where waterfalls crash down sheer mountainsides and eagles swoop over the lush green landscape, before crossing into North Macedonia to visit the 13th century Church of St Jovan, perched dramatically on the cliffs overlooking beautiful Lake Ohrid.
Choose to extend your holiday with a beach stay at one of Albania's coastal resorts such as Golem, Dhermi or Ksamil. Contact a Regent Albania Specialist for more information.
Tour Itinerary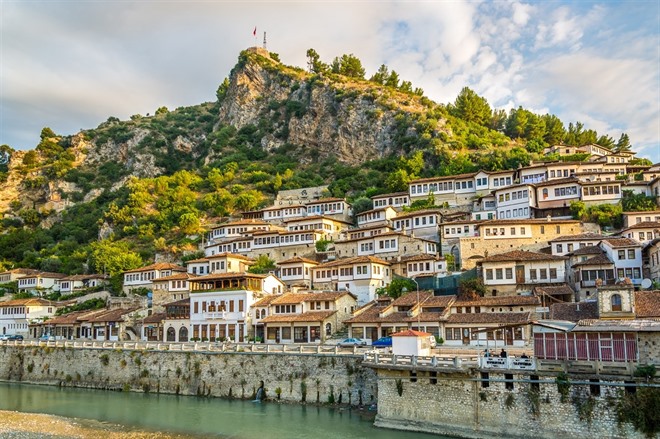 Fly to Tirana and meet the Albanian guide. Transfer to Durres and visit the ancient city walls and the Roman Amphitheatre. Continue to Berat stopping en route at Cobo - the most famous Albanian winery- for a reviving wine tasting session. Transfer to Berat and check in to the hotel for an overnight stay.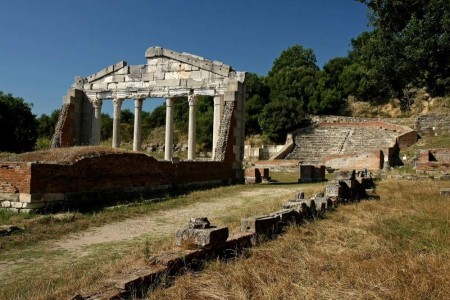 Enjoy a city tour of Berat including the historical quarters and the iconographic museum before departing to the Archaeological Park of Apollonia. Stop in Vlora to discover Independence Square and Muradie Mosque, and continue along the breathtaking Albanian Riveria towards Saranda. Stops can be made at the National Park of Llogara and Porto Palermo Bay. Located south of Himarare on a small peninsula lies castle of Porto Palermo, built by Ali Pasha of Ioannina in the early nineteenth century. It is still in excellent condition and was built on the site of an existing monastery described by British traveller Leake. Along the link with the mainland there is the beautiful church of Agios Nikolaos, which is connected with various legends and stories about the construction of the castle. The Porto Palermo Naval Base, was started as a joint Albanian-Chinese project in the late 1960s but after the diplomatic relations were interrupted, Albania decided to continue with the project alone, which cost a fortune and looks like a scene from a James Bond film. Continue to Saranda and check in to the Hotel Brilant or similar. (B)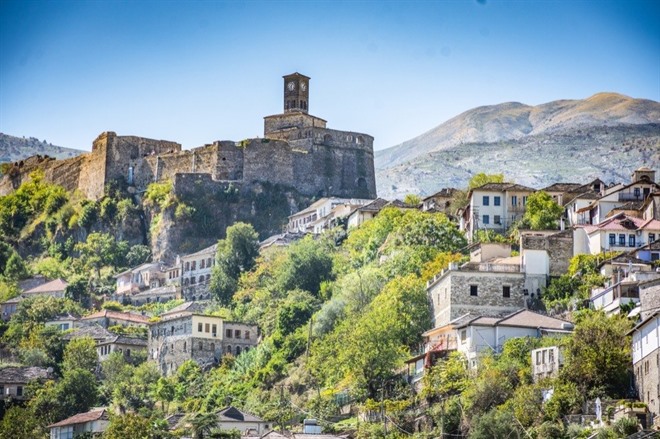 The Greek and Roman ruins of Butrinti are Albania's most important archaeological discovery. Listed as a UNESCO World Heritage Site, this rediscovered city is a microcosm of almost 3,000 years of Mediterranean history. Its sixth century B.C. fortification evokes the city's military power and the third century BC amphitheatre symbolises the rich culture of this once thriving ancient city. Stop in Mosopotam and visit the monastery of St. Nicola, which was built over the ruins of a pagan temple, continue to the Blue Eye - this deep spring forms a circular pool of vivid deep blue water surrounded by mature woods,and travel to the UNESCO city of Gjirokaster. Check in to the hotel for two nights. (B)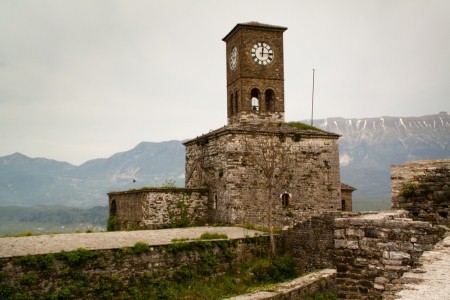 Explore the ruins of the ancient city of Antigonea, founded by King Pyrrhus of Epirus (319-272 BC). Continue to the church of Labove e Kryqit, one of the oldest churches in Albania and stop in Libohove, a small village dominated by a fortress, which has a pleasant, leafy main street with extensive views across the valley to the west of Drino River. In the afternoon visit the town of Gjirokaster, an UNESCO World Heritage Site. Known by many as the City of Stone, it comprises hundreds of Ottoman-style tower houses with distinctive stone roofs, wooden balconies and whitewashed stone walls. Dominated by the sheer flanks of its vast castle, Gjirokaster is a magical city with a tumultuous past. From feudal stronghold to Ottoman jewel to Italian colony, the city has known many rulers and has inspired poets, authors and artists. A walk around the network of cobbled streets will transport you back in time. A visit to the vast 13th-century castle brings the adventurous tales of medieval rulers and communist atrocities alive. (B)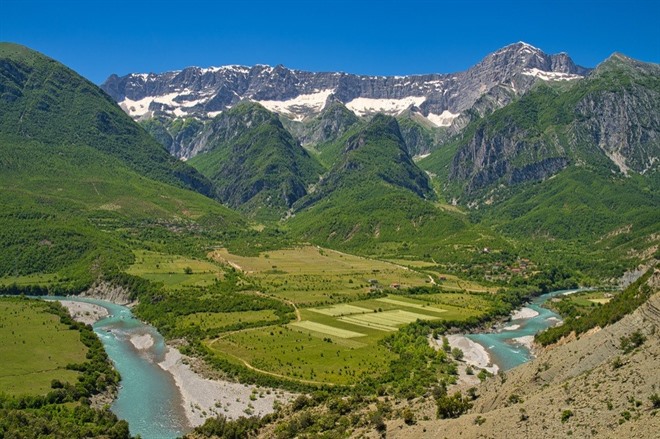 This morning take one of the most scenic routes in Europe from Gjirokastra to Korca along the Vjosa River Valley. Admire dramatic mountains, lush meadows, rushing river torrents and waterfalls crashing down sheer mountainsides. Travel along rickety bridges and watch eagles swooping down the valley below. Pass horses and donkeys with their wooden-framed saddles trotting along with cheery waves from their riders. Pass Erseke - Albania's highest town and notice how the high mountains are always snowy and the hillsides are covered in young oak trees. As the road approaches Korca, the valley opens out to a plain in the lea of the mountains. En route to Korce stop at the small town of Permet and the Church of Leusa. Arrive in Korca and check in to the hotel for an overnight stay. Explore Korca with a local guide and visit the National Museum of Medieval Arts, which holds some of the greatest iconographic works in Europe and further. The first Albanian language school, originally for boys only, opened in 1887 and today it houses the National Education Museum. (B)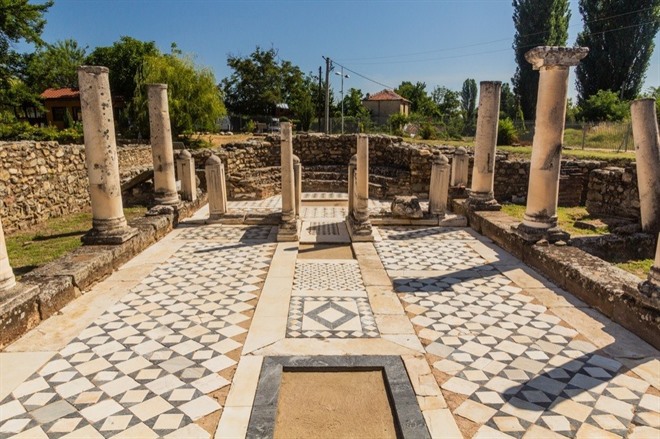 Drive to the Republic of North Macedonia along side Prespa Lake. The Prespa Lakes region is a natural park of great significance due to its biodiversity and endemic species. Prespa is a transboundary park shared between Greece, Albania and North Macedonia. The main features of the region are the two lakes, from which the name derives: Macro Prespa and Micro Prespa, which lap the shores of the three countries It hosts more than 1,500 species of plants, 40 species of mammals, 260 of birds, 32 reptiles and amphibians, and 17 species of fish including a number of species found only here. The mountains are one of the last European homes of brown bears, wolves, chamois and wild boar whilst the lake host breeding colonies of Dalmatian and White Pelicans as well as pygmy cormorants. Visit the second biggest city in North Macedonia – Bitola. Its beginnings date from the 4th century B.C. when the town was founded by Philip the Second of Macedonia naming it Heraclea Lyncestis. It was a busy town during Roman times and continued to grow until it was unfortunately destroyed by an earthquake in 518 A.D. Later that century migrating Slavs from the north settled in Heraclea naming the city Bitola and its region Obitol. The stately old architecture of Bitola goes back to more than a century ago when the town was a centre for international diplomats to the Ottoman administration, superseding Skopje and becoming known far and wide as the city of the consuls. In the afternoon visit the archaeological ruins of Heraklea Lynkestis before continuing to the town of Ohrid. Check in to the hotel for a two nights. (B)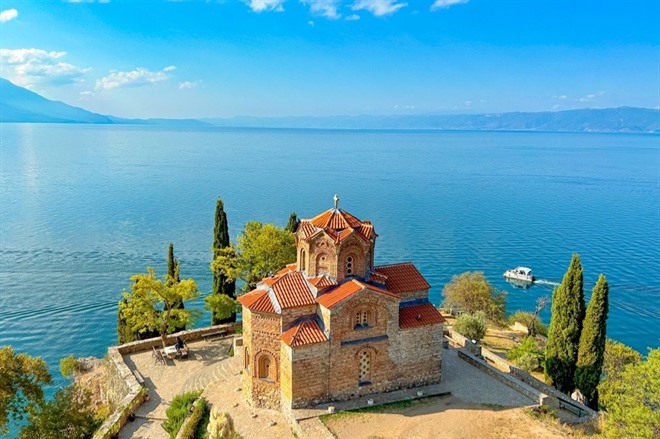 Enjoy a walking tour of Ohrid beginning at the Square of St. Clement with a stop at the Lower Gate and the archaeological museum situated at Robev house. Visit the Church of St. Sophia, a masterpiece of architecture and fresco paintings, and continue to Plaoshnik to visit the reconstructed church of St. Clement. From here, head towards the Church of St Jovan at Kaneo, which was built at the end of the 13th century, and is one of the most photographed churches in the Balkans, due to its beautiful location on the cliffs directly above the lake. In the afternoon travel to the Monastery of St Naum, with its beautiful 17th century church rising on a hill above the lake. (B)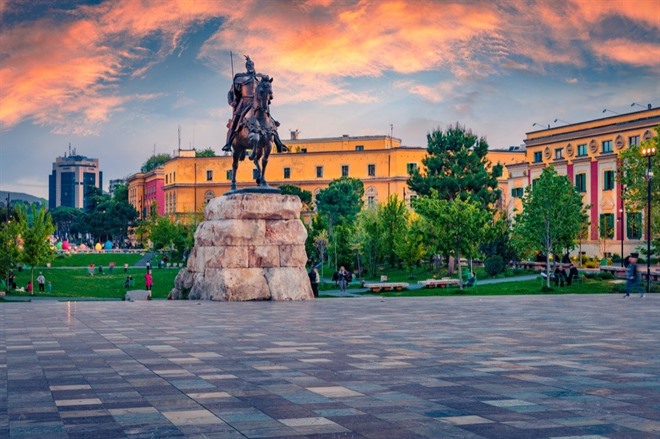 Travel to Albania stopping en route at the 2,400 year old Selca Tombs and the city of Elbasan en route. On arrival in Tirana check in to the hotel for a two night stay. the rest of afternoon is free to explore at leisure. (B)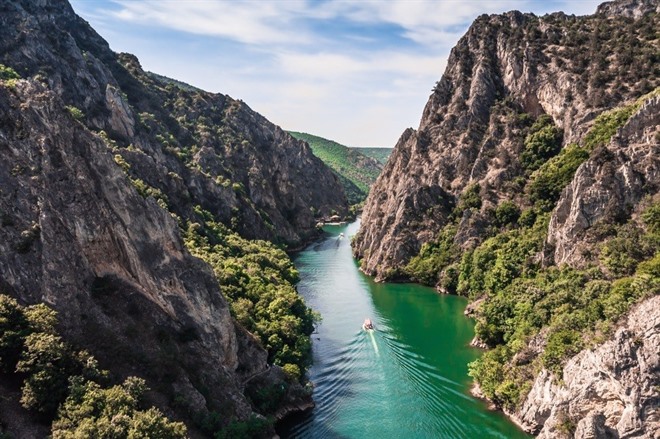 Spend the day exploring the capital city of Tirana with the guide. Visit the National Martyrs Cemetery of Albania located on a hill overlooking Tirana. Some 900 partisans who died during World War II are buried in the cemetery , as well as former leader Enver Hoxha, who was subsequently disinterred and given a more humble grave in another public cemetery. Ironically, the massive granite slab that was covering his grave was reused for the dedicatory inscription of the monument for the American and the British forces fallen in Albania. Visit the National museum, National Art Gallery and Et'hem Beg's Mosque. (B)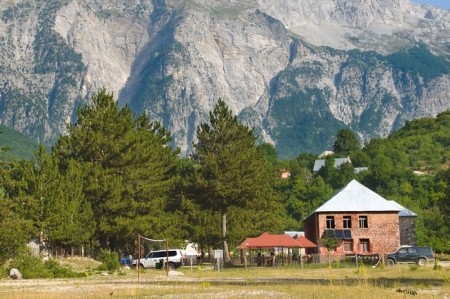 Leave the hustle and bustle of Tirana behind and head to the Albanian Alps and mountain settlement of Theth, an isolated part of the Theth National Park. Here visit the Ethnographic Museum and the tower of the isolation (a blood feud tower). Check in to the hotel for a two night stay. (B)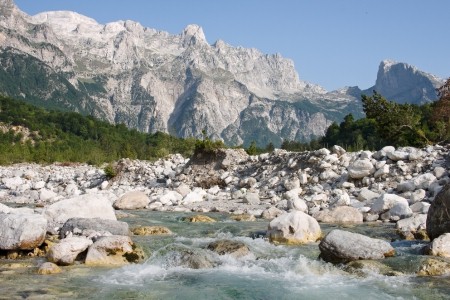 Enjoy the day at leisure. Relax or explore Theth National Park further by visiting the Grunasi Canyon and Thethi Waterfall. (B)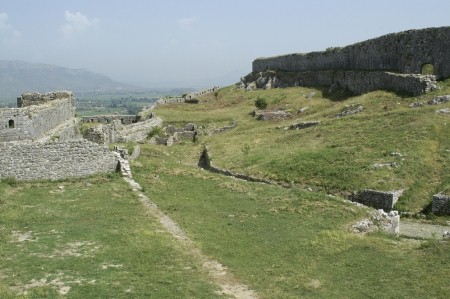 Today visit the city of Shkodra and its mighty fortress, Rozafa which rises proudly over the Drin and Buna Rivers. Shkodra became the centre of the Albanian cultural movement after the Albanian League was suppressed in 1881. After being occupied by the Austrians in 1916–18 during WWI, it was taken over by the Allied Powers until it was reunited with free Albania in 1921.Travel towards Kruja and a stop at one of Albania's top restaurants for lunch (pay locally). On arrival in Kruja check in to the hotel for an overnight stay. Those who wish can visit the nearly Citadel and the Ethnographic & Skanderbeg museum. (B)
Spend the morning at leisure. Perhaps purchase last minute souvenirs from the restored Ottoman bazaar before transferring to Tirana airport for the flight back to the UK. (B)
Pricing Information
13
day tour, from
£2735
per person
Price Includes
Return economy flights to Tirana
All airport taxes and baggage
Accommodation in three/four-star hotels on B&B basis
All transfers and transportation
English-speaking guide throughout
Sightseeing with English-speaking guide
Entrance fees on sightseeing tours as specified
Price Excludes
Travel Insurance
Tips and gratuities
Additional meals
Price Notes
Cost per person (twin share) when 4 persons travel £1885
Image Gallery
Click on images to enlarge