Embark on a winter adventure in the wilderness exploring the best Svalbard has to offer, lead by a team of eager huskies. Spend free days high above the Arctic Circle in the remote town of Longyearbyen, nestled deep within rugged mountains and icy plains. One can't help but be enamoured by the charm of this idyllic setting, where colourful buildings are in stark contrast to the snow capped hills and mountains that surround them.

From February to April, as the sun begins to reappear over the horizon after long winter nights, each day becomes longer than the next. Snow is still on the ground, so embark on a range of winter activities and if you are lucky, catch a glimpse of the northern lights dancing in the magical sky above Longyearbyen.
Check out this introduction to dog sledding video here
Tour Itinerary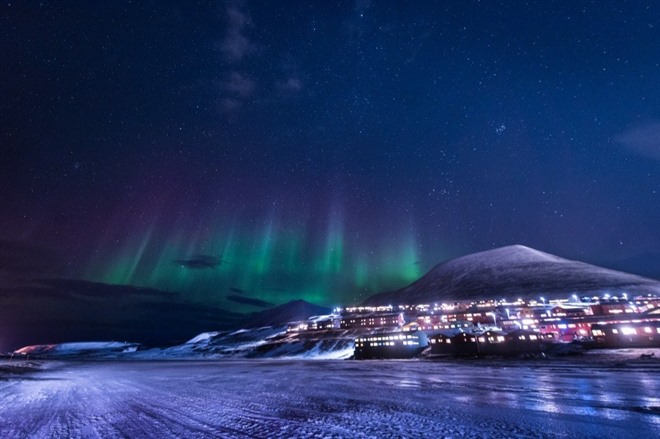 Arrive at Longyearbyen airport and transfer to the Radisson Blu Polar Hotel. Check in for a two-night stay.
Accommodation
Radisson Blu Polar Hotel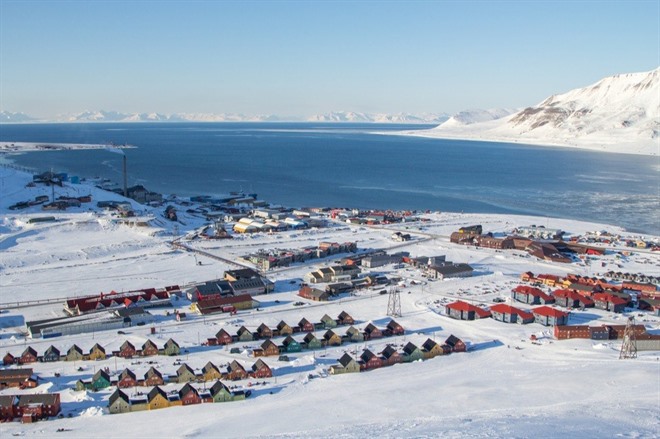 Today is left free for you to book additional excursions depending on the season - whether that's a wilderness safari on silent electric snowmobiles or a guided electric bike ride that operates in winter and summer. In winter there are plenty of northern light experiences to chose from. (B)
Accommodation
Radisson Blu Polar Hotel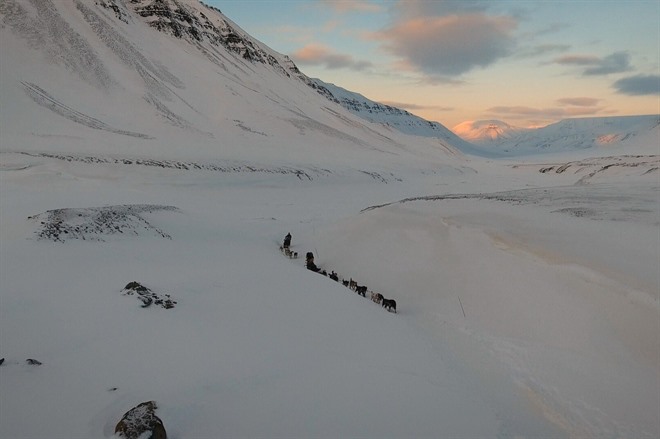 This morning transfer to Adventadalen and to Green Dog's Kennel. Get kitted out in an exposure suit, boots and mittens, before assisting the guide to harness and prepare the dogs.Drive northeast crossing Adventdalen and head towards Helvetiadalen, where the Krekling pass awaits with its winding and exciting sledding trails.Juva Cabin is the destination for the day, nestled in the picturesque Brentskaret. (B,L,D) ;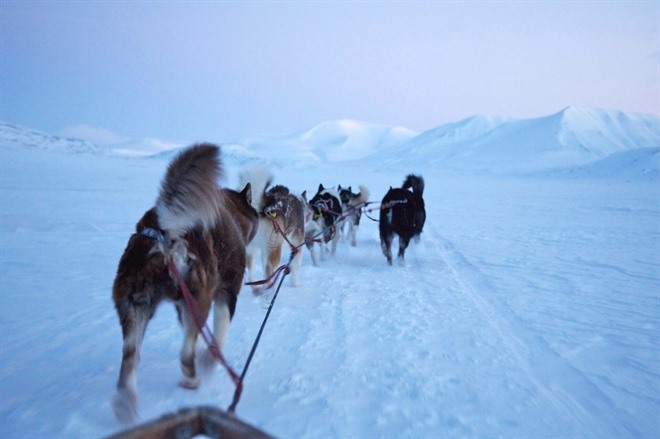 After harnessing the dogs, the trip continues into Eskerdalen, traversing through Trehøgdalen to Vendomdalen and Sassendalen.Along the way, there will be a stop at the impressive frozen waterfall Eskerfossen.Today's route promises varied terrain, providing both you and the dogs with fun challenges and beautiful impressions. (B.L.D)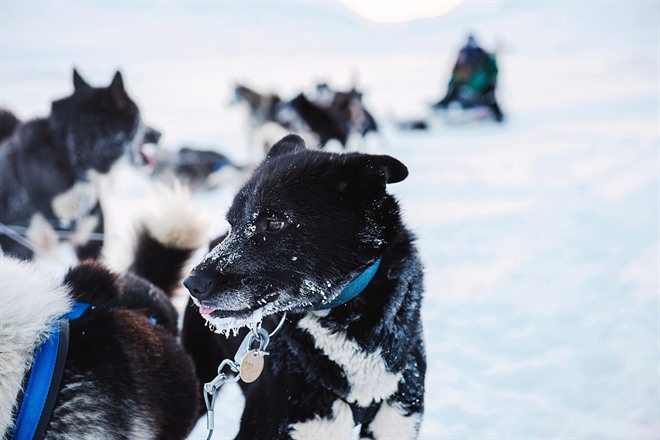 On the final day, embark on the last stretch through scenic landscapes. Drive through the narrow passage of Janssonhaugen and into Adventdalen.If time allows, also Foxdalen, known for its striking vertical slate mountains.After a lunch stop, make your way back to the kennel and return to Longyearbyen. (B,L)
Accommodation
Radisson Blu Polar Hotel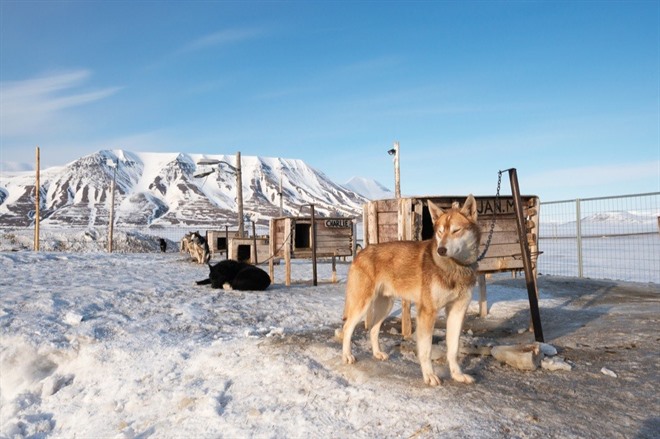 After breakfast, transfer to the airport for your flight to the UK. (B)
Image Gallery
Click on images to enlarge