Explore this fascinating country rich in culture, both ancient and modern, and stunning architecture and natural scenery.
Visit intriguing desert castles on the road to the Azraq Wetlands Reserve home to migratory birdlife, walk the trails in Ajloun Forest Reserve and visit crusader castles.
Re-live Jordan's Roman past in the extensive and well-preserved city of Jerash, before continuing to Dana Nature Reserve with its deep gorges and soaring eagles: spend the night at the candle-lit eco-lodge in Feynan where the evening can be spent watching the stars from the roof.
Discover your inner-Lawrence of Arabia while staying in a desert camp in Wadi Rum and no trip to Jordan is complete without a visit to the ancient city of Petra, with its iconic entrance through the siq to the Treasury.
Descend below sea level and experience a gorge walk in Mujib Canyon before floating gently on the Dead Sea.
Tour Itinerary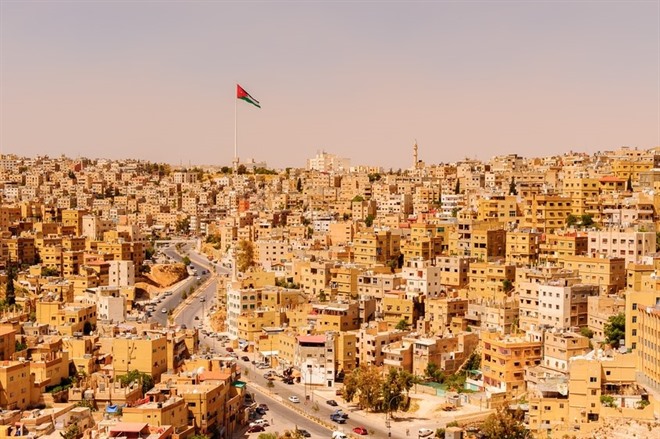 Fly to Amman. Land and transfer to the hotel.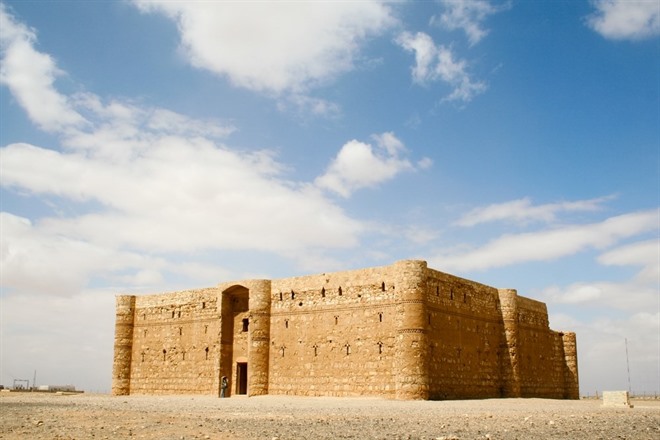 Head out of the city and into the desert. Stop at the desert castles, these former hunting lodges, bathing houses and small castles stand alone in the desert with their varying designs and date from Umayyad times. Continue on to Azraq Wetland Reserve, a nature reserve set up to preserve the area which is important for migratory birdlife. Set out to explore the reserve with a guide to spot some of the birds. B/D)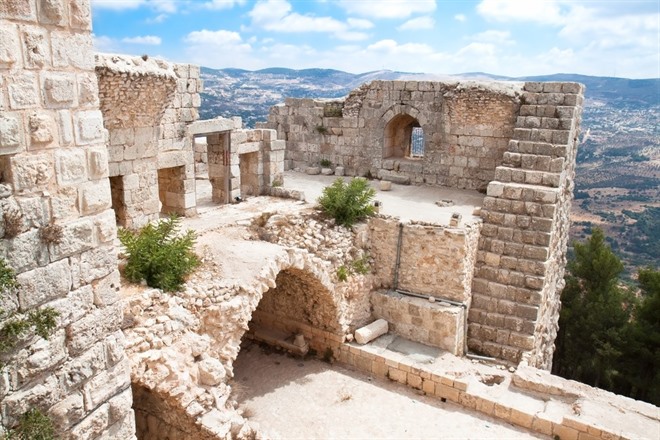 There will be time to see more birdlife this morning before you drive to the pistachio and oak covered hills of Ajloun in northern Jordan. En-route stop along the way at the Crusader Castle which boasts a perfect hilltop location and birds-eye views over the surrounding countryside. End the day in Ajloun Cabins which sit in an elevated position offering further fantastic views. (B/D)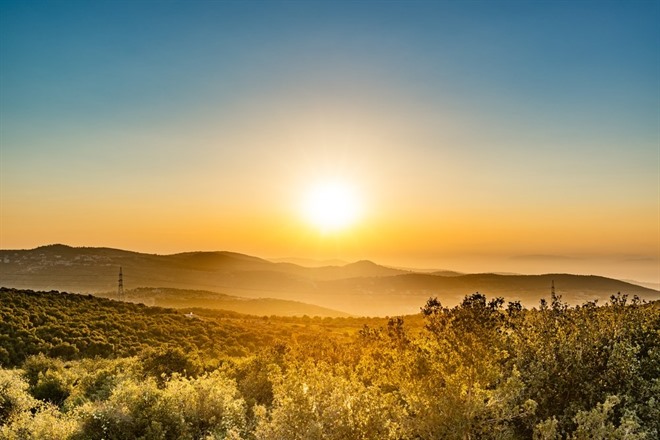 Spend today exploring the reserve. Head out on a hike along the Prophet's Trail, a walk that takes you to Mar Elias, the ruins of one of Jordan's oldest churches. The trail leads through fig and pear orchards, amongst forests of oak and oriental strawberry trees. Enjoy lunch with a local family before returning to the cabins. Evening at leisure. (B/L/D)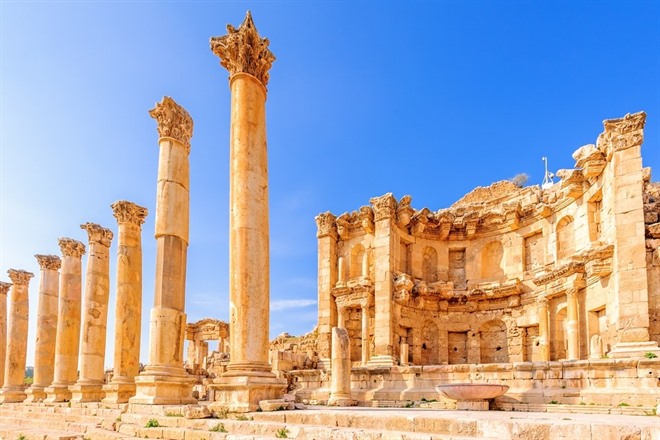 Today visit Jerash, one of the best preserved Roman cities in the Middle East. Wander the colonnaded streets, climb the steps of the theatres and see the mosaics of the church floors. From here head to Dana Nature Reserve, the first in Jordan. End the day at Dana Guesthouse which sits in a cliffside position and offers outstanding views across the wadi. (B/D)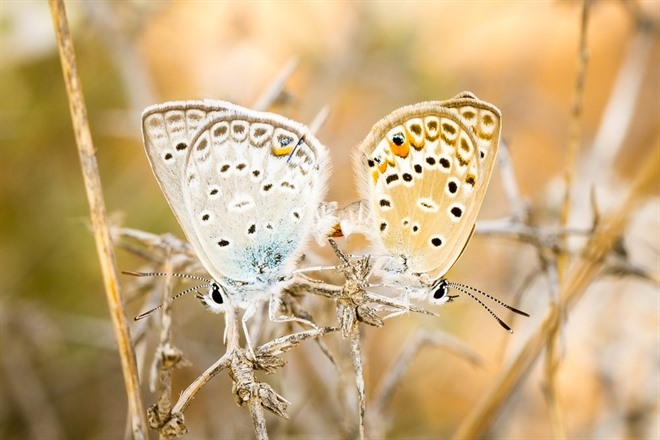 Commence on a walk across the reserve today, a fabulous voyage of discovery covering the length of the valley floor. The Wadi Dana Trail takes you 14km from the guesthouse at 1700m to the eco lodge in Feynan. Wind your way down through the wadi and past the various rock formations formed in the layers over millennia. A packed lunch will be provided for the walk. Overnight in the wonderful candle-lit eco lodge and spend the evening star gazing from the roof, a truly special experience. (B/L/D)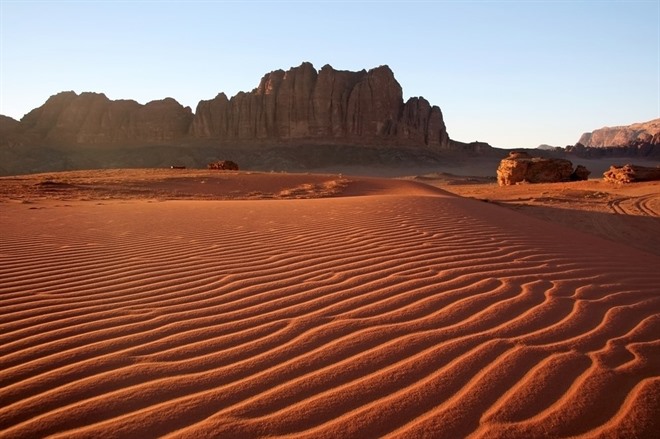 Returning to civilisation from the nature reserve you head to Shobak Castle, one of the Crusader castles. After exploring the battlements and secret passsageways, drive on to Wadi Rum, with its rocky outcrops rising hundreds of metres out of the sand. Head out in a 4WD with a Bedouin guide to venture through the desert climbing the sand dunes. Enjoy a fun camel ride before a night out in a desert camp. (B/D)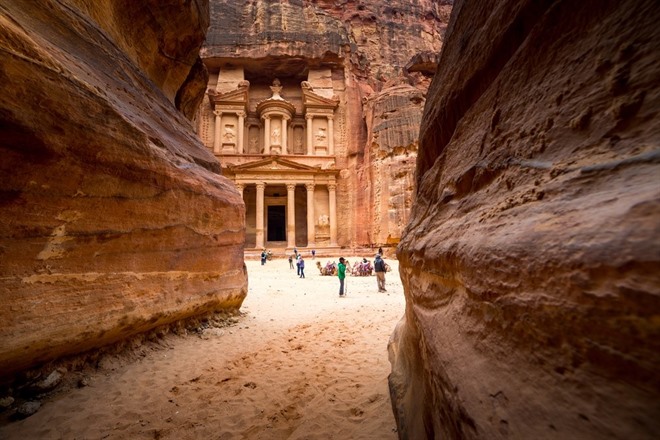 Awake to the silence of the desert. Enjoy a Bedouin breakfast and drive to the magnificent rose red city of Petra, the highlight of many peoples trip to Jordan. Enter the site through the siq with a local guide, explore the Treasury and the city centre lined with tombs, palaces and Roman columns. (B/D)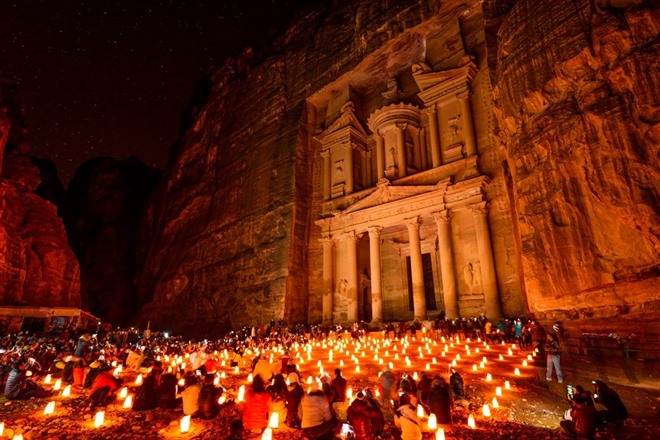 A second day in Petra takes you along routes away from the crowds. Traverse the top to take in the views and descend from the High Place of Sacrifice. Climb the 800 steps to the Monastery and look across the desert to distant tombs hidden in the rocky mountains. Why not end the day with the wonderful Petra by night experience (please ask a Regent Jordan Specialist for details. Only operates Mon, Wed, Thu, not included in trip price).(B/D)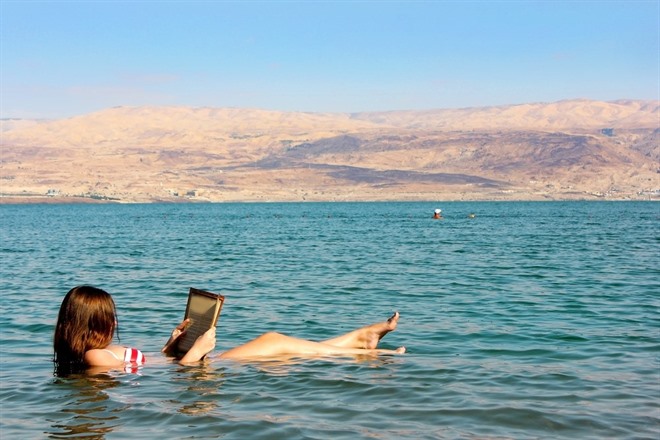 This morning drive north to the famous Dead Sea. Lying 420m below sea level, the Dead Sea is famed as the lowest point on earth. En-route enjoy a walk in the Mujib Canyon - this is a walk with a difference as you enter the narrow gorge walking in the river, scramble up the rocks with the help of ropes to sit under waterfalls, then slide and float your way back down. Head on to the Dead Sea where after the exertions of the morning you are enticed in to the water to lie back and float away the afternoon. (B/D)
This morning you will transfer to the airport for your return flight. (B)
Image Gallery
Click on images to enlarge