Lithuania Fly-Drive Holiday
10 Day Tour, from £1165 per person
Discover the highlights of Lithuania on this 10-day fly-drive itinerary. Explore the beautiful baroque town of Vilnius, travel to the red-bricked fairytale castle in Trakai - Eastern Europe's only island castle - and from Kaunas, continue along the scenic Panemuné road visiting castles and manor houses that line this picturesque route. Spend time relaxing in Lithuania's resort town of Nida on the stunning Curonian Spit, where a fragile landscape of shifting sand dunes, and pine forests where elk and wild boar roam free, are protected by national park status.
Tour Itinerary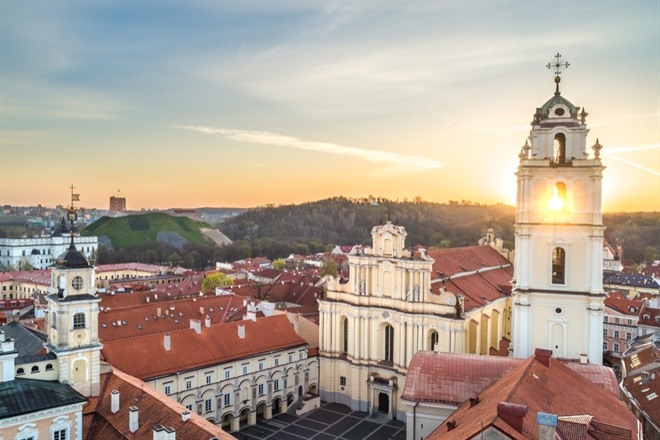 Fly to Vilnius. Pick up the car at the airport and drive to your hotel in Vilnius. Check in to your hotel for 2 nights.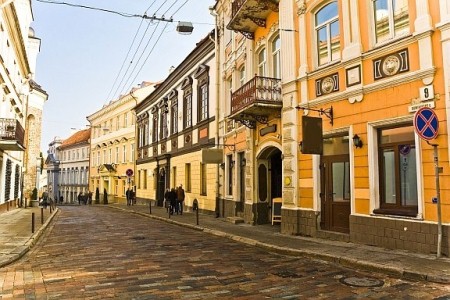 Free day in Vilnius to explore at leisure. Lithuania's capital is a city of churches with a steeple view around every corner. Baroque enthusiasts will need nothing else to take up all their time. The university with its churches and 13 internal courtyards is a testament to the skills of Lithuania's greatest artists and architects, even the bookshop has a delicately frescoed ceiling. For an historic fine-dining experience head over to Ertlio Namas, a cosy restaurant in the old town, which serves delicious seasonal dishes based on Lithuanian recipes from centuries past. (B)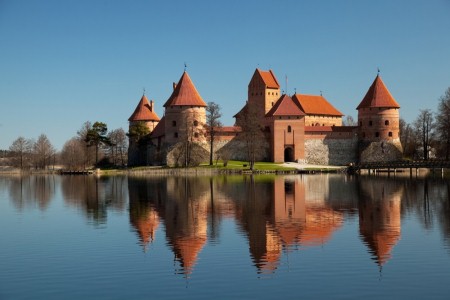 Depart for Lithuania's second capital - Kaunas (111 kilometres) via Trakai Castle and check in to the hotel for 2 nights. Spend a few hours exploring one of the most iconic sites in Lithuania. The castle is estimated to date back to 1400 during the time of Grand Duke Vytautas. Walk over the wooden bridge to its coral-coloured brick towers and explore the excellent Trakai History Museum, which depicts the flavour of past eras: chain mail, medieval weapons, 19th-century embroidery and glassware. Whilst at Trakai do taste a local version of the Cornish Pasty. The Karaims are an ethnic group from Turkic decent and their national pastry Kibinai is made with minced meat and vegetables. It's a tasty treat, whilst admiring views of the castle across the lake. (B)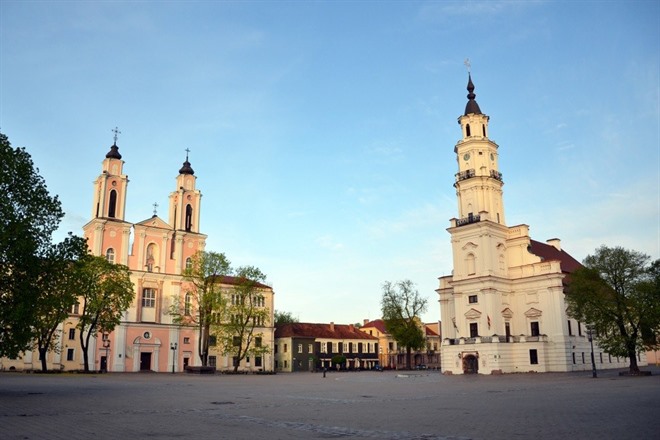 Free day in Kaunas to explore at leisure. Allow time to visit the Čiurlionis National Museum of Art, which displays almost the entire legacy of Lithuania's most notable artist – M. K. Čiurlionis.Kaunas. Relatively unscathed by World War II, Kaunas was Lithuania's interim capital from 1920 to 1940. It is preparing itself for the European Capital of Culture for 2022. A visit to Kaunas is not complete without a tour of the Ninth Fort. Built at the end of the 19th century as part of the outer town defences on the orders of Tsar Alexander II to strengthen the western border of the Russian Empire, it became infamous as a concentration camp during the Nazi occupation. (B)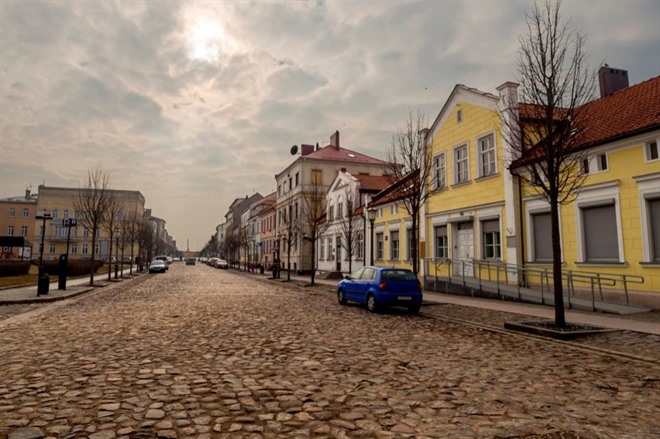 Drive to Klaipeda (215 kilometres) and check in to a centrally located hotel for 2 nights. En route make time to make the detour north to the excellent Cold War Museum, situated deep in the heart of the Žemaitija National Park. This museum is on the site of a former Soviet nuclear missile base so join a guided tour to learn about the construction and role of the base during the Cold War. The museum is located around 8km from Plateliai: follow the main road to Plokštinė, then 5km along a sign-posted gravel road through the pines. (B)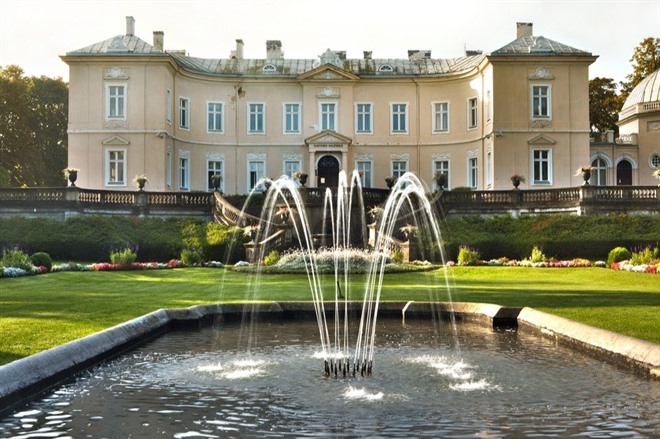 Today explore Klaipeda's narrow streets, merchant houses and remnants of medieval fortifications. Venture up the coast to the seaside resort of Palanga to visit the 19th-century Botanical Park and The Amber Museum. Take a stroll along the coast and Basanaviciaus Street famous for its cafes and restaurants. (B)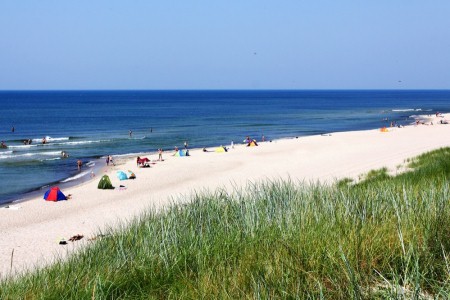 Today take the ferry over to the Curonian Spit and check in to your hotel for 2 nights. Spend the days exploring the Curonian Spit and relaxing in this fishing village of quaint wooden houses, with bright blue shutters and colourful flower gardens. This area once belonged to Prussia and it became a popular retreat for German artists and exiles. German writer Thomas Mann had a summer house just outside Nida which is now open to visitors. Nida is a popular destination for Lithuanian holiday makers - join them tasting delicious cold beetroot soup and sampling cool local beer. (B)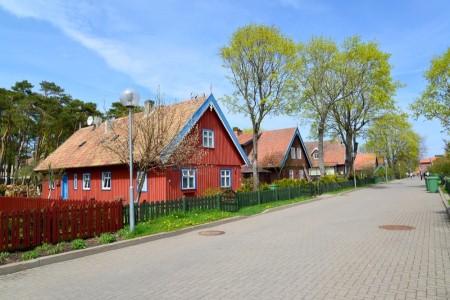 The Curonian Spit is a unique nature reserve which is often called the Lithuanian Sahara desert due to its impressive sand dunes. Today discover the beautiful, wild nature, pine forests and golden beaches. Take a walk through the Hill of Witches and climb Parnidzio sand dune to admire the panoramic views over Nida. (B)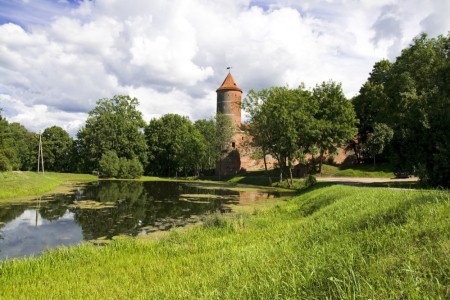 Drive to Vilnius. (336 kilometres). For the ornithologists among you stop off at Ventes Ragas, where you can find one of the largest bird ringing stations in the world. It was built in 1029 and can see up to 800,000 birds fly over this migratory route - spot the white-tailed eagle, great snipe or aquatic warbler on this lonely headland. Drive the scenic Panemunė road which follows the Nemunas river valley and connects Šilutė to Kaunas. Stop off and visit Panemune Castle in the town of Vytenai. Arrive Vilnius and check in to the hotel for an overnight stay. (B)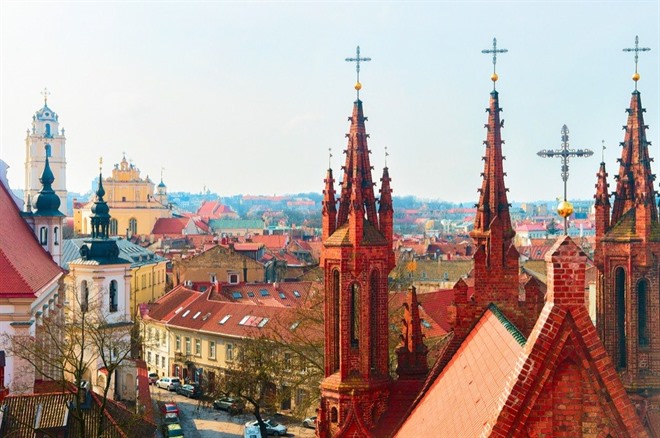 Drive to Vilnius airport and drop off car before flight back to the UK.(B)
Pricing Information
10
day tour, from
£1165
per person
(Single person supplement + £310)
Price Includes
Return international flights between the UK and Vilnius*
All airport taxes and security charges
Accommodation in three/four-star hotels with breakfast
Car Hire Group B with CDW, unlimited mileage, insurance, theft, vat, airport fees and all local taxes**
Price Excludes
Travel insurance
Ferry tickets
Optional excursions
Price Excludes
Travel Insurance
Any meals not specified in the itinerary
Optional excursions
Price Notes
* LOT Polish Airlines fly from London City Airport to Vilnius direct. Other options are available

** Please contact us for terms and conditions of the car hire plus any optional extras such as additional driver, or GPS
This is an example itinerary accompanied by a guide price. If you would like alternative options, or if you have a higher or lower budget than the guide price, please ring one of our travel specialists on 0207 666 1290 and we can tailor this trip to suit your precise requirements.
Tour Route Map
Lithuania, Vilnius
Lithuania, Trakai-Kaunas
Lithuania, Klaipeda
Lithuania, Nida
Lithuania, Vilnius
Image Gallery
Click on images to enlarge