At this amazing boutique hotel, the brilliant whitewashed walls and azure ocean are reminiscent of a Greek island. However, the volcanic stone lintels, raw wood furniture and tactile fabrics are all Azores.
The combination of that laid-back Hellenic atmosphere and charming Azores style results in pure luxury.
Here, breakfast is excellent and includes delicious local fresh fruit, home-made bread, yoghurt and of course the island's renowned cheeses. During the day take the chance to pick at yummy grilled garlicky prawns, and in the evening enjoy cocktails on the terrace watching the sunset over the Atlantic.
If you can tear yourself away from the mesmerising sea views and the delicious local food, then the island of São Miguel is just waiting for you to get out and explore it by car.
Tour Itinerary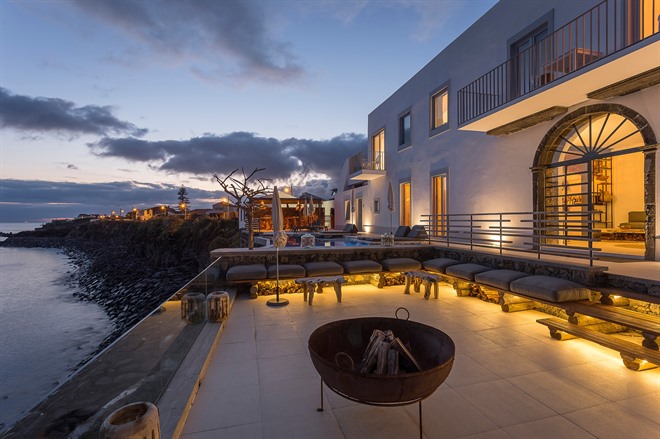 Arrive at Ponta Delgada and collect your hire car. Drive to the White Exclusive Suites & Villas and check into a junior suite with a private veranda/balcony overlooking the ocean for your 4 night stay.
Accommodation
White Exclusive Suites & Villas Hotel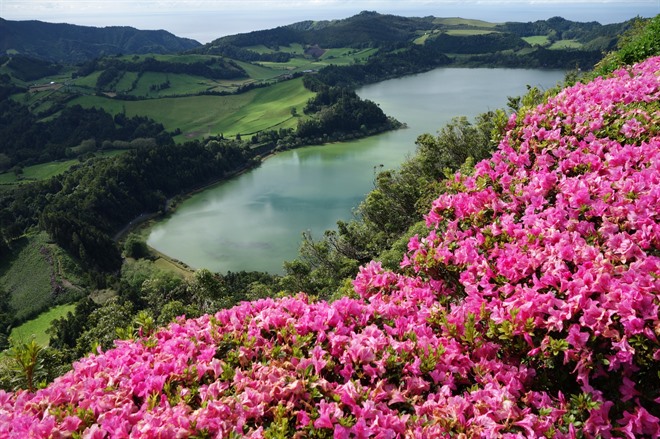 After breakfast, if you can bear to drag yourself away from the hotel's stunning sea views, then grab your camera and take a drive to the volcano-rich Furnas Valley. En route stop and enjoy a spectacular view from Nossa Senhora da Paz, a secluded church in the mountains, which overlooks the town of Vila Franca Do Campo and a collapsed caldera in the sea.
Two volcanic calderas dominate the landscape around Furnas, one of which now holds an emerald lake in its crater. Arrive in Furnas valley and take some time to drink in the view. Opt to take a swim in the hot natural water pool at the botanical gardens or a stop at the tea plantation at Santa Iria. (B)
Accommodation
White Exclusive Suites & Villas Hotel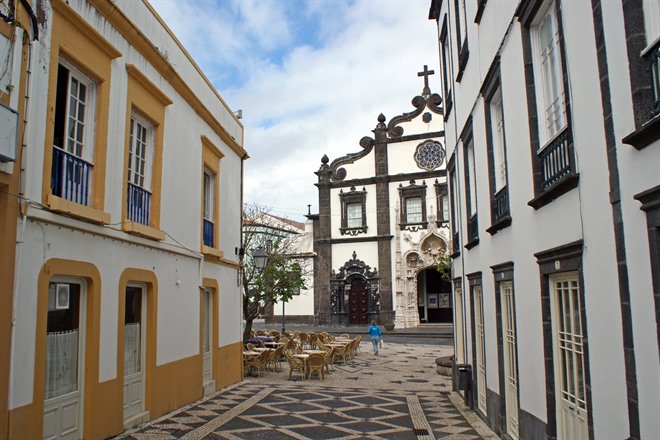 Today, why not explore the historic town centre of Ponta Delgada? It's home to some of the prettiest architecture in the Azores. Wander through roads of stark white buildings framed with black volcanic stone and visit the three arched city gates. (B)
Accommodation
White Exclusive Suites & Villas Hotel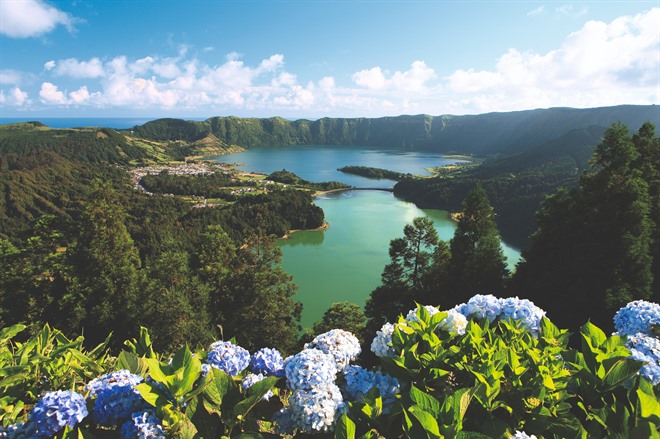 After breakfast, we recommend taking a drive to Sete Cidades. Here you'll discover the highlights of the western side of São Miguel. Set in the centre of a huge volcanic crater, Sete Cidades is the largest parish in Ponta Delgada ,with traditional houses overlooking a vast turquoise crater lake. Marvel at awe-inspiring views from viewpoints scattered across the west, and enjoy the thrill of driving through the spectacular scenery, rolling hills and picturesque villages. (B)
Accommodation
White Exclusive Suites & Villas Hotel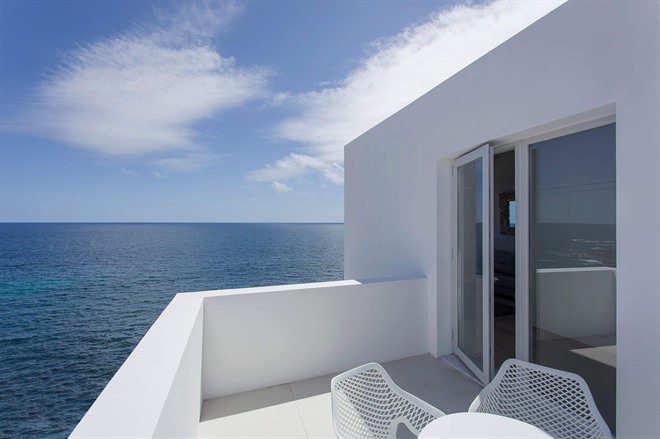 This morning, drive to the airport for the flight back to the UK. (B)
Image Gallery
Click on images to enlarge