In the far north of Finnish Lapland, on the edge of beautiful Lake Inari, the Wilderness Hotel Inari is a remote retreat where snow-covered forests and frozen lakes provide the backdrop to the day's adventures. Learn how to drive your own husky-sled through the Lappish wilderness, snowmobile through glittering forest trails and search for the northern lights on a starlit snowshoe safari on this fully-inclusive short break.
Four types of accommodation are available at Wilderness Hotel Inari: choose from a Wilderness Room, an Aurora Cabin, an Arctic Chalet or a Log Cabin. Stays here are full-board, with both lunch and dinner served buffet-style in the beautifully-designed restaurant. All excursions indicated below are included in this holiday, but the order in which you enjoy them may vary depending on timing and snow conditions when you arrive in Finland.
Tour Itinerary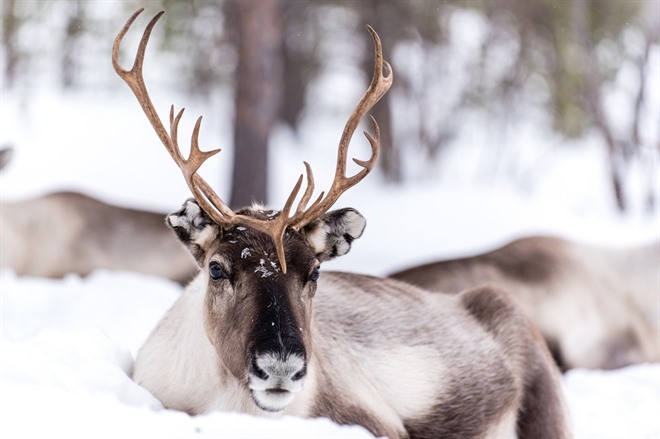 Fly to Ivalo and transfer to Wilderness Hotel Inari (approx. 30 min). Upon arrival you will receive your programme schedule before dinner. Depending on your arrival time, cold weather gear is given to you either upon arrival or the next day. (D)
Accommodation
Wilderness Hotel Inari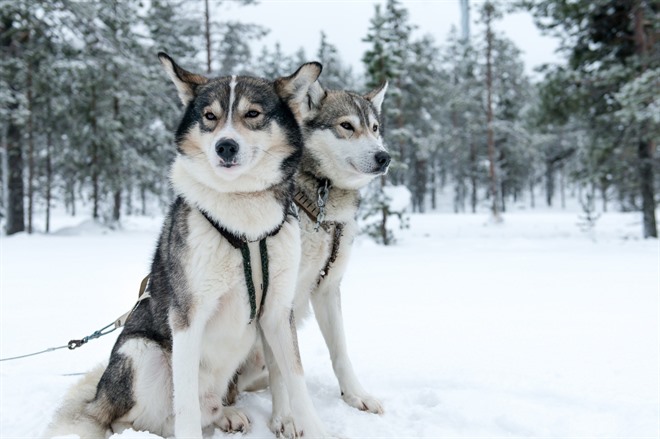 Snowmobiling: This tour is perfect for those who have never tried snowmobiling before. First familiarise yourself with the snowmobile, have full safety instructions and driving lesson. After everyone feels comfortable, head out for a small journey into the nearby surroundings.
Husky Safari: An absolute 'must do' when visiting Lapland! Learn how to handle the sled before heading out on the husky safari, where the huskies will pull your sled through the beautiful winter scenery, passing along frozen Lake Inari. The dogs' excitement is infectious but they fall silent on the trail, this is the only way to see Lapland . All our husky safaris include full instructions and are based on two people sharing a sled unless otherwise stated.
Reindeer Farm Visit: Meeting a local reindeer herder and the reindeer is a once in a lifetime experience. At the reindeer farm, learn interesting information about the reindeer and the life of a reindeer herder. Travel to the Reindeer Farm is by car or mini-van.
(B,L,D)
* The excursions on days 2 and 3 may occur in a different order, depending on availability, timings and weather, but all are included in your stay.
Accommodation
Wilderness Hotel Inari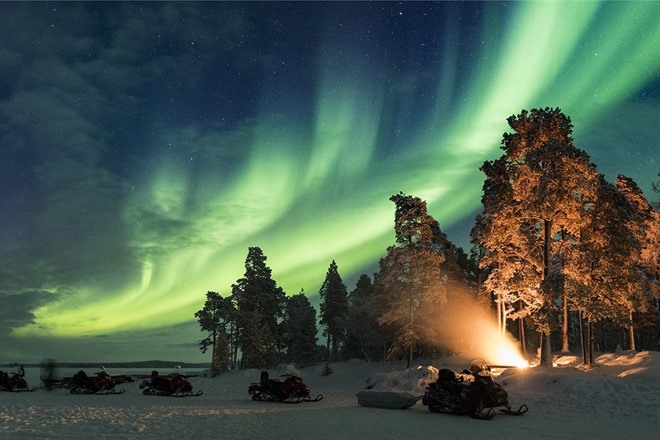 Aurora Snowmobiling: Night time snowmobiling is an exhilarating experience. Head out in search of a good location to try and spot the Aurora Borealis. If the northern lights appear, we'll stop, turn off the head torches and snow mobiles to admire nature's light show. There will be warm drinks to keep us warm and comfortable during this wintry excursion.
Aurora Camp: This excursion takes you Aurora hunting on the stunning Lake Inari. Sit comfortably on a sledge that is pulled by the guide's snowmobile. Enjoy the northern sky all the way to the camp place. While observing the night sky, warm up around a blazing campfire sipping hot drinks and enjoying each other's company. The atmosphere by the campfire is an experience in itself. Lake Inari is one of the best places in the world for aurora viewing since there is no light pollution at all. If you are lucky, you might get to enjoy this unique light phenomenon.
(B,L,D)
* The excursions on days 2 and 3 may occur in a different order, depending on availability, timings and weather, but all are included in your stay.
Accommodation
Wilderness Hotel Inari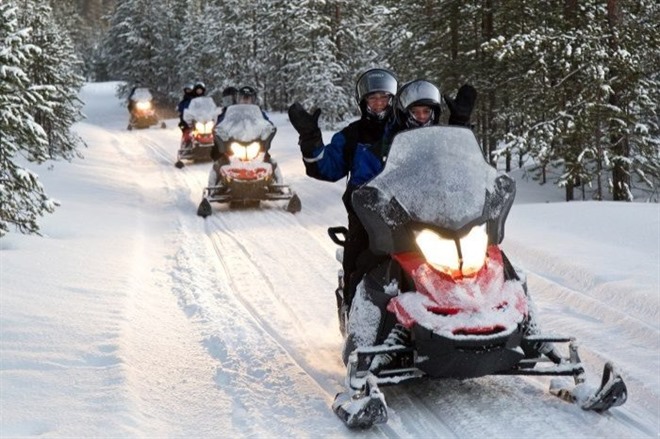 After breakfast transfer to airport for the flight to the UK. (B)
Image Gallery
Click on images to enlarge