Just a five-hour flight away from the UK, Jordan is the ideal destination for a short break. On this short bespoke trip, you get a taste for the Red Rose City of Petra, the capital of the ancient Nabateans, hidden deep in the desert mountains.
The ancient city of Petra has been drawing in tourists for over 200 years and has been listed as a UNESCO World Heritage site. Accessible through the main entrance, the Siq (a narrow gorge) takes you Petra's most recognisable ruin, Al-Khazneh (the Treasury). Those interested in a longer walk can take the route from Little Petra and enter the site via the impressive Ad Deir (the Monastery).
After exploring the rocky landscape, the tombs, theatres and monuments you head to the Dead Sea for a relaxing afternoon, before you return home.
Tour Itinerary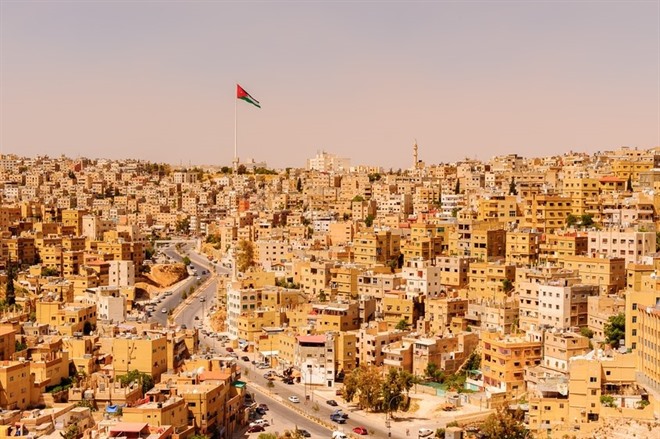 Depart London on your flight to Amman arriving late in the evening, on arrival you will be met and transferred to your city centre hotel. (B)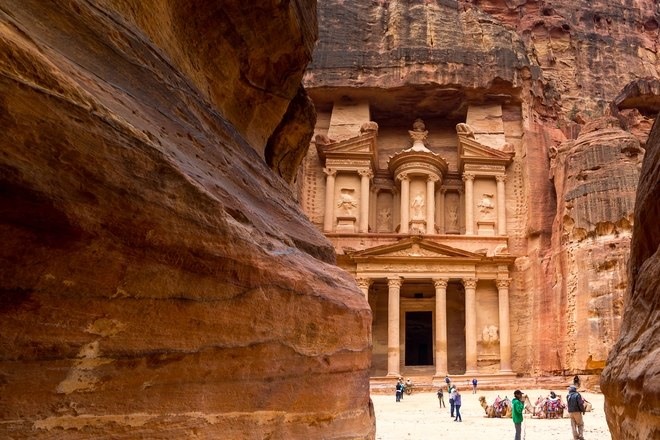 This morning you will head out of the capital city south to explore the Nabatean ruins of Petra. Arriving for lunch head in to the site with your first glimpse of the Treasury after walking down the narrow canyon of the siq. With your guide explore the city and learn about the methods used by the Nabateans and the amazing engineering skills they employed for their city. (B)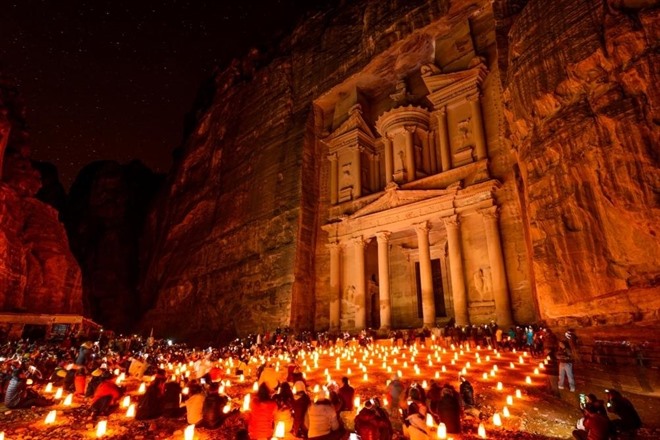 Today you return to Petra to explore further, perhaps your day will take you up the 800 steps to the impressive Monastery sat atop the hill with vistas out over the surrounding mountains, you may like to visit the High Place of Sacrifice for views out over the ancient city and visit some of the smaller tombs and temples hidden away from the main streets. In the evening head to Petra Kitchen and take part in a cookery class to learn how to prepare some delicious Middle Eastern dishes. (B)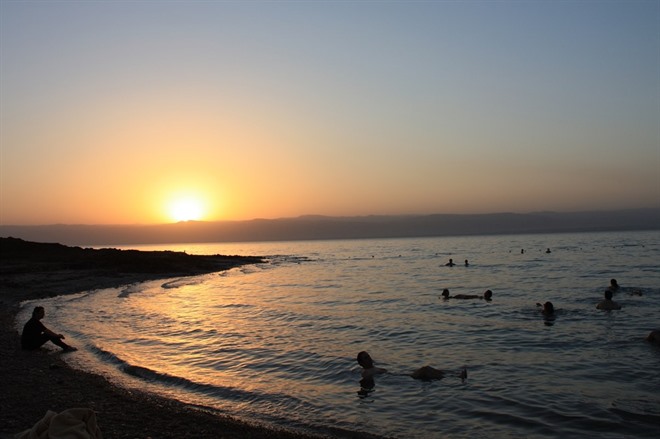 This morning you will head north the the Dead Sea, the lowest point on earth at 420m below sea level. After checking in to your hotel the afternoon is free for you to rest and enjoy the pools and of course experience floating in the saline waters. Acknowledged since Biblical times for their health giving properties, people have been flocking to the area to bathe and use the mud for centuries. (B)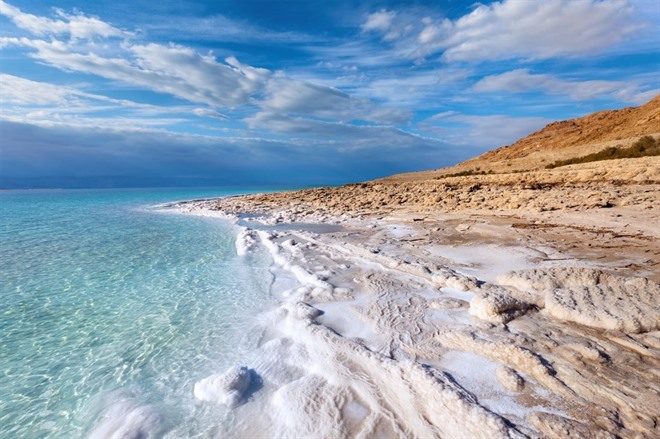 This morning you will transfer to the airport for your return flight to London. (B)
Image Gallery
Click on images to enlarge