This new 10-day fly-drive allows visitors to the Azores to become fully immersed in Pico Island, the so-called Black Island, named for its iconic volcanic geography, and also includes a chance to explore some of São Miguel's impressive sights.
This itinerary is the perfect combination of freedom to explore, time to relax and guided sightseeing. Delve deep into the natural landscapes of Pico with guided walks and a food and wine tasting experience and take to the seas to look for the many species of whales and dolphins that famously inhabit the ocean here. Explore the many charming towns and villages of the area and take in the countless viewpoints that are easily accessible by road.
At the end of the holiday, enjoy the contrast that São Miguel Island offers. Wander the streets of Ponta Delgada and marvel at the blue and green lakes at the Sete Cidadas volcanic crater.
Tour Itinerary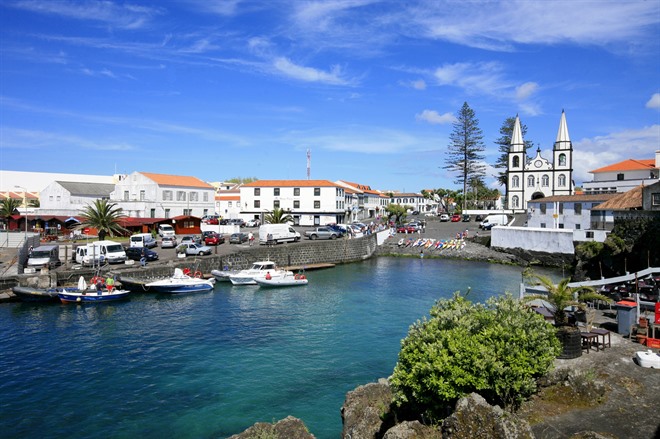 Fly from the UK to the Azorean island of Pico to start an exciting 10-day fly-drive adventure. Upon arrival, collect the hire car and check into Alma do Pico Nature Residence for a 7-night stay. The remainder of the day is at leisure.
Accommodation
Alma do Pico Nature Residence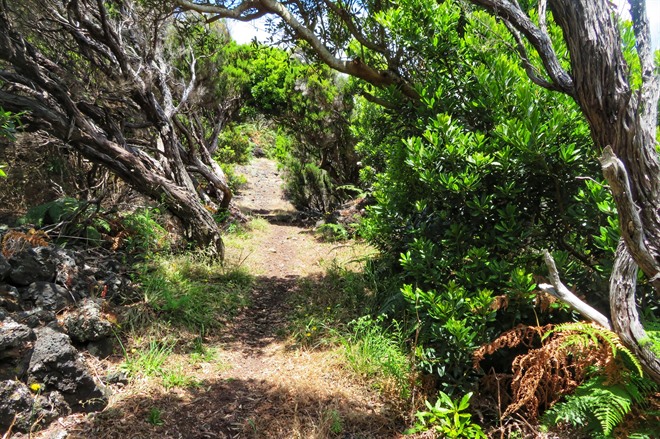 Enjoy a guided hike along the Caminhos de Santa Luzia trail today (9 km). Start by descending towards Baía do Gasparal, between orchards and vineyards, an old place where wine was produced. The route continues along the coast, through the vineyards, to the place of Cabrito, and then follows the path along the basaltic rock to the Ermida de São Mateus. (B)
Accommodation
Alma do Pico Nature Residence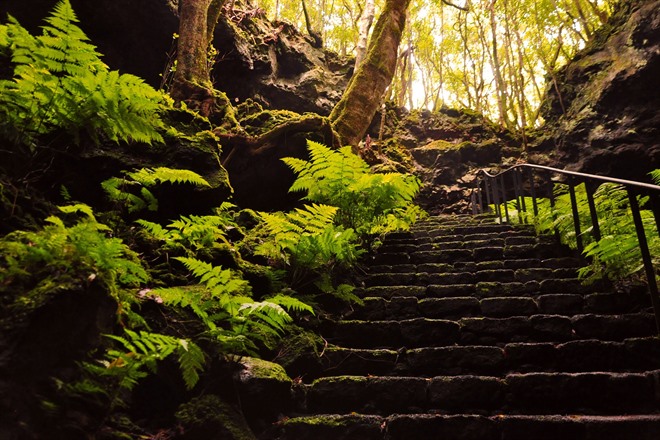 Enjoy a free day to explore the island or relax amidst the beautiful nature at the hotel. Take a stroll through the charming streets of Madalena or consider a visit to Gruta das Torres in Criação Velha to marvel at the 5 kilometre long cave with its enormous stalactites and lava stalagmites. (B)
Accommodation
Alma do Pico Nature Residence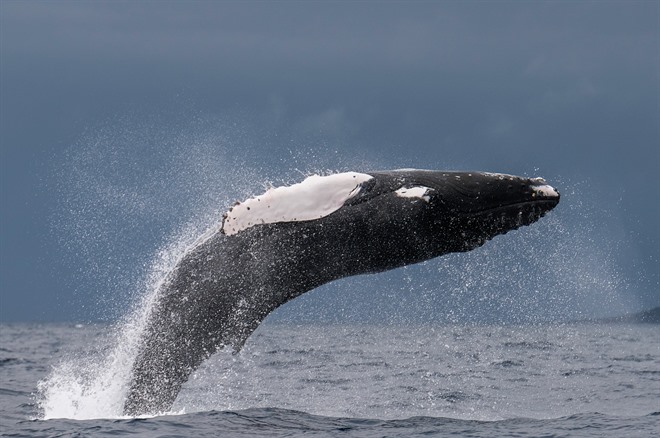 Drive along the south coast of the island to Lajes do Pico to head out to sea in a zodiac boat in search of the many different species of dolphins and whales that live in this area. Afterwards, we recommend driving back to Madalena across the spine of the island to take in the incredible views that this road offers. (B)
Accommodation
Alma do Pico Nature Residence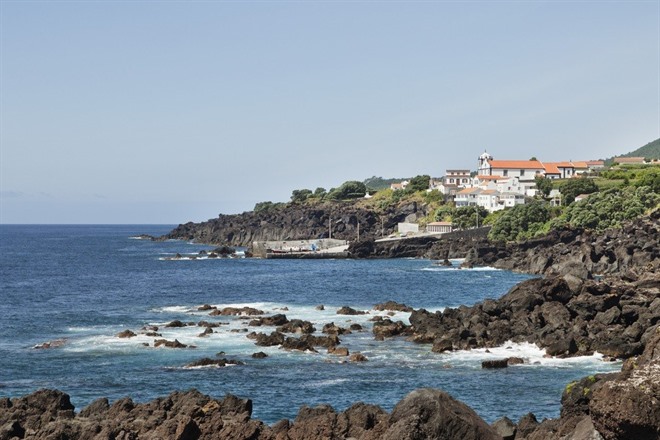 Enjoy a guided walk of the beautiful Caminho dos Burros trail which connects Pico's Central Plateau with the coastal area of Baía de Canas. This historic trail was originally used by locals as a way to cross from the south side to the north side of the island and offers a majestic view of São Jorge Island and Pico's coastline. (B)
Accommodation
Alma do Pico Nature Residence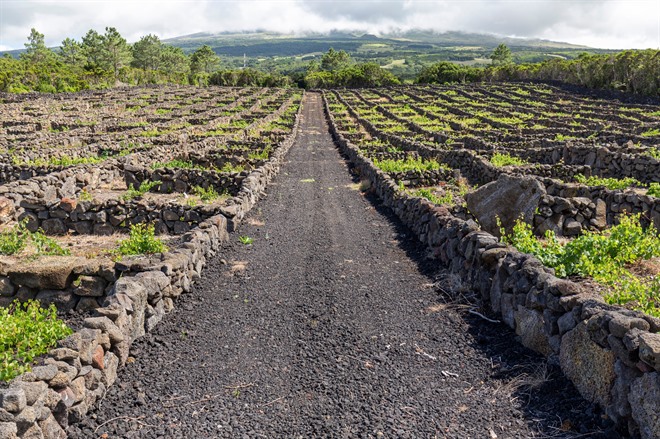 Leave the car behind today and head out on full day tour to discover the unique gastronomy of Pico Island as well as its unique wines, born from the volcanic rock. Enjoy guided visits to the protected vineyard landscape in Santa Luzia and Criação Velha, learn about the wine in this region at the Wine Museum and indulge in a wine and cheese tasting as well as a regional lunch (B,L)
Accommodation
Alma do Pico Nature Residence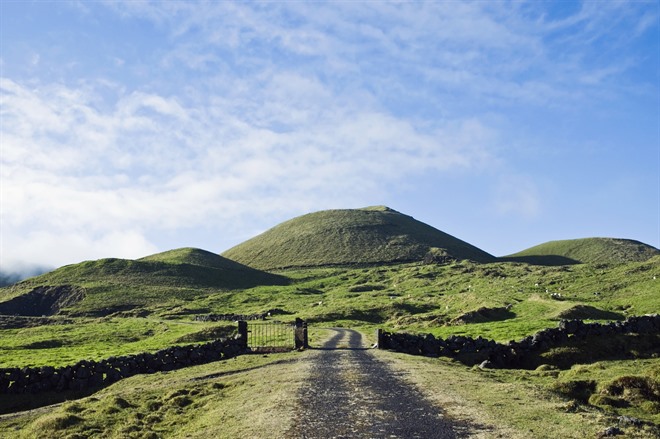 Today is free to relax at your hotel or explore more of the island. For those looking to see more of the island by foot the Ladeira dos Moinhos trail is a 3.5 km circular route near São Roque which features six watermills and some lovely views. For something a bit more challenging the 8 km Prainha do Nortre loop which passes through fields, through a tunnel and down to the sandy beach of Baía da Areia. Beautiful "Cockerel's Rock" and a natural swimming pool are further highlights of this trail. (B)
Accommodation
Alma do Pico Nature Residence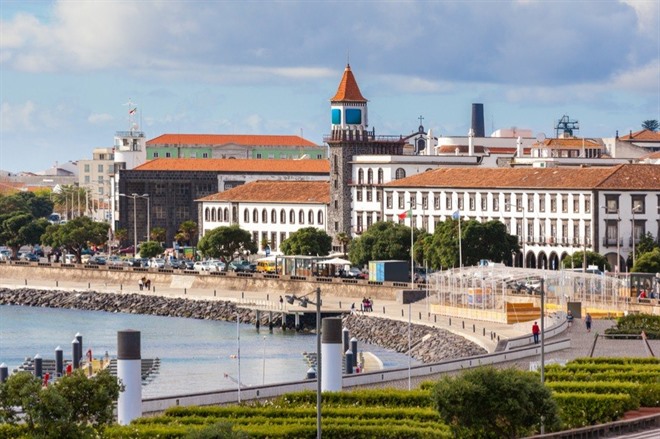 Take a short domestic flight from Pico Island to São Miguel island. Pick up the new hire car and check in to Canadiano 1982 Hotel in Ponta Delgada for a 2-night stay. (B)
Accommodation
Canadiano 1982 Urban Nature Hotel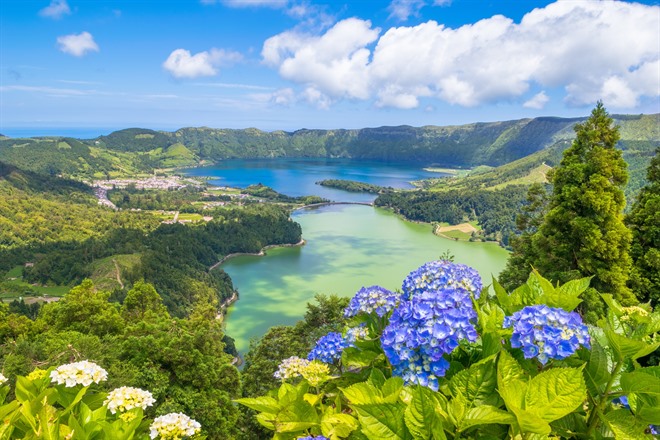 Today, we recommend a drive to the Sete Cidades Massif, an extinct volcano crater of 25 square miles, within two emerald green and aquamarine lakes. Visit Ferraria in the south west of the island with its thermal springs and spa. On the return to Ponta Delgada visit the Gruta do Carvão, the longest lava tunnel in Sao Miguel, measuring 1912 metres. The cave's age is between 5000 and 12000 years old, and is classified as a Regional Natural Monument. (B)
Accommodation
Canadiano 1982 Urban Nature Hotel
After breakfast, drop off the car at the airport before your flight back to the UK. (B)
Image Gallery
Click on images to enlarge