Riga & Rural Latvia Short Break
6 Day Tour, from £2555 per person
Experience a seamless blend of cultural discovery and rural landscapes on this guided short break of Latvia. From Riga's vibrant streets to the tranquil landscapes of Gauja National Park, immerse yourself in the heart of Latvia's rich history and breathtaking scenery. With expert guides, luxurious accommodation and unforgettable experiences, this journey promises to leave you with lasting memories of the Baltic gem that is Latvia.
Tour Itinerary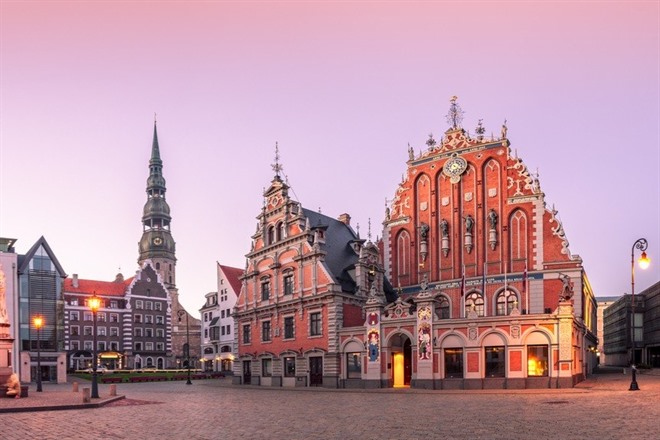 Arrive in Riga, and transfer to the boutique Hotel Dome and check in for 2 nights.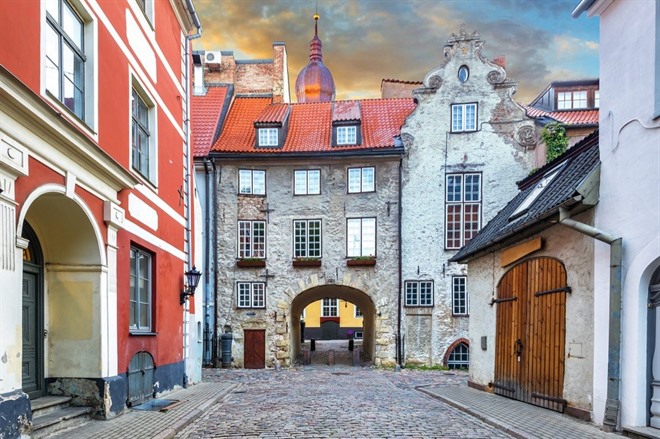 This morning meet with your local guide for a 3-hour walking tour of Riga's Old Town. Old Riga - including landmarks like the House of Blackheads, Riga Dome Cathedral, and the National Library. Free afternoon to explore the city or book addition excursions. (B)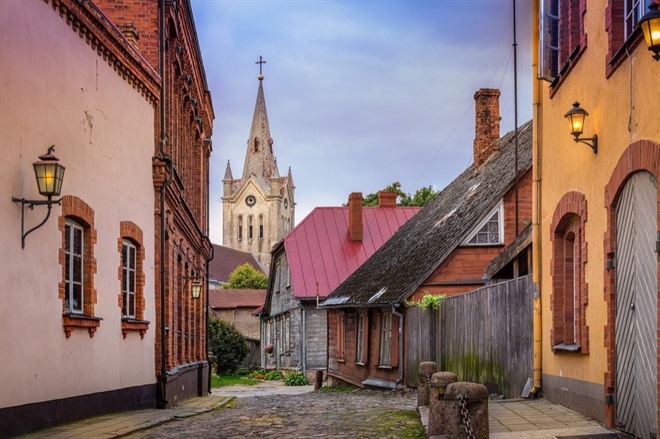 Today, your private guide will pick you up from your hotel for the drive to Cēsis. Along the way, make a stop at Abuls, an artisan cider maker located near Smiltene. This small, pioneering cider brewery began its cider-making journey in 2000 by experimenting with local apples. Inspired by cider traditions in regions like Normandy and Asturias, the owner has been crafting cider on the farmstead since 2018, embracing a New World approach that uses white wine methods to preserve the freshness and aroma of local apples.
Afterwards, visit Birzi - Labanovski, a family-owned organic birch sap factory and cellar. Here, you can observe the meticulous process of collecting birch sap (usually in the Spring) and learn about their dedication to organic production. In their rustic cellar, there is the opportunity to sample and purchase some of their exquisite birch sap syrup. Finally, drive to Cēsis and check in to your hotel for a 2-night stay. (B)
Accommodation
Villa Santa Hotel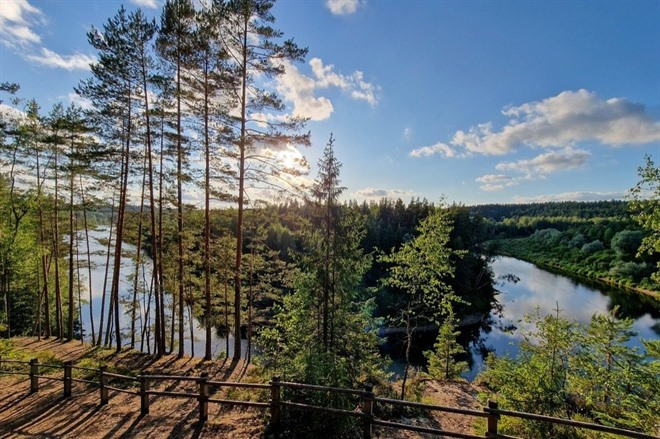 This morning enjoy a walking tour of Cesis with your guide. Included is a visit to Cesis Castle, which is actually two castles in one. The first is the dark-stone towers of the old Wenden castle. Founded by Livonian knights in 1214, it was sacked by Russian tsar Ivan the Terrible in 1577, but only after its 300 defenders blew themselves up with gunpowder. The other is the more cheerful, castle-like, 18th-century manor house once inhabited by the dynasty of German counts von Sievers. It houses a museum that features original fin-de-siècle interiors. Take a walk through the landscaped castle park complete with a pond.
In the afternoon take a drive out to one of two natural wonders in the region. You can choose to visit the picturesque Ergļu klints (Eagle Cliff) located along the Gauja River or explore Zvartes iezis (Zvartes Rock) along the Amata River. Both of these sites are renowned geological monuments, surrounded by lush forests and picturesque meadows. (B)
Accommodation
Villa Santa Hotel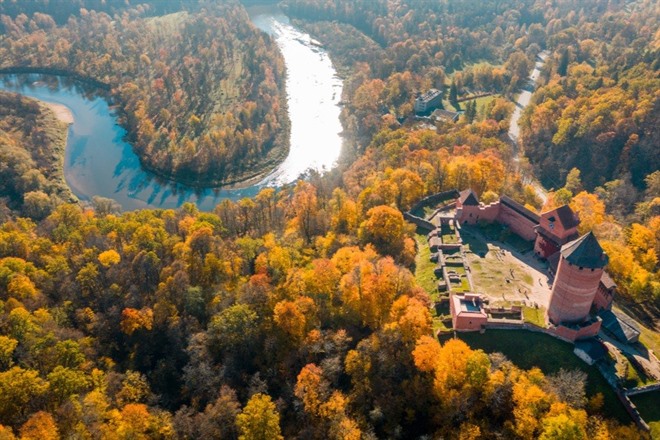 Drive to the picturesque Gauja National Park. Just outside the town of Sigulda explore the ancient Castle of the Livonian Order, an imposing testament to the past. See Gutmann Cave, where inscriptions were left by travellers of centuries gone by. The highlight of the day was undoubtedly a visit to Turaida Castle, perched majestically amidst rolling hills and providing breathtaking views of the surrounding landscape. In the late afternoon,enjoy a Pirts ritual at the Glass pirts, a traditional Latvian bathhouse experience that rejuvenates both body and soul. (B)
Accommodation
Malpils Manor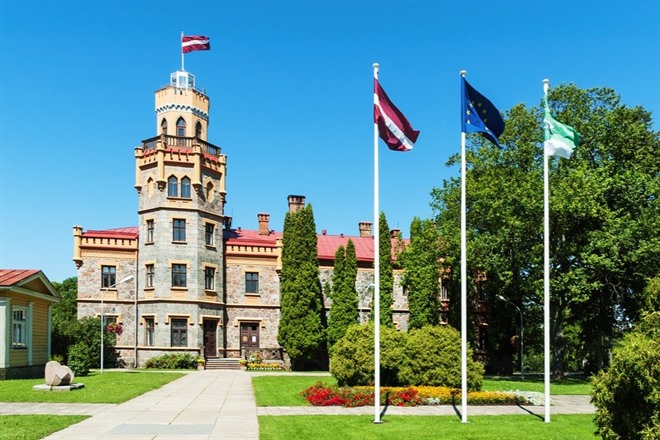 Transfer to Riga Airport for flight back to the UK. (B)
Pricing Information
6
day tour, from
£2555
per person
Price Includes
Return international flights from the UK to Latvia
All airport taxes and security charges
Accommodation in hotel as specified with breakfast
All transfers and transportation
Activities and excursions as specified
Price Excludes
Travel Insurance
Any meals not specified in the itinerary
Tips and gratuities
Price Notes
This is an example itinerary staying at our favourite up-market hotels including a private driver/guide accompanied by a guide price. If you would like alternative options or if you have a higher or lower budget than the guide price, please ring one of our travel specialists on 0207 666 1290 and we can tailor this trip to suit your precise requirements.
We can also arrange this itinerary with car hire from £1,545 per person. Picking up the car on day 3 and dropping it back at the airport
Tour Route Map
Latvia, Riga
Latvia, Cesis
Latvia, Sigulda & Gauja National Park
Tour Accommodation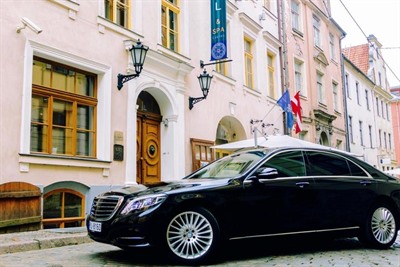 Dome Hotel
Dome Hotel Nestled within Riga's historic Old Town, the five-star Dome Hotel & Spa, a distinguished member of the Relais & Châteaux Hotel Association, offers a harmonious blend of......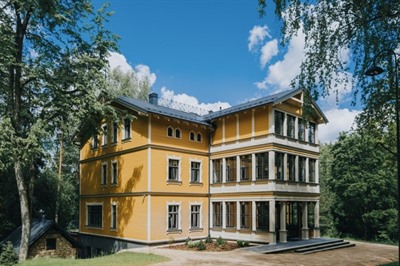 Villa Santa Hotel
Villa Santa Hotel Set amidst an ancient apple garden ancient apple garden, Villa Santa in Cesis stands as a testament to the grandeur of Russian nobility at the turn of the 19th and 20th centuries.......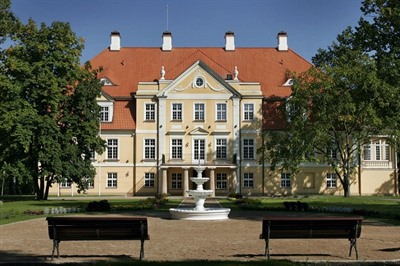 Malpils Manor
Malpils Manor Mālpils Manor, an exquisite Classicist masterpiece nestled in the heart of Vidzeme, stands as a testament to timeless elegance and history. Originally built in 1760, this illustrious......
Image Gallery
Click on images to enlarge