Immerse yourself in the fascinating history, natural beauty and rich folklore of Romania at your own pace on a tailor-made fly-drive holiday.
This 10 day itinerary takes in the main cultural highlights of the country. From the bustling capital of Bucharest to unforgettable Transylvania with its numerous castles, fortresses and well preserved medieval towns, north through Cluj Napoca and on to Bucovina, whose painted churches are considered to be some of the greatest artistic monuments in Europe.
This tailor-made programme aims to capture the spirit of the country at a reasonable pace but can be amended to suit your requirements and time frame. Please speak to a Romania specialist for further suggestions.
Please note that driving in Romania can be quite challenging due to road conditions and other road users i.e. horse and carts, fast cars etc. If you are a nervous driver then driving in Romania may not be for you!
Tour Itinerary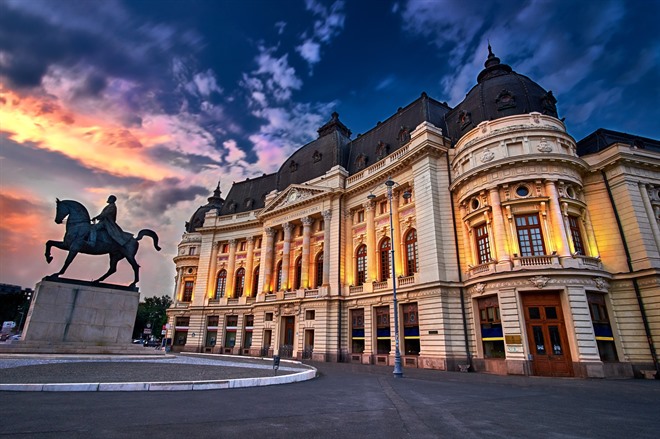 Arrive in Bucharest and collect your hire car at the airport. Drive into Bucharest for an overnight stay.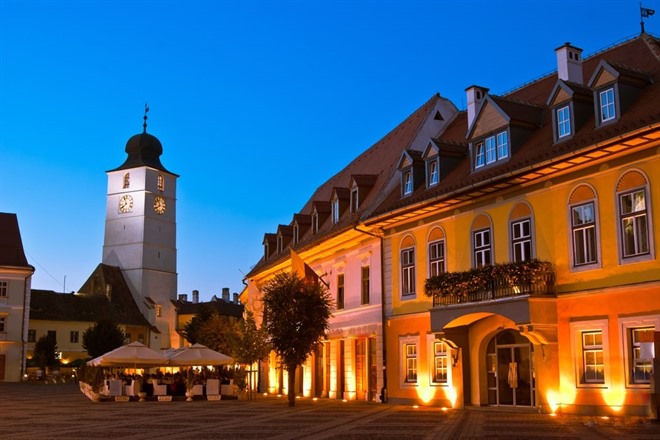 Take a look at Bucharest this morning. Make sure to stop off at the Parliament Palace and the Romanian Athenaeum; two iconic Bucharest landmarks and incredible pieces of architecture. Afterwards, drive through the beautiful Olt Valley to Sibiu. En-route, you may like to stop off to visit the ruins of the Old Princely Court in Curtea de Arges (approx 280 kilometres). Spend two nights in Sibiu. (B)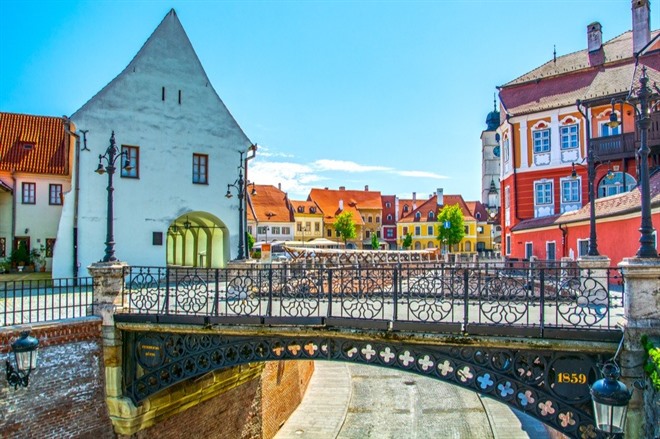 Spend a few hours exploring Sibiu admiring its Germanic architecture, a legacy of its 12th Century Saxon settlers. En-route to Sighisoara, discover the UNESCO-listed Biertan fortified church. The medieval town of Sighisoara; another town under UNESCO protection, is a fine example of a well preserved medieval town. Walk through its cobbled streets, past ginger bread style houses and ornate churches and see its nine towers - which remain along the intact city walls. Return to Sibiu to overnight. (B)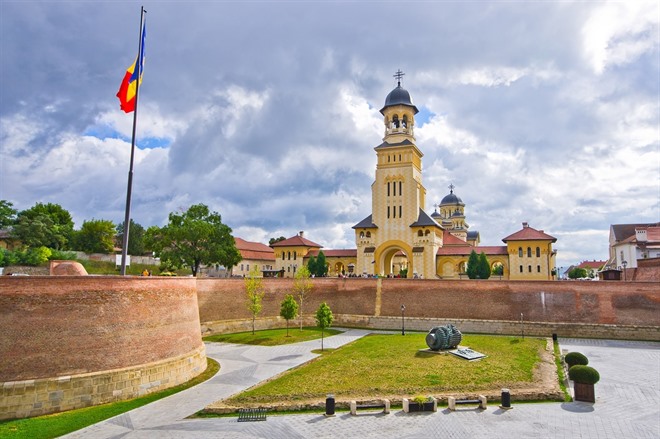 This morning, depart for Cluj Napoca (approx 180 kilometres) via the city of Alba Iulia. Since the Middle Ages, the city has been the seat of Transylvania's Roman Catholic diocese. Stroll through its old citadel which has been recently renovated. An additional stop today could be made at the Turda Salt Mine;. a subterranean world built in a 13 million year old salt mine. Below the ground there is a Ferris wheel and exhibitions on the mines past. The air in the mine has proved therapeutic proprieties, especially for the respiratory system, so many local people come here for its healing effects. Arrive Cluj Napoca and check-in for an overnight stay at your hotel. (B)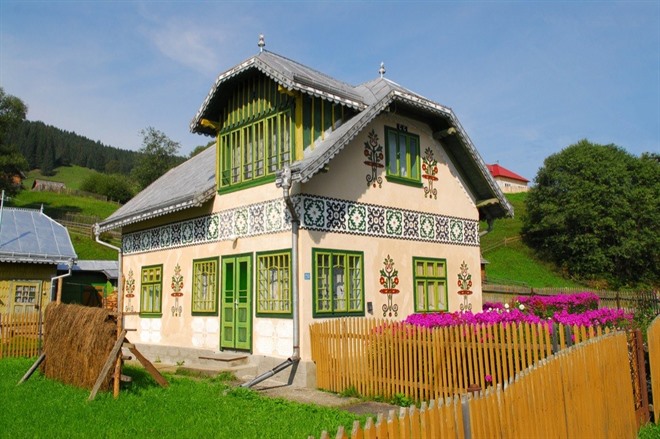 Explore the town of Cluj, known as the unofficial capital of Transylvania, it is a buzzing university town with many fine examples of Saxon and Hungarian architecture, including the Gothic St Michaels Church. Drive north on to the Bucovina region via the pretty medieval town of Bistrita with its well preserved central core. Reach Gura Humorului in the region of Bucovina (approx 268 kilometres). Check-in to your hotel for a two night stay. (B)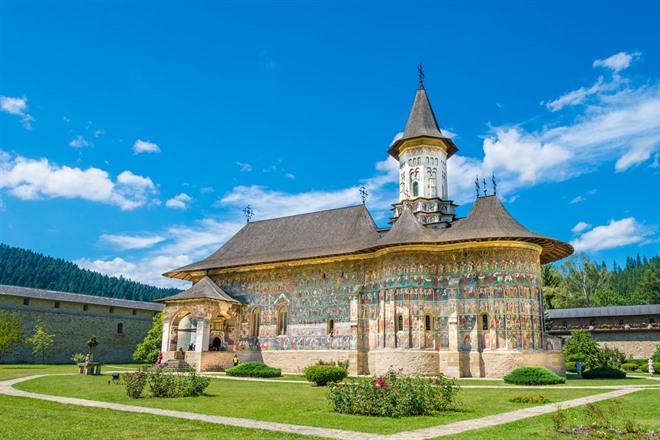 Spend the day driving around the Bucovina region visiting some of the famous UNESCO listed painted monasteries such as Moldovita, Sucevita, Humor and Voronet Monastery. Admire the colourful Byzantine scenes that adorn both the outside and inside of these exquisite examples of religious architecture. (B)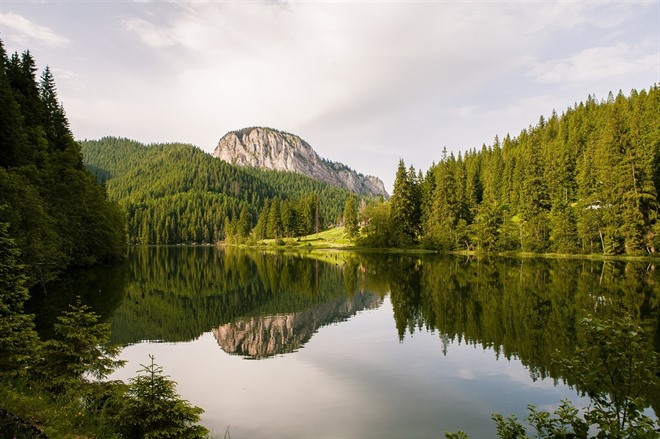 Head back to the Transylvania region today via the impressive Bicaz Gorge and the Red Lake (approx 330km). The gorge connects the northern Moldavia region with Transylvania and the 8km drive through it is considered to be one of the most spectacular drives in the country. The Red Lake is a great place to stretch the lakes and have a picnic lunch, Continue on to Brasov where you will spend the next 2 nights. (B)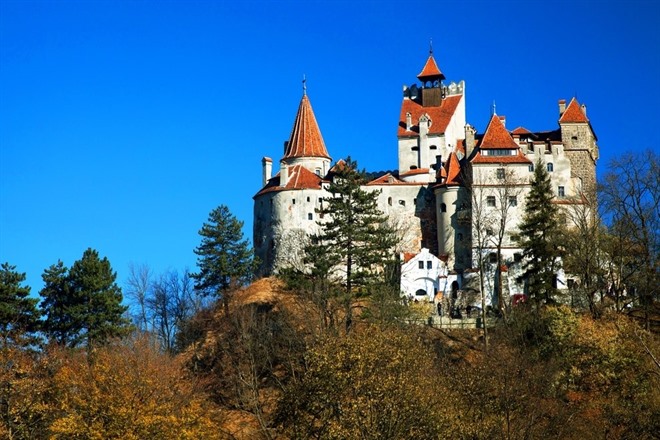 Half an hour's drive from Brasov lies Romania's most infamous landmark, Bran Castle. Explore its Gothic rooms and corridors full of furniture and ornaments belonging to former Queen Marie of Romania and learn of its connection to the illustrious legend of Dracula. Return to Brasov in the afternoon. Enjoy a walk through the pretty Old Town visiting sights such as the Black Church, or simply enjoy the ambiance of this beautiful city from one of the many cafes in the pedestrian area. (B)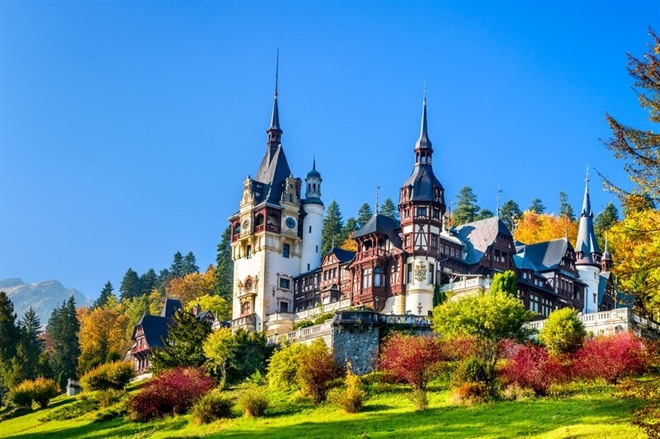 Return to Bucharest today (approx 185km) stopping en-route in the town known as the 'Pearl of the Carpathians'; Sinaia. Pay a visit to Peles Castle, arguably one of Romania's most beautiful palaces, once the summer residence of the Romanian kings and one of Romania's most important museums.The castle has 160 rooms, opulently decorated with leather, ebony, walnut and mother of pearl, with invaluable collections of art and furniture. Arrive back in Bucharest for an overnight stay. (B)
Time at leisure before returning your car to the airport and catching return flight. (B)
Image Gallery
Click on images to enlarge