Halloween often steals the limelight when it comes to events in October, but the month brings a vast range of alternative exciting events across the world. At Regent, we specialise in the unusual, so we've handpicked some of our favourite lesser-known festivals in October. From knitting markets in Norway to sweet pastry celebrations in Sweden, you're guaranteed to see each country in a new light and experience some surprising, though certainly entertaining, cultural traditions.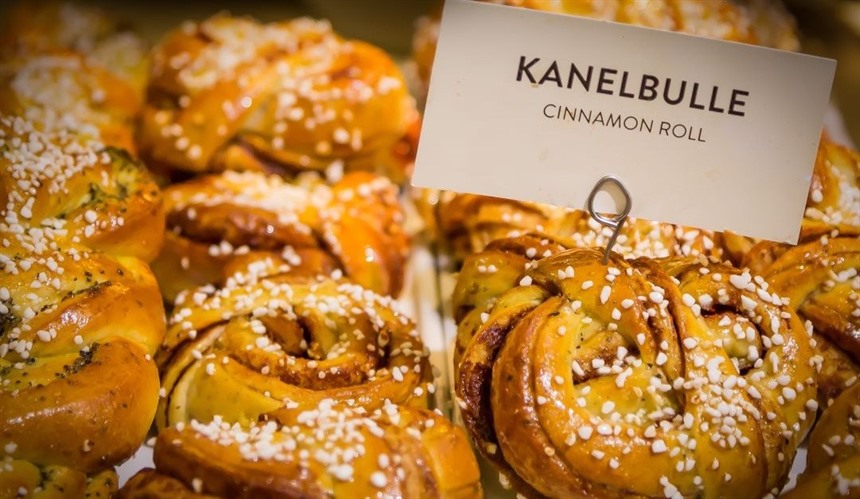 1. Cinnamon Bun Day (Sweden)
Pastries are readily available in most cafes these days; however, none can quite compare to Sweden's cinnamon buns. Golden in colour and richly sweet in taste, these buns have been perfected over the years through the dedicated craftsmanship of humble bakers, whose care and dedication is baked into each bun.
These sweet treats are special, and they're taken so seriously in Sweden that a whole day is dedicated to them every year. "Kanelbullens dag", as it's called in the native tongue, is held on October 4th and allows a day of unapologetic indulgence in the nation's favourite roll. Families and friends gather in local bakeries to savour these soft, golden pastries swirled with cinnamon and sugar.
The day's origins are humble, beginning merely as a day to celebrate the work of local bakeries, though has now grown into a nationwide celebration. If you find yourself in Sweden on this date – be sure to tuck into one or two of these buns with your morning coffee.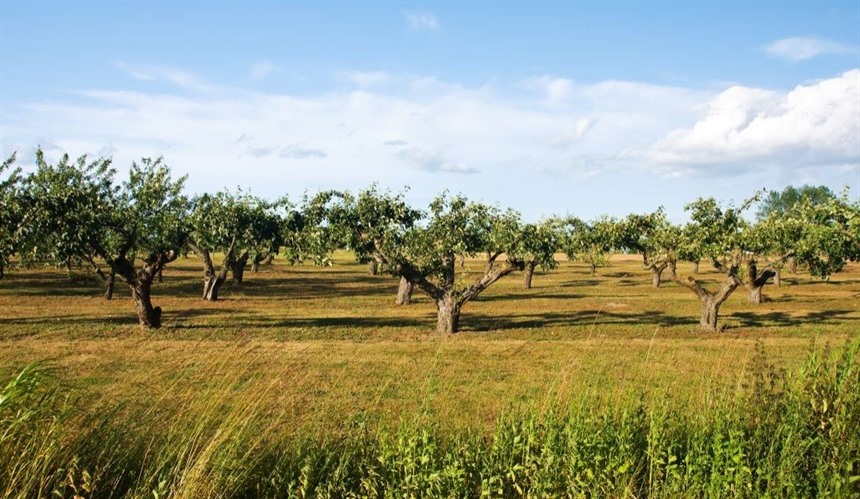 2. Kivic Apple Market Festival (Sweden)
The Kivik Apple Market Festival in Sweden is a vibrant celebration of autumn's bounty, centered around the apple harvest. Held annually in the picturesque village of Kivik, in Skåne County, this event brings locals and visitors together to revel in the charm of Swedish countryside life.
The festival is a sensory delight. Rows of stalls burst with an array of apple varieties, fresh produce, and homemade treats. You can try delicious apple pies, ciders, and other apple-infused delicacies, that showcase the versatility of this beloved fruit.
Cultural performances, traditional music, and dance add a lively atmosphere, while artisans showcase their crafts, including pottery, woodwork, and textiles. The festival is also a stage for local farmers and producers to share their expertise through workshops and demonstrations on apple cultivation and culinary techniques.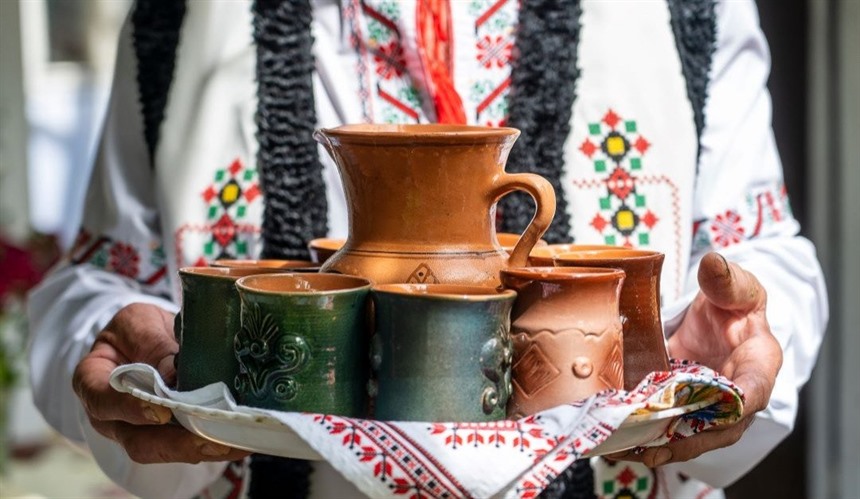 3. Moldova Wine Festival (Moldova) 
The spotlight shines on Moldova's rich viticultural heritage in October at the esteemed Wine Festival. Baaed in the Chisinau's picturesque vineyards, the festival gathers wine enthusiasts from around the world to relish local wines that are nurtured by the nation's unique terroir.
On your visit, you can sample delicious vintages, engage with winemakers, and learn all about Moldova's winemaking traditions. Along with cultural performances and culinary delights, Moldova shows you exactly why the nation is a hidden gem in the world of wine.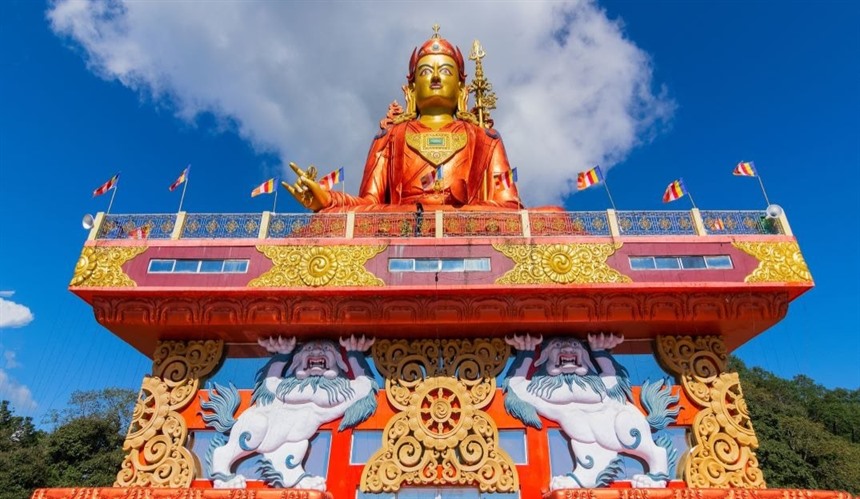 4. Jakar Tshechu (Bhutan)
The people of Jakar Dzong revive the momentous Jakar Tshechu festival every year to remember Guru Rinpoche. Worshipped since the 8th – 9th centuries, Guru Rinpoche was a tantric Buddhist Vajra master and allegedly helped construct Samye Monastery, the first Buddhist monastery in Tibet. In other words, he's quite a big deal within Bhutan's elaborate history, so his life earns a real celebration.
In his honour, the locals, along with many monks, take part in numerous mask dance performances while clad in intricate, colourful costumes. These sacred dances depict ancient legends to the beat of traditional music, letting you embrace the sights and sounds of Bhutan's heritage. It's a time for Bhutanese people to unite, celebrate their faith, and share the unique allure of their cultural traditions – and you're more than welcome to join them.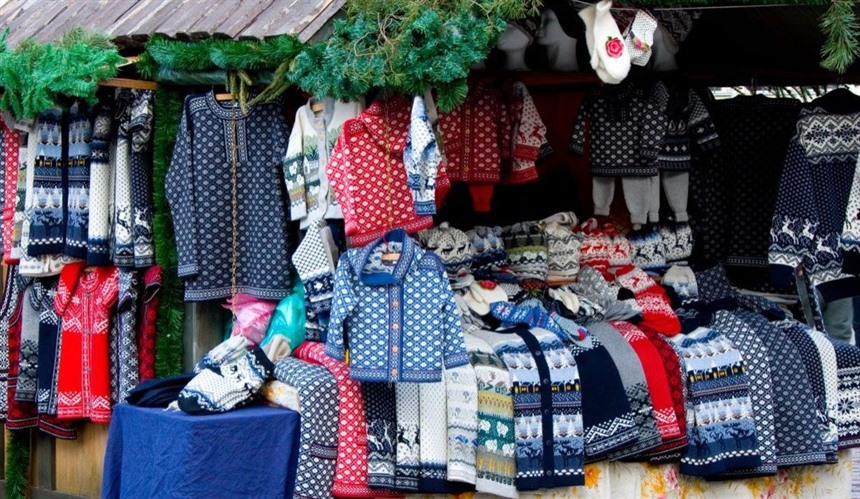 5. Bergen Knitting Festival (Norway)
The Bergen Knit Fest, or "Strikkefestival" as the locals call it, is a cherished annual gathering for knitting enthusiasts in Norway, running from 29th September to 1st October. Norway has an extensive history of knitting, and the country's distinct knits and patterns are famous all over the world. You might find an example of Norway's handiwork in your very own wardrobe if you own a trusty Marius sweater.
The festival unites crafters, designers, and yarn enthusiasts from around the globe through the universal language of threads and needles. Explore a vibrant marketplace showcasing exquisite yarns, patterns, and handmade creations. There are also a range of workshops and talks that delve into knitting techniques, and the cultural significance of knitting in Norway.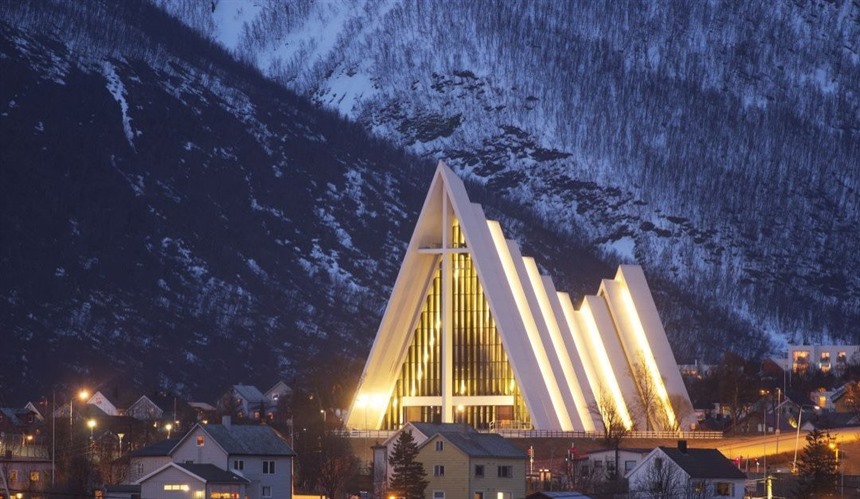 6. Light Concert in the Cathedral (Norway)
Norway's impressive Light Concert in the Cathedral offers a spellbinding fusion of music and architecture. Hosted within the grandeur of Arctic Cathedral (Tromsdalen Church) in Tromsø, this annual event transforms one of Norway's most sacred spaces into a spectacular display of sound and light. Renowned musicians collaborate with visual artists to craft immersive performances that engage both the senses and the soul. As melodies fill the air, intricate light installations dance upon ancient walls, creating a mesmerising interplay of music and visual art. If you add the northern lights into the mix, which is a possibility during October, then this is a truly spectacular experience!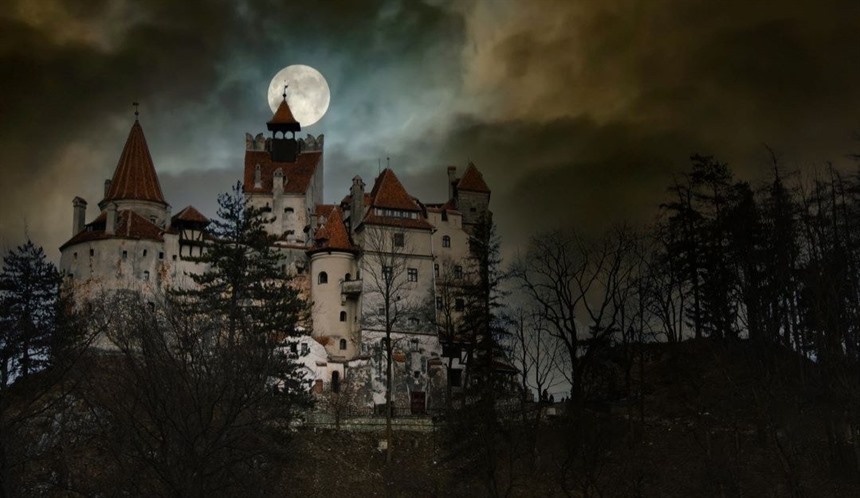 7. Halloween at Dracula's Castle (Romania)
Halloween still deserves a shout-out among the other incredible events in October, as it can be way more impressive than the usual trick-or-treat around the block. For a really spooky experience, pay a visit to Bran Castle in Transylvania, Romania. Perched upon a rock, looming down over the capital, this medieval castle strikes an uncanny resemblance to Castle Dracula, as described in Bram Stoker's novel. Inside, you'll find many thrills similar to those on Stoker's pages…
The Halloween experience takes you on a tour of the castle's twists and turns, including the infamous torture room, as your expert guide reveals all about the fascinating history of Brans. Prepare for some surprises along the way, too, and don't say we didn't warn you!
8. Kawasaki Halloween Parade (Japan)
Halloween is an equally big deal over in Japan. Especially in Kawasaki, where every October, around the 28th and 29th, the city comes to life with creativity and culture. Teems of people take to the streets dressed in all sorts of elaborate costumes, showcasing anime characters, historical figures, and other standout Japanese icons.
You can learn plenty about the nation's fascinating history, all through the medium of fabric. Watch the parade from the side-lines and soak in the magnificent cultural spirit. There'll be traditional street food, too, and music to dance to. The atmosphere isn't as eerie as your typical Halloween event, but it's no less entertaining!
Seeking something different this October?
Escape the same old celebrations and experience something new in the world's remote corners, from Moldova's vineyards to Sweden's peaceful villages. Speak to one of our Travel Specialists today to plan your next adventure this October.