Perfect for nature lovers and keen walkers, this tailor-made walking holiday through São Miguel discovers the island's rugged volcanic regions and introduces visitors to the stunning scenery typical of this far-flung archipelago.
Carefully planned routes guide visitors through rich green pastures, past aquamarine lakes cradled in the base of calderas and up the slopes of extinct volcanoes.
The Azores experiences mild temperatures year-round, and their balmy summer temperatures are perfect for an outdoor adventure. This eight-day tour is a great way to see the highlights of São Miguel on foot. Transfers to and from the starting point of each walk are included, along with a walking guidebook with details on trails and maps to follow.
Tour Itinerary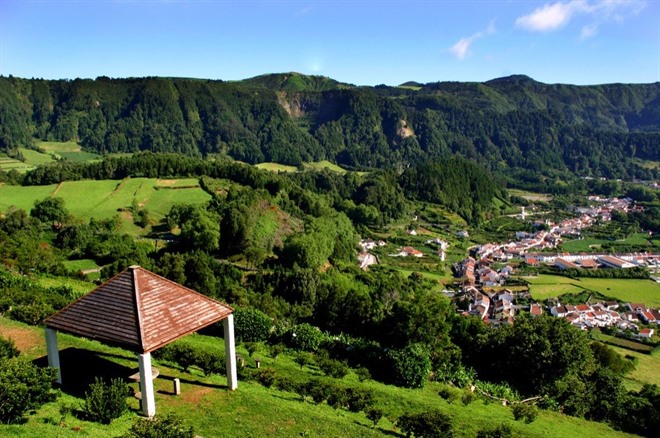 Arrive in São Miguel and transfer to the hotel Terra Nostra Garden, located in the valley of Furnas. Check in for a 4 night stay.
Accommodation
Terra Nostra Garden Hotel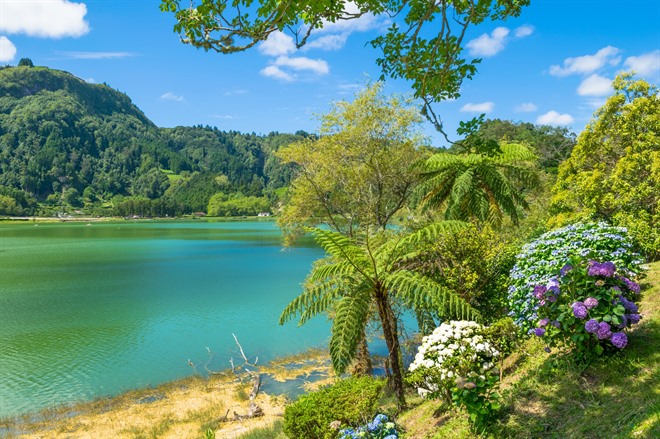 Walk to Furnas Lake where the landscape is dominated by two volcanic calderas. The surrounding environment serves as reminders of the Azores' volcanic geology, with volcanic peaks, bubbling hot springs and steaming geysers. The walk today goes around the lakeside, passing by the holes where the traditional meal cozido is cooked by the underground vapours released by the volcano. (B)
Accommodation
Terra Nostra Garden Hotel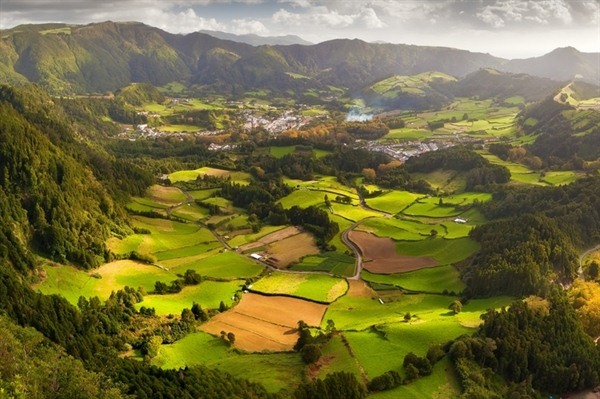 Walk through the Lomba do Cavaleiro region to reach Ribeira Quente, a quiet coastal community with a pretty beach. Upon arrival, spend time on the beach and exploring the small town before transferring back to the hotel. (B)
Accommodation
Terra Nostra Garden Hotel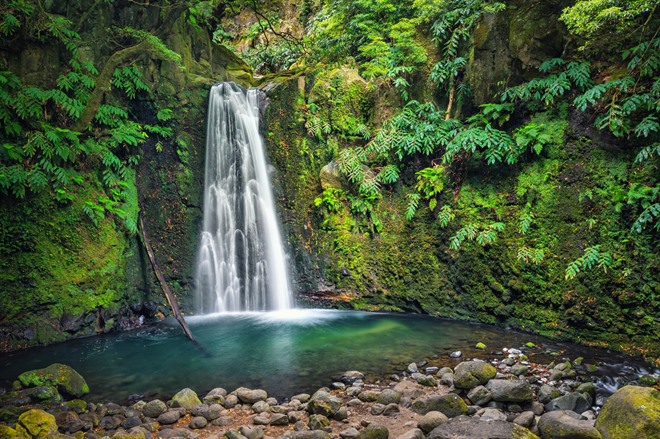 After breakfast, transfer to Faial da Terra in the south east of São Miguel. Follow the Salto do Prego trail along a river, routeing through a charming old village to reach a beautiful waterfall, and ending at the beach-side town of Faial da Terra . Afterwards, transfer back to the hotel. (B)
Accommodation
Terra Nostra Garden Hotel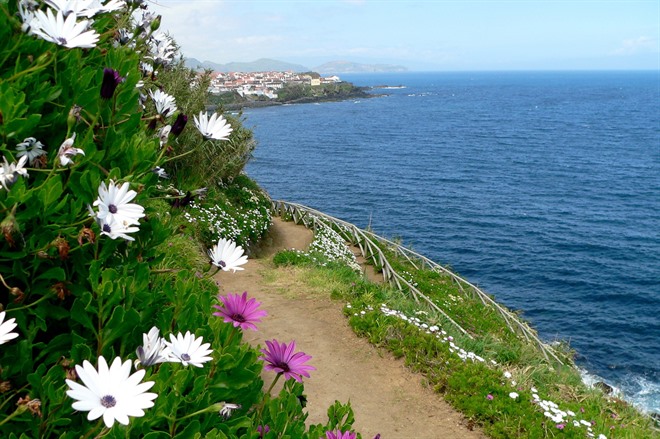 Join the trail in Ribeira Funda and walk along the Praia da Viola beach to Maia, a small fishing village home to a tobacco museum and a theatre housed in a pretty pink building. Enjoy views of the village, set against stunning scenery, pass the old watermills and see beautiful waterfalls. Afterwards, transfer back to the hotel in Ponta Delgada. (B)
Accommodation
My Story Hotel Vila Nova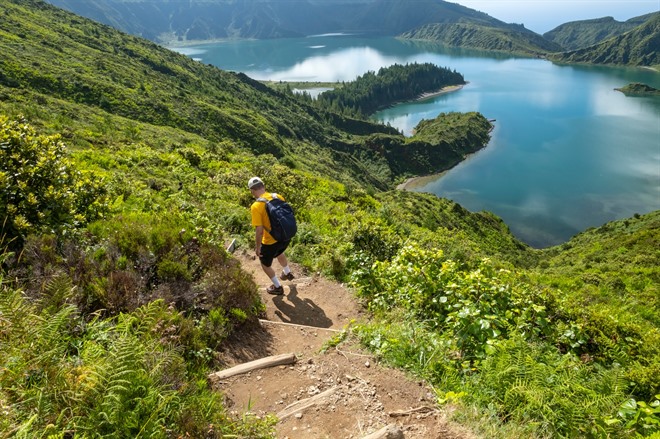 This morning walk to Lagoa do Fogo, or 'Lake of Fire'. This stunning, deep blue lake is one of the most famous and iconic sights of São Miguel. The crater lake is situated in the centre of the island and is surrounded by hydrangea bushes which bloom in bold blues and pinks during the Spring. It's a long hiking route today but it's worth it as the day takes in the best of the local scenery, ranging from mountains and hilltop viewpoints to meandering valleys. The walk concludes at the shore of the lake where there is time to relax and swim. (B)
Accommodation
My Story Hotel Vila Nova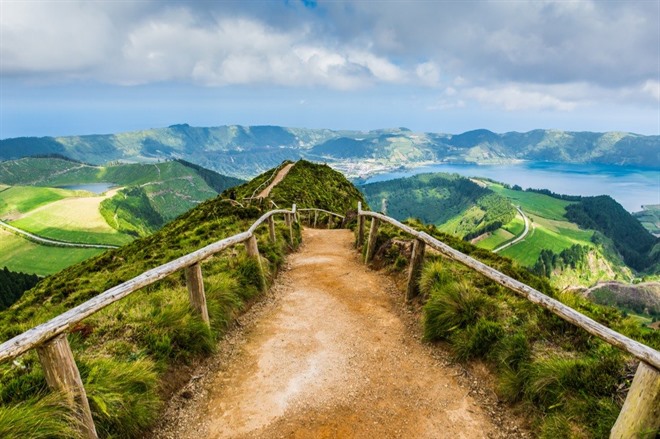 After breakfast enjoy a walk to Sete Cidades, another of São Miguel's most iconic natural wonders, to visit the large crater with its blue and emerald lakes. The crater itself stretches over three miles, so the views around the region are immense. Today's walking route takes in the beautiful views of the island, spanning the crater lakes and the coast, before walking down to the village of Sete Cidades. Afterwards, transfer back to the hotel. (B)
Accommodation
My Story Hotel Vila Nova
After breakfast transfer to the airport for your flight to the UK. (B)
Image Gallery
Click on images to enlarge